'The mood in the team is perfect' says Ferrari boss Vasseur after encouraging pre-season test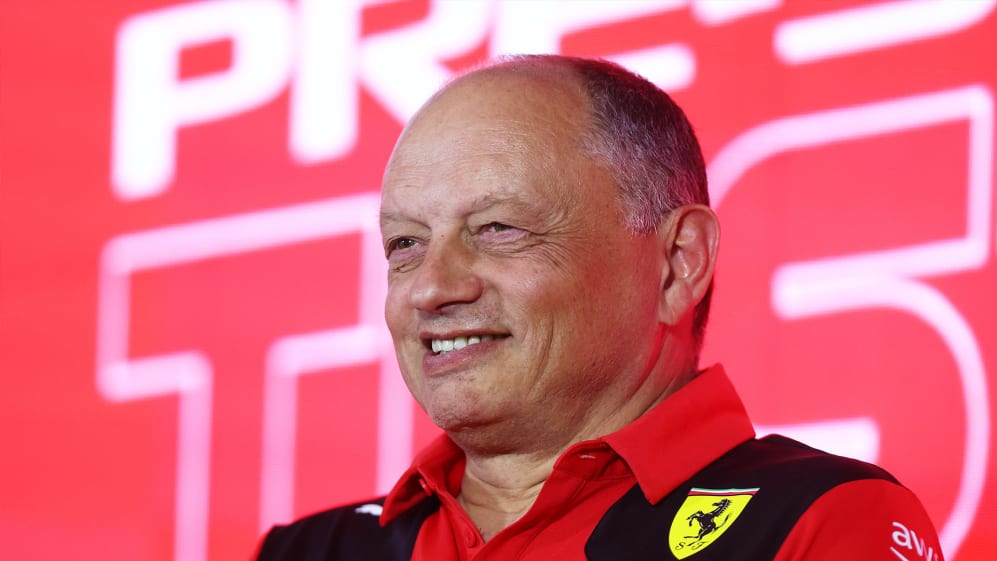 Newly-minted Ferrari Team Principal Fred Vasseur says the atmosphere at his team couldn't be better after three days of productive pre-season testing in Bahrain, where Charles Leclerc and Carlos Sainz completed 416 laps of the circuit that will host the season-opener on March 3-5.
Vasseur, who joined Ferrari from Alfa Romeo over the winter break, was wary of offering a prediction of how the field will stack up for the Bahrain Grand Prix.
The first day of testing saw Red Bull's Max Verstappen set the fastest lap before Zhou Guanyu topped Day 2 for Alfa Romeo and Verstappen's team mate Sergio Perez went fastest overall on Day 3. Despite Red Bull's pace, Vasseur was happy with the programme.
WATCH: The F1 drivers give us a taste of racing 2023-style in the final moments of Bahrain testing
"It has been three intense days of work for everyone in the team. We have scanned a number of items on the car and ticked many of the boxes of our programme, without worrying about lap times or what the others have been doing, simply focusing on ourselves," said Vasseur.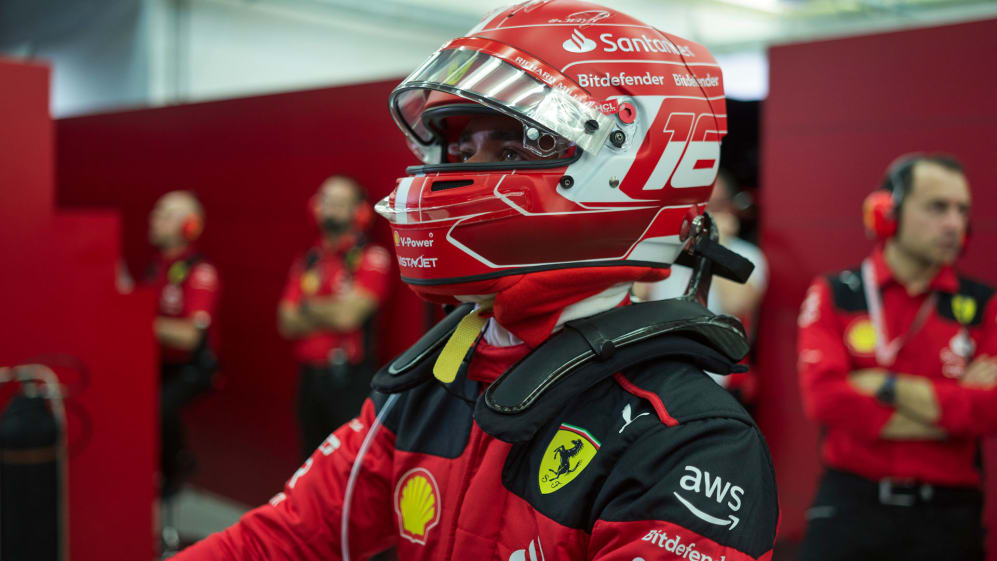 "The main target was getting as much mileage under our belt as possible and we did that, although it's also true that you always want to do more and have more time. But it's the same for everyone. Whenever we managed to put everything together the performance seemed to be there, but we are clearly still in the process of getting to know the car so it's too early to say anything.
"The mood in the team is perfect and we are in a good shape to start this long season."
READ MORE: Hamilton says Mercedes have made 'huge step' in key area but W14 still has 'underlying' issues
Leclerc, who led the morning of the final day of testing, was similarly positive about his team's pace, the Monegasque relieved that the data gathered on track matched the data gathered in the simulator, wind tunnel and on computers back at the factory.
"We have three very intensive days of testing behind us. The first day was all about running big scans and trying to understand how well our data matches what we predicted at the factory. What we learned is that there is quite a good correlation.
"We focused a lot on set-up work this week and made some good steps forward. I also tried out some different driving styles to test what suits me best in this new car. We'll be back next week for the opening race of the season and it will be interesting to see where all teams stand in relation to their closest competitors," he said.
Ferrari aim to win their first title since 2008 as Red Bull defend both championships over the next 23 Grands Prix – including a new track in Las Vegas.