Verstappen sets punchy new target after Red Bull hit 100 F1 wins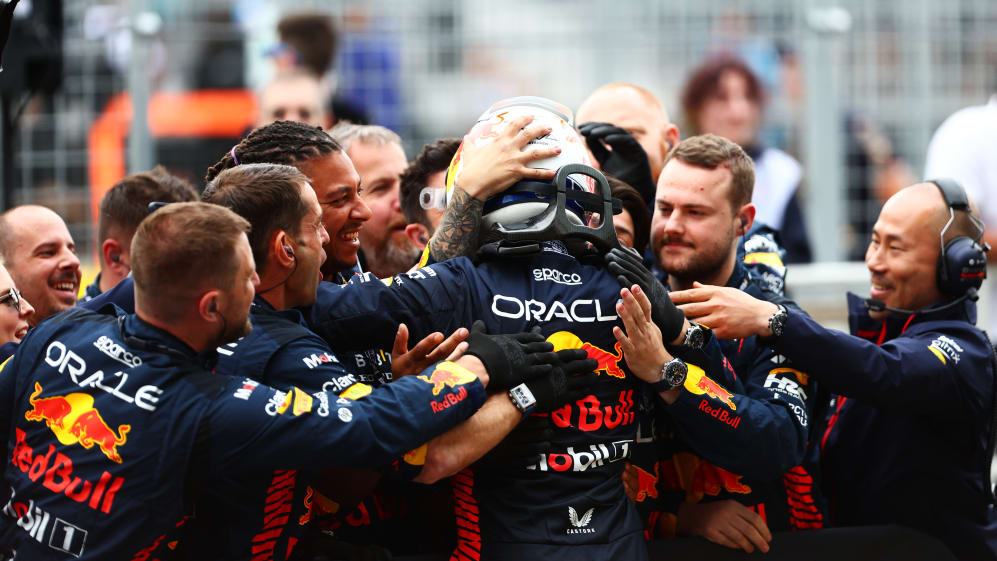 Max Verstappen has hailed Red Bull's landmark 100th victory in Formula 1 as a "great achievement", although the two-time world champion has already set his sights on adding more to the team's tally.
Verstappen's victory at this weekend's Canadian Grand Prix saw Red Bull become just the fifth team in the history of the sport to reach the 100-win mark – after Ferrari (242), McLaren (183), Mercedes (125), and Williams (114).
IN NUMBERS: The amazing stats behind Red Bull's century of F1 wins
And after this weekend's events in Montreal, Verstappen – who has scored all 41 of his race wins with Red Bull – was happy with the achievement, although he had already set his sights on joining Ferrari past the 200-win mark.
"Yeah, I mean, I've won 41 of them. But, yeah, we'll talk about maybe a new contract because of that," Verstappen joked. "No, honestly, it's a great achievement for the team.
"We knew that this was the first opportunity, of course, to do so. And I'm happy that's done. We've won 100. But again, I hope we win more than 100. So, the new target is 200."
Verstappen also added: "It's amazing. I mean, I never expected to be on these kinds of numbers myself as well, you know. So, yeah, we keep enjoying, we keep working hard. But today has been a great day again."
Verstappen's win in Montreal was his sixth win of the season, however, it was the closest a non-Red Bull driver had finished behind him all year – except for Melbourne which finished under the Safety Car – with Fernando Alonso coming home under 10 seconds away from him.
READ MORE: Horner hails Red Bull's 'incredible achievement' after 'sensational' Verstappen seals team's 100th F1 victory in Montreal
And after the race, when asked how much he was pushing in the Grand Prix, Verstappen replied: "Fernando's already been asking me this. It's tough, because normally it's all about tyre management, right? But today was definitely more about pushing.
"But sometimes it was just going up and down a lot in lap-time. Actually, sometimes you couldn't actually push to the limit because you didn't know what you were going to get.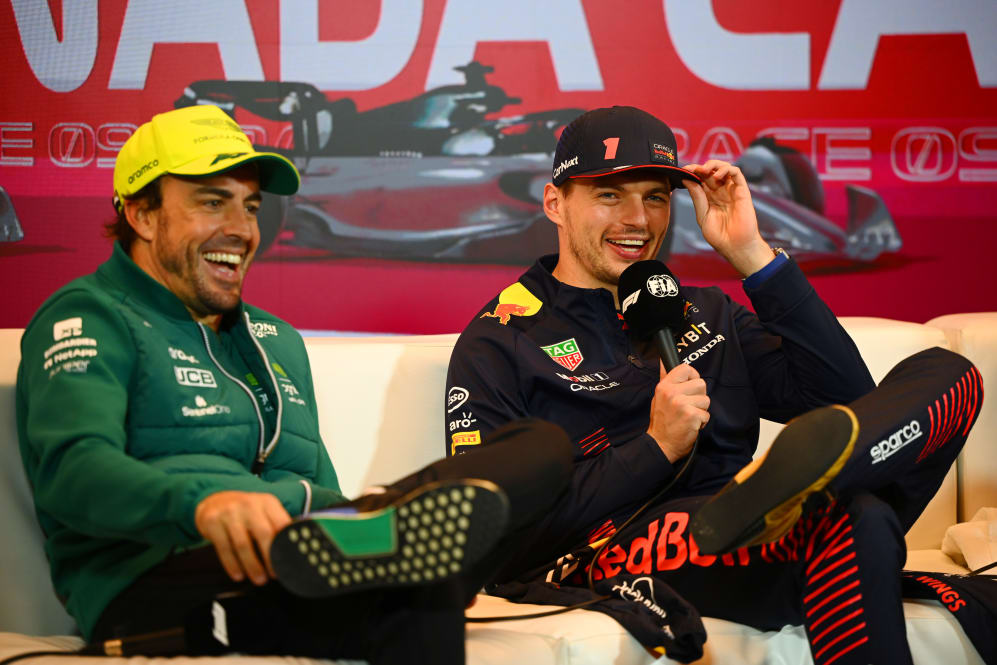 "So, for me, on the hard tyre, it was quite a bit of a struggle, and then on the medium, I wanted to open up that gap a little bit more. So then, of course, at one point, you're seeing, like 10-15 laps to go and you have a good gap, you don't want to take too many risks.
"It's probably not flat-out pushing, but you cannot relax too much because then you lose the temperature in your tyres. So, yeah, somewhere in the middle of that."