The start of a new era of Formula 1 – Upgrade your own machinery with F1 TV Pro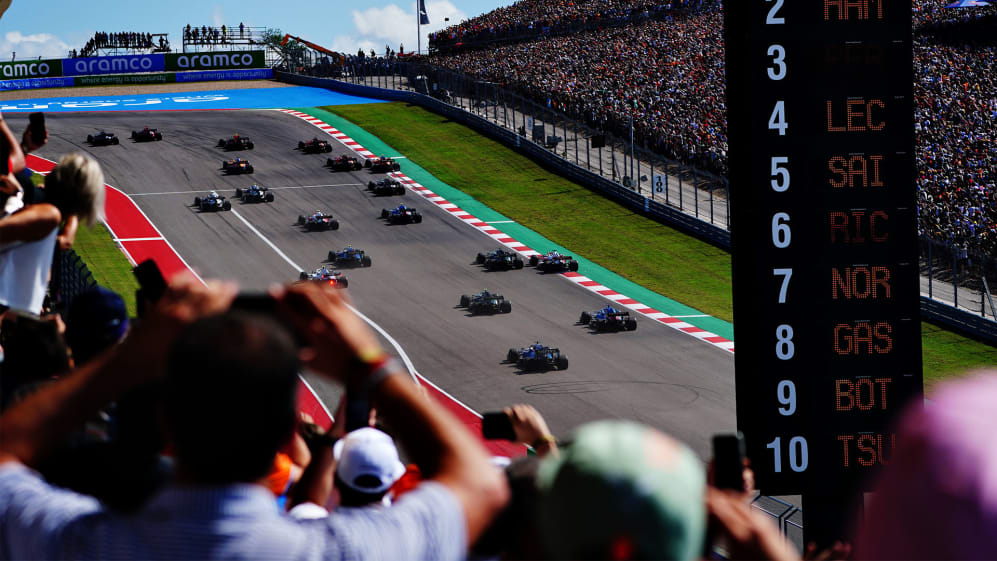 What makes the upcoming Formula 1 season so exciting? No one knows what's going to happen. What we can tell you is that becoming an F1 TV Pro subscriber means you'll get all the action and see every angle, with unprecedented information on your screen and at your fingertips throughout every session and Grand Prix. Despite 220mph top speeds, nothing's going to pass you by.
F1 is offering a 20% discount to new annual F1 TV Pro subscribers – so get in fast and get the insider view. Offer ends at midnight on Sunday March 13 after the Official Pre-Season Test.
READ MORE: 5 reasons Bahrain's Official Pre-Season Test will give us a better sense of where the teams stand in 2022
Last year was full of drama, and this year's a total technical and design reset with high chances of a shake-up in the order throughout the grid.
F1 TV Pro puts you in control, with all F1 sessions covered live and on-demand plus live timing data direct from all 23 Grand Prix weekends – don't miss a moment of the most packed calendar in the sport's history. Ahead of lights out in Bahrain on March 20 you can enjoy the Official Pre-Season Test live on F1 TV Pro.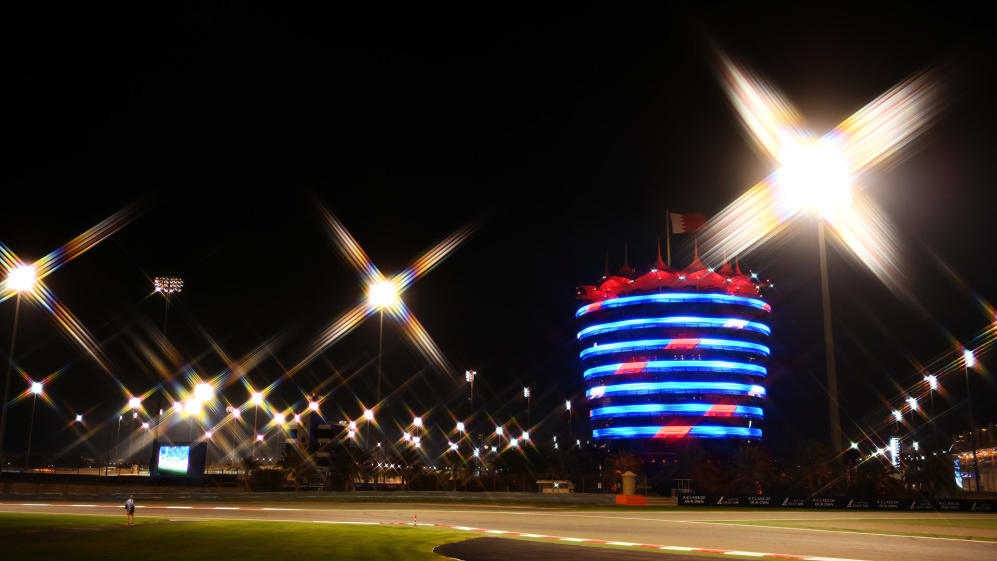 The new F1 era: live and on-demand
F1 TV Pro will take you to the Official Pre-Season Test in Bahrain from Thursday 10 to Saturday 12 March, where the first true signs of competitiveness will be on display in a case of show-and-tell (as well as the cool new liveries, latest upgrades and unique designs), followed by the first Grand Prix the following weekend. The season concludes on November 20 in Abu Dhabi.
Amid the unknowns of 2022, will we see another round in the contest between defending champion Max Verstappen and seven-time world champion Lewis Hamilton? Hamilton has promised more of the stunning form he showed in 2021, warning his rivals: "If you think that what you saw of me at the end of last year was my best, wait till you see this year."
READ MORE: Mercedes 'don't make mistakes' says Hamilton, as he backs team to deliver more success in 2022
The fact is, we just don't know where Mercedes and Red Bull Racing are going to be in the pack: they might not be the only title chasers. New regulations have seen the constructors build radically different cars designed with Formula 1's aim to create more wheel-to-wheel racing and even more excitement.
Will Red Bull Racing and Mercedes pay a price for developing their 2021 machines deep into last season? Will Ferrari – who haven't won a title since 2008 – reap the rewards of focusing on their 2022 campaign before '21 had even started?
F1 TV Pro's dedicated reporters will be there to guide you through this season's rapid rate of technological development with news and rumours via pre- and post-race shows and programmes such as Weekend Warm Up and Paddock Pass. All race weekends are set to be busier, with new 'show and tell' technical sessions where the car upgrades are revealed for the cameras on a Friday.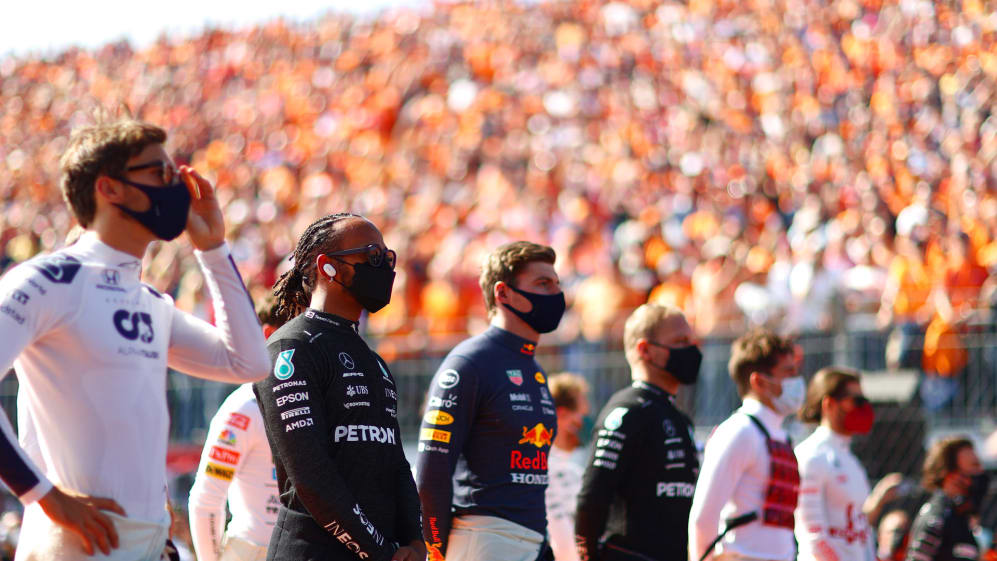 Get onboard with the drivers
There are driver changes too. George Russell has moved from Williams to Mercedes, alongside Hamilton. Will the younger Englishman sink or swim? The previous seat holder, Valtteri Bottas, has moved to Alfa Romeo, and he's harbouring podium aspirations. The Finn is driving alongside rookie Zhou Guanyu, China's first full-time F1 pilot. Williams have replaced Russell with Alex Albon, the former Red Bull driver, who will be out to prove a point.
You can access all 20 onboard cameras, live team radio and follow specific drivers all in real time and on catch-up. F1 TV Pro gives you the perspective of being a manager, sat at a digital pitwall with live timings, tyre info, and expert commentary. Many fans create their own race set-ups using multiple screens including F1 TV for a fully immersive experience: just the way they want to watch.
READ MORE: New F1 Manager 2022 game set for summer release
The whole season the way you want it:
The epic 23-race calendar includes old friends and new tracks. Classics such as Melbourne, Montreal and Suzuka are back. And say hello to Miami, which is surely going to establish itself as one of the coolest F1 destinations. F1 TV Pro's team will guide you around all these circuits.
Added excitement and unpredictability comes from the Sprint, which proved such a hit with fans last season. This time these Saturday competitions, which determine Sunday's grid and offer bonus points, will take place at Imola, Austria, and Interlagos. Don't miss this extra jeopardy with F1 TV Pro's comprehensive coverage, either as a primary source for F1 fans, a second screen experience or a mobile streaming service for when you're on-the-go.
F1 TV Pro can be streamed easily on the big screen via Apple TV, Google TV, Amazon Fire TV and Roku as well as all the usual devices. Plus there will be live coverage of Grand Prix support races too. F1 TV Pro is free of ad breaks and available with commentary in five languages, with more to be announced this season.
Sign up to F1 TV Pro now to get 20% off an annual subscription and fire up the coverage in time for Bahrain's live pre-season testing (10th-12th March). Once the lights go out on the Sakhir starting gantry you'll already be an expert on all things F1 2022 – but get ready for some surprises. This season will be full of them.
Offer valid until March 13 2022. Available on web and apps only for F1 TV Pro annual in selected territories. Promotion is available to new subscriptions only and discounted subscriptions will auto-renew to full price unless cancelled prior to the date of renewal. Full T&Cs available here.