'The undulations are incredible' – Drivers give thumbs up to new-to-F1 Portimao track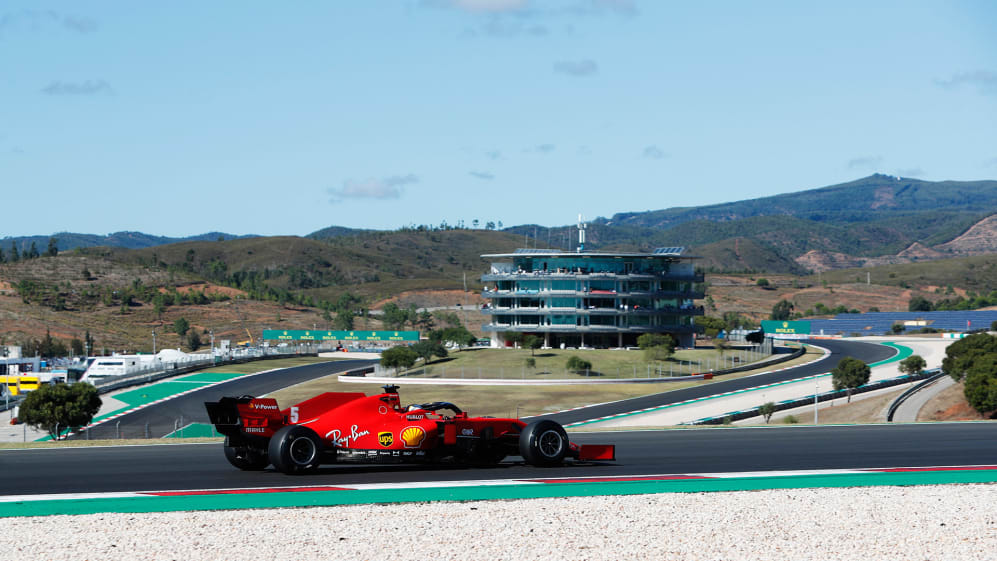 The 2020 calendar might have changed a lot during the year, but the visit to Portimao is only the second venue that Formula 1 has not raced at before – and the drivers are loving it.
For most of the drivers on the grid, it's a brand new circuit, certainly in F1 machinery. Lewis Hamilton took part in an official test back in 2009 for McLaren, but the only other running has been private or in junior categories. So it didn't take long for the stunning Algarve International Circuit to make an impression on Friday.
HIGHLIGHTS: Watch the key moments from first practice at the Portuguese GP
"It is extremely slippery, the rear of the car is moving everywhere but that makes it even better I think," Ferrari's Charles Leclerc said. "But the track itself is amazing! It took quite a few laps to get into the rhythm because we don't see any apexes but once you get into the rhythm then it feels very good."
You could have forgiven Pierre Gasly for having less enthusiasm for the new track after his day ended with his AlphaTauri on fire, but the Frenchman was taken by the unique nature of the layout.
"To be fair it was really cool," Gasly said. "The first few laps when I went out I got this feeling you get in the stomach when you're in a rollercoaster! So after Turn 8, going uphill and downhill I got this same feeling and I was like 'Whoa!' – I never felt that in a Formula 1 car!
"I must say it's quite challenging, a lot of blind corners, high-speed, low-speed, combined braking, so it's quite unusual in a way. I like it when tracks are unique and I think it is, so it was pretty cool."
Even the championship leader found the going tough on Friday as he struggled to get to grips with the new track, with Mercedes' Hamilton calling it "massively challenging".
MUST-SEE: Stroll and Verstappen crash at Turn 1 in Portuguese GP practice
"The undulations are incredible," he added. "There's a lot of places where you can't see where you're going. The exit of Turn 8, you're looking at the sky for a period of time and you have no idea what's beyond the hill. Also into [Turn] 11, you don't know where you're are and all of a sudden it arrives at you out of nowhere. Very challenging, and the surface is very smooth, you see a lot of people making mistakes, sliding and spinning. It's not been an easy day."
Some drivers were left underwhelmed because of the lack of grip, but like Hamilton, Ferrari driver Sebastian Vettel enjoyed that part of the challenge too.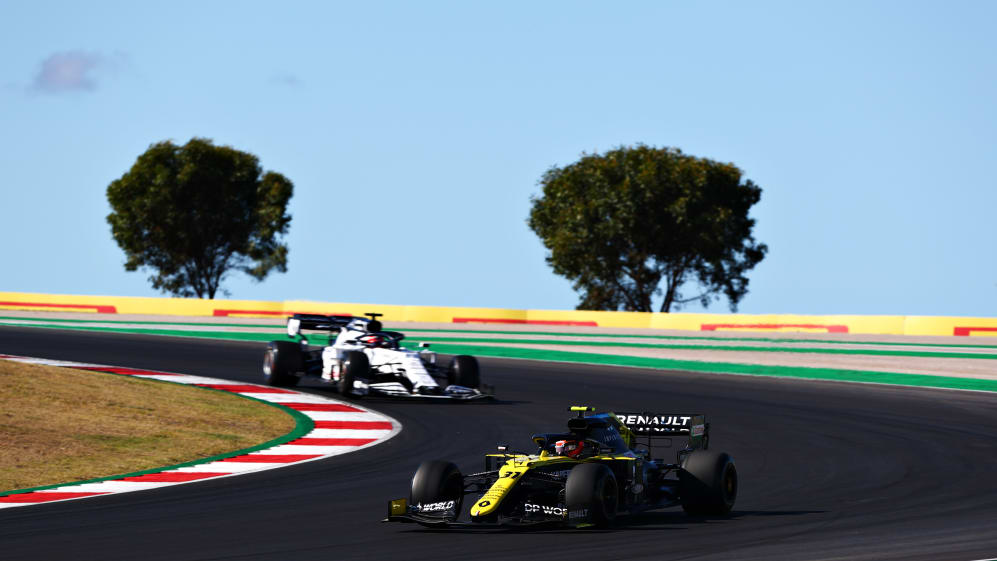 "I think [it's] slippery… mostly because of the resurfacing but it's very smooth," Vettel said. "It's quite a nice track, I've never been here before, my first day. I like it, I think tomorrow will be better just waking up and knowing where you need to go. It's good. It's probably proof that we have plenty of tracks that are exciting, we just need to pick the right ones!"
A new track surface led to the lower grip levels, and McLaren's Lando Norris – who has previously tested at Portimao – admits he'd like to be able to push an F1 car even more.
READ MORE: How simulators took drivers to Portimao before the Portuguese Grand Prix
"It is good fun, it's just different compared to a lot of [tracks]," Norris said. "Nurburgring I liked a lot because of how up and down the cambers are on the corners. Here the camber is more off-camber as opposed to on-camber. Compared to the cambered corners at the Nurburgring which are cool and give you a lot of grip, the off-camber corners here give you a lot less grip and makes it tricky.
"But at the same time the track's cool because it's a good mixture of high-speed, low-speed, quite up and down - a lot more than most tracks - so it's cool in a Formula 1 car. I just wish we had a little bit more grip, that's all."