Feature
How simulators took drivers to Portimao before the Portuguese Grand Prix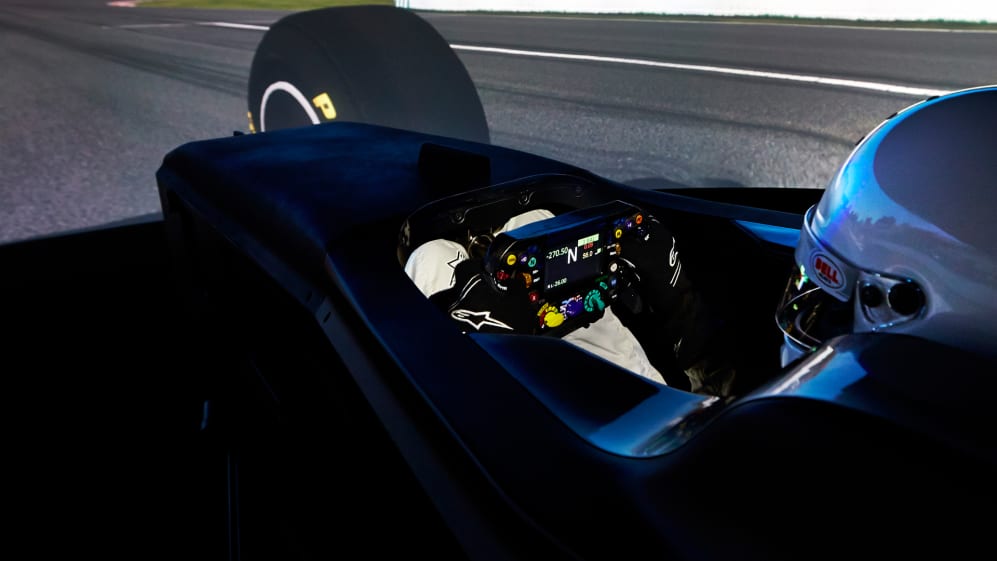 Autodromo Internacional do Algarve, commonly referred to as Portimao (named after the nearby coastal town on Portugal's Algarve coast), is (almost) new territory to Formula 1. This feature is from the Portuguese Grand Prix race programme, which you can download for free here.
Construction was finished in October 2008, and two months later Ferrari and McLaren had a private test at the brand-new circuit, which would soon be famed for its wide range of corners and swooping elevation changes.
READ MORE: 'You get the same buzz as racing for real' – Lando Norris on the thrill of sim racing
In January 2009 five teams – McLaren, Renault, Williams, Toro Rosso (today AlphaTauri) and Toyota – went to Portimao for a four-day test. Despite the Algarve location promising fine weather, the test was blighted by heavy rain and strong winds, with even hailstones falling on the track during the course of the four days!
The 12 years since that 2008 test in an eternity in Formula 1. There have been substantial changes to cars, engines and tyres since then and the Portimao circuit itself has matured.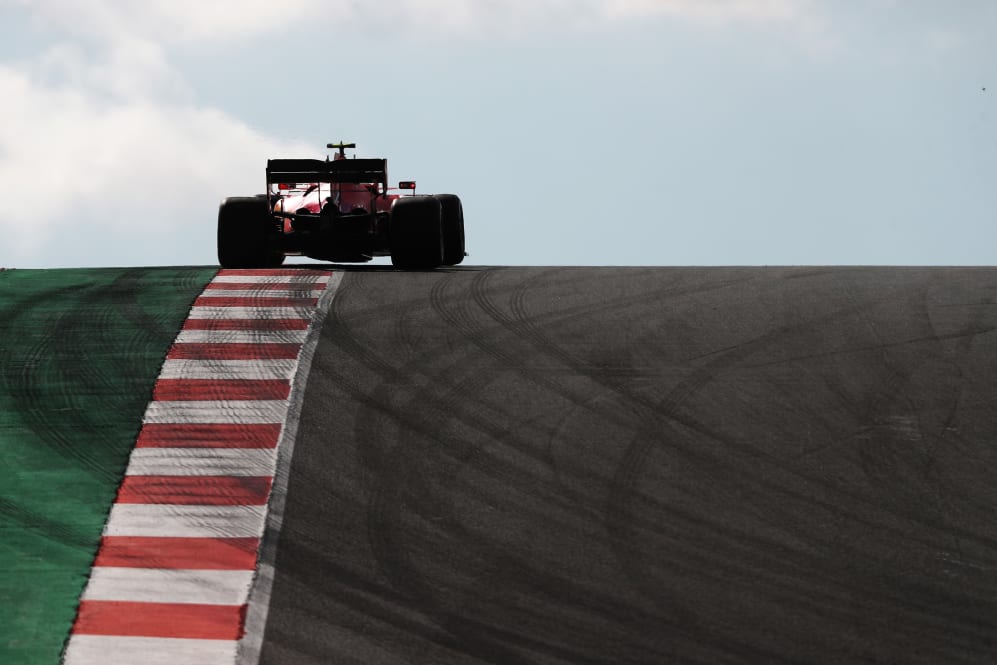 "Only the most basic data from a test that long ago can be useful today", Haas driver Kevin Magnussen says. "Things like which way the corners go and the bumpiness of the track – but even that last element will have probably changed as the circuit has aged."
With almost all of the data collected at the test not relevant in 2020, teams and drivers will treat Portimao as a completely new venue.
READ MORE: 'It is time for change' – Steiner explains why Haas are changing their line-up
When teams prepare for a new circuit, the first step is to generate accurate maps. For this, they will obtain engineering drawings of the track, which show the topography and the kerbs, etc. But laser-generated Lidar (Light Detection and Ranging) 3D maps are even more accurate, and today teams will use these in their simulations before this Portuguese Grand Prix.
Lidar maps contain all the visual features of the circuit and are therefore especially useful for the team's drivers in the Loop (DIL) simulators, as they will give them a good idea of what they will see when they drive out of the pits!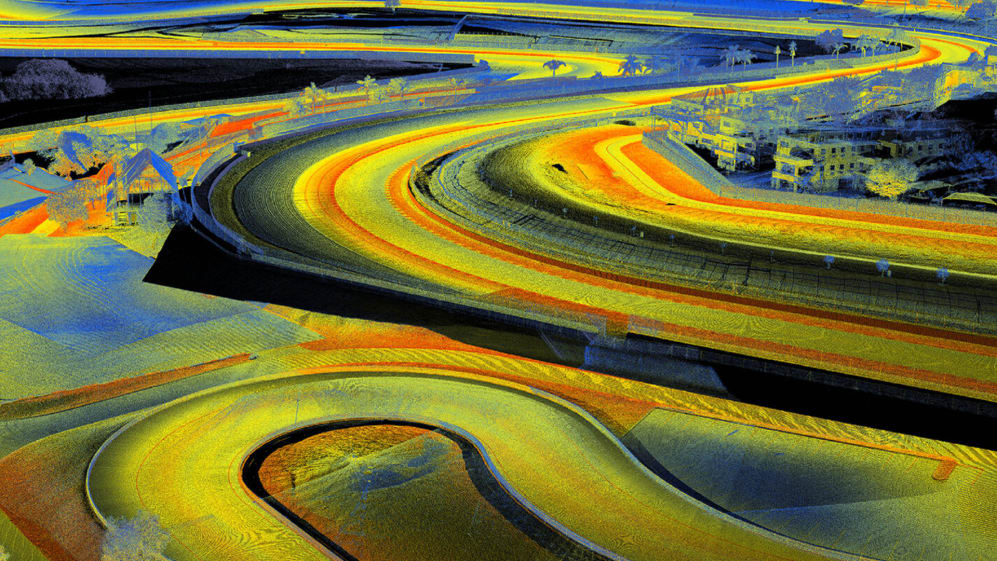 Of the current drivers, only Lewis Hamilton (then with McLaren) took part in the 2008 test. Some other drivers have raced or tested in Portimao in junior categories, but for some it will be a whole new experience.
They can use the DIL simulator to learn the layout of a track, and it plays a crucial role for both the drivers and the engineers. A modern F1 DIL simulator features five or more high-definition projectors and the steering motor gives realistic feedback through the wheel and representation of the forces generated by the tyres. Thanks to the Lidar maps, the telemetry is accurate, and it gives drivers and engineers useful data in preparation for a Grand Prix weekend.
READ MORE: Ocon explains how Alonso is already helping Renault's bid for P3 in 2020
But old-fashioned video is also useful, as Magnussen explains.
"When I am preparing for a new circuit, I watch as much video as I can find – for Portimao it can be everything from a Portuguese touring-car championship race, Formula 3, prototypes or the A1 GP-series that ran at the track in 2009 – footage of any kind of racing is useful; especially in-car footage.
"It very important to get a good start in a weekend at a new circuit – to 'understand' the track as soon as possible by experimenting with braking points, racing lines and cornering speeds," Magnussen says.
"From what I've seen, this track will be very exciting and I guess there may be more than one line through some of the corners. So, I will start the weekend trying out different lines and styles and then try to put it all together for a good rhythm on a complete lap."
READ MORE: F1 Esports reports, news and video
And don't rule out computer games. In the past few decades console and PC games have gone from being pixelated little animation 'toys' to full-blown simulators, often using the same base data and 3D mapping as the simulation rigs proper. While the officially sanctioned and highly acclaimed Codemasters F1 2020 game was too late to include the recently introduced rounds, including Portugal, it did feature Hanoi in Vietnam, which drivers practised on.
However, several other simulation games do include the Autodromo Internacional do Algarve, and the F1 grid is full of young guns who spend a goodly proportion of their free time at home on their own expensive simulators.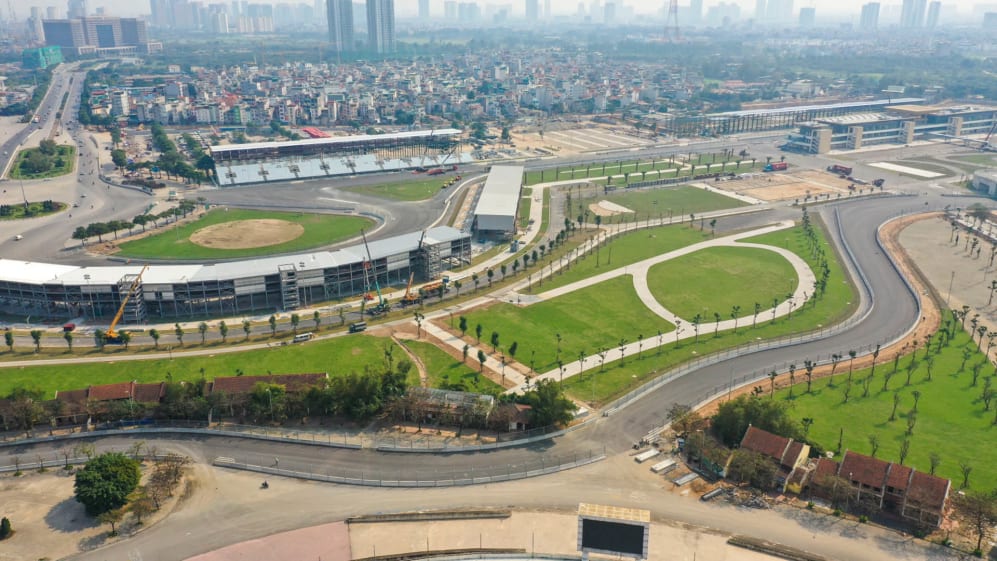 Drivers like Max Verstappen, Lando Norris and Magnussen were regularly entering high-profile, on-line races during lockdown, and you can be sure that they and many colleagues will have put in plenty of virtual laps at Portimao to build up their knowledge banks.
But drivers can only learn so much from video, in the DIL simulator or the game at home. The real learning process begins when the lights at the pit lane exit turn green on Friday morning for the FP1 session.
PADDOCK PASS: The drivers' excitement builds as they prepare for Portimao's F1 debut
But that is the drivers' learning process – the cars also have to adapt to a new circuit. The Lidar maps and data from the DIL are used in the teams' other simulations tools. Here, the engineers will get an initial understanding of the set-up direction for the car. The highly accurate simulation tools mean the engineers can do a lot of preparation work for a new circuit without even leaving the factory.
They will go through several different settings and set-ups in the simulator to understand the circuit themselves. To get an early idea of the aero set-up, they will run a lot of laps with different rear wing levels, balancing that on the front wing and seeing which is fastest and which is slowest.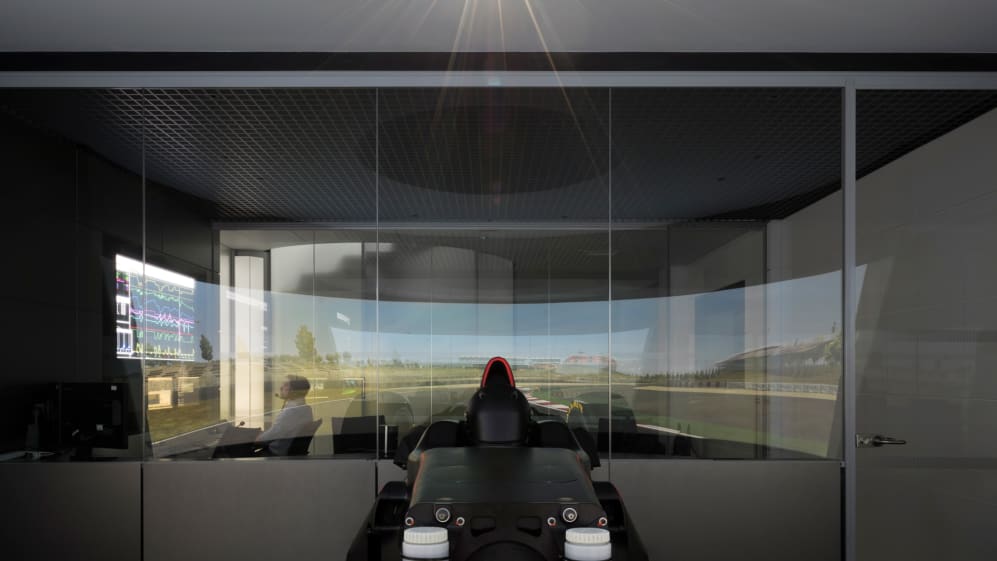 Brake cooling also affects the aero performance of the car, and it will be important to find out where the car is on heavy braking duty, so simulations also focus on how much cooling the brakes need.
Aerodynamic performance is also dependent on ride height and suspension stiffness, and this is also included in the team's homework.
READ MORE: Reverse engineering clampdown and super licence revisions approved by FIA
The balance – oversteer and understeer – of the car is difficult to simulate. It has a lot to do with tyre temperatures which, of course, are closely connected to track and air temperatures. At the last race at the Nurburgring it took the teams some time to adapt to the unusually low temperatures of autumn in the Eifel mountains.
That will keep drivers busy on the opening day of practice.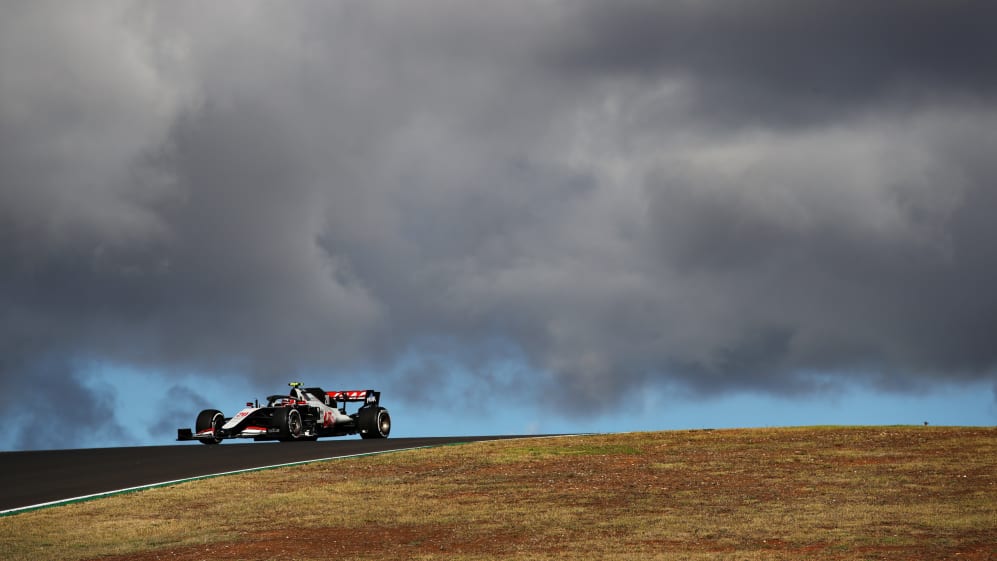 "The first day of practice at a new circuit is quite difficult," Magnussen says.
"As a driver, you are experimenting with your driving style and lines but at the same time, you are working on the balance of the car – and that very often changes when you alter your style or the line through a corner."
With all the data collected in Friday's FP1 and FP2 session, the team will resume simulation work back at the factory overnight, sweeping through all the settings to make sure it is operating at the right place. And then it's almost time for the serious business of qualifying!
FP1: Bottas leads Hamilton as the drivers get their first taste of the Portimao track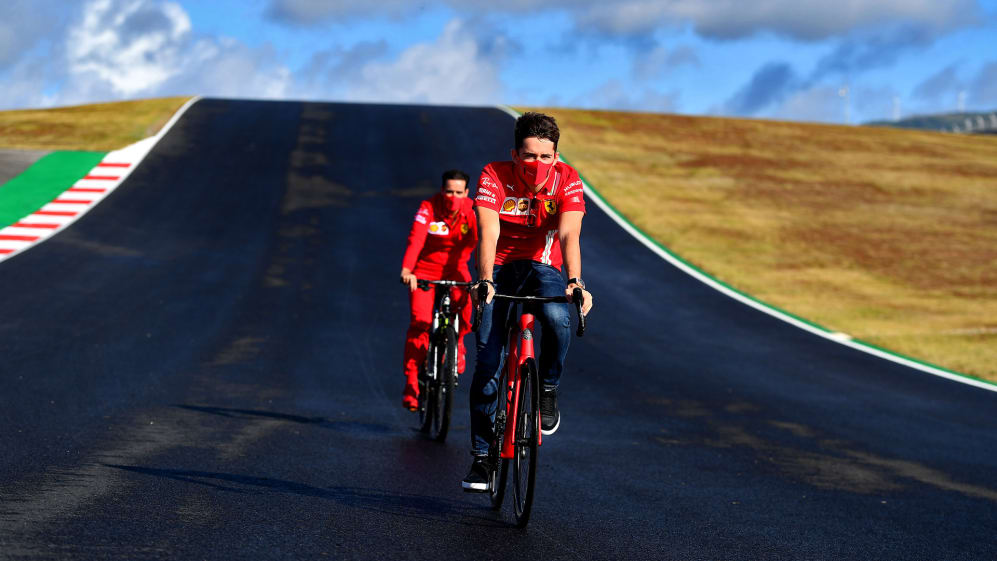 The role of the simulator driver
For cost reasons, on-track testing has been greatly reduced in Formula 1 over the past decade or so. This has made simulator testing more important and this in turn has created a new job in Formula 1, the 'Simulator Driver'. Today many teams employ drivers whose main job is behind the steering wheel in the simulation rig.
Simulator drivers also get the occasional half or full day at an on-track test session.
"Correlation between what is happening in the simulator and what we experience on-track is obviously important. That is why our simulator drivers sometimes take over from Romain Grosjean and myself during testing," Magnussen explains.
READ MORE: Rob Smedley on correlation and why it's so important
The simulator jobs are occupied by both experienced F1 drivers and juniors. Formula E star Pascal Wehrlein, who took part in 40 Formula 1 Grands Prix for Manor and Sauber in 2016-17, is leading Ferrari's simulator programme, while Renault have used their Academy drivers Christian Lundgaard and Guanyu Zhou (both racing in Formula 2 this year) for simulator work.
When Daniil Kvyat left Toro Rosso at the end of 2017, he spent 2018 as Ferrari's development and simulator driver before returning to a full-time job with Toro Rosso, now AlphaTauri, last year.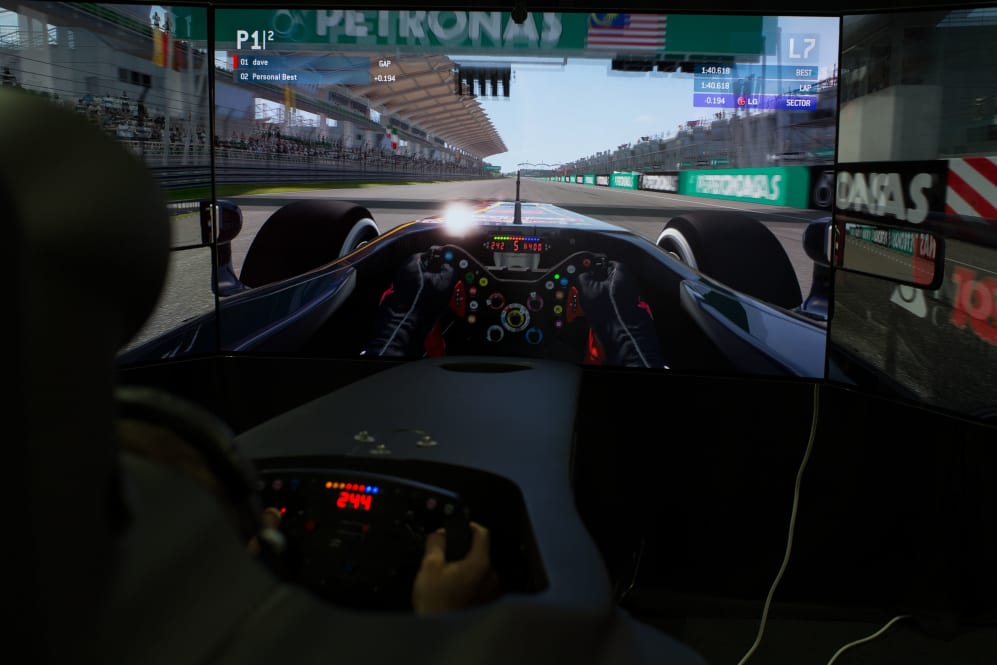 Life in the rig
Full simulation rigs have developed over the years to the point where they are now multi-million dollar pieces of equipment that can detect minute differences programmed in by engineers that can also be felt by a competent simulation driver.
But not all drivers fit the bill for this specialised role…
READ MORE: The RB16 upgrades allowing Red Bull to close the gap to Mercedes
The history of our sport has seen drivers as diverse as the one who on his first F1 test came back in after just one lap and asked if a right rear tyre was at a lower pressure to the left (it was by less than half a psi…) to the multi-Grand Prix winner who so infuriated his team with lack of any feedback that they purposely misadjusted the rear suspension from side to side so he would indeed notice. He didn't and, after setting yet another consistently fast lap time, left his engineers wide eyed with amazement at his ability simply to drive around any inconsistencies…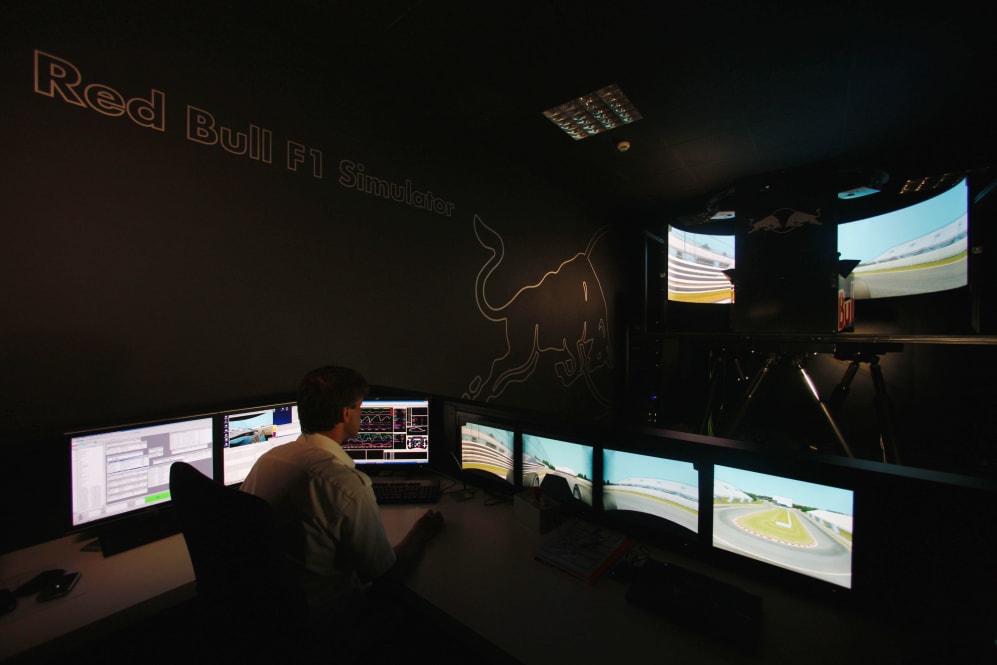 The latter would obviously not be ideal for a race simulator but an intelligent, thinking driver is just what is needed to be able to notice and be able to exploit tiny improvements and also explain to the engineering team exactly what each difference makes.
The rigs themselves are cockpits mounted on a platform in a separate room with hydraulic rams that instantly transmit to the driver the sort of forces they would feel when on track. Most rigs have panoramic screens that wrap around and some are 3D with the driver having to wear 3D glasses to get the full effect.
How realistic are they for the novice to try? Some have a big red button whose purpose is to shut it all down if the occupant starts to feel travel sick… Which is not an unknown occurrence!
To check out the digital race programme for this weekend's Formula 1 Heineken Grande Premio de Portugal 2020 in Portimao, including features celebrating Ayrton Senna's famous 1985 Portuguese race, local hero Tiago Monteiro, and F1 legends Stirling Moss and Jacques Villeneuve, click here!