Feature
The Winners and Losers of the French Grand Prix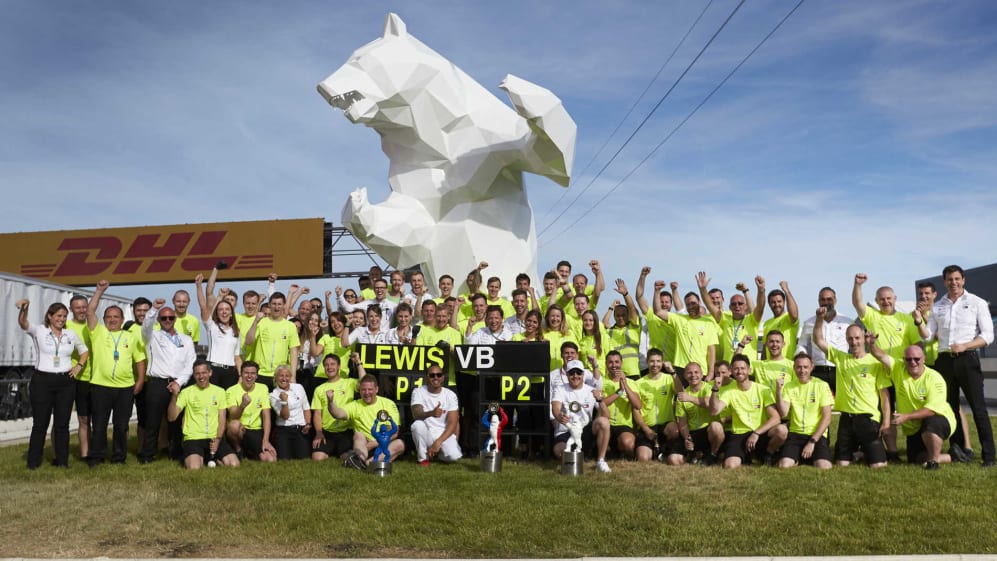 There were some outstanding performances at Circuit Paul Ricard across the board but many drivers – and a marker board – didn't fare so well. We pick out the winners and losers of the French Grand Prix…
Winner: Lewis Hamilton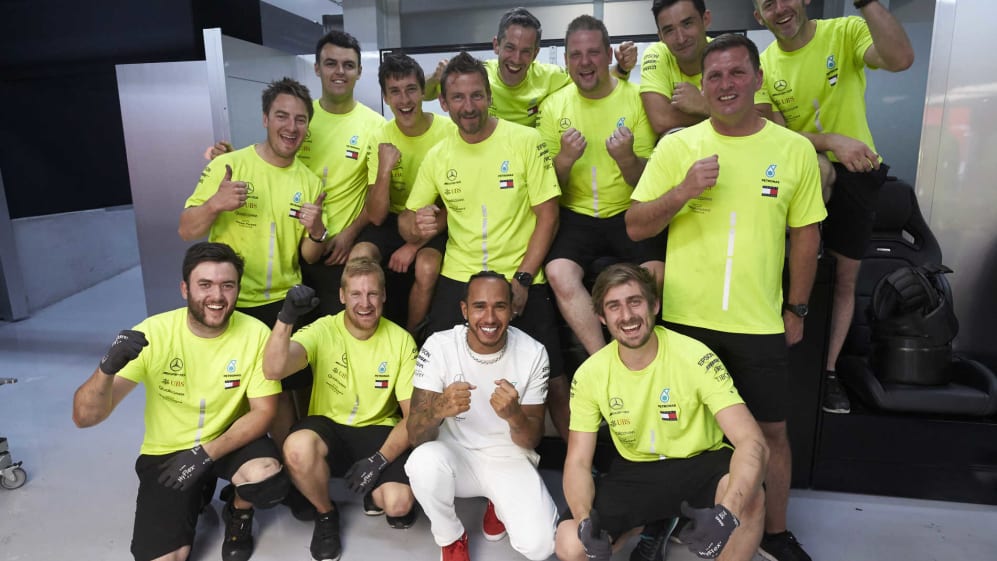 We're running out of superlatives to describe Lewis Hamilton, the Briton showing us once again why he is one of the greatest drivers to ever take the wheel of a Formula 1 car with a commanding performance in France.
Up until qualifying, it was actually Mercedes team mate Valtteri Bottas who looked quicker over one lap. But lo and behold Hamilton pulled out not one but two laps that were good enough for pole position as the Finn failed to deliver when it really mattered. And this is what marks Hamilton out from his rivals. He makes it happen when he needs to do it.
His victory on Sunday was his sixth in seven races this season. It was also his 200th points finish – an extraordinary hit rate considering he's made 237 starts – and the dominant nature of victory is perhaps unsurprising given he has won a staggering 49 when starting from pole.
Hamilton appeared to hit another gear in France to win with ease. It's not his fault that no one else could muster up the challenge him to fight him. He's just doing what he does best – driving a F1 car to the absolute limit.
Loser: Sebastian Vettel
This should have been the weekend that Sebastian Vettel built on the momentum from Canada, but instead the four-time world champion appeared to pedal backwards as he lost yet more ground to Hamilton.
Worse still, he was outperformed by team mate Leclerc. Could this season ultimately turn into a repeat of 2014, when he was beaten by then Red Bull team mate Daniel Ricciardo? The next year, he was in red.
He did get the fastest lap of the race at the death, having pitted for a set of softs, to deprive Hamilton of the Grand Slam – but that will be of very little consolation on a weekend when he just couldn't seem to find the sweet spot.
Winners: Mercedes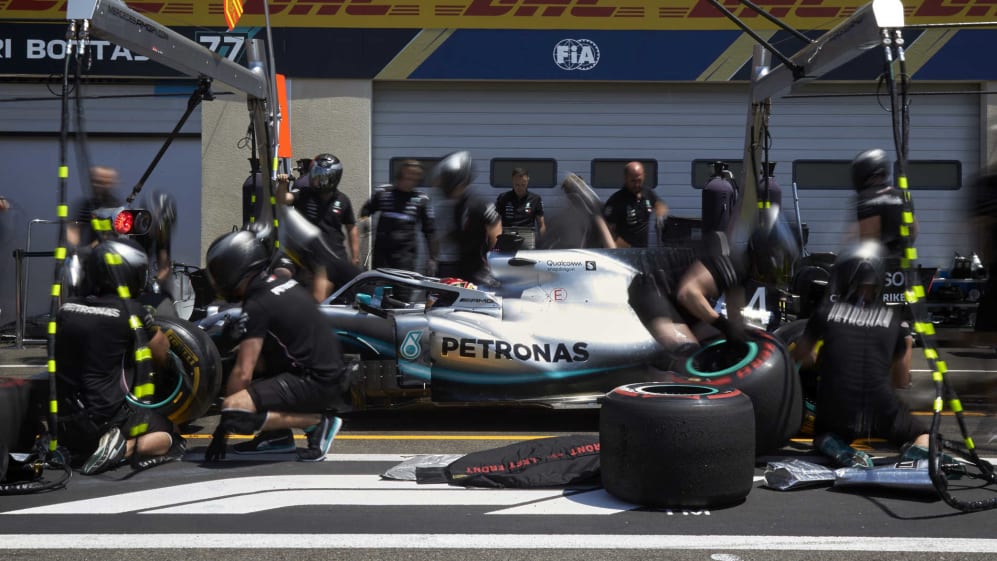 Is there anything this Mercedes team cannot do? Eight wins on the bounce, six of them one-twos. If you take last season into account, they're actually on a run of 10 straight wins. One more and they will equal McLaren's all-time record of 11, set in 1988.
France was particularly dominant for the Silver Arrows, the team maintaining their record of leading every practice session and segment of qualifying they have competed in at Paul Ricard. Admittedly, that's only from a sample of two, but impressive nonetheless.
Mercedes are not invincible, they've had several niggles this season. The difference is they've almost always got on top of them before they've become a serious problem and cost them points. That's a remarkable achievement and they thoroughly deserve their position at the top of the charts.
Loser: Trackside furniture
It was just there, minding its own business on the outside of Signes, when George Russell in his Williams made contact, shattering it to pieces.
We're of course talking about the marker board that is now no more after the Williams driver was forced off track when trying to pass team mate Robert Kubica around the outside in their 'fun' battle.
Several bollards took a battering in France too as the drivers showed little respect for trackside furniture...
Winner: Charles Leclerc
This was a big weekend for Charles Leclerc. With team mate Sebastian Vettel failing to get it together at Circuit Paul Ricard, Ferrari really needed the Monegasque to get on the pace – and he did just that.
He was the stronger of the two drivers in red throughout the weekend, managed his race well and even lit up the closing stages of the race with an attack on Bottas for second place before just coming up short.
It was his third podium in eight races this year, which has helped cut the deficit to Max Verstappen in the drivers' championship to 13 points. More importantly, it was another sign that at some stage in the near future, he will be capable of leading a title charge.
Loser: Daniel Ricciardo
In many ways, Daniel Ricciardo was one of the stars of the show at Circuit Paul Ricard, the Honey Badger delighting fans with a string of audacious overtaking attempts.
Unfortunately, two of those moves crossed the line – at least in the eyes of the stewards – and he was slapped with two five-second time penalties, which demoted him from seventh to 11th.
That was set to be his third consecutive points finish. Instead, he left empty handed. "I don't care," he said before the stewards handed out their verdict. "It's better to have a fight and see what happens than to just sit behind and be a loser." It's easy to see why Ricciardo is so likeable and so good for F1.
Winners: The Gorillas!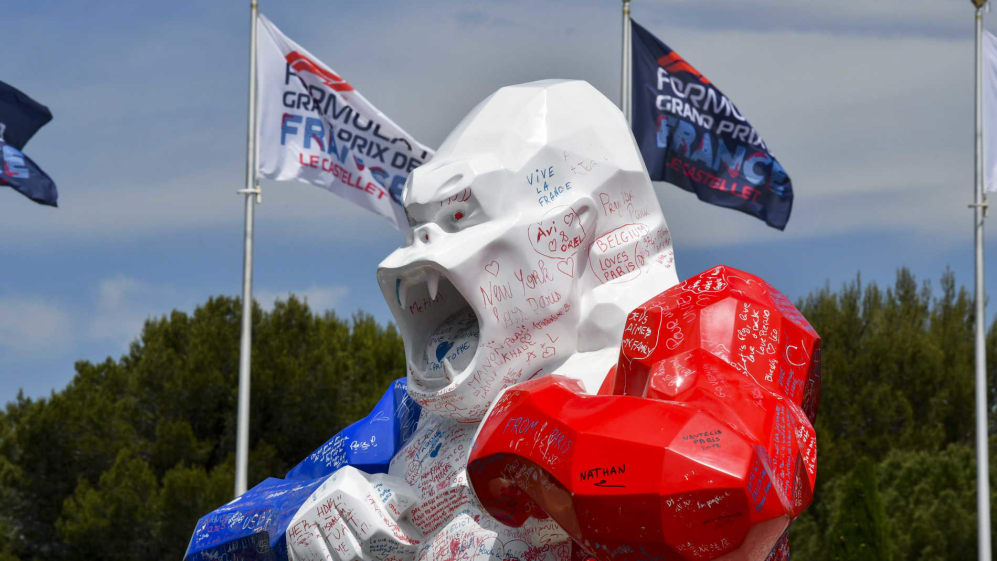 The tricolore gorillas - and other animals - were back in force this year, the sculptures designed by French artist Richard Orlinski dotted around the circuit and even on the podium, adjacent to the three steps.
They formed the basis of the trophies, too. Art and a trophy – what more could you want? And you'll certainly have no trouble picking those ones out in Lewis Hamilton and Mercedes' bulging trophy cabinet.
Loser: Lando Norris
He may have described his French GP result as "arrggghh", but the Lando Norris can take heart from what was a stellar all-round performance that earned him the Driver of the Day accolade.
Fifth in qualifying was impressive, Norris outpacing his team mate Sainz. He got done at the start by the Spaniard, but was a match for him on pace in the race until a hydraulics issue struck.
From there, he managed that problem brilliantly, but couldn't quite fend off Ricciardo, who pushed him wide and down the order to 10th, which became ninth after the Australian's penalty.
Not a great result on paper, but a standout performance that backs up the claim he's a star of the future.
Winner: Carlos Sainz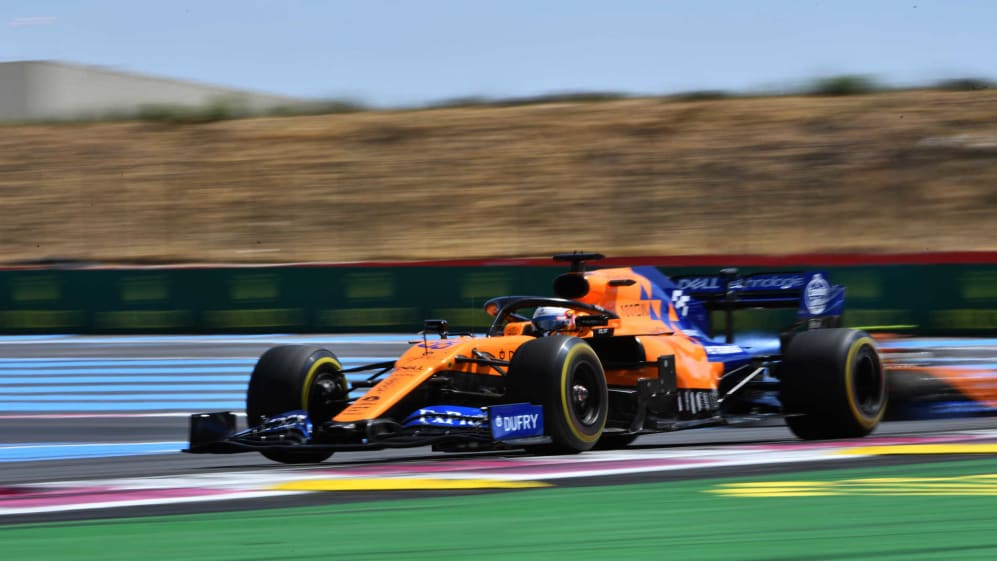 It wasn't the finest start to life at McLaren for Carlos Sainz, the opening three races proving to be testing – but since Azerbaijan, the Spaniard has been on another level and France was just another example of that.
Outpaced by team mate Lando Norris in qualifying, a smart strategy at the start put him ahead of the Briton. He even had a pop at Verstappen for fourth before settling into a rhythm. His pace proved McLaren had the fourth-best car on pure pace – a fine achievement.
Crossing the line sixth – for the second time in three races – and the last driver not to be lapped, he equalled the team's best result of the season while strengthening his position in seventh – and best of the rest – in the drivers' championship. Vamos!
Loser: Pierre Gasly
This was not the home race Pierre Gasly was hoping for. The Frenchman had showed glimpses in recent races that he was getting on top of Red Bull's RB15 but he seemed to go backwards at Paul Ricard.
He was eight tenths of a second slower than team mate Max Verstappen in qualifying, despite running the soft to the Dutchman's medium tyre. In the race, he lacked performance and crossed the line 11th, which became 10th and a point after Ricciardo's penalty. Plenty of work to do for the Frenchman.
Winner: Kimi Raikkonen
Kimi Raikkonen has generally been in tremendous form this season, both on-track and off, though the last few races have proved challenging.
But the Finn was back on it in France, ending up seventh to end a three-race pointless streak.
The Finn even seemed to enjoy himself out there, describing the race afterwards as "fun". Without him in the car, Alfa Romeo would be pointless and joint bottom of the table with Williams.
Losers: Haas
When your team boss says it is the "worst weekend" ever in F1, you know it's bad. Haas, at times this year, have looked like the fourth-best team on paper – but at other times, they've looked like one of the worst.
Worryingly for the American outfit, they simply don't know why their performance is fluctuating so much from race to race. Ninth out of 10 in the championship isn't good enough, but at least they can take heart from the fact they are only three points shy of Racing outfit in ninth. They need to find solutions – and fast.