'There's a lot of reason to be optimistic' – Seidl reveals McLaren targets for 2021 as team reunite with Mercedes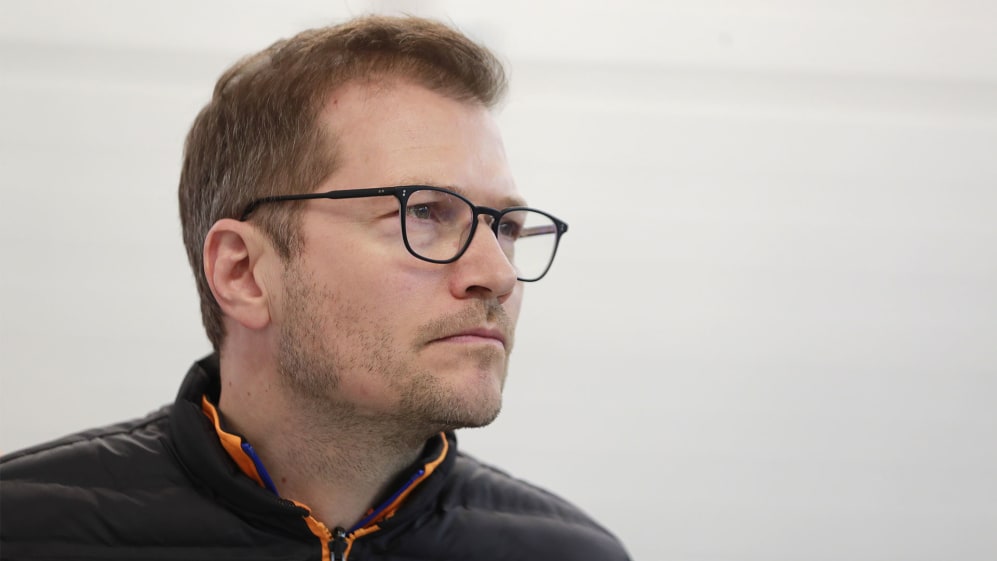 McLaren have a multiple Grand Prix winner in Daniel Ricciardo, and a multiple-championship winning engine in Mercedes, to call upon this season – but where do they expect to end up in the constructors' championship? Team Principal Andreas Seidl has revealed his targets for the latest chapter in the McLaren-Mercedes partnership.
After finishing third in last year's constructors' championship, McLaren have stoked anticipation of a first Grand Prix victory since 2012 this season, with many even hoping that they will pose a threat to Red Bull in 2021. And after McLaren launched their latest contender, the Mercedes-powered MCL35M, team boss Seidl explained where they stand ahead of the season start.
RAPID REACTION: Our first tech take on McLaren's 2021 MCL35M
"First of all, it was a great achievement for us to achieve P3 last year," he said. "Going into this year, we expect again another tough battle with all the competitors we were fighting with last year.
"It is clear we want to get closer to the cars in front of us, to the Mercedes and the Red Bull cars, which we managed last year. At the same time, we want to make sure we gain to all the competitors around us. I think there's a lot of reason to be optimistic and again, we need to be realistic and that's how we see it," said Seidl.
"We have Lando [Norris] now going into his third year in F1, we have Daniel on board with us, who is a clear reference in this sport. We have the championship-winning power unit in the back of our car, and I think we have everything we need to make a step forward."
Seidl also urged caution, however, given that McLaren faced a close battle for P3 against Racing Point and Renault in 2020, while the team are also preoccupied with updating the infrastructure at their Woking factory – including a new wind tunnel – as they seek to mount a championship challenge in the future.
READ MORE: Ricciardo and Norris shakedown new McLaren at Silverstone
"We shouldn't forget the battle we were in last year," he said. "We have a lot of respect for these competitors we were fighting with last year; we were fighting full works teams which have an infrastructure in place which is a lot more up to date compared to what we are having in place at the moment. That's why we can be optimistic going into the season but at the same time we need to be realistic about what is possible.