Vettel and Leclerc feeling happier after Ferrari secure first double Q3 appearance of 2020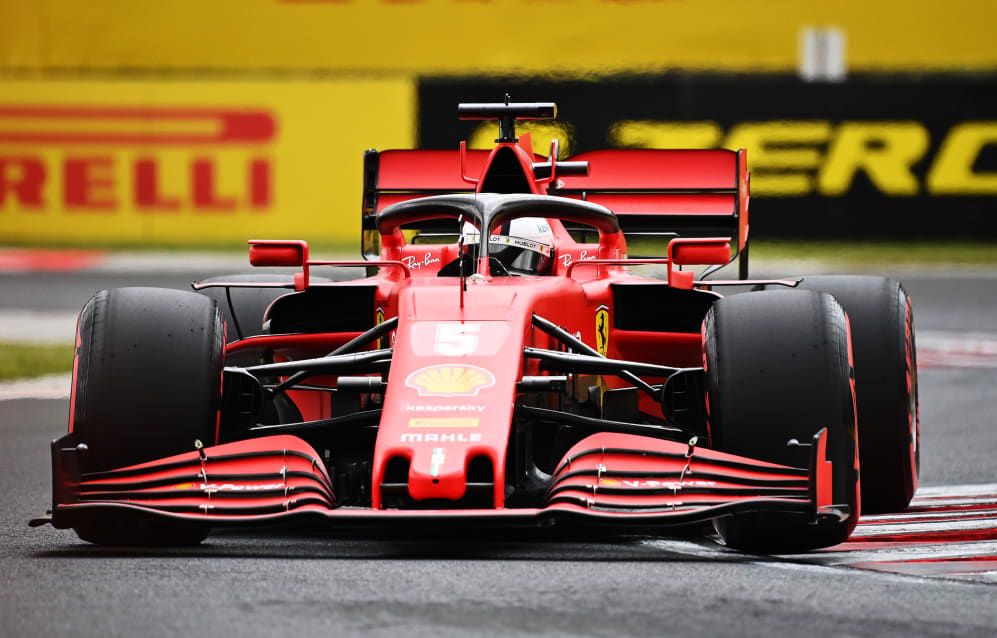 After a torrid start to 2020, Ferrari had a ray of sunshine in qualifying for the Hungarian Grand Prix, as both cars made it through to Q3 for the first time this season, before locking out the third row. And having scored just 19 points so far this year (compared to Mercedes' 80), both Sebastian Vettel and Charles Leclerc were aiming to be "sharp" in Sunday's race as they searched for a big points haul.
Vettel had already brightened up the Ferrari garage by heading Friday's wet Free Practice 2 session, as the team continued to assess upgrades brought to the car for the previous Styrian Grand Prix, which they got very little data on thanks to Vettel and Leclerc's Lap 1 crash at the Red Bull Ring.
READ MORE: Electric Hamilton beats Bottas to Hungarian Grand Prix pole
And despite Vettel ending the dry qualifying a full 1.327s adrift of Lewis Hamilton's pole time in P5 – narrowly outpacing team mate Leclerc in P6 – the German was satisfied with the team's progress.
"I think it's much better than the previous weekends," he said. "The first time both cars in Q3. I think we know that Austria didn't really suit us, we lost a lot of time in the straights, and here I think there's a lot more corners to make up for it.
"The car felt better balanced as well so I think we're much closer to the people, let's say around us, like the Racing Point, the Red Bull, even McLaren, so that's positive. We need to make sure we keep that up, but for now, all that matters is we need to prepare the race for tomorrow."
READ MORE: 90th career pole required 'absolute perfection', says Hamilton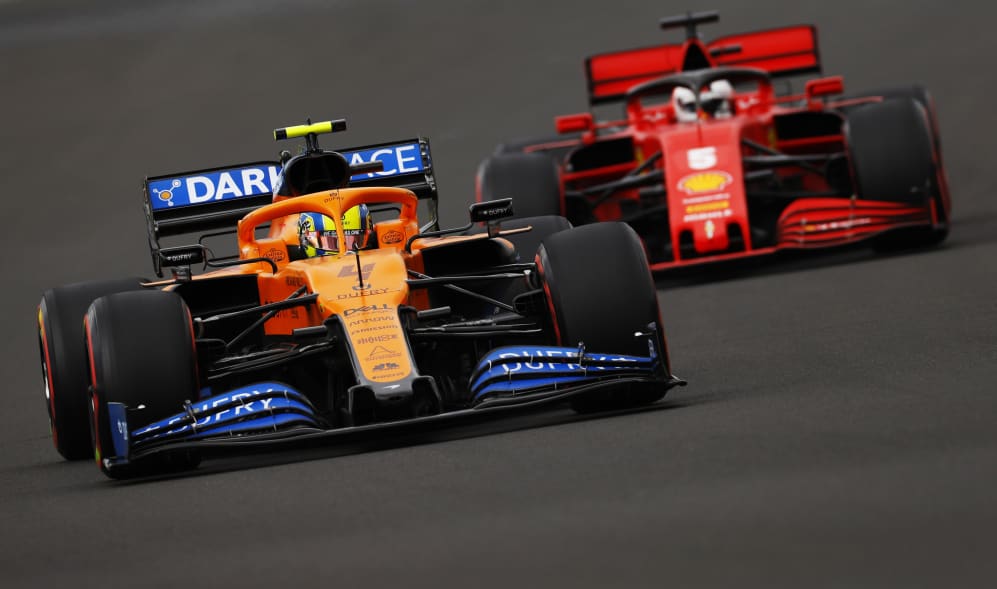 "It feels a bit better, 5th and 6th," Leclerc agreed after qualifying. "I think our race pace is a bit stronger than our quali pace so hopefully we can score some good points for the team tomorrow. It was a difficult session on my side, [I] struggled a little bit with the driving in Q1 and Q2 but better in Q3. But happy for the team for the third row."
READ MORE: AS IT HAPPENED - Qualifying in Hungary
Both Mercedes and Racing Points had the pace to go through to Q3 on the medium tyres, with Ferrari set to be the highest placed team to start the race on the softs. And despite being forced to concede that they didn't "have the pace to dominate and win" currently in normal conditions, two-time Hungarian GP winner Vettel was still planning to capitalise on the chance to score some decent points.
"Well you can always hope – the question is whether your hopes are realistic," he said. "I'm here to race, we're here to race, we're here to win. At the moment it's not like we have the pace to dominate and win on our own, but we'll see what happens tomorrow.
"Tyres will be crucial – we're on a different strategy because we had to go on the softs to get into Q3 – and we'll take it from there. I think it will be an interesting race tomorrow; the weather could play a role so we just need to make sure that we're sharp, and then we'll do our job."