'There's something special about Silverstone' – British trio excited for home race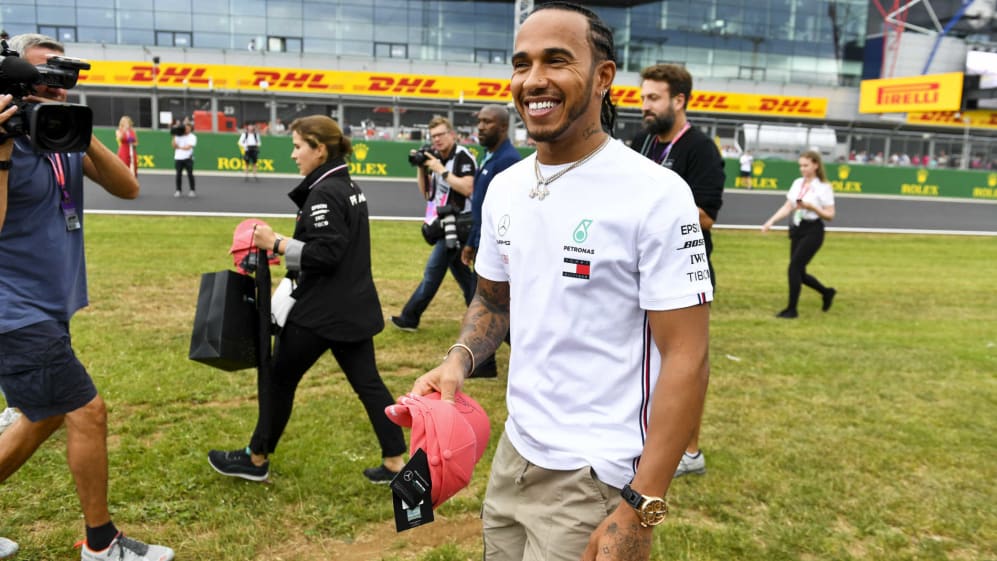 The Silverstone crowd will have plenty to cheer about this weekend, with three home drivers to support and hot on the heels of the recent news that F1 would remain at the legendary venue until at least 2024. And ahead of the action, those three drivers – two of whom will be making their F1 debut at Silverstone – were feeling the love for the circuit that hosted F1's first-ever race.
On the Wednesday before the Grand Prix, it was announced that Silverstone was guaranteed to host the British Grand Prix for the next five editions after this one – something that five-time British Grand Prix winner Lewis Hamilton admitted he was "really, really happy" about.
"It was a good surprise to hear that they re-signed," said Hamilton when asked about his reaction to hearing the news. "So, really, really happy. I think it's great for the fanbase that we have it here, and to see that continuously grow over the next years to come.
READ MORE: From 1950 to 2019, why Silverstone still means so much to Formula 1
"The British Grand Prix is the most special Grand Prix of the year," he added, "just the sheer magnitude of it and how many people come for the weekend, how many British flags you see around here – it really is a spectacular weekend.
"There's excitement, there's the adrenaline going, there's pressures. My whole family's coming this weekend, so it is that one weekend where it's probably the most special in a sense, because you've got your family and your closest support surrounding you. I've been very privileged over the years obviously to come here and have some spectacular races."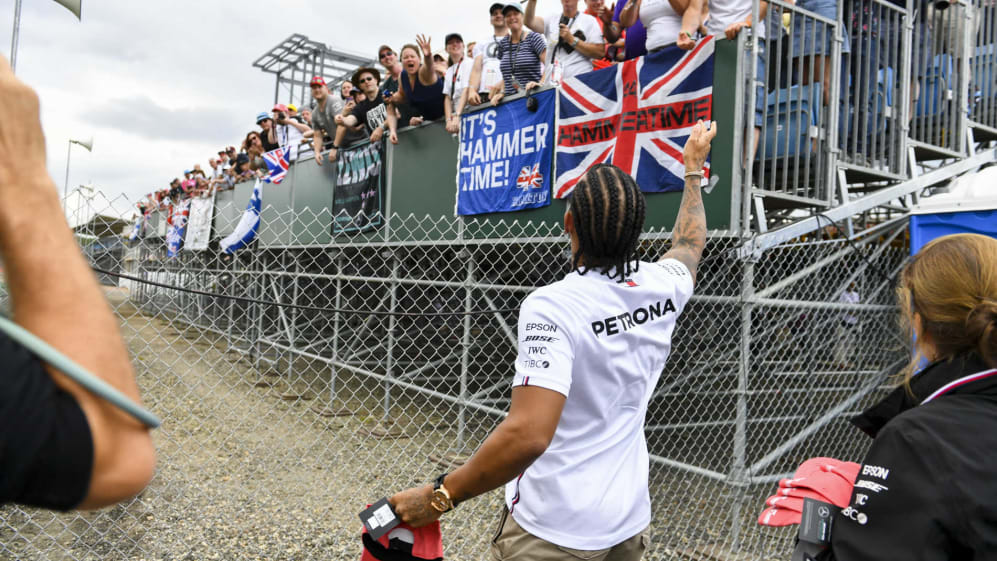 I've been very privileged over the years to come here and have some spectacular races
While Hamilton will start his 13th British Grand Prix this year, for McLaren's Lando Norris and Williams' George Russell it will be their F1 debuts at Silverstone – and Norris was in a reflective mood ahead of the race as he thought about how far he'd come since his first racing experience in Silverstone five years ago...
"I actually started in 2014 racing a Ginetta here, but on the National circuit, so it's stepped up quite a bit since then!" said Norris, who also began the weekend with the news that he would continue at McLaren alongside Carlos Sainz in 2020.
"It's going to be my first [F1] race this weekend [at Silverstone]. I've raced here in the past, and I love driving Silverstone, and it would have been a shame to ever see it go, especially if I only would have done this race this year, and not done it again. So glad to see it's still here and look forward to coming back every year."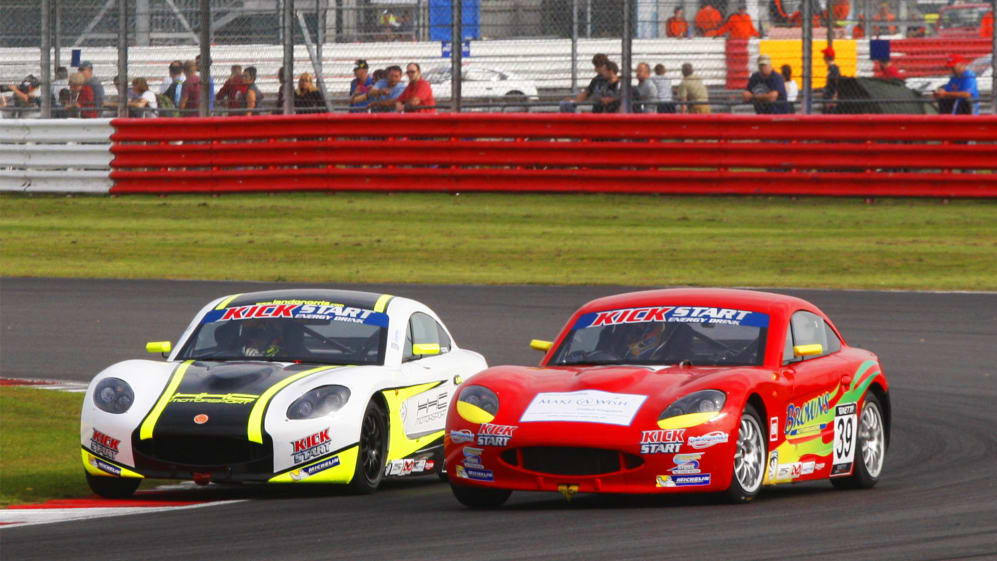 For Russell, meanwhile, there's a sense of poignancy about arriving at Silverstone with Williams in their current straits, given the success they've enjoyed previously around here – not least their maiden F1 win 40 years ago. But Russell restated that he felt honoured to represent Williams at his first-ever home Grand Prix – and excited to push one of the team's cars to the limits around the iconic track.
"It's just an amazing circuit to drive," he said. "There's something special about Silverstone when you come here.
"It really is an honour to race for Williams," he added. "We are almost getting the mickey taken out of us at the moment with our performance, but it's a longer term project for the team. You could have done a number of short term things to be good in the moment, but the team have bigger and greater things in mind.
READ MORE: Claire Williams calls George Russell 'F1 world champion material'
"But I'm very, very aware of everything the team has achieved… [and] very aware of the history. I've been around the museum a number of times and it still amazes me every time I go there."
Should Hamilton win at home this weekend, he'd claim a record sixth British Grand Prix victory – surpassing the record he currently shares with Alain Prost and Jim Clark – while a seventh pole position would see him surpass his hero Ayrton Senna for the most number of poles at a home race in F1 history. Now that really would be something for the crowd to cheer about...