'This is just the beginning' – Alonso warns there is 'more to come' from himself and Aston Martin after Bahrain podium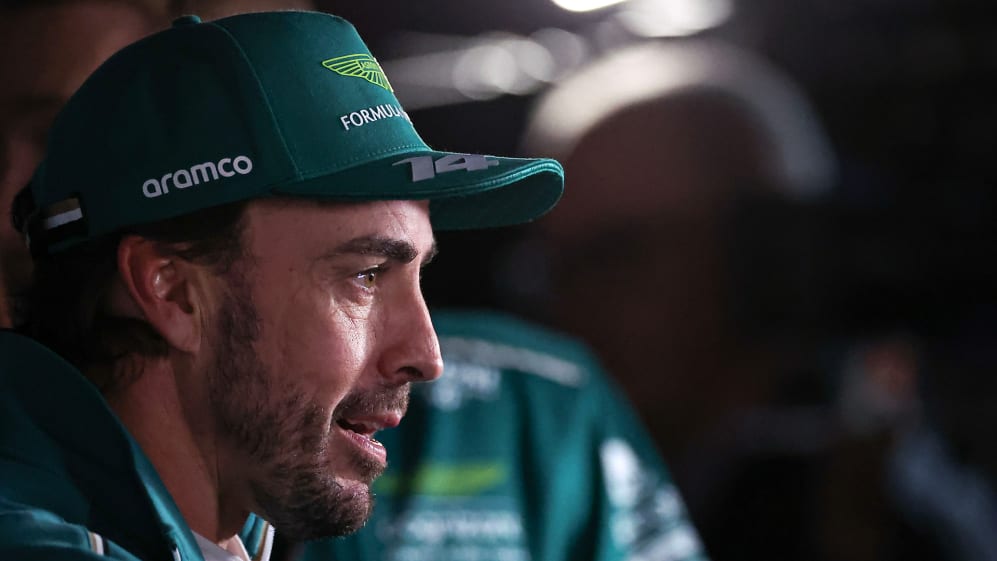 Fernando Alonso has made clear that he and Aston Martin are already looking to the future after kicking off their partnership with a sensational podium finish in Bahrain – the two-time world champion expressing "full faith" in his new team's development plan.
Alonso finished third to the Red Bull drivers in Sunday's season opener by completing bold overtakes on Mercedes rival Lewis Hamilton and the Ferrari of Carlos Sainz, and capitalising on Charles Leclerc's late retirement.
READ MORE: Alonso says Bahrain podium 'a perfect start' to Aston Martin project as he recounts breathtaking moves on Hamilton and Sainz
Despite most of Aston Martin's car being redesigned over the winter, Alonso is pushing for continuous improvements as the campaign develops – with driver and team aiming to become a title-contending force as soon as possible.
"There are a couple of areas that we have to improve, that I will not share, but I think the most important point is that the new Aston Martin is a new car, a new project – this is just the beginning," he said after race one.
"This is not the final car; this is just the starting car of this concept that we changed over the winter. I think some of the top teams just kept the philosophy that they had last year; Red Bull or Ferrari, they kept more or less the same shape, just fine tuned a few things and [perfected] that good baseline that they had.
"For us, it was much more difficult, we had to change 95% of the car, so I guess there is more to learn from the car and there is more to come on our side. [I have] full trust in our team, obviously – they know what they do, so let's hopefully improve soon."
STRATEGY UNPACKED: How Alonso and Aston Martin charged their way to the podium in Bahrain
Admitting that the AMR23 appears to be more potent in race-trim as things stand, Alonso pondered how much he could have reduced the almost 40-second gap to race winner Max Verstappen had it not been for a first-lap clash with team mate Lance Stroll and his various battles.
"I think on the tyres, it seems it is one strength of our car, some legacy from last year, because Aston Martin was very strong on Sundays last year as well," the Spaniard commented.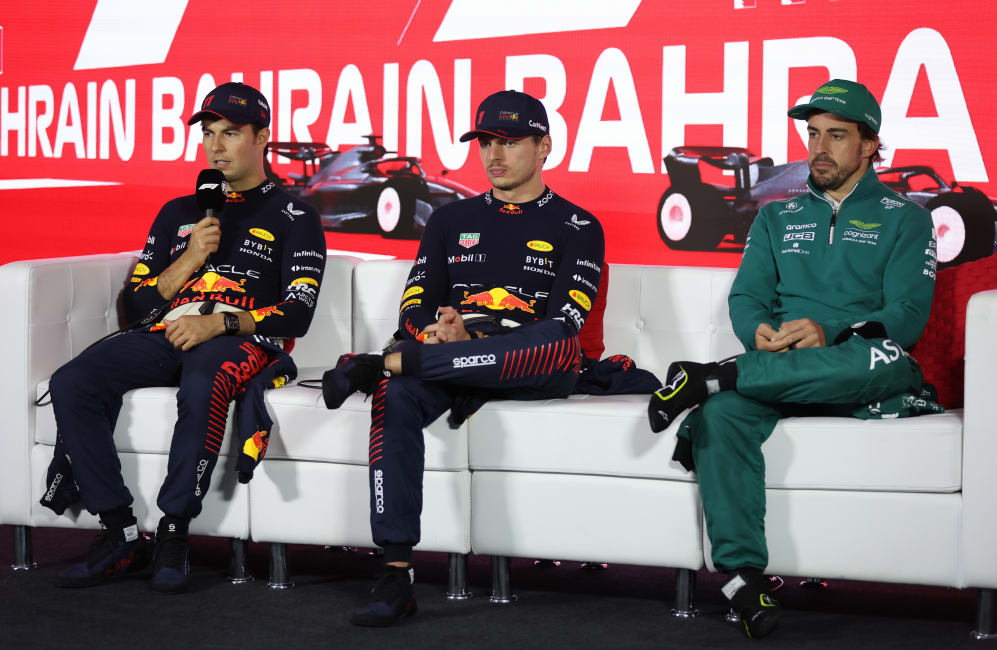 "Let's try to keep that on the car and just improve the Saturdays, which was maybe the weak point of last year for the team and [in qualifying here] we were not mega competitive, so let's work on that.
"On the race pace, obviously we lost time in the first stint, I just sat behind the Mercedes. In the middle stint I had to pass George [Russell] and Valtteri [Bottas], and then in final stint I had to pass Lewis and Carlos.
READ MORE: Stroll updates fans on extent of injuries in lengthy Instagram post
"All in all, I'm sure that you lose 10 or 15 seconds on all those battles, so if we are 40 seconds behind the leader, we could have been maybe 20 seconds or 30 seconds [behind], so not a real fight yet to Red Bull…"
Aston Martin sit second to Red Bull in the constructors' standings after the opening round, with Alonso's podium result backed up by Stroll's determined drive to P6 while nursing wrist and foot injuries sustained in a recent training crash.