Feature
Thursday's Hot Topic: Comebacks and farewells dominate ahead of season finale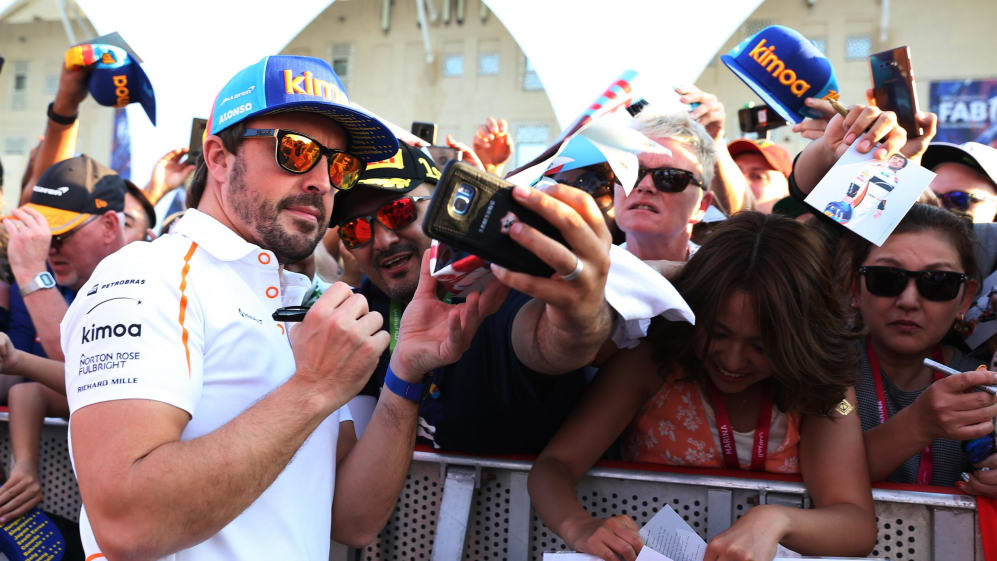 And so after 20 Grands Prix, the F1 paddock arrives at its last stop – Abu Dhabi – for the season finale. Both championships done and dusted but there's a few farewells and a couple of comebacks to mark before the drivers can put their feet up for a well-earned rest…
Farewell Fernando
After 18 seasons, two championships, 32 victories, 22 pole positions and 97 podiums, this weekend's Abu Dhabi Grand Prix will be Fernando Alonso's 311th and last – for now – start in F1.
The Spaniard was in good form in the Thursday press conference, admitting that the size of the occasion hadn't really hit home yet. "So far I think it's a normal weekend," he said. "I think on Sunday it's going to be different, when it gets a little bit more emotions. But right now, I landed 10 hours ago from Japan. I've been racing last weekend in Shanghai and I'm not probably into the mood yet of this final race. It feels OK right now. As I said, it's going to be special, emotional, and hopefully a good one."
McLaren are running a special livery in Alonso's honour, while the Spaniard has tweaked his helmet livery for this race, too. And there's a BBQ to send him off in the paddock on Saturday. When he leaves the circuit on Sunday night, what does he feel is his legacy? "I don't know really," he said. "I think I've been trying to do my best all the time here, fighting against anything or circumstance that may put some stress or put other people down. I was trying always to give my best and somehow working with the kids and the karting school, the museum, trying to do a lot of things with the fans and the young generation, trying to help them, if I can, with the knowledge I've had all these years and with facilities or something that I probably didn't have at my time and if they have the dreams and the talent, try to help them."
It's important to note that Alonso is not retiring, but rather not racing in F1 next year. His focus for 2019 is the Indy 500, a win there is the only thing that stands between him and becoming the second driver to achieve the Triple Crown (adding to his Monaco Grand Prix and Le Mans 24 Hours victories).
But can he really see himself coming back to F1 one day? "Right now it's difficult to think about coming back but the door is not closed," he said. "The first reason is I don't know how I will feel next year. I've been doing this for my whole life.
"Maybe next year, by April or May, I am desperate, on the sofa, so you know, maybe I find a way to somehow come back. But it's not the initial idea. It's more about myself. If I come back it's not for any particularly or the line or something that has to happen, it's more how I feel in the middle of next year."
Not for the first time, Alonso left us wanting more. And maybe, it won't be the last…
Back to where it all began for Kimi
Leaving gifts are also being prepared at Ferrari, with their most recent world champion Kimi Raikkonen calling time on his second stint with the Italian team – or having it called for him at any rate – to join Sauber, the squad that gave him his F1 debut in 2001.
The Finn has been super relaxed since the news broke and was in fine spirits as he joked with team mate Sebastian Vettel throughout Thursday's press conference. Unsurprisingly, he hasn't given much thought to what this weekend means, being his last with Ferrari.
"Obviously I had this leaving them once already so it's not a new thing," he said. "I'm not sad because I don't see why we need to be sad. We will stay as friends. We're going to see a lot of us anyhow in the paddock so not an awful lot changes. We'll both go for new things and I think it's exciting but we've had good times with the team, great people.
"We've had some difficult times, but that's part of business and I think that's how it should go: sometimes it needs to be a bit hard. No, obviously I won the championship with them, as a driver. We twice won the team (championship) so I'm very happy to be part of it because there's not many people who have done it. We will happily go different ways. We're not that far away from each other and we will keep doing what we do."
Raikkonen is on course for his best finish in the drivers' standings since 2012, when he finished third with Lotus, and is 14 points clear of Valtteri Bottas. The Finn, however, did point out there is a downside to holding onto that position.
"I don't think it's changing my world any way," he said. "If I end up third, I think we need to go wherever the prize giving is so it's a negative thing in the end, you know, more travelling but we'll see."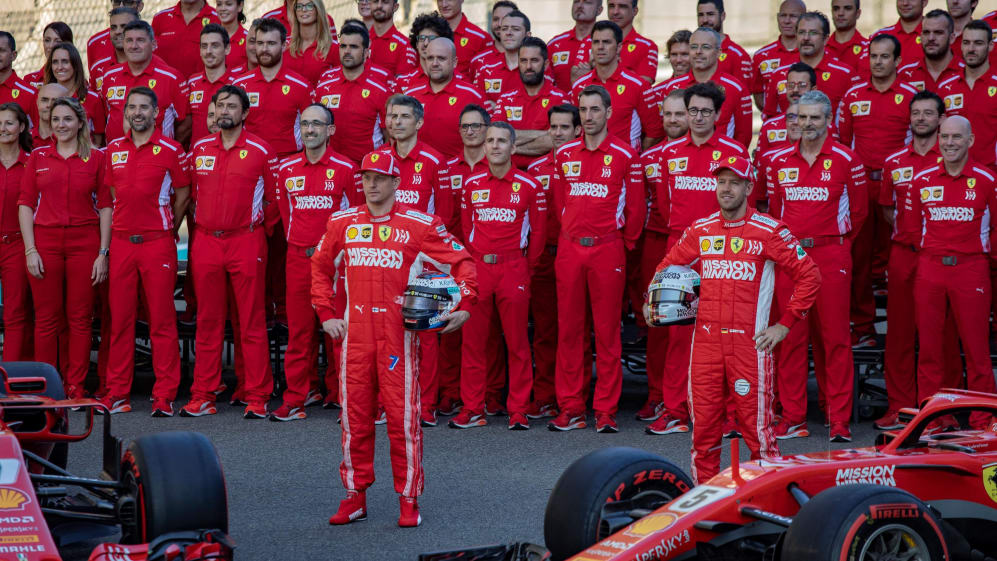 Pastures new for Stoffel
Alonso isn't the only McLaren driver waving goodbye to F1 at the end of the season. His team mate Stoffel Vandoorne is going electric after securing a Formula E drive with Mercedes affiliate HWA.
Vandoorne hasn't had the best time in F1, the Belgian getting his shot at McLaren at the same time that the iconic British team is going through the toughest chapter in their history.
But he has remained positive and while he has failed to show competitively against his more decorated team mate, there have been flashes of what he is capable of, such as his drive to eighth in Mexico.
And he has no hard feelings as he prepares for his 42nd – and potentially last – F1 Grand Prix.
"Obviously it's a special weekend," he said. "A bit of mixed feelings. But from my side, like I said in the previous race it's really trying to enjoy as much as possible. I've had a pretty good run lately in the last couple of races and I just want to continue that to finish off the season. I'm not really looking behind anymore let's say.
"Everything was probably right until I actually got to race for the team and then we probably had our two worst seasons of the history of McLaren so in that respect it's not been ideal but that unfortunately is something I couldn't change. So yeah, I'm not here to moan about that and complain about that. I'm just looking ahead now and will see what opportunities come up."
Will we see him back in F1? Right now, he says he's focused on Formula E, but he did drop in an interesting nugget of info in his media session – he's going to do some simulator work for Mercedes' F1 team…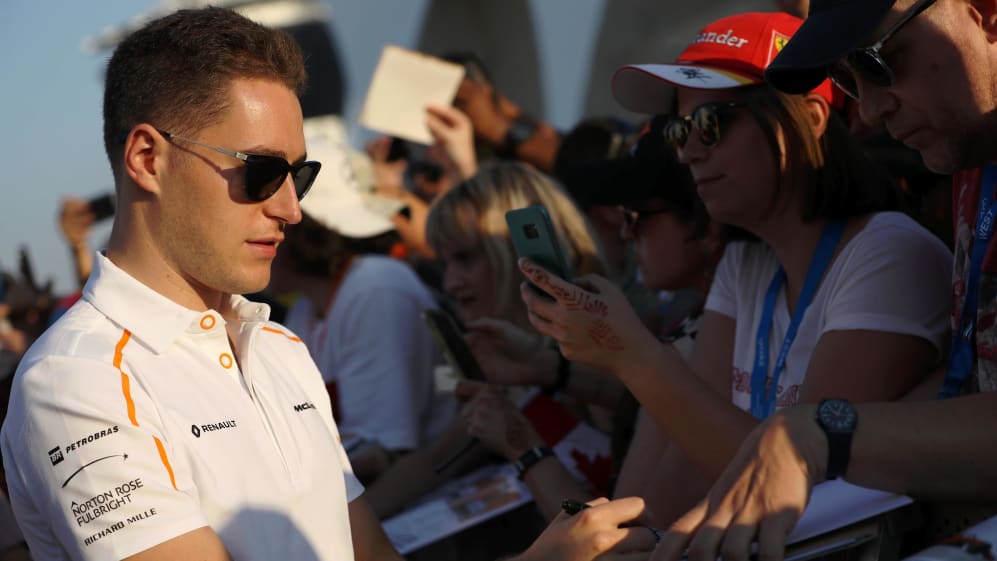 Enjoy Indycar, Marcus
Another driver bound for other racing machinery is Marcus Ericsson. The Swede, a veteran of five full seasons in F1 with Caterham and then Sauber, lost his seat to Kimi Raikkonen before subsequently signing an IndyCar deal with Schmidt Peterson Motorsports.
It's a bittersweet moment for Ericsson, given 2018 has yielded machinery capable of scoring points regularly and this will end up being his most competitive season with six points finishes.
"It's a bit strange but I haven't been thinking a lot about it," he admitted on Thursday. "It's been more normal preparation for the weekend.
"But I guess throughout the weekend it will feel a bit different, especially on race day - that will be a bit different feeling knowing it's the last race for me in this time at Formula 1 at least. It'll definitely be a bit of a different weekend for it."
Is this goodbye for ever? "Yeah it might very well be the last race ever for me in F1 but I don't want to close that door because you never know what happens in the future. I go to America fully committed to do well there and I see myself staying there for quite some time, but that said you never know what happens in a couple of years. I say it as the closing of this chapter for now and we see in the future what happens."
Ericsson was announced as Sauber's reserve for next season but it remains unclear how much involvement he will have with the team given he is committed to a full season Stateside.
"We need to still sit down after the season and discuss that as I made it very clear that I want to focus 100% on a racing programme for 2019 and when I had this IndyCar option I wanted to go all in on that. I don't see myself coming to that many races, but let's see what happens after the season when we discuss it. But like you say if I'm over in America, living there, racing there, I don't see myself coming to every other weekend to an F1 race."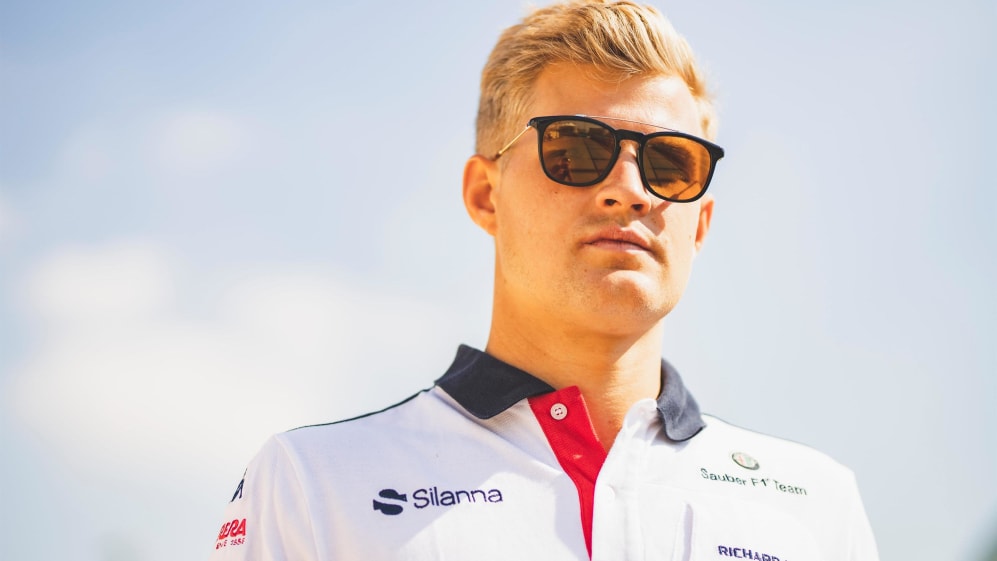 Welcome back, Robert
And while F1 is losing a trio, it gains a former star in the shape of Robert Kubica, once heralded as a future world champion before sustaining severe injuries in a rallying accident.
There was widespread disappointment when Kubica missed out on the Williams seat to Sergey Sirotkin last year, but he was not to be denied 12 months later.
"Last year we probably were quite close but it didn't work out," he said, "Many people see it as a kind of loss from my side but I don't see it like that, I see it as a very useful year for myself, with having the opportunity to work with the team and the opportunity to drive the car.
"Everyone remembers me from the old days but when I joined last year at the team and when I came here for the test it was only the second time I had driven a new generation of F1 cars."
He'll partner rookie and Mercedes junior George Russell next season, with the Pole getting some time in the car in Friday's FP1 session at Yas Marina and then a full day next week in the end-of-season Pirelli tyre test.
Does he still have what it takes to drive and race at the highest level? Finally, he will get the chance to find out for himself and everyone else who has backed his phenomenal comeback.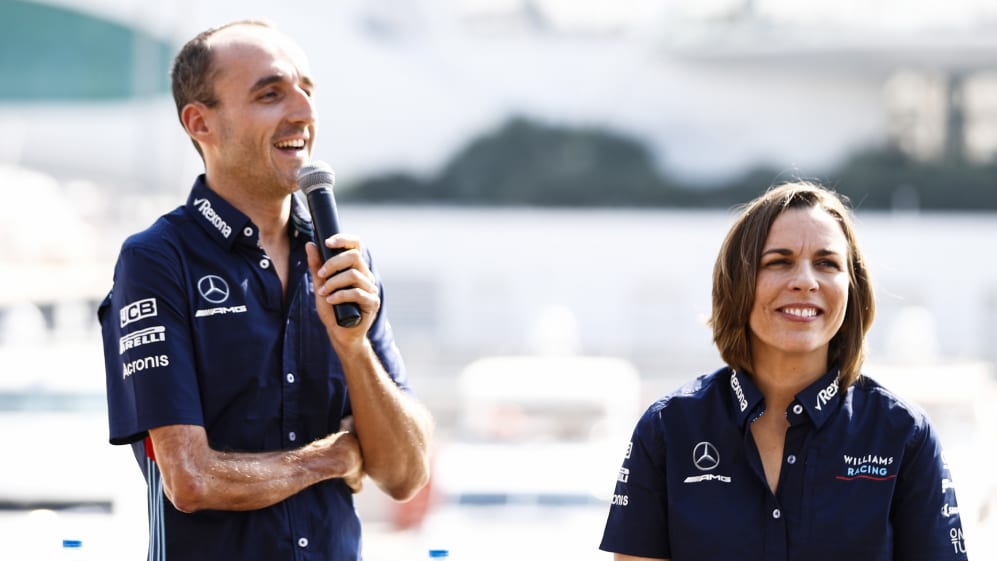 So expect this year's season finale to be emotionally wrought, as the drivers mentioned above – as well as the likes of Daniel Ricciardo, Carlos Sainz, Charles Leclerc and Pierre Gasly – get set to enter exciting new chapters of their respective careers. Our advice? Make sure you've got a box of tissues next to you for Sunday's race…