Feature
Thursday's Hot Topic: Paddock still buzzing after Raikkonen's Austin win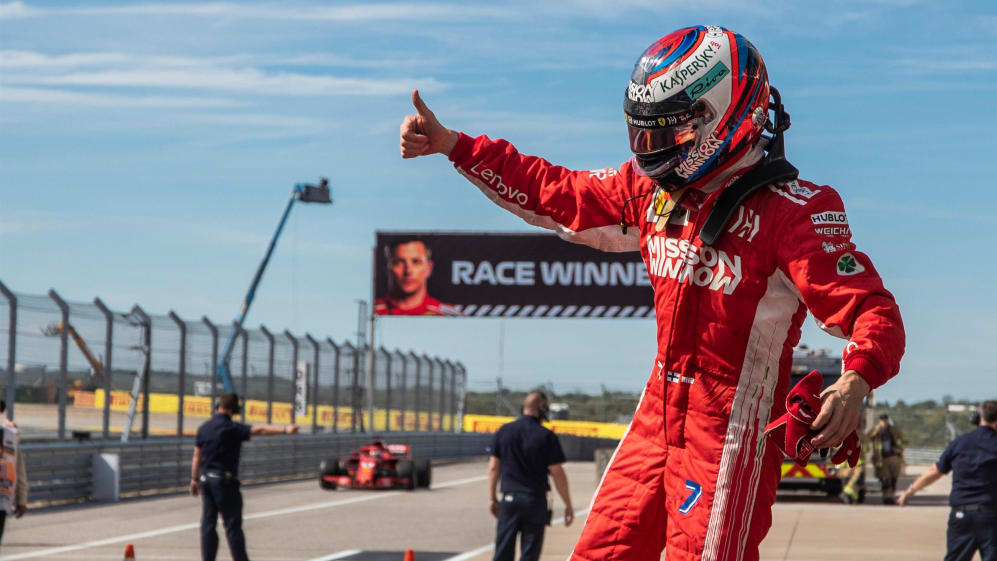 Two thousand and forty four days – that's how long Kimi Raikkonen had to wait between F1 victories. And his triumph in Austin last weekend created a feel-good factor that was still bubbling when the teams arrived in the paddock for this weekend's Mexican Grand Prix…
Without doubt, this has been Raikkonen's best and most consistent season since he returned to Ferrari in 2014. However, up until Austin, he hadn't quite managed to hook it all up and take a race victory. Even when he took the lead at the start at the Circuit of The Americas, holding on to clinch victory was far from certain.
But this time, the stars aligned. He showed the pace when required, managed his tyres brilliantly and the team made the right strategy calls. Victory proved he still has the speed and racecraft to challenge for the top honours, even if Ferrari have opted not to keep him in favour of recruiting protégé Charles Leclerc.
The Iceman is one of those drivers who doesn't worry about what people think of him. He doesn't feel the need to say things that people want to hear – he just says it like it is. He's a calm and measured character – even in victory last weekend, there were no big gestures in celebration or long answers to the media.
And yet his triumph was a popular one. His Ferrari team were ecstatic, there were heartfelt congratulations from his rival drivers and teams and there was delight around the world from his legion of fans, with his antics – as he overtook Mika Hakkinen as the Finn with the most F1 wins – making headline news back in his home country.
"It was a mega happening here in Finland," Turun Sanomat's F1 correspondent Heikki Kulta, who has followed the whole of Raikkonen's career, told Formula1.com. "The winter is coming, it's getting cold, but that kind of unexpected success keeps us Finns warm!
"It was number one news immediately, although it was midnight our time while the Finnish anthem was played on TV and people could see how happy Kimi was. There has not been a single negative thing about it among the media channels and it has been everywhere the whole week ever since.
"I would say 99 per cent of Finns deep inside hoped it would happen at least one more time, as Kimi had not won for five and a half years. Kimi's win came at the proper time, giving some positive feeling to Finland to live through the negative times that started on Monday with so many strikes against the government decisions."
For Raikkonen, he was pleased there had been such a good reaction to his victory, but true to form, he admitted he hadn't taken too much notice. "I haven't really looked that much on the news," he said. "I'm happy if people are happy.
"The main thing is that I feel good in what I'm doing. I don't think we always have the biggest support from Finland. So, I don't know, when we get it, we'll take it. I don't read too much stuff on the net, so I'm more than happy and will take all the good wishes on board."
When asked what his wife and two kids' reaction was to the victory, Raikkonen said: "They've been asking for a while, [they are] more interested in the Pirelli cap [worn by the winner] than probably the win itself. I have a lovely wife and kids, and I'm sure they're happy.
"The kids – they probably fall asleep during the race but the wife probably looked at it. I'm more than happy for all of us. My son said for the previous race that he wants a new Pirelli tyre from qualifying [given to the pole-sitter] because he wants to play with it. Again, I'm sure they're happy and I'm happy to help them, more than happy. We'll have a nice talk when we get home."
In his early career, Raikkonen was renowned for having a good time away from the track. In his book – The Unknown Kimi Raikkonen – there's a tale of 16 consecutive days of 'fun', between Grands Prix. Post-Austin, there was still a party to mark the occasion, but it seems the after-effects are very different nowadays for the 39-year-old.
"We had a small party," he said, when asked by Formula1.com to describe the 24 hours after his victory. "It takes a long time to recover these days, so that part is definitely not the nice part – but the first part is always fun. Not really much, just a few friends and that's about it."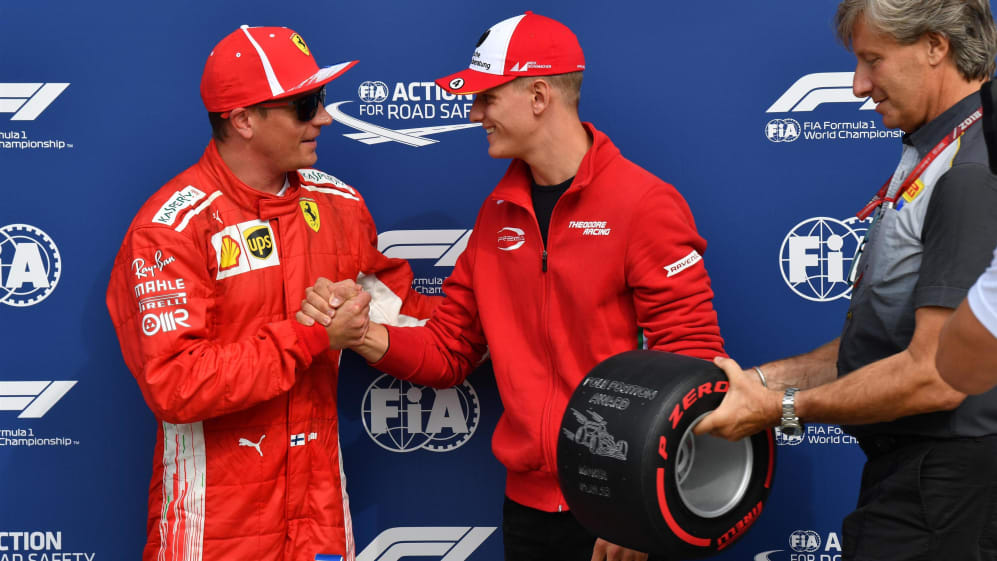 Raikkonen took centre stage in Thursday's FIA press conference, flanked by drivers considerably younger than him. The Finn, who will head to Sauber next year, was asked if age – and thus experience – was helping him despite being the oldest driver on the grid.
"I don't know if it's helping or harming but it seems to be working still okay," he replied. "I guess a certain amount of experience helps, that's for sure. But I think in this sport it's not probably that necessary to have a massive amount, because you can do a lot of things on simulators."
Sauber's package has got better and better this year, and with the 2007 world champion on board, the Swiss team can hope for regular points, and maybe even the odd podium if circumstances allow.
But another victory for Raikkonen seems unlikely. That said, there are still three races to go this season and the Finn is riding the crest of a wave, while Ferrari team mate Sebastian Vettel is struggling.
Unsurprisingly, however, the Finn avoided making any bold predictions ahead of the season's final Grands Prix.
"We'll do our maximum and hopefully we'll be up there fighting for victory," he said. It won't be easy, but perhaps this fairytale isn't over just yet…