Feature
Thursday's Hot Topic: Can Verstappen secure a Mexican triple?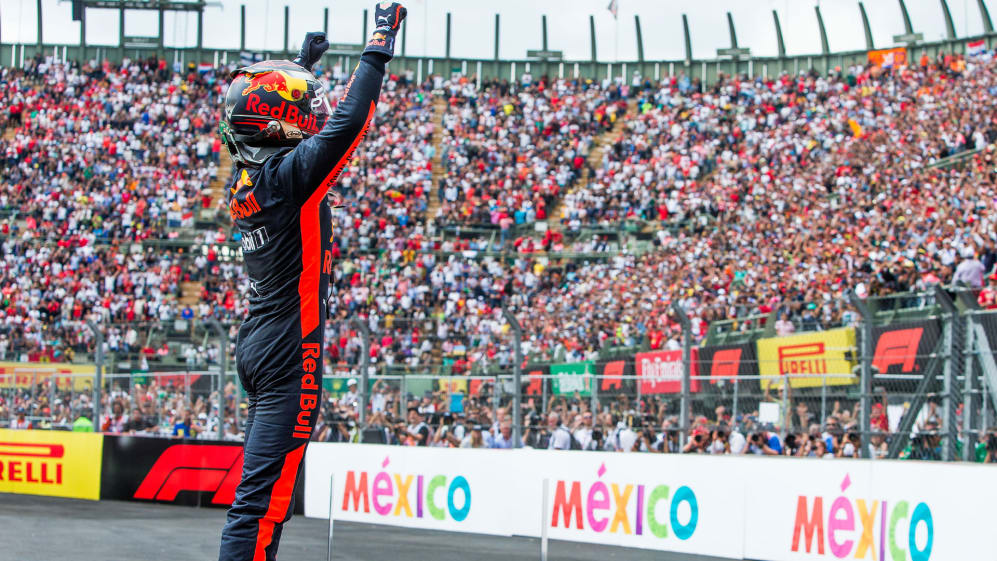 Max Verstappen has made Mexico's Autodromo Hermanos Rodriguez his backyard of late, clinching victory in each of the last two years as his Red Bull excelled in the high altitude conditions. But are he and Red Bull in the shape to make it a hat-trick?
The Mexican Grand Prix presents an unusual challenge for the teams, with its 4.304km circuit some 2,285m above sea level. At this altitude, the air is considerably thinner, which in turn reduces air pressures and encourages teams to pile on the downforce. This is why, in the past, Red Bull have excelled here as it plays to their strengths.
In the last two years, while the Renault engine hasn't been the strongest, it has performed well in these conditions, where there's less oxygen going into the power unit, which, in turn, puts greater stress on the units as well as presenting challenges with cooling.
READ MORE: Why it's the air that poses the biggest challenge in Mexico
Red Bull's RB15 has plenty of downforce and good mechanical grip – another of the team's traditional traits – but their development curve has not been as strong as this time last year, which means they arrive in Mexico off the back of Ferrari and Mercedes. Throw in the "insane" speed advantage Ferrari have with their power unit – Verstappen's word of choice – and it's no wonder Verstappen is cautious about his hopes of a third win in 2019.
"The car has always had good mechanical grip and actually, being very positive, I think the Renault engine was always quite decent here," said Verstappen, whose Red Bull this year runs Honda power. "This year, from the Honda side, we don't know how competitive it is going to be.
"This year will be a bit more difficult because I think in comparison to Mercedes and Ferrari we are not maybe that far ahead with the car. We brought updates, others did too and we didn't make the performance step like we did last year compared to them.
READ MORE: Albon brushes off Red Bull 'favourites' tag in Mexico
"Ferrari is just super quick on the straights, so it's hard to gain that time back in the corners, especially in qualifying. In the race, they don't have that amount of power difference. Still there is a difference but not that big, so maybe in the race, we'll have a few more chances.
"Also we need to see how the tyres are going to behave as last year there were big issues with the graining so you couldn't really push flat out throughout the whole race. This year, the tyres are a bit harder, so hopefully that will help."
We'll see how we manage around the 'cornery' sections, because some of these type of corners have been our weakness
Ferrari are favourites in Mexico, with Mercedes set for third-best
The general consensus in Mexico City is that Ferrari are overwhelming favourites for this weekend, courtesy of their power unit advantage and the gains they have made with their aerodynamic package. Sebastian Vettel, though, is not so sure.
"I don't know," he said. "Obviously people look at the track and they look at the straight line but I think that, yeah, we have obviously been strong on the straight lines in recent races but there are a couple of corners plus here it's not one of the tracks where efficiency matters so much.
"We do have quite an efficient car but maybe we can't use that to our advantage, so we'll see how we manage around the 'cornery' sections, because some of these type of corners have been our weakness, so we'll see."
READ MORE: Pole-less run not likely to change in Mexico, says title-chasing Hamilton
With Red Bull expected to offer the greatest threat, what of Mercedes – the constructors' champions? Well, the Silver Arrows concede it's going to be challenging.
"We're going to go into this weekend knowing that Ferrari are massively quick, usually on the straights, and obviously straights are a powerful element of this circuit, so I don't know when we'll be getting another pole – unless it rains, which can change everything," said Hamilton, who needs to finish 14 points clear of team mate Valtteri Bottas to clinch the 2019 title.
"But as you've seen in previous races it's not necessarily all about qualifying nowadays. It's about making sure you've got the car ready for the race, so we'll still give it everything. This is a race that bodes well for the Red Bulls and the Ferraris in the past, but we've made a lot of improvements in our understanding of the car and how we use it, so maybe this weekend we'll a better chance than we have in the past."
READ MORE: Leclerc vows to be 'more careful' during Mexico start after Japan collision
Talking of the weather, the forecast could come to Mercedes' rescue. Rain is a threat all day on Friday, with the wet stuff intensifying heading into second practice. Qualifying, as it stands, should escape the rain, but there is a threat from an hour before the race throughout to the late afternoon.
Rain is unlikely to bother Verstappen, though, given he triumphed in the wet German Grand Prix earlier this year. Maybe this is Red Bull's time to shine once more…