Feature
Thursday's Hot Topic: More surprises in store at Silverstone?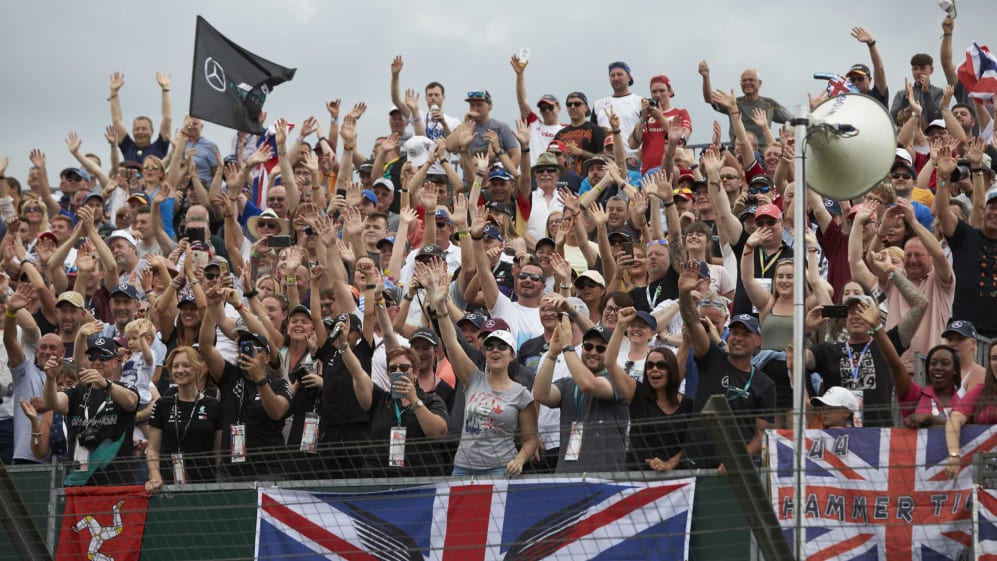 We were treated to an absolute cracker of a race in Austria, Red Bull's Max Verstappen delivering a killer fightback to clinch a stunning victory and give Honda their first victory since 2006. So unsurprisingly the talk in the Silverstone paddock on Thursday was whether we would see a repeat.
Up until Austria, Mercedes were unbeaten, with Ferrari's challenge floundering and Red Bull lacking the speed to contend. But the Red Bull Ring's unique characteristics combined with a heatwave sweeping across Europe created the conditions for a stunning race.
The general feeling at Silverstone is that Mercedes will once again be the team to beat. Ferrari's Charles Leclerc said "it's more a Mercedes track than a Ferrari track but we will make sure we do everything to make sure it becomes a Ferrari track – but that will be difficult."
READ MORE: Leclerc planning to 'adjust aggression' after Verstappen incident ruling
Our data backs up that feeling but suggests that Ferrari will be reasonably close, opening up the opportunity for an intriguing battle. There are, however, a few things that could shake things up.
The first is the new track surface, which was put down ahead of this year's Grand Prix. The jet black asphalt makes for a pristine look, like a freshly iced cake, and shares similarities with the asphalt at the Spanish Grand Prix at the Circuit de Barcelona-Catalunya, which was put down in patches at Paul Ricard. What was it like in France? "It was much more slippy," said Lando Norris. "Not as grippy as the older bits. So it depends, we'll find out tomorrow."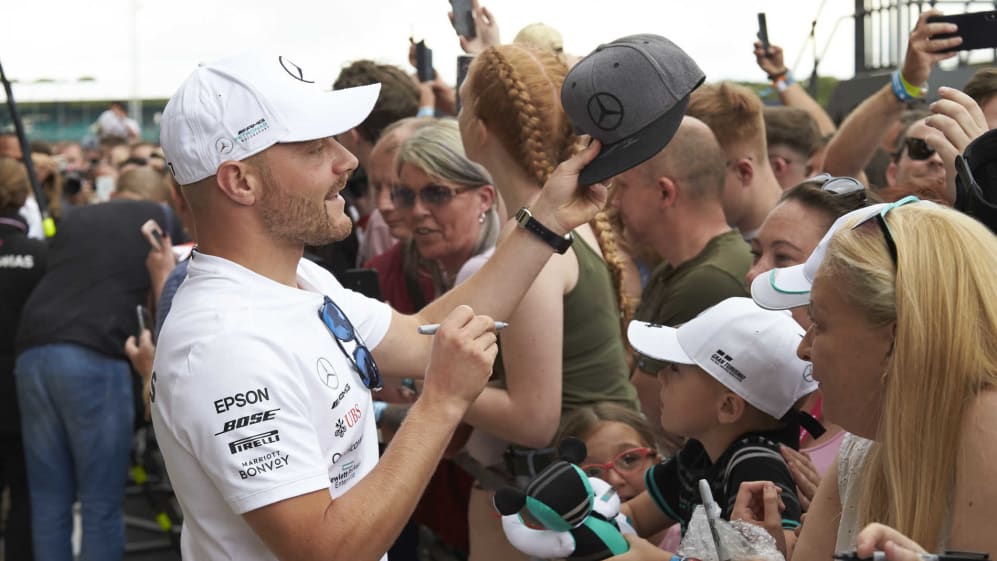 Hopefully it will be less bumpy than last year, because I got a pretty good eyeball massage the whole weekend
In contrast, Valtteri Bottas expects it to be "pretty high grip", referencing conditions in Spain where the Silver Arrows were off the pace in testing but excelled when they returned to race in May. He added: "It was done by the same company that did Barcelona's resurfacing a couple of years back and that was pretty grippy. Hopefully it will be less bumpy than last year, because I got a pretty good eyeball massage the whole weekend. We'll see as we go on Friday."
Understanding the new surface will be high on the agenda in Friday practice with teams keen to narrow down the ideal set-up for qualifying and the race, including noting down how the tyres will respond. Several of the drivers headed out for a peek of the track on Thursday, whizzing round on motorised scooters as opposed to the usual track walk to save time.
Traditionally, the Northamptonshire circuit – set on an airfield, leaving the circuit exposed to the elements – is well known for the strain it puts on the tyres and as a result, Pirelli have brought the hardest compounds in their range to the venue. That high wear rate, coupled with a new track surface, could make the race strategy pretty interesting.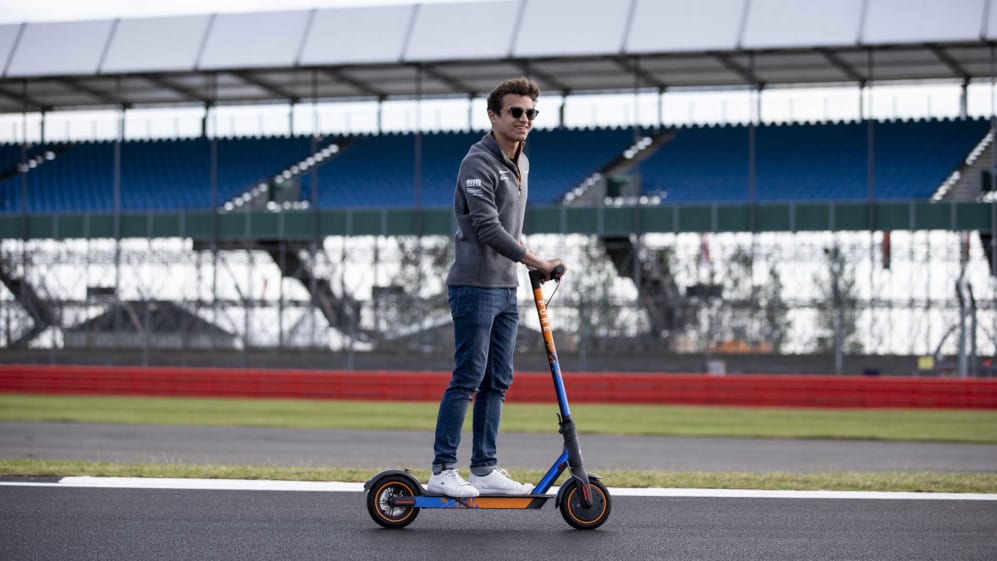 There have also been a few tweaks to the track, with the gravel and grass being brought closer to the edge of the track, rather than run-off, and that should help drivers respect track limits – or punish them if they don't.
And then there is the weather. It's around 10C cooler than it was in Austria, but still warm by British Grand Prix standards. Cooling is not likely to be as much of a pain for Mercedes as it was at Spielberg, but they've been working hard to cure that for the next hot race, with Bottas saying: "I was happy to hear that for the next hot race, we're going to have an update and improvement for our cooling efficiency."
READ MORE: 'There's something special about Silverstone' – British trio excited for home race
Friday and Sunday are set to be sunny but there's a chance of rain, too, on Saturday. Currently, it is set to hit after qualifying is done and dusted. While that might seem disappointing, the rain – depending on the intensity, will likely wash away all the rubber teams have spent Friday and Saturday putting down, making it a green track for the race.
So while Mercedes may be considered favourites, particularly as Lewis Hamilton has been so successful here in the past with five victories, this weekend is by no means a foregone conclusion. Sure, the legions of British fans will be hopeful of a Hamilton victory – and Sunday looks set to be a sell-out – but they won't be disappointed if it turns out to be another thriller.