Feature
TRENDING TOPICS: Vettel's future and 5 more talking points ahead of the Hungarian GP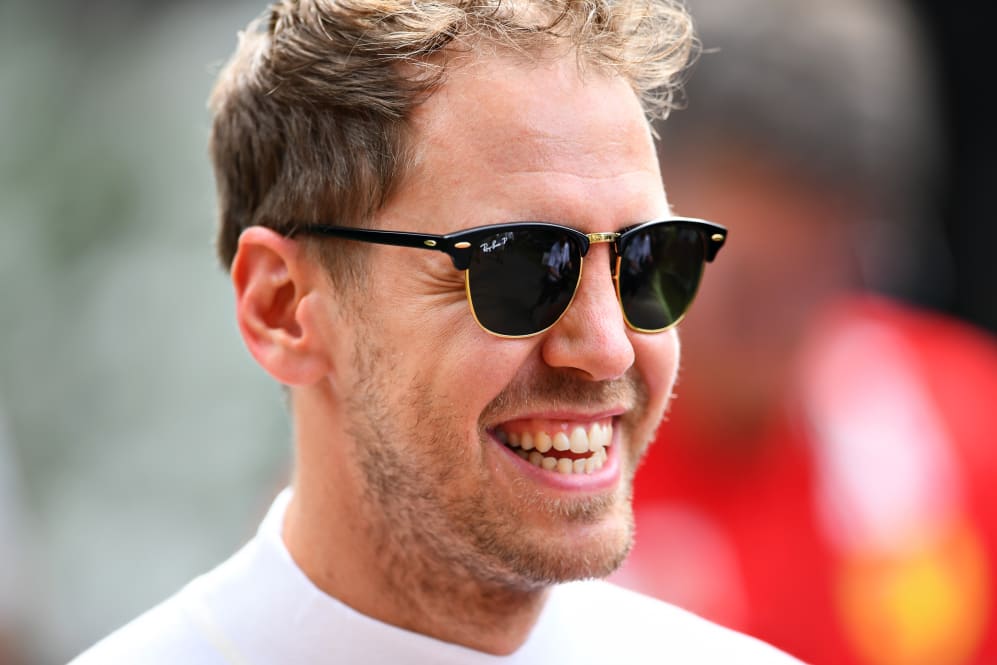 Now we're back racing, we don't want to stop. So it's a good thing there's a third consecutive race this weekend as the F1 paddock heads to Budapest for the Hungarian Grand Prix.
The first two rounds have left us with plenty to talk about, so here are the topics we think will be making headlines during the coming four days at the Hungaroring.
1. Renault's protest of Racing Point
It was the big story of Sunday night in Austria, when Renault formally lodged a protest against the legality of this year's Racing Point. The protest itself centres around the front and rear brake ducts, with Renault questioning whether these parts – which teams have to design themselves or, if outsourced, have the exclusive use of the design in F1 – are Racing Point's own work.
TECH TUESDAY: Under the skin of Renault's protest of Racing Point's RP20
This year's RP20 is strikingly similar to the Mercedes W10 of last year and the stewards felt Renault had grounds for appeal, so we're now in the stage of waiting for the FIA Technical Department to carry out an assessment before feeding back their findings. Once that happens, there will be another meeting of the stewards, who will decide if the car is legal or not.
Racing Point called the protest "misconceived and poorly informed" on Monday, so even if there's no progress from the stewards, a war of words has already started.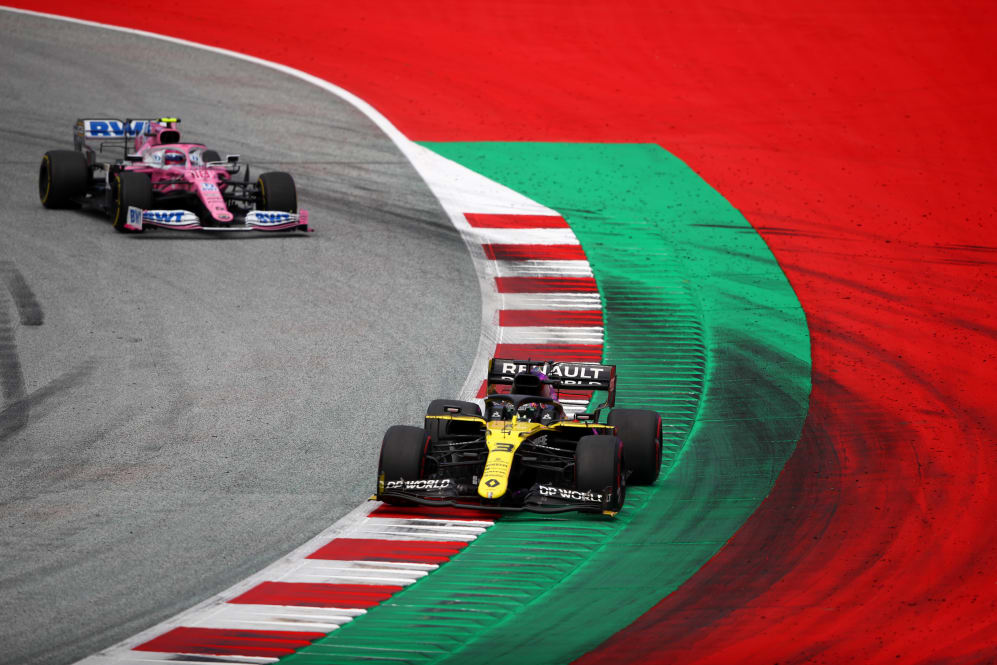 2. Racing Point's pace
Regardless of whether there's a decision about the RP20's brake ducts, the performance of Racing Point is definitely going to be getting plenty of attention in Hungary. Red Bull Team Principal Christian Horner believes every team needs to be worried by Racing Point's pace after Sergio Perez had a spell as the fastest car on track in the Styrian Grand Prix.
Racing Point scored double points in the last race but a return of 22 points from the opening two rounds probably isn't a fair reflection of the car's potential. With stronger results, any complaints from rival teams will only grow louder.
3. Basically, anything about Ferrari
Charles Leclerc's second place in the season-opener in Austria was a bit of a dream for Ferrari, but by the same token that made the second round an absolute nightmare. The team did so well to fast-track upgrades in order to test some of them at the Red Bull Ring – allowing a back-to-back comparison with the car's handling and performance the week before – but then both cars only made it to Turn 3 before colliding.
READ MORE: 'We can't hide behind the collision' says Binotto after 'worst conclusion to a very bad weekend'
It was a painful moment for Ferrari that saw them lose not only the chance to score points but also learn about their car's potential. So in Hungary, there will be focus on whether the SF1000 is any more competitive than it was at the first race, and also on how the drivers react after Leclerc took full responsibility for hitting Sebastian Vettel. They didn't face the media as normal on Sunday evening, so Thursday will be the first time they speak in-depth about the incident.
4. Red Bull's potential (again)
This might look like a bit of a familiar entry, but Red Bull are the closest challengers to Mercedes right now, and circuit characteristics could play a big part in just how close they are this weekend. Mercedes clearly had the upper hand in the second race at the Red Bull Ring, but the Hungaroring has suited Red Bull in the past, and Max Verstappen was even on pole here last year.
There's less emphasis on power unit performance – where Mercedes hold an advantage over Honda – in Hungary due to the lack of long straights. And if they are going to take the fight to Mercedes this season and have a chance of ending their dominant run of championships, Red Bull will need to get the better of the Silver Arrows at tracks like this.
READ MORE: Mercedes' Wolff expecting big threat from Red Bull in Hungary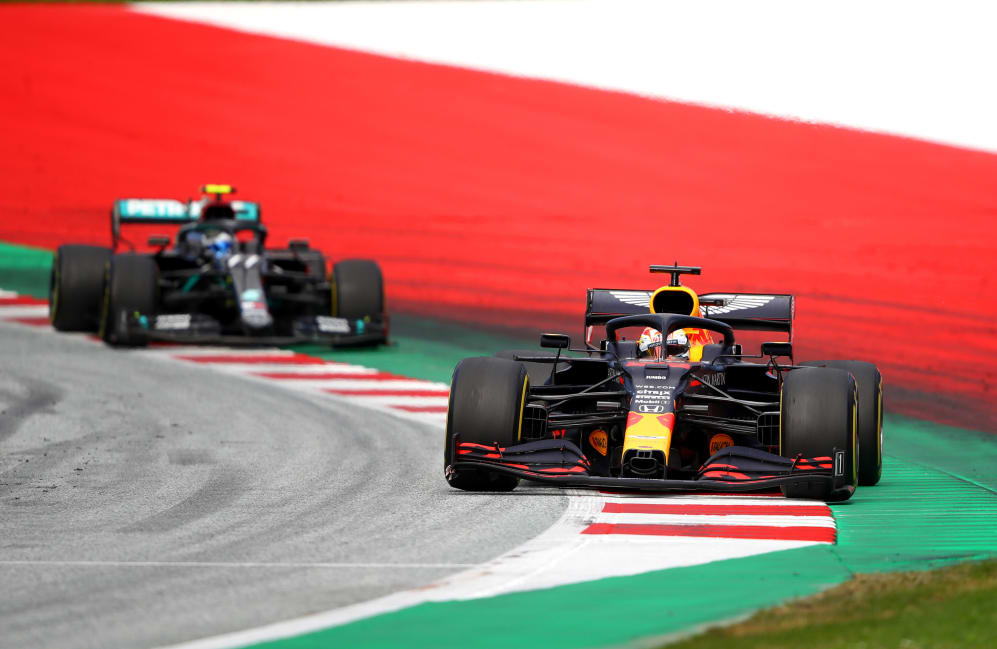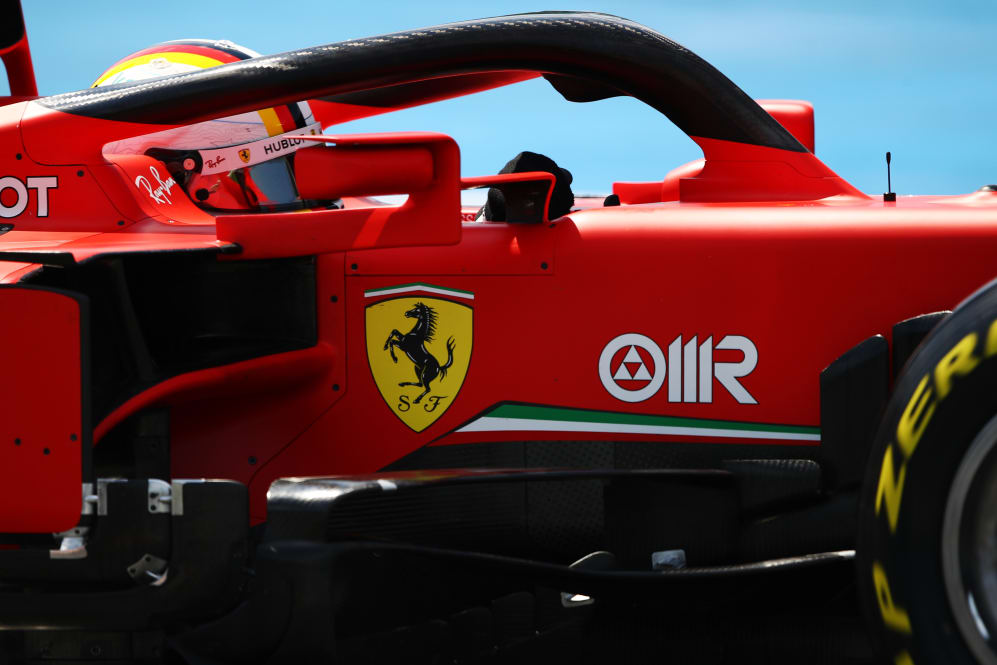 6. Penalty decisions
Perhaps this was lost a little bit among all the drama at Ferrari and that final lap from Lando Norris, but the battle between Lance Stroll and Daniel Ricciardo saw an investigation for a last-lap move. Stroll tried to pass down the inside into Turn 3, and Ricciardo ended up being forced wide off the track. The Racing Point also didn't make the corner, but emerged ahead, with Norris taking advantage to pass Ricciardo at the same time before getting Stroll a lap later.
Ricciardo believes Stroll should have been penalised for not completing the move on track, but the stewards opted against handing out any punishment, so expect the drivers to be giving their opinions about what should and shouldn't be allowed.