Feature
Thursday's Hot Topic: What next in F1's most exciting driver market?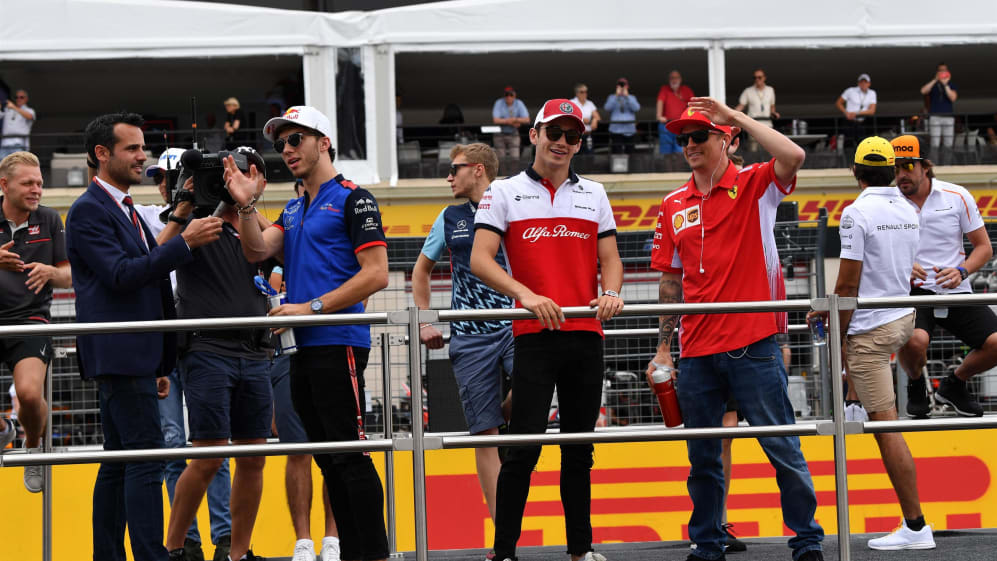 We're in the midst of one of the most dramatic driver markets in F1 history, with Ferrari playing a part in the latest twist with Kimi Raikkonen leaving Ferrari for Sauber, and the Italian team's protege Charles Leclerc earning promotion. Even Daniel Ricciardo was surprised by that turn of events – and that says something considering the earthquake he created with his move to Renault for 2019...
Talk of the impact Raikkonen and Leclerc's respective deals will have on the driver market was the talk of the paddock under the lights in Singapore's spectacular Marina Bay on Thursday evening, as the world of F1 reconvened for the opening race of the closing flyaway leg. It was also the first time two protagonists in the latest act faced the media.
Raikkonen was typically cagey. When asked why he opted to join Sauber, the team he made his F1 debut with in 2001, the Finn replied: "Why not?" When pushed, he didn't elaborate much further. But beyond what he says publicly, Raikkonen – who will be 40 by the time his two-year deal with Sauber expires – still has the racing bug. And that has been a surprise to many.
"I suspected Ferrari would make the change they've made, but I thought if Kimi left, he was leaving and riding dirt bikes and spending time with his kids," said Ricciardo. "I'm surprised he's committed to a two-year deal as well. Obviously his body language doesn't always show that he enjoys the sport, but I guess he likes it more than we think he does."
But by signing for Sauber, rather than retiring, Raikkonen's scene-stealing move has repercussions for others on the grid.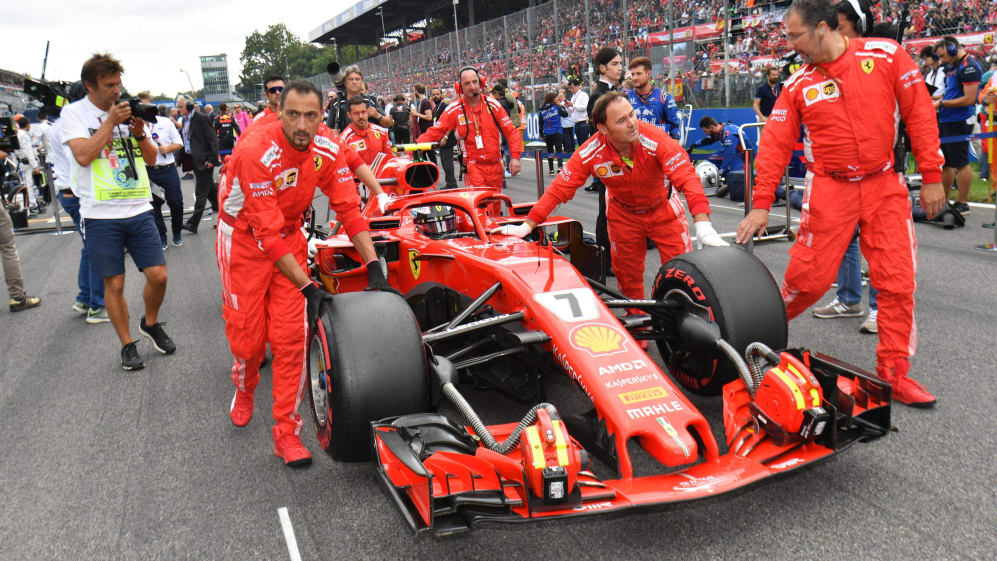 What next for Vandoorne?
One driver who hopes he still has a part to play is Stoffel Vandoorne, who was told by McLaren that he was no longer required after two difficult seasons with the iconic British team. There had been suggestions Sauber was an option, but Raikkonen's arrival has severely dented his chances, even if the other seat is yet to be finalised.
For that, Ferrari reserve Antonio Giovinazzi and Marcus Ericsson - now in his fourth season with Sauber - are just two of the names linked with becoming Raikkonen's team mate. Unsurprisingly, the team are staying tight-lipped about their plans. But what of Vandoorne's next move?
"The driver market has been strange for a couple of weeks know and things are moving," said Vandoorne. "Seats are closing down almost every day. The chances to be on the F1 grid next year are very slim, but until everything is fixed I guess you've got to keep talking, keep trying, and give everything for it."
Seats at Force India, Haas, Sauber, Williams and Toro Rosso remain, but not many of those are realistic destinations for the Belgian. McLaren Racing CEO Zak Brown said Vandoorne would be an ideal signing for Toro Rosso, a comment Vandoorne admitted was a "bit strange" considering the circumstances.
The former GP2 champion knows the chance of a race seat is now looking bleak, which might be why he admits a reserve role would be an option – something many would never consider having had a race seat previously.
"I think yes [a reserve/test driver role in F1 is appealing], in a way to be involved with a Formula 1 team would be good but I think the focus at the moment is to find a race seat, whether that will be in Formula 1 or out of Formula 1 I don't know yet," he said. "But to have a main programme, let's say, and if there was no opportunity as a race driver, then yeah I think it would be good to stay involved in some way with a Formula 1 team."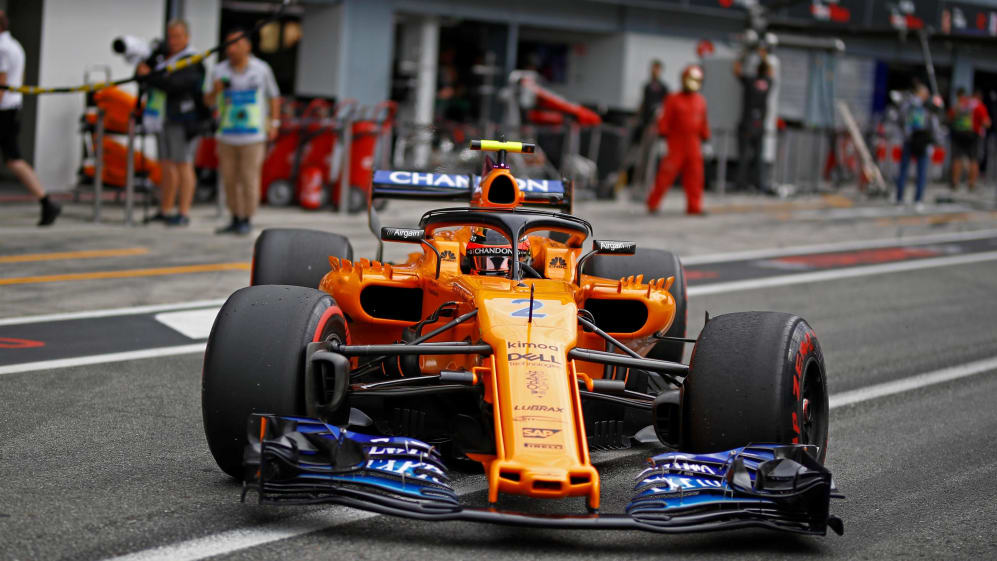 Ocon facing a dilemma...
Vandoorne is in a similar situation to Esteban Ocon, though there is a dramatic difference in their relative performances. Ocon has been driving brilliantly this season, his third place on the grid in Belgium a particular highlight, with several drivers, including Sebastian Vettel and Lewis Hamilton, singing his praises. Vandoorne, in contrast, has been disappointing.
At one point, Ocon had a strong option at Renault, with McLaren a real possibility too, but then Ricciardo delivered a plot twist by joining the former and that meant Carlos Sainz was available. It wasn't long before he was snapped up by McLaren.
With Lance Stroll expected to join his father's team Force India, and Sergio Perez believed to be staying put there, Ocon had suddenly been left out in the cold. A remarkable turnaround considering he was in such demand just a few weeks earlier.
Perez had some sympathy for him. "It will be very sad [if Ocon misses out on a drive in 2019] because I think he's a great talent. He's done a good job and definitely deserves a seat in F1. We've seen it in the past with [Nico] Hulkenberg. After such a year that he did in his first season and he got kicked out.
"F1 is a very hard world and very limited on opportunities. It's all about timing. You see drivers like Leclerc come in at the right time, right moment, right move and get a massive opportunity. You always need a bit of luck in this sport to be in the right time at the right moment. Certainly it's not looking that way for Esteban at the moment but he has great support from Toto [Wolff, Mercedes Team Principal] so he is anyway a privileged position."
The doors seems shut at Toro Rosso, after Red Bull boss Christian Horner said they won't sign Ocon because of his connections to Mercedes. That association is an issue even Wolff admits is causing a problem, however, there's a chance at Williams, a Mercedes customer of course. That said, Ocon is staying tight-lipped.
"I mean, there are still talks, probably with them or with wherever I could go," when pressed on the subject on Thursday. "But there are less and less. I definitely hope [Williams is still an option]."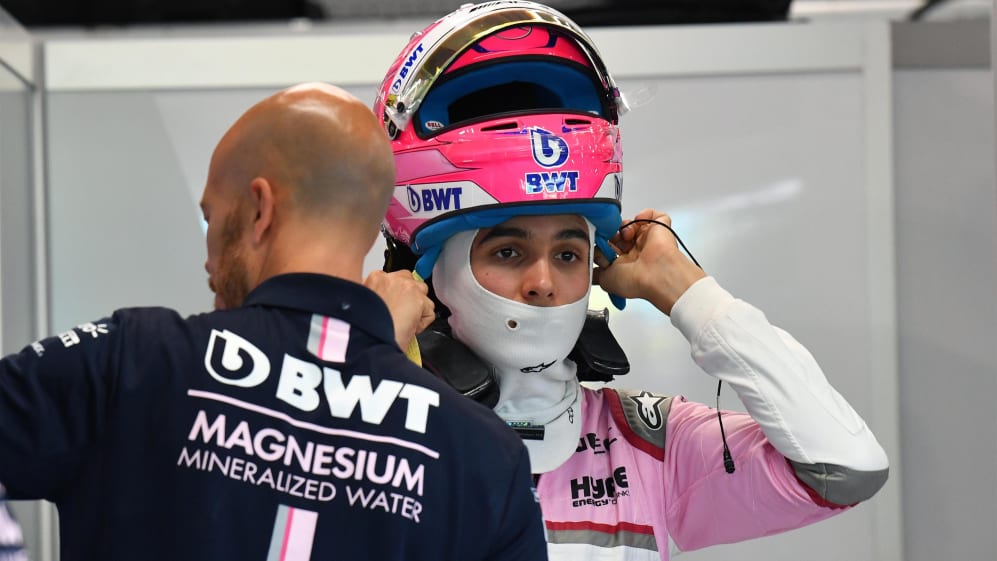 What about the other teams?
There's likely to be at least one seat free at Williams, with Stroll set to depart. Sergey Sirotkin is in the frame to stay on for another season, while fellow Russian Artem Markelov has been linked with the seat along with Mercedes junior George Russell, who is currently leading the F2 standings with two rounds to go. Williams are still evaluating their options and appear in no rush to announce their line-up.
Haas have yet to announce their plans either, but we might not have to wait long for the American team to take centre stage, Team Principal Guenther Steiner saying there will be an announcement "in the next two weeks". He added: "We are working through a few details but making good progress. I think all the cockpit will be filled by very soon for 2019.
"My aim [is to announce both together], so I don't have to do it twice. Otherwise you announce one and the next question is 'who is the second one?' So we try to be efficient."
And that leaves Toro Rosso. With Pierre Gasly departing for Red Bull, there's at least one vacancy. And Brendon Hartley hasn't been confirmed – so that makes two. The latter, though, is still holding out hope of holding on to his seat, even if his record of two points all year versus Gasly's tally of 28 is not so favourable.
"I've been improving all year and I haven't really had a direct discussion about an exact result but it's clear I haven't finished in the points enough times, when you compare with my team mate," he said.
"Some of that was out of my control, some of it part in my control but honestly, I'm just focused - one race at a time - on doing my job and I'm very confident of the job I do behind the scenes and also I know that I've been improving the whole season. I hope that I'm on the grid next year, which is my goal."
Hartley, Vandoorne, Ocon and co now face a nervous wait. The end of the movie is fast approaching and the remaining possible plot lines are depleting.
But with some teams in no rush to make a final call, it could be some time until they find out how big a part they will play in the finale of what has been a blockbuster.