Tight qualifying head-to-head shows we have two top drivers – McLaren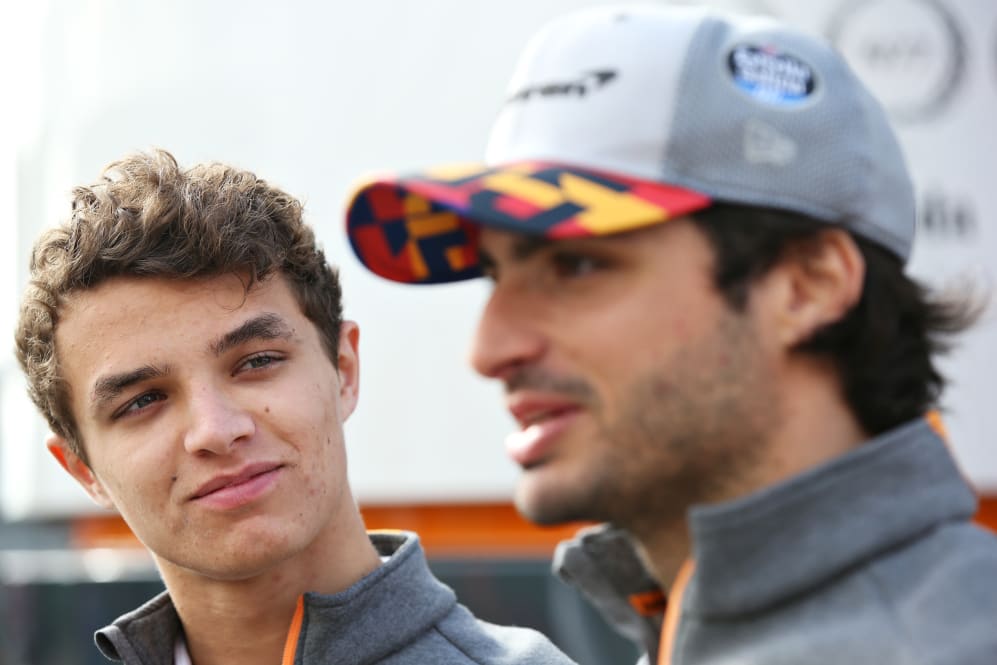 The closest qualifying battle of the season was between Lando Norris and Carlos Sainz, with the rookie having won it 11-10 – and for McLaren boss Andreas Seidl that proved just how strong their line-up is.
Sainz joined McLaren from Renault at the end of 2018 and finished sixth in his first season with the Woking squad, taking a podium in Brazil and finishing in the top-six in eight GPs this season – but he lost the qualifying battle to Norris as it went down to the wire in Abu Dhabi.
READ MORE: Behind the scenes with Carlos Sainz – Movie night, testing and P6 in the championship
"For Carlos we have to keep in mind we had races where we lost good points with him in technical issues, and the result of qualifying 11-10, which is great for me to see, it simply confirms we have two top quick drivers," said Seidl, who joined McLaren as Team Principal early in the season.
"What Carlos has done the last races and also [in Abu Dhabi] just confirms that he's the right guy for us also in the future."
From the second half of the season onwards he [Lando Norris] was a complete F1 race driver
McLaren made it abundantly clear that they were delighted with Sainz and Norris by renewing their contracts back in July 2019, before the British Grand Prix, and in debutant Norris's case it took just the first qualifying session of the season for his potential to be realised, said Seidl.
"For Lando as a rookie, it is clear to see that he was simply building it up over the course of the season. He was quick straight out of the box in Melbourne, he went into his first ever qualifying and ended up in Q3, which proved it was the right choice to go for him and what a talent he is."
READ MORE: Leclerc and Ferrari announce multi-year agreement
However, it was the second half of the season where Norris truly shined as it was then – scoring points six times in the final nine Grands Prix of the season from Belgium onwards – that he became a 'complete driver', said Seidl.
"At the same time it's normal that he took his time in order to, let's say, build up experience and go more and more aggressive into the races, especially the race starts where he took it more conservative at the beginning of the season… and then from the second half of the season onwards he was a complete F1 race driver because when you see the starts he has done, he was impressive; he was unlucky with technical issues in the way of big results."
In his first F1 season, Norris amassed 49 points to finish 11th in the championship while Sainz scored his first podium and ended McLaren's wait for a top-three finish that stretched 2,072 days. Furthermore, Norris received an early Christmas gift having been voted rookie of the year on F1.com.