Tost predicts Tsunoda will need '3 years' to become a fully developed F1 driver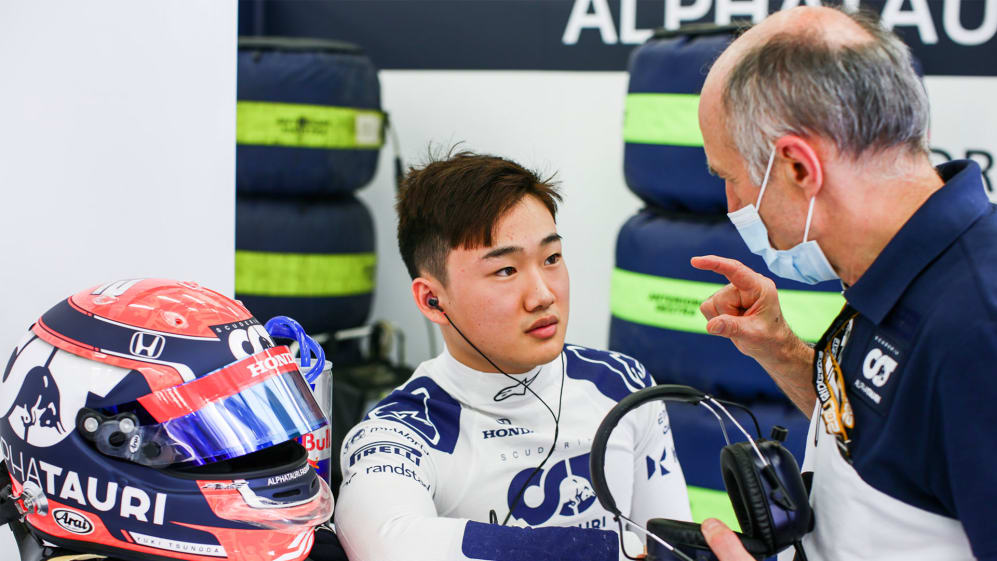 The first nine races of Yuki Tsunoda's F1 career have been dotted with highs and lows – those lows including two fairly major shunts for the Japanese driver. But if anyone was worried, it certainly wasn't Tsunoda's AlphaTauri team boss Franz Tost, who said his young driver's progress was moving in 'absolutely… the right direction'.
After becoming the first Japanese driver to score points on his F1 debut in Bahrain, Tsunoda's current tally stands at just nine, compared to team mate Pierre Gasly's 39.
There have been those aforementioned crashes too, notably Q1 prangs at both Imola and Paul Ricard, while Tsunoda showed his inexperience at last weekend's Austrian Grand Prix by crossing the white line on pit entry not once but twice during the race – earning a pair of five-second penalties for his troubles.
READ MORE: TWO pit entry penalties and 'horrible' race pace cost Tsunoda chance of points in Austria
But Tost, for one, has remained resolutely unphased by these lapses, telling the media in Austria: "Yuki is improving really well and the complete process is absolutely in the right direction.
"You can't expect that a rookie knows everything from the very beginning onwards. That's why I always say a young driver needs three years to understand this complicated Formula 1, because Formula 1 has become much more complicated than it was years before.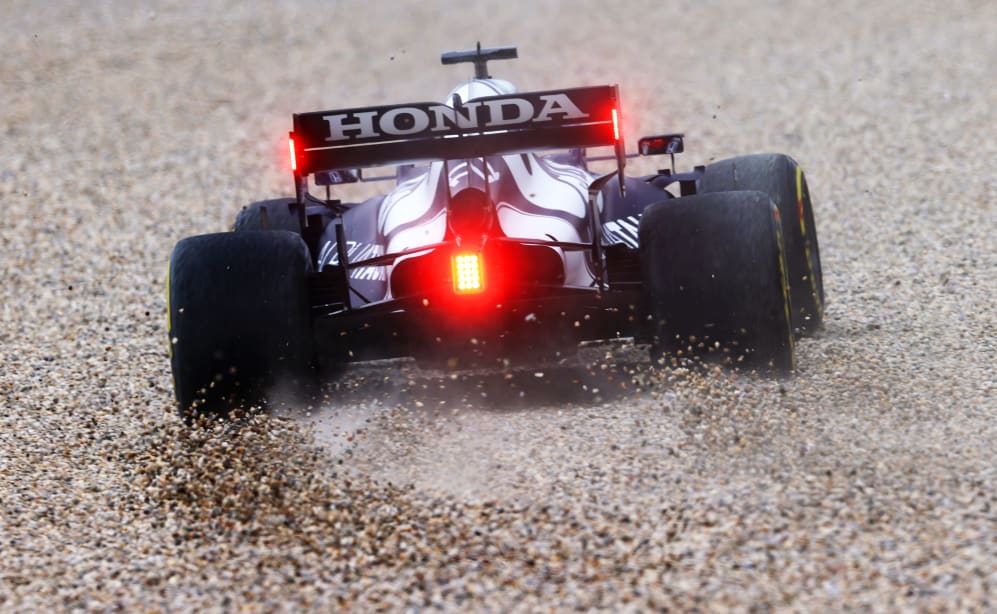 "I am very happy with Yuki," Tost added. "He shows fantastic natural speed and he is improving day by day, session by session. I am quite optimistic that we will see a very good second half of the season and that Yuki will also be successful in the future."
READ MORE: Gasly says he was 'one lap short' of catching Leclerc ahead after taking P9 in Austria
Tost went on to elaborate on Tsunoda's Q1 crash at the French Grand Prix – where the Japanese driver took too much kerb at the exit of Turn 1 and spun into the wall – saying it was a perfect example of why rookies need time to get up to speed with Formula 1.
"When I remember back to the accident in Paul Ricard, when Yuki crashed, we had some understeering problems in FP3 and we decided to give more front wing to do the work on the front suspension," explained Tost.
"He came to this corner, turned in, and then the car reacted a little bit more than he expected, came over the kerbs and there was also some wind direction change and he crashed. You cannot teach this to a young driver, he has to learn in every qualifying session what to do on this track, and therefore experience is so important.
"For these young drivers it is really difficult to come into Formula 1," added Tost, "because at every race track on every race weekend, they do the first time their qualifying there. Of course you can say they did FP1, FP2, FP3, they must know where to go. But, for example, the wind is increasing or coming from a different direction or the track is hotter or colder.
READ MORE: Tsunoda reveals how Perez has been helping him through tough race weekends in his rookie F1 year
"The power unit is not only giving you the power, it is helping under braking, with the MGU-K and so on and so on. The young driver has to learn this. And it is not only for one track always the same. Every track [there is] a different way he can use the power unit. And there are different corners… so many things are changing."
Tsunoda bedding in in Formula 1 means AlphaTauri have had to look to Gasly to secure 81% of their 48 points so far. But with the Frenchman not yet signed up for 2022 at the team, Tost added that he was hopeful of retaining the services of Gasly – who scored his third podium for the team in Baku – saying: "I can't talk about contents of contracts – I just tell you that I hope that he will be with us next year."