Interview
Toto Wolff Q&A: Clinching title with three races to go 'unbelievable'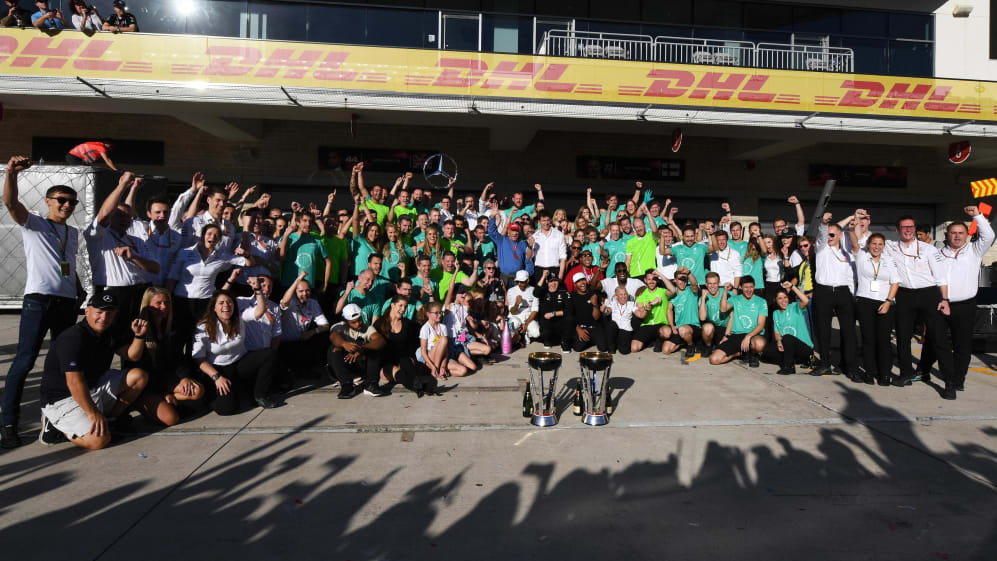 By finishing first and fifth at the 2017 Formula 1 United States Grand Prix, Mercedes secured their fourth straight constructors' crown - a feat managed only three times previously. But the race was not as straightforward as it might have been for the Silver Arrows, with multiple strategies at play and a Ferrari team willing to roll the dice. Once the celebrations had died down, Toto Wolff sat down to discuss another successful day at the office...
Q: Toto, a fourth constructors' championship in a row! How does this title feel given that there was a major rules change this season?
Toto Wolff: It feels fab, of course! When we set our objectives at the beginning of the year it was to win both championships again, and be the first team to do that through a massive regulation change like we have had this year. Having achieved this in Austin with three races to go feels really unbelievable. It is the reward for so many people that have been working so hard for this success. Yes, you always try to identify silver bullets that can make a difference, but in fact there is no such thing but to have great dynamics in the team and enjoy what we are doing and bring it home together.
Q: What sort of strategy was there in the race? You pitted Valtteri [Bottas] first when it was quite tight between Lewis [Hamilton] and Sebastian [Vettel]…
TW: It was the first time in a long time that it was not clear which strategy would work best in the race. We had a gap of around five seconds with Lewis over Sebastian and this was enough to pit Valtteri first to protect his position. Sebastian had a great out lap and his pit stop was good so it was really tight. So in the future we probably need to put in another bit of a safety margin for this kind of situation.
Q: Right now with this win, can you imagine any scenario that Lewis will not win the championship?
TW: Ha, I can imagine any scenario. This is motorsport. Just think: Sebastian's DNF in Singapore, then he scored little in Malaysia and had again a DNF in Suzuka – so it is not done until you mathematically achieve it.
Q: We have seen a very different pre-race set up this weekend. Should that become the standard for all the races? Or be restricted to the US only?
TW: Well, I think it is all too easy to criticise new things. But we need to embrace change also. We have a great show and a great product and we need to try things, and what was done in Austin was really great. It fitted well. We had so many celebrities at the race enjoying the show. What we've seen today fits Austin very well. It was a success. Whether it is good at every race? Probably not. We just need to understand what every country wants and add that little bit of diversity to the show.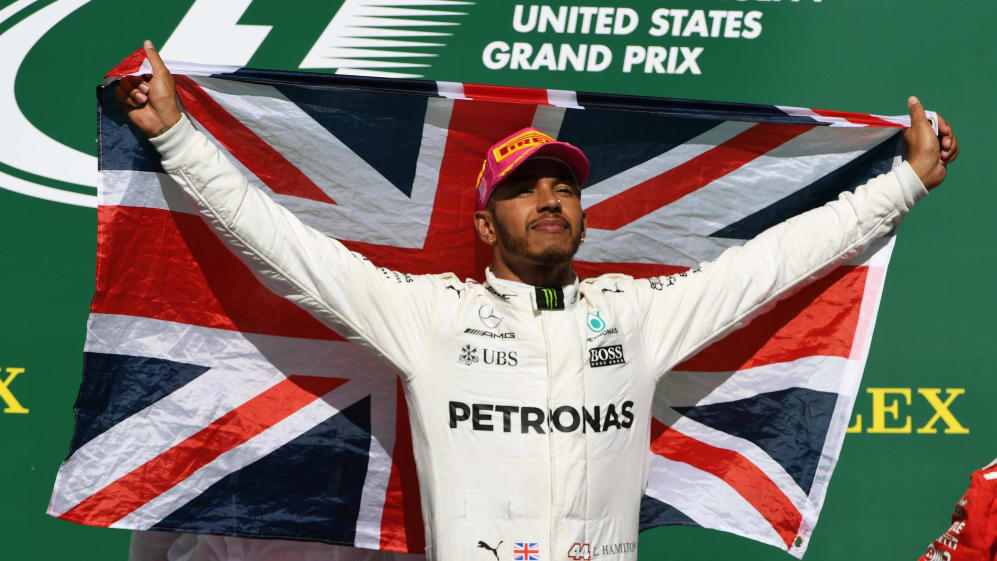 Q: When thinking back at all the difficult races Mercedes have had like Monaco and Hungary: were there ever fears that the constructors' championship would go away?
TW: Let me answer it this way: we have a motto in the team that difficult days are the days that our competitors regret. Because the painful experiences make you so much stronger. If you keep calm and analyse what the issues are and eliminate them it is adding to your knowledge and your strength. We have seen this particularly this year. The painful experiences made us win this title.
Q: What was the difference between Lewis and Valterri today?
TW: At the beginning Valterri had a great fight with Daniel Ricciardo but then managing the tyres – managing between raw performance and making the tyres last with this year's tyres he struggles. It was a particular bad example today. At the start it looked all pretty good but then he fell off the cliff when his 'tyre blues' started.
Q: Was Seb's strategy ever a threat to you? Were you comfortable with the situation?
TW: We weren't comfortable at all. Twenty-eight or twenty-five laps to the end it was not clear whether he was on a one- or two-stop strategy. And Ferrari were always talking to Sebastian that he has to make it last to the end, but the actual plan was a two-stop strategy. When they pitted we needed to decide if we should cover Sebastian because he is the 'enemy' or to believe in our own simulations and stick to our plans.
Q: Is Lewis driving better than ever?
TW: I have been working with Lewis now for five years and I have never seen him operate on this level. The raw pace is spectacular – understanding the tyres and the ability of the car that was difficult at times is not easy. The sustainable performance on that level I have not seen before.
Q: You said before that it was not so clear whether to follow Seb or stick to your own strategy. How does such a decision making process work?
TW: It is the pit wall – supported by our people in Brackley. For strategists to have the courage to make the right calls is never easy as you are put on the line. And we have a team that is almost flawless in making the right calls – only a few were not perfect. That is one of the strengths the team has.
Q: Do you have the 'power' to overrule them?
TW: Yes, we have some discussions but I guess I am sometimes not very helpful to the overall race strategy! (Laughs) So I am very careful with the overruling.
Q: What do you think are the reasons for Lewis' step up this season? Having a proper challenge from Ferrari?
TW: My personal opinion is that we had a difficult moment last year in Abu Dhabi and we came back together a couple of days later in my kitchen and discussed it all out: all the frustrations and the questions that have grown over the years were all put on the table and he came back with a great mindset that has grown stronger through the year. And you can also see that the great relationship he has with Valtteri is an important factor. The spirit in the team is great. That is what makes us winners!