Tough Hungarian GP for Bottas 'won't influence at all' decision on Finn's future, says Wolff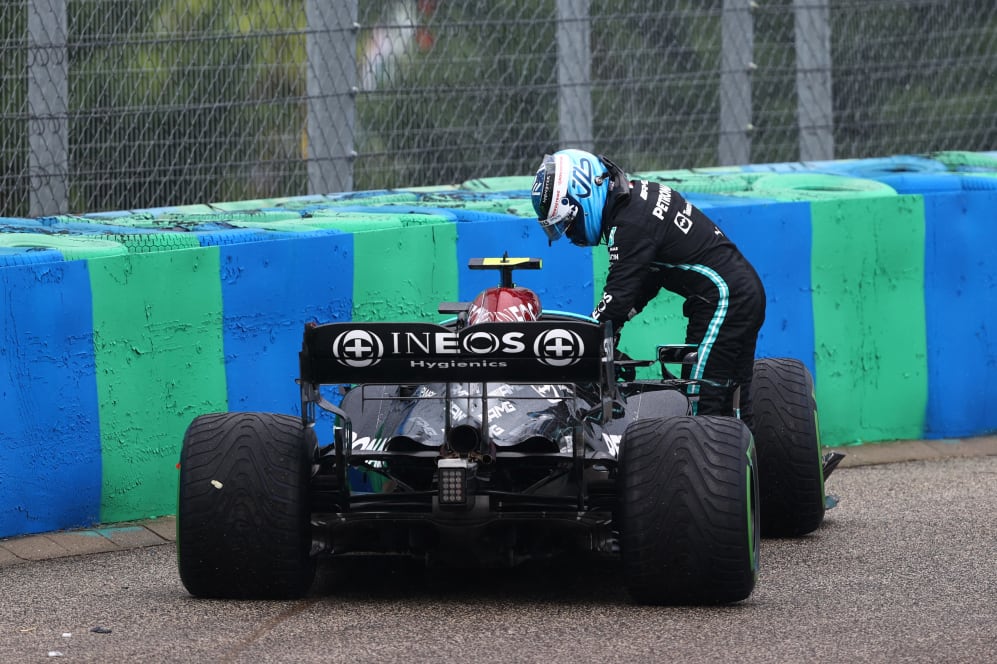 Mercedes boss Toto Wolff has backed Valtteri Bottas after his driver caused the Turn 1 chaos in Hungary on Sunday, explaining that it won't impact his decison on the team's 2022 line-up.
Bottas's contract expires at the end of this season and Williams' George Russell - a Mercedes junior - is waiting in the wings for a seat at the top team. But Wolff insisted that Bottas's mistake at the Hungaroring wouldn't have much bearing on whether or not the Silver Arrows retain the Finn alongside Lewis Hamilton past 2021.
Asked if the mistake would shape his thinking, Wolff said: "No, the mistake was unfortunate with big consequences. He got sandwiched by the two cars in front, lost all downforce and then it was already too late, and, it doesn't influence at all the decision."
The Mercedes Team Principal echoed Bottas's comments as his driver said he didn't think "one race will influence anything". Time is ticking, however, with Mercedes having previously said they would decide Hamilton's team mate over this summer break – Russell having already tested 2022 tyres for the team at the Hungaroring on Tuesday.
But Wolff also sympathised with his driver, adding that it was a "small mistake" before apologising to McLaren and Red Bull.
READ MORE: 'Very little' chance of Red Bull avoiding engine penalties after 'brutal' run of crashes, says Horner
"A difficult start for Valtteri; he suffered wheelspin off the line and found himself sandwiched into the first corner and missed the braking point. A small mistake with large consequences and damage to several cars, and I'm sorry to McLaren and Red Bull - to lose out in an accident like that at the start of the race is tough to take," said the team boss.
Regardless, Mercedes now have a 12-point lead in the championship heading to the Belgian Grand Prix – with a tough decision to make regarding their driver line-up in between.