Feature
TREMAYNE: Could Alonso win a third title in the right car? Qatar gave us the answer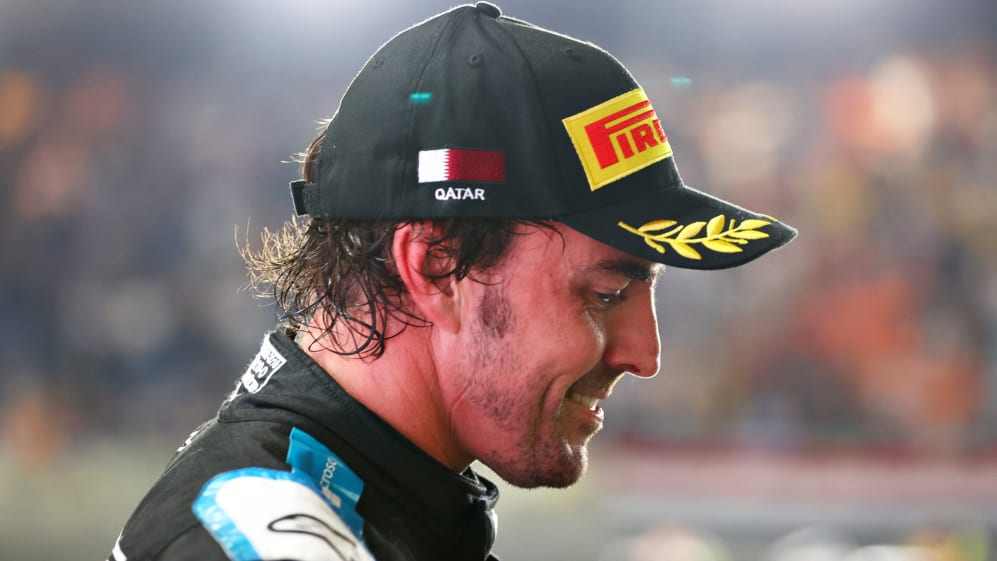 So, name something that Nigel Mansell, Michael Schumacher and Fernando Alonso have in common.
They are all world champions and they all drove for Ferrari. But those are the easy bits, so let's expand things a little and throw in the likes of Giuseppe Farina, Juan Manuel Fangio, Luigi Fagioli, Maurice Trintignant and Graham Hill.
Yep, they were all over 40 when they stood atop a Grand Prix podium.
In F1's early days that was not such a big deal, as drivers tended to be older when they graduated to the sport's highest echelon. But it's a much less likely situation since the 1990s, as the average age of the grid has plunged in the modern era and they tend to have retired before starting their fifth decade.
Nigel joined the exclusive club when he won for Williams in Australia in 1994, and Michael did it in the European GP in Valencia for Mercedes in 2012 when, incidentally, he set a new record of 155 podiums, since beaten only by Lewis Hamilton. Both Michael and Nigel were in the twilight of their careers, on the brink of final retirement from F1.
READ MORE: Alonso says first podium since 2014 shows he's moved to 'another level' compared to start of his F1 comeback
And, of course, Fernando made it a trio with a superb drive to third place in Qatar last Sunday which proved, beyond question, that he is back at his very best despite turning 40 on July 29, just before the Hungarian Grand Prix.
That weekend in Budapest he did not, as had Jack Brabham prior to the Dutch GP at Zandvoort in 1966 (which he went on to win before taking his third World Championship that year), feel the need to mark that turning point by walking to the grid wearing a beard and using a jack handle as a walking stick… But he made just as big an impression.
After Valtteri Bottas had wiped out the Red Bulls and Lando Norris's McLaren at the first start, Lewis had then gone to the grid alone on intermediates for the restart while the rest of the field pitted behind him for slicks, setting the scene for Esteban Ocon's opportunistic win.
But while Lewis was staging one of his trademark recoveries, Fernando reminded him just what a tough competitor he is, a lesson the Englishman had first taken on board in his rookie season in 2007 when they were paired at McLaren. He got on to Fernando's tail on Lap 54, and was trapped there until Lap 65.
READ MORE: Ross Brawn on Hamilton's masterful win, Alonso's brilliant podium, and the title race that keeps on giving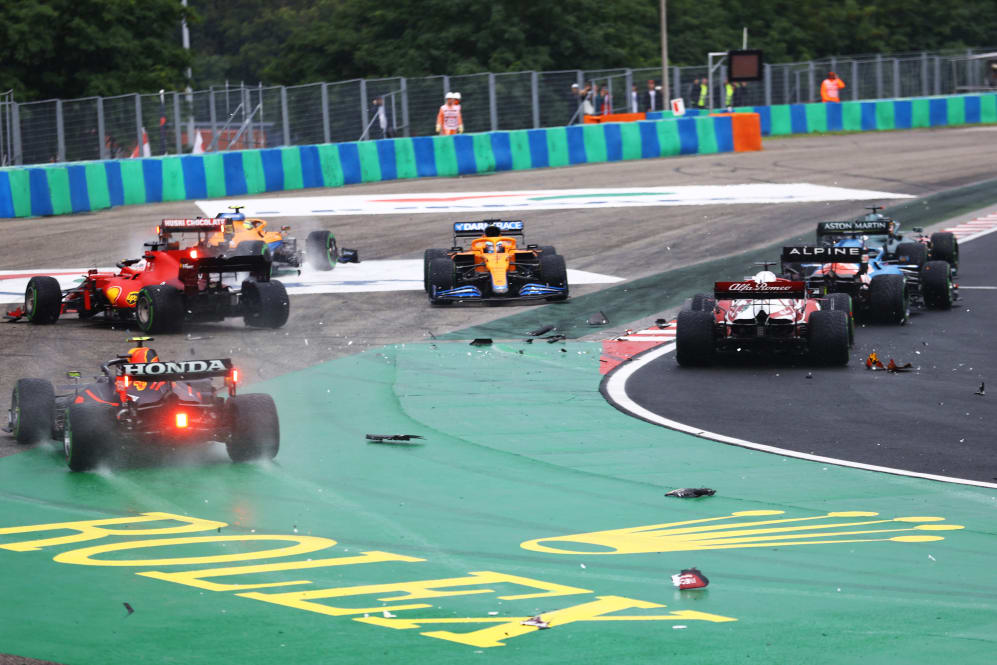 That day the fighting spirit of the quadragenarian from Oviedo generated as ferocious a fight as anything we had seen previously between them, as they frequently ran side-by-side in Turns 1, 2 and 3 and came oh-so-close to touching wheels twice in Turn 4. Neither gave an inch, yet their battle was clean and honourable, motor racing of the highest calibre that was awesome to watch as they slugged it out.
And with every lap that Fernando resisted his old partner, Lewis's chances of the win were dwindling.
BEYOND THE GRID: Fernando Alonso says he's still aiming for a third title to cement his legacy
Eventually, Fernando made a mistake, locked up and ran wide in Turn 1, and Lewis finally pounced. But by staying ahead as long as he had, Fernando had made his point. And Esteban's points. By the flag Lewis was still behind as Esteban took his maiden win from Sebastian Vettel's Aston Martin. When the latter was disqualified, Lewis was promoted to second, but Fernando's powerful support of his team mate had cost the Mercedes driver seven crucial points.
And, should Lewis miss out on an eighth World Championship when the last chequered flag of the 22-race F1 season falls in Abu Dhabi on December 12 and the final reckoning is done, some might be moved to suggest that his old foe played a key role in his downfall after that feisty defence.
Fernando's third place behind Lewis and title challenger Max Verstappen in Qatar, just 2.8s ahead of Sergio Perez in Red Bull's second RB16B, was not just a vindication of his decision to come back this season, but a sign that Alpine are once again on the rise after a sticky spell since Hungary.
For a moment on Sunday, it seemed there might be another chance that the Mercedes driver might once again find a Spaniard in his works on the run down to Turn 1.
As Lewis started from pole position on medium Pirellis, Fernando was right behind him in third place – his highest grid position since Brazil in 2013 with Ferrari – but on the softer and grippier rubber. That scenario didn't quite work out as Lewis safely stormed away, but Fernando's charge to third place earned him Driver of the Day and his first podium since Hungary back in 2014, in his final season with Ferrari before his ill-fated return to McLaren.
READ MORE: 'The volcano is still there' – Alonso admits he still hates losing as much as he ever did
The popular narrative of the disillusioned man who later left F1 to venture into IndyCar with McLaren and endurance racing with Toyota, was that he was a difficult character, a less than optimum team player who demanded everything for himself. That's what makes champions, after all.
And some perceived in him a sense of mounting frustration that his own career choices had denied him more titles to add to those won with Renault in 2005 and 2006, when he was the man who finally toppled Michael Schumacher.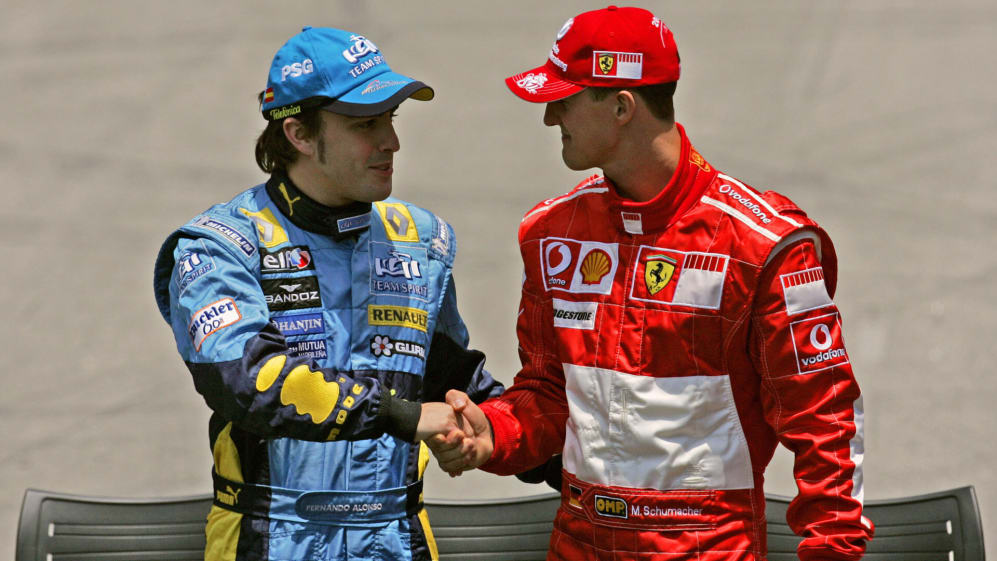 But when he returned with Alpine at the beginning of this season, there was great humility as he was the first to admit that it was taking him longer to get fully into the swing of the latest breed of turbo-hybrids.
Hungary was proof that he was on top of the job, and in Qatar the measure of what he has brought to the team was all too apparent. Their fifth place in the constructors' standings was under serious threat as AlphaTauri had drawn level with 112 points. But thanks to his drive, and Esteban's – in which the Frenchman was delighted to pay Fernando back for his support in Hungary by fighting tooth and nail to make life as difficult as possible for Sergio Perez – Alpine pocketed 25 hugely valuable extra points.
READ MORE: Alpine 'did a better job than us' says Gasly, as front-row start goes unrewarded in Qatar
Esteban says he has learned a lot from having Fernando as his team mate, and they seem to share much more than perhaps the Spaniard has with other team mates in the past. There is a friendly atmosphere between them as they do their best to work together to help the team keep moving forward.
Fernando seems to be a new man, relaxed, generous, supportive yet, as the world saw again on Sunday, as fast and determined as he ever was.
As Lewis and Max continue with their own fierce battle, each is probably grateful that regardless of age, the evergreen Spaniard is not yet in a fully competitive car.