Opinion
TREMAYNE: Farewell Sebastian Vettel – a four-time champion with conscience and charisma to match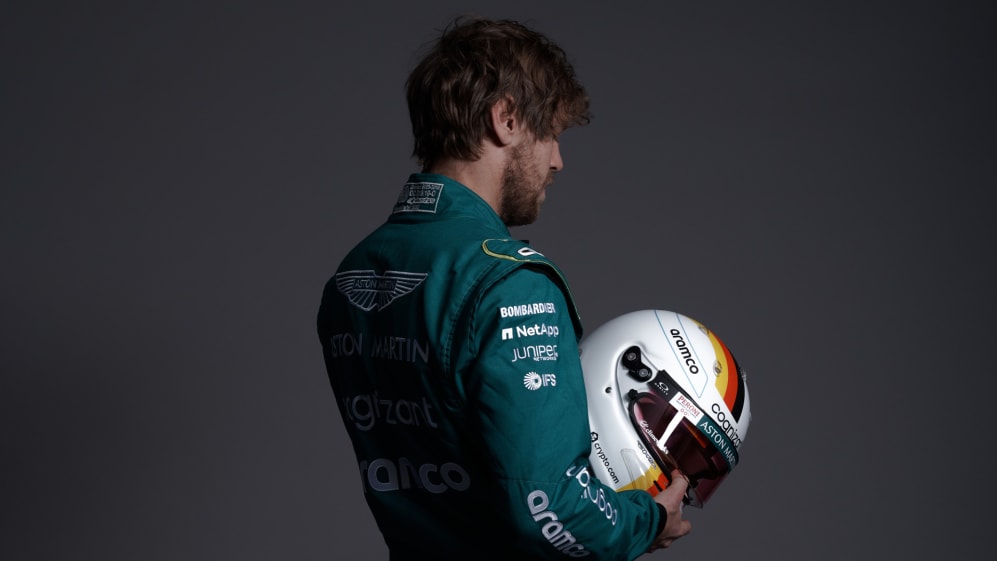 Much Chateau Petrus was said to have been consumed when all 20 F1 drivers dined together last Thursday at the Michelin-starred Hakkasan Abu Dhabi restaurant in the Emirates Palace. Three days later 19 of them formed an Arch of Fame on the grid for the guest of honour, as Sebastian Vettel prepared to begin his final Grand Prix before retiring.
It was their poignant way of saying goodbye to one of their most popular brothers and, like the dinner, a sign of just how high their regard was for him.
He came on to the F1 scene with BMW Sauber as a test driver back in 2006, and our first encounter came when I smacked him round the back of a head with a rolled newspaper in the team motorhome. It wasn't my fault that from behind he resembled my intended target, Nick Heidfeld.
Back then he was a quiet, fresh-faced kid with a mop of blond hair, and although he scored a point on debut at Indianapolis in 2007, as temporary stand-in for Robert Kubica who was recuperating from that massive shunt he'd had in the previous week's Canadian GP, I thought he'd been rather cautious at times.
Earlier in the year Lewis Hamilton's idea of a debut was to overtake McLaren team mate Fernando Alonso in the first corner. Seb had been rather tentative in a similar situation. He would make amends, though…
ORAL HISTORY: The inside story of Sebastian Vettel's first Formula 1 point on debut in the 2007 US GP
He soon got our attention with that peerless and thoroughly deserved shock victory for Toro Rosso at Monza the following year, where he beat everyone fair and square. And in 2009, at Red Bull, he showed championship-contending class which, of course, he then translated into four consecutive titles between 2010 and 2013.
His total of 53 wins stands him third overall behind Lewis and Michael Schumacher, and ahead of Alain Prost and Ayrton Senna, and there were 57 pole positions, 38 fastest laps and 122 podiums to go with them.
Over the years we have seen many iterations of the man who was born in Heppenheim on July 3rd, 1987.
Happy Seb, waggling a finger at the fans to indicate yet another Number One placing during that four-year reign of terror, while chanting, "That's what I'm talking about!"
Petulant Seb, who in the 2012 Malaysian GP called an errant Narain Karthikeyan an "idiot" and a "cucumber," and who at the Sepang track the following year refused point blank to obey Christian Horner's orders in the Multi 21 drama to hand back the lead to team-mate Mark Webber.
WATCH: Webber reveals his biggest regret over 'Multi 21' battle
Arrogant Seb, who somewhat unfairly declaimed Daniil Kvyat's driving in the 2016 Malaysian GP, and whose profane message to Charlie Whiting enlivened the aftermath of that year's race in Mexico. Who wrongly accused Lewis of brake testing him in as they ran under the Safety Car in Baku in 2017 and then pulled alongside and deliberately banged wheels with him.
And who, having made an error and been penalised five seconds, crossed the line first in the 2019 Canadian GP before being dropped behind Lewis when it was applied after the race, then switched his number two finisher's placard in parc ferme for the winner's.
It's worth pointing out, however that after that episode in Baku he made reparations in the form of devoting personal time to the FIA to undertake educational activities across a variety of the governing body's championships.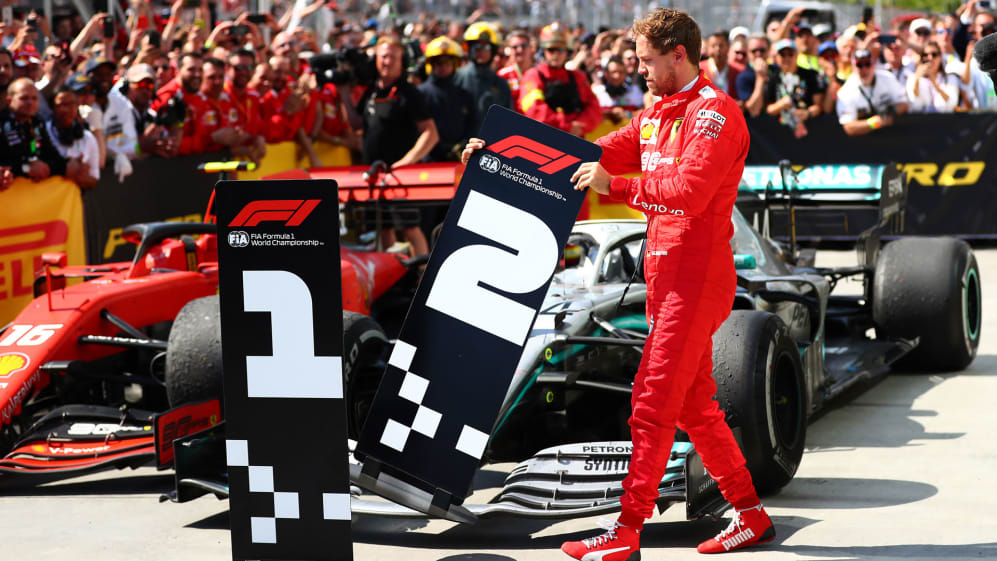 He was ever one to wear his heart on his sleeve, and there was something becoming in Abu Dhabi last Thursday when, during a press conference which included Lewis and 2012/2013 title rival Fernando, he admitted that he wished he had not behaved the way that he had in Baku.
He was also always one to speak his mind, even if at times it made him sound like a whiner, and he was the one who most tried to provide decent answers in press conferences, always responding fluently and intelligently in English. His love of British comedy humour had helped him to learn the language in childhood.
MUST-SEE: Grab the tissues as Norbert Vettel pays an emotional tribute to son Sebastian ahead of his final F1 race
Back then his hugely supportive father Norbert was hillclimbing a Volkswagen Golf at amateur level in Germany, so the Vettel family was always travelling and from a young age motorsports was just something that they did.
He never forgot his first exposure to F1, which came in 1992 when Norbert took him to a practice day at Hockenheim. "We got tickets very cheap. We had to walk down all the way to the first chicane, which at the time was a long walk. And it was pouring with rain and nobody was going out of the pits because there was aquaplaning.
"Then eventually people did an installation lap; the ground starts vibrating, and you just hear this thing and it shoots past you like a torpedo with this jet of water behind. That I will never forget. The day, the rain, the sound, the vibrations."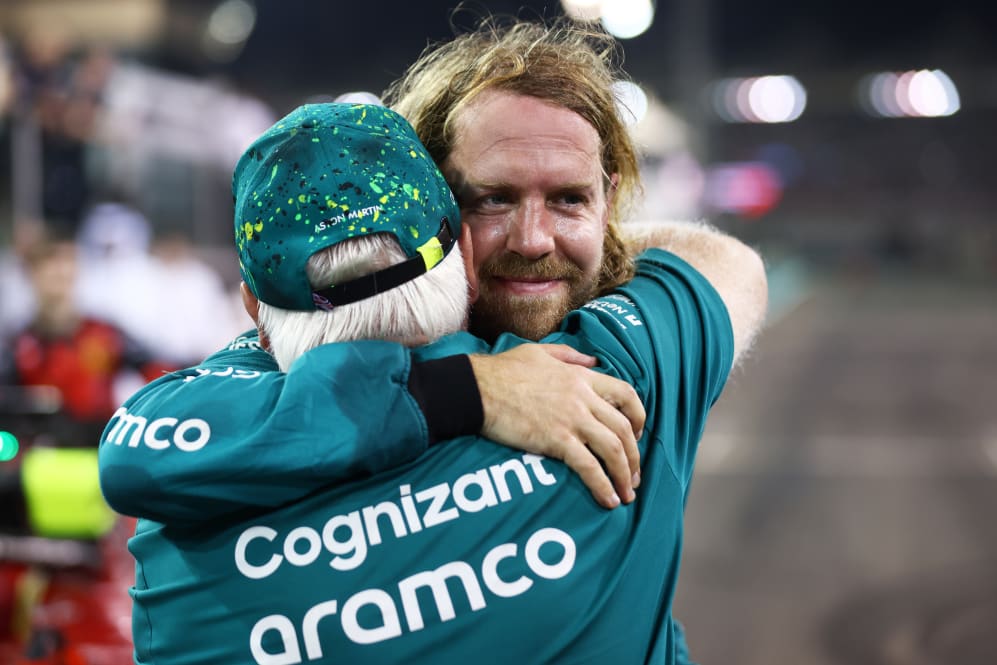 The boy who once read a book on inter-war hero Bernd Rosemeyer remains a huge fan of the old days, and unlike the majority of drivers who tend to be too tied up in their own participation, he belonged in the category of the Franchitti brothers, Dario and Marino, and Kevin Magnussen and Karun Chandhok, who were all keen students of racing history.
For most of his racing career he was a very private man who eschewed Twitter and Facebook and thought it would be great if the F1 life did not generate so much publicity.
BEYOND THE GRID: Vettel names 'biggest natural talent' he's faced in F1 as he prepares for final race
And he was not a fan of constant new regulations which limit a driver's freedom. "For some people I'm old because I've been around a long time in Formula 1," he once told me. "But I wouldn't classify myself as old, yet even I notice the difference to when I was a kid. It's like we have another safety net, and another safety net, and another safety net."
He suggested, not without some justification, that these days drivers have to be lawyers too, to understand all the myriad proscriptive rules in the sporting regulations. "But I think all this has a backfiring effect, because people forget to think that when there is a hole in the street and you fall in, then it's your fault."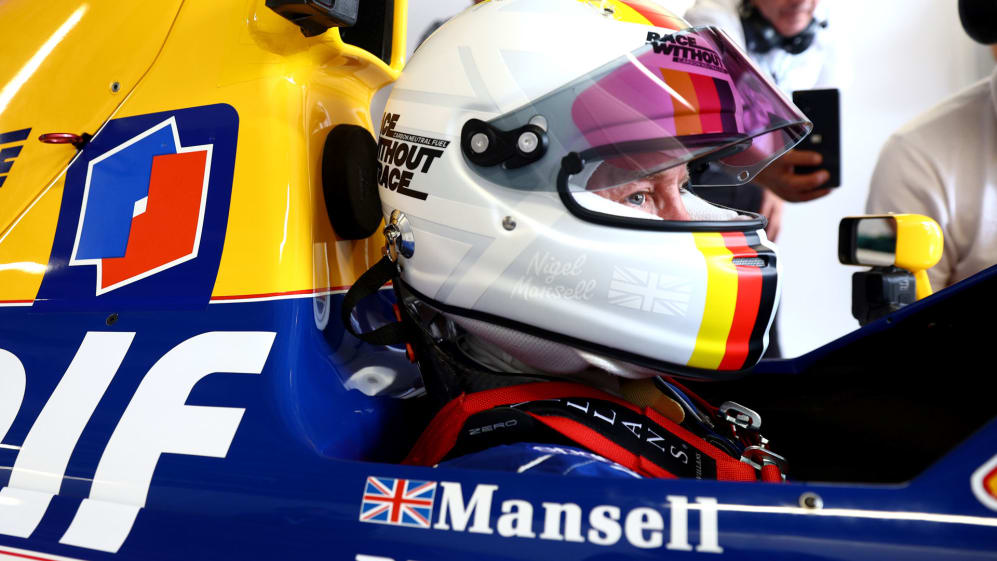 In recent years, since the big successes became limited with Charles Leclerc as his new team mate chez Ferrari and all but dried up when he switched in 2021 to Aston Martin, he may have come to resemble Bjorn Borg's brother in 2022, with the long, shaggy hair and the headband, but he earned huge respect for standing alongside Lewis on several issues.
He finally started using his reputation and popularity to exploit his elevated platform and make his voice heard on many matters, notably Black Lives Matter, LGBTQ rights and diversity, and defiantly wearing rainbow colours in certain countries to highlight situations.
READ MORE: Vettel urges fellow drivers to continue his legacy after retiring from F1 with points finish in Abu Dhabi
Responding to critics who saw that as something way beyond his remit as a driver, he would respond: "I understand it's not for us, as Formula 1 drivers, to make the law. But I think it's our place to express support for those who are adversely affected by these things. I didn't do it to be popular, but if LGBTQ people who had been upset by legislation were encouraged to see that I'd stood up against it, obviously that's pleasing to know."
Asked a provocative question on how he'd react to one of his children coming out, he came out with a mature response with which any parent could identify: "My role as a parent is to love and support my children the best way I can. Whatever they decide to do, or whomever they decide to love, I support them. So no reaction, other than unconditional support and love."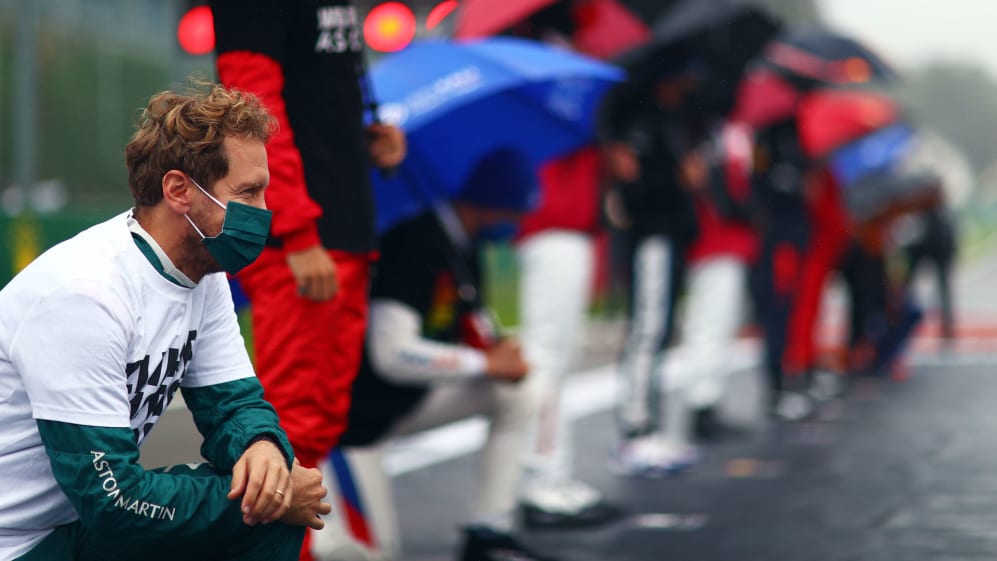 Last Sunday he showed all his old flair in his early fight with the Alpines of Fernando and Esteban Ocon, and retired from the sport with his head held high and that admiration and respect of his peers. And it transpired that much of that was also because of his character behind the scenes, as well as his driving. Perhaps nothing better summarised that than Max Verstappen's tribute.
DANKE SEB: F1 drivers bid farewell to Sebastian Vettel on his retirement
"One thing I will always remember for the rest of my life: last year, in Silverstone, I came back from the hospital to get to my motorhome to get all my stuff and he was there, waiting for me when I got out of the car. And he said, 'Are you okay, Max, how are you doing?' And that just shows how he is, you know, a super nice, caring person who is not only there for performance, but also means well. I think that's also really nice to be remembered like that."
Four World Championships remain testament to Sebastian Vettel's skills as a racing driver; Max's comments highlighted his value as a man. Both are why F1 will miss him.