Feature
TREMAYNE: Ferrari's return to the top is reason to celebrate – but can they keep it up?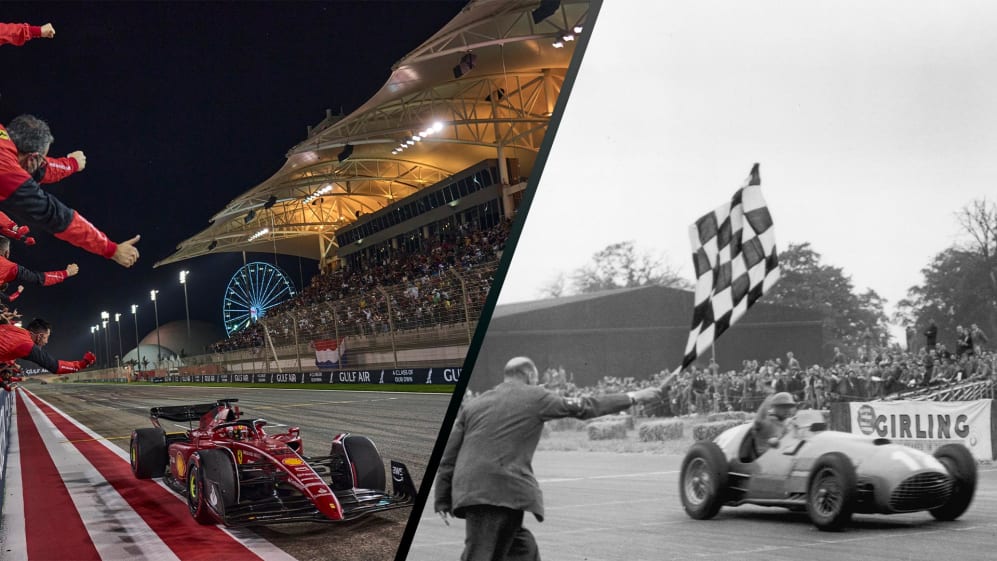 What is it that ties together the likes of Alberto Ascari, Juan Manuel Fangio, Mike Hawthorn, Tony Brooks, Maurice Trintignant, John Surtees, Chris Amon, Jacky Ickx, Mario Andretti, Gilles Villeneuve, Clay Regazzoni, Jean Alesi, Gerhard Berger, Michael Schumacher, Rubens Barrichello, Fernando Alonso, Sebastian Vettel, Charles Leclerc and Carlos Sainz, and all 72 seasons of Formula 1's glorious history?
The answer, of course, is Scuderia Ferrari. Enzo Ferrari's legendary team might have missed the very first official World Championship race – the British Grand Prix on May 13th, 1950 – but they have been a force within the sport ever since. The thread that binds.
READ MORE: A portrait of a unique colossus – 5 insights into Enzo Ferrari, 33 years on from his death
To a large extent Ferrari's fortunes are a barometer of the overall health of the sport. A competitive Ferrari is a sign that its oldest contender remains a force, and we should all be grateful for their longevity and their latest success thanks to the one-two that Charles Leclerc and Carlos Sainz achieved in Bahrain on Sunday evening. The way the world is right now, that constancy is somehow comforting and uplifting.
And the resurgence of the reds, who on Sunday took their first win since Singapore 2019, is a welcome intervention in the battle between Red Bull and Mercedes.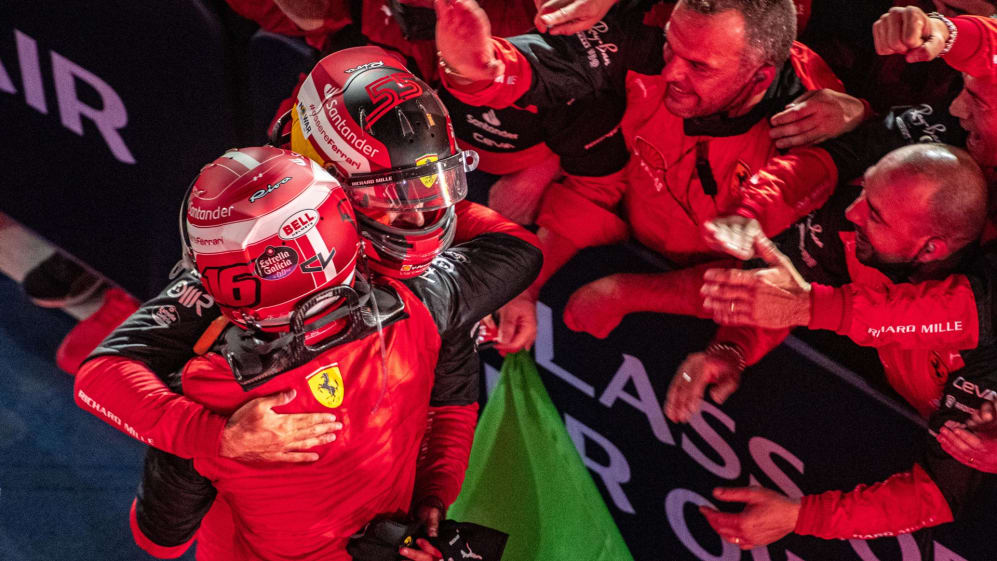 Following the settlement reached between the FIA and Ferrari in February 2020, the team's performances dipped, but were just beginning to come back last year when they climbed from a lowly sixth overall to a more respectable third.
And while Red Bull and Mercedes slugged it out in 2021, Ferrari rebuilt around the new combination of Charles and Carlos while working on the new F1-75. They were assisted to a degree by the newly introduced sliding scale of restrictions placed on aerodynamic testing, which were based on the finishing positions from the previous year's constructors' championship. Ferrari got a reasonable chunk more time than Mercedes and Red Bull.
TECH TUESDAY: The power unit gains behind Ferrari's Bahrain Grand Prix 1-2
The elegant machine looked strong in testing in Barcelona, and again in Bahrain, but such things can be misleading given the unknowns such as fuel loads, engine settings, aero set-up etc., and the fact that teams often sandbag in order not to reveal their true hand.
So when the Ferraris were second and third in FP1 behind outlier Pierre Gasly's AlphaTauri, and Charles was then close to Max Verstappen in FP2, things started to look really interesting, especially as just 0.294s separated them. Max continued to set the pace in FP3, but again Charles was there, closer still as he reduced the deficit to just 0.096s.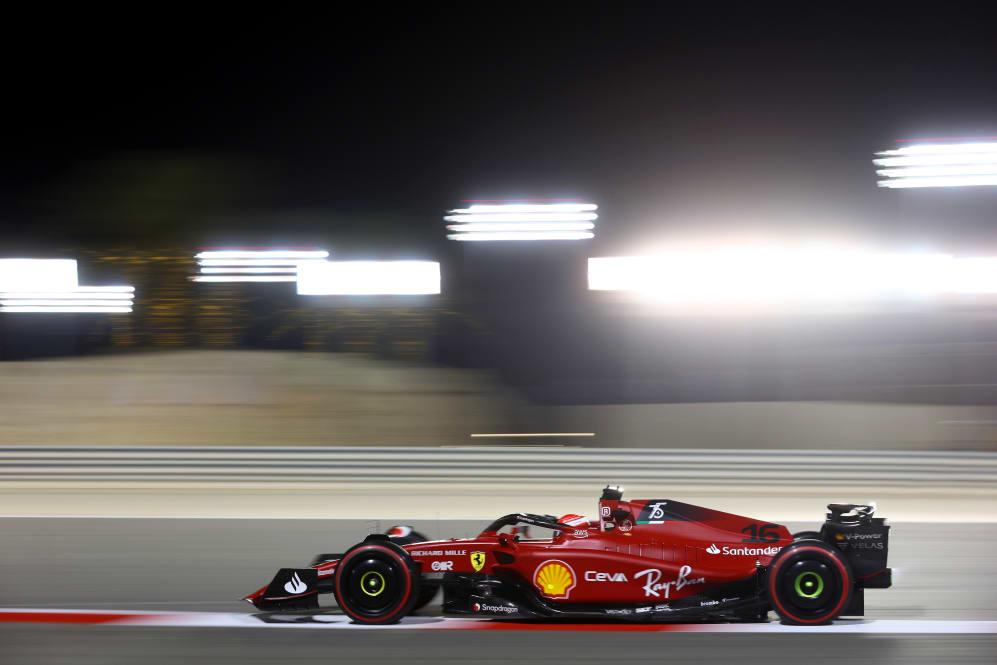 The frisson became a genuine thrill come Q1, when Charles lapped in 1m 31.471s, Carlos 1m 31.567s, and Max was 'only' third on 1m 31.785s, and even more so when Max reversed that in Q2 with 1m 30.757s to Carlos's 1m 30.787s and Charles's 1m 30.932s. With Mercedes currently out of the real fight, this was exactly what the sport needed. You could cut the tension with a knife as Charles did 1m 30.731s, Carlos 1m 30.687s and Max 1m 30.748s on their first runs in Q3, as it all came down to their final efforts.
This is exactly what we want to see in F1, and there were roars when Charles trimmed down to 1m 30.558s and Max's improvement fell short with 1m 30.681s. The world champion put a brave face on things, but undoubtedly it came as a shock to Red Bull that Ferrari were quite so quick.
F1 NATION: Inside Ferrari's Bahrain GP victory party
Charles, of course, went on not just to win but also to take the clean sweep with fastest lap as well, and now holds a 26-point lead over Max. Given their poor performance during the first year of the first turbo-hybrid era back in 2014, this was indeed a much more impressive start to the second turbo-hybrid era.
But should we be wary of getting over-excited? Quite possibly.
On Ferrari's plus side, it looks as if they have not only recovered their power unit performance, but at least drawn level on horsepower with Red Bull/Honda. Max had to use Red Bull's low-drag rear wing and DRS to pull off his three spectacular overtakes going into Turn 1 between laps 17 and 19 – and didn't we all love them!. But even though Charles then immediately used DRS himself on the exit of Turn 3 to repass three times – ditto! – it was clear that the 066/7 power unit is a strong one.
Ally that to the strength shown at tracks such as Monaco and Azerbaijan last year, which suggests improvements in aerodynamics and chassis engineering, and things look promising.
PALMER: Why Leclerc and Verstappen's Bahrain battle heralded a new era of wheel-to-wheel racing
On Red Bull's plus side, however, Max wasn't having an easy ride. He believed that he could have taken the lead after the first pit stop (and kept it without the need for that battle with Charles) if he'd been allowed to push harder on his out lap on Lap 15 on his set of new soft Pirellis; ditto after the second stop on Lap 30. And then he started to experience a stiffness in the steering thought to be caused by jack damage during the second stop, which affected the power steering.
Then he thought it was a battery problem that prevented him challenging Charles when the Safety Car that was deployed on Lap 45 pulled back in on the 50th. But that turned out, instead, to be the suspected fuel pump problem that had already affected Pierre Gasly's AlphaTauri and triggered the Safety Car, and, soon afterwards, would spin Sergio Perez's sister car.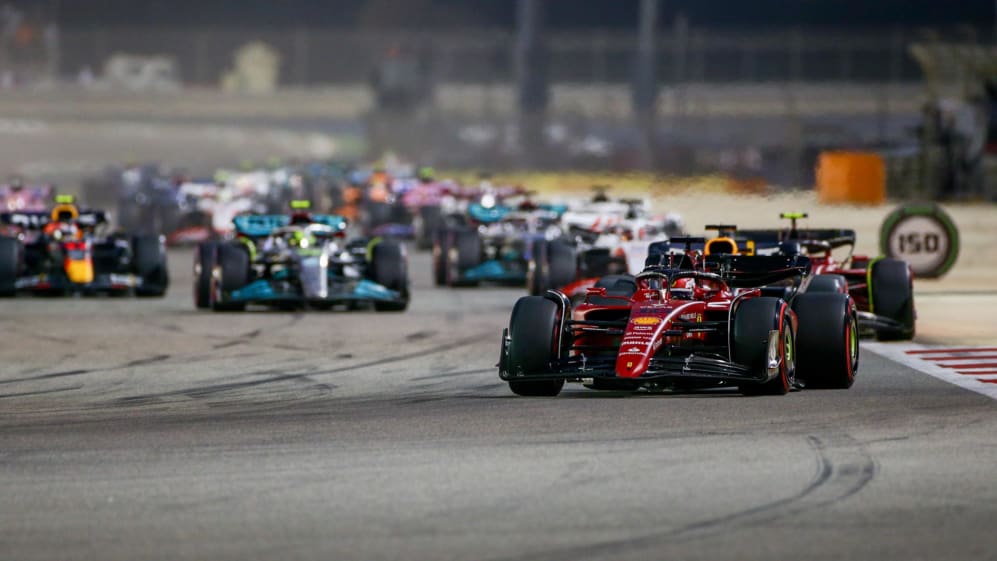 Of course, this isn't the first time Ferrari have begun a new season strongly, only to fail to sustain the momentum for the rest of it.
While Mercedes and Red Bull have demonstrated the consistency to fight throughout, and to keep developing their cars, Ferrari have yet to show in recent years that they can do that race in, race out.
But they have a very strong driver line-up: Charles has run wheel-to-wheel with Max and Lewis in the past and shown ease while doing so, while Carlos showed well when teamed with Max at Toro Rosso when they each came into F1, and continues to improve. How well this self-honest driver rises to the challenge of his team mate, and running up the front with Max, promises to be one of the facets most worth monitoring this year.
READ MORE: More Ferrari success or a Red Bull resurgence? – 5 storylines we're excited for ahead of the 2022 Saudi Arabian Grand Prix
Can Ferrari keep it up? Can they best Red Bull again in Jeddah? Team boss Mattia Binotto's future may well rest on their ability to be a consistent threat, given that Ferrari's last run to a title was as long ago as 2007 for the drivers' championship and 2008 for the constructors'.
And neither the reliability-troubled Red Bull nor the porpoising Mercedes will be down for long. But while it lasts – and let's hope the F1-75 really is as good as it looks and its initial success was no flash in the pan – let's savour the splash of red that has added fresh colour to the new title contest.