Feature
A portrait of a unique colossus – 5 insights into Enzo Ferrari, 33 years on from his death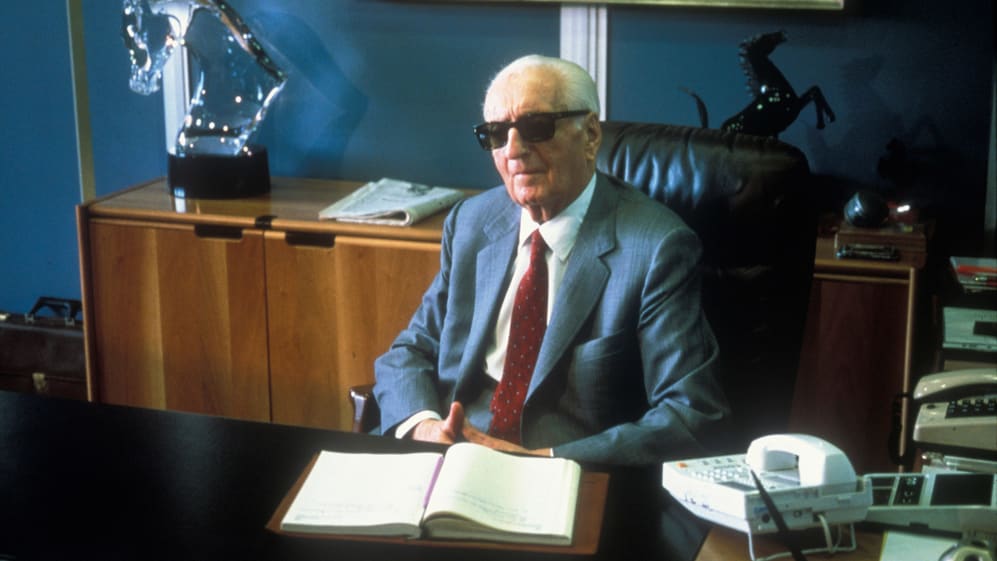 On this day 33 years ago, the F1 world was rocked by the death of Enzo Anselmo Giuseppe Maria Ferrari. Born on February 20, 1898, in Modena, he had battled for Italian honour, first in pre-war years with Alfa Romeo, then with his own marque in the early years of the Formula 1 World Championship, carefully crafting the enigmatic image of a man who rarely attended races or even practice days yet pulled so many strings from his fortress in Maranello where he created not just Grand Prix cars and sports racers, but road cars that well-heeled members of the public could purchase.
In his time, the white-haired patrician in the dark glasses would be called mysterious, charismatic, autocratic, political, imperialist, irascible, unsentimental, ruthless and cold-blooded. He may well have been all of these things at different times in a remarkable career in racing.
But one thing is certain: there was nobody in the sport, before or after, who was anything like him. Here are five vignettes which help to paint the portrait of a unique colossus.
Ferrari at 1000: The enduring appeal of F1's most iconic brand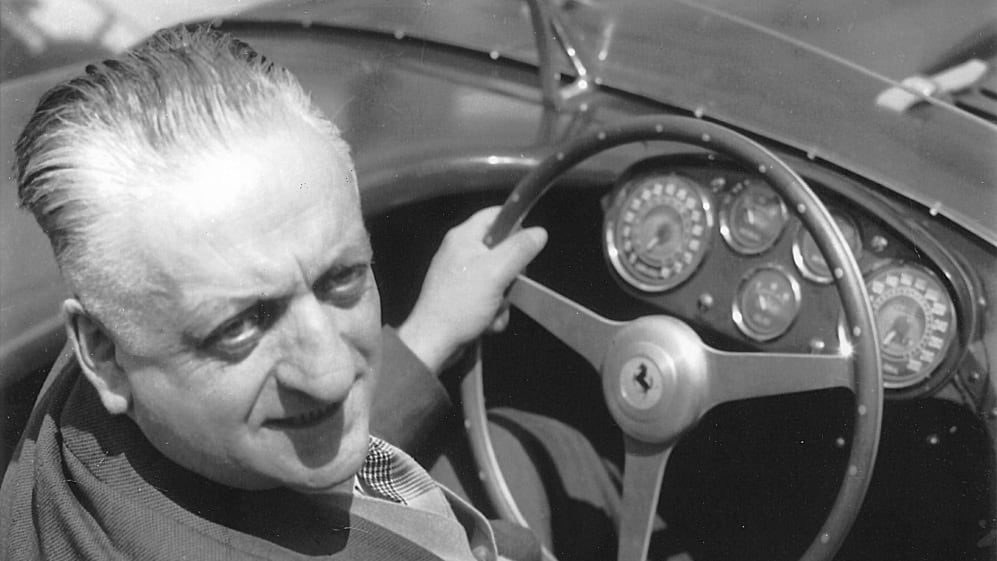 How good a driver was he?
There remains considerable debate about Enzo Ferrari's career as a racing driver. Some laudatory books list him competing in Grands Prix, but though he was on the entry lists for the races at Monza in 1922, Mugello in 1923, Lyon in 1924 (and the Mille Miglia in 1930), the best evidence is that he did not appear in any of them.
For the most part he competed in Italian races, and his most significant achievements were winning the Coppa Acerbo in Pescara in 1924, and finishing second in the Targa Florio in 1920. His other events were just regional hillclimbs and local road races, according to respected historians such as Griff Borgeson and Brock Yates.
PODCAST: Jacky Ickx on Stewart, Brabham, the great Enzo Ferrari and more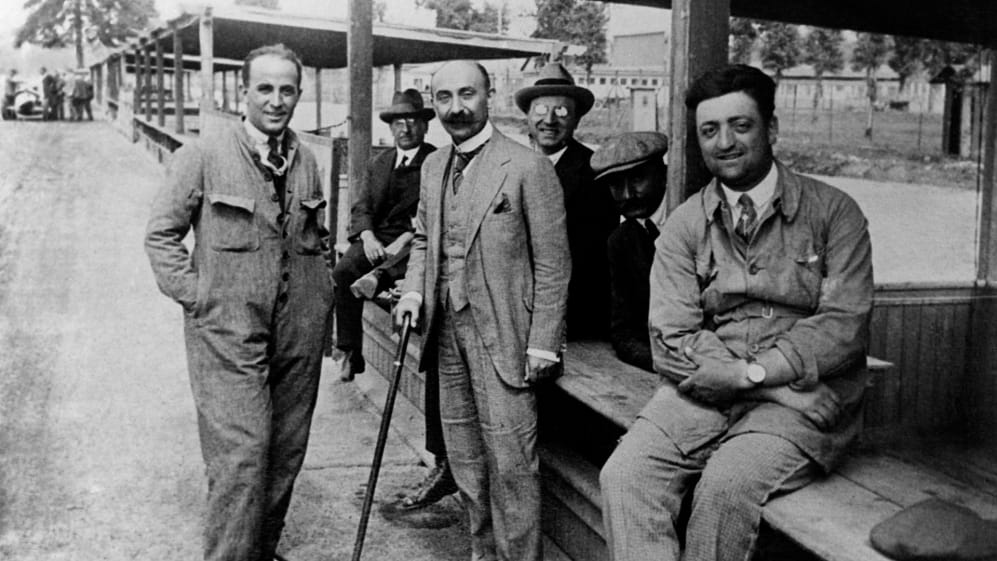 After the deaths of Ugo Sivocci at Monza in 1923 and Antonio Ascari at Montlhery in 1925, he really made his name running the highly competitive works Alfa Romeos under the aegis of Scuderia Ferrari from 1929, and later as team manager when Alfa took back control in 1937.
But it was when he started making cars under his own name, from 1947, that the legend that endures to this day first took form. When they beat the Alfa Romeos at Silverstone in 1951, to signal the end of an era, he declared theatrically: "I cried for joy. But my tears of enthusiasm were mixed with those of sorrow because I thought, 'today I have killed my mother.'"
READ MORE: Under the bodywork of the Alfa Romeo 'Alfetta' – 70 years after it won the first ever F1 race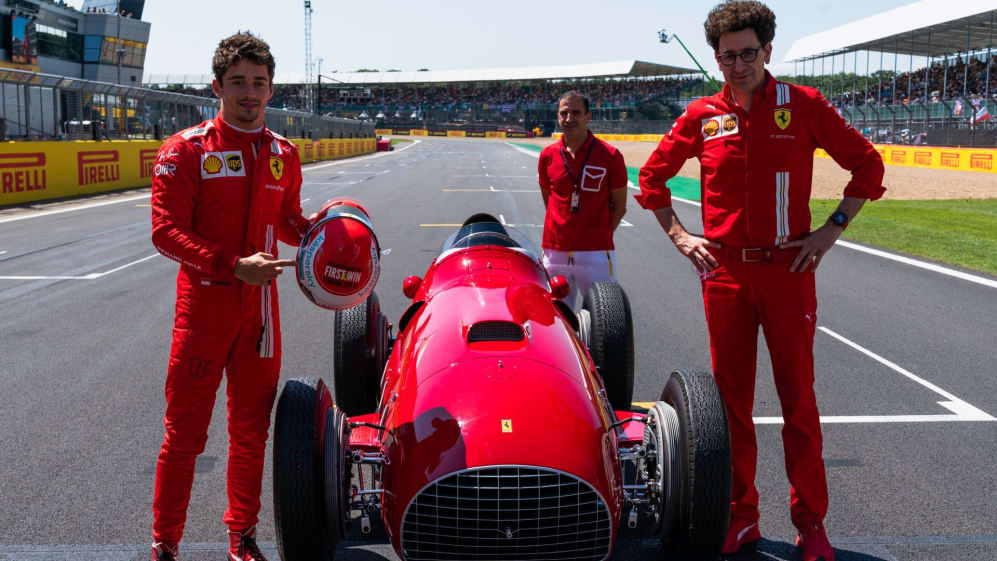 Ferrari's personal favourites
In his time, Enzo Ferrari had many star drivers in his team: Juan Manuel Fangio won one of his five titles with him, in 1956; the first-ever champion, Giuseppe Farina, switched from Alfa Romeo to his stable; Alberto Ascari, deemed to be Fangio's equal, won him his first titles in 1952 and '53; Mike Hawthorn won his first race and only title for Ferrari; Phil Hill, John Surtees, Niki Lauda and Jody Scheckter won their titles in the red cars, while other stars such as Dan Gurney, Richie Ginther, Cliff Allison, Wolfgang von Trips, Ricardo and Pedro Rodriguez, Chris Amon, Derek Bell, Jacky Ickx, Clay Regazzoni, Mario Andretti, Didier Pironi, Patrick Tambay, Rene Arnoux, Michele Alboreto and Gerhard Berger graced Ferrari cockpits.
Sadly, Eugenio Castellotti, Luigi Musso, Peter Collins, Lorenzo Bandini and Ignazio Giunti died racing for the team.
READ MORE: F1's Best Drives #5 – Fangio's race of a lifetime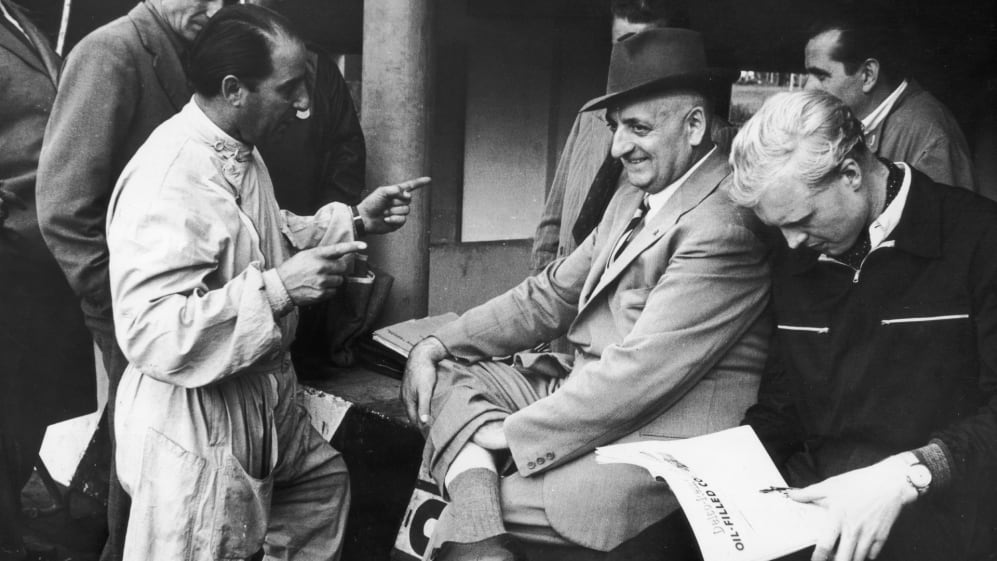 But long before Red Bull's Helmut Marko gained his reputation for being hard on his drivers, Ferrari was deemed 'an agitator of men'. He preferred not to nominate a number one driver, but to set each of his pilots against each other to establish a natural pecking order.
After travelling all the way from the UK to Bari in 1951 to drive for the team, only to discover on arrival that he had been 'replaced' by Piero Taruffi, Stirling Moss refused ever to drive for Ferrari.
Niki Lauda was outraged to discover that while he was recovering so astonishingly from his near-fatal Nurburgring burns in 1976, he had been replaced by Carlos Reutemann. He insisted on staying, won the 1977 world championship, then promptly left for Brabham.
But Ferrari did have two favourites: pre-war ace Tazio Nuvolari, and post-war legend Gilles Villeneuve. He loved the way both fought no matter where they were in a race. He called Nuvolari the best he had ever seen, and loved Villeneuve's never-say-die attitude, saying of him: "He made Ferrari a household name and I was very fond of him." From Enzo Ferrari, that was praise indeed.
READ MORE: 5 reasons F1 fans are still in awe of the legendary Gilles Villeneuve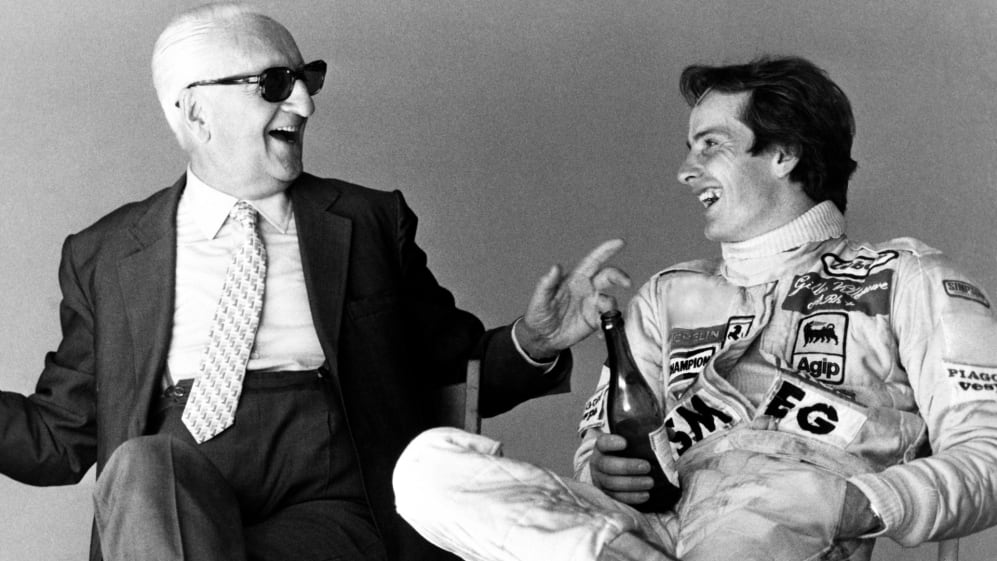 Old guard beliefs on engines and chassis, but an aerodynamic innovator
Enzo Ferrari firmly believe that the engine of a racing car belonged at the front of the chassis, rather like the horse that pulled the cart. That was typical of his entrenched views on engineering, and it took a lot to persuade him in 1960 to create the Dino 246P, the first rear-engined Ferrari Grand Prix car.
It was not a success, but after Phil Hill had scored the final triumph for the front-engined F1 car at Monza that year – the man who liked to be called Il Commendatore, Il Drake or l'Ingegnere – had a rear-engined car ready for the 1.5-litre new formula of 1961 which propelled the American to the world championship.
Nevertheless, Ferrari remained faithful to old ways of doing things, and technical director Mauro Forghieri had to use all his wiles to develop the wings which graced F1 cars for the first time at the Belgian GP in 1968.
Others had used such devices elsewhere, notably Michael May and Jim Hall in sportscars, but together with Lotus and Brabham, Ferrari were for once in the vanguard of the aerodynamic revolution as the word 'downforce' entered the F1 lexicon.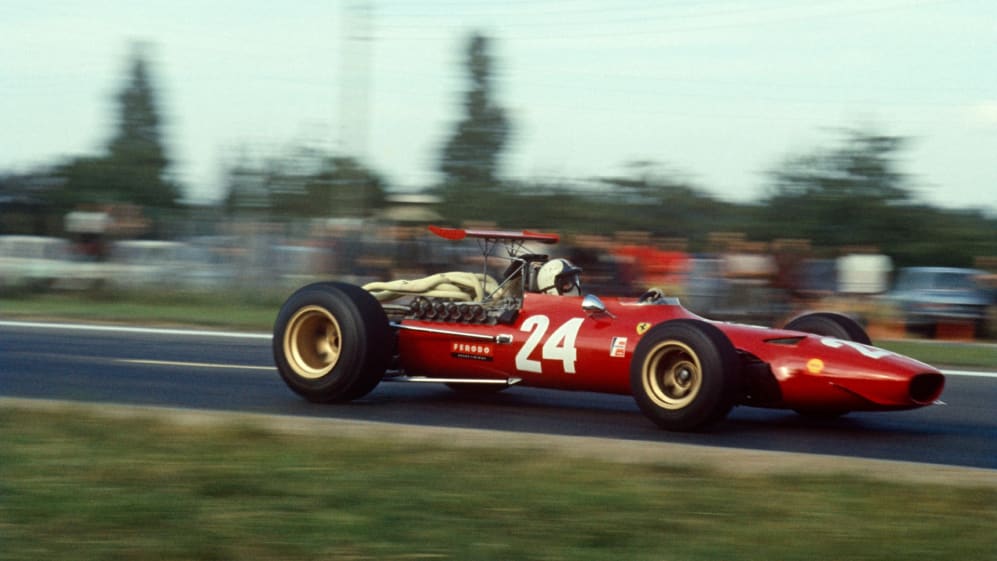 Ferrari, the master manipulator
Ferrari was always a master at getting what he wanted, and usually won the political games that he played from time to time. When he occasionally chose to miss races, strikes in the Italian metal workers unions were usually blamed, though that became a weaker excuse after John Surtees had introduced the team to glass-fibre rather than aluminium for things such as bodywork.
The Indianapolis project of 1986 became a case in point, though some on the inside of the project, such as Piero Ferrari and Bobby Rahal, insist that the Ferrari 637 really was intended to race at Indianapolis. And, to be fair, it seemed a great length to go to just to score a political point…
PODCAST: Drivers on strike! The inside story of the Grand Prix when the drivers refused to race
Here's what happened. That year the FIA were planning the next F1 formula, to replace the 1.5-litre turbocars. That formula was effectively a hangover from 1966, and had cleverly been exploited when Renault opted for the almost forgotten 1.5-litre 'blown' option instead of the hitherto universal 3-litre normally aspirated engines.
For 1989 the plan was to continue only with the 3.5-litre 'atmo' engines which had been allowed since 1987, albeit with only eight cylinders. This enraged the Old Man, who cherished his V12s.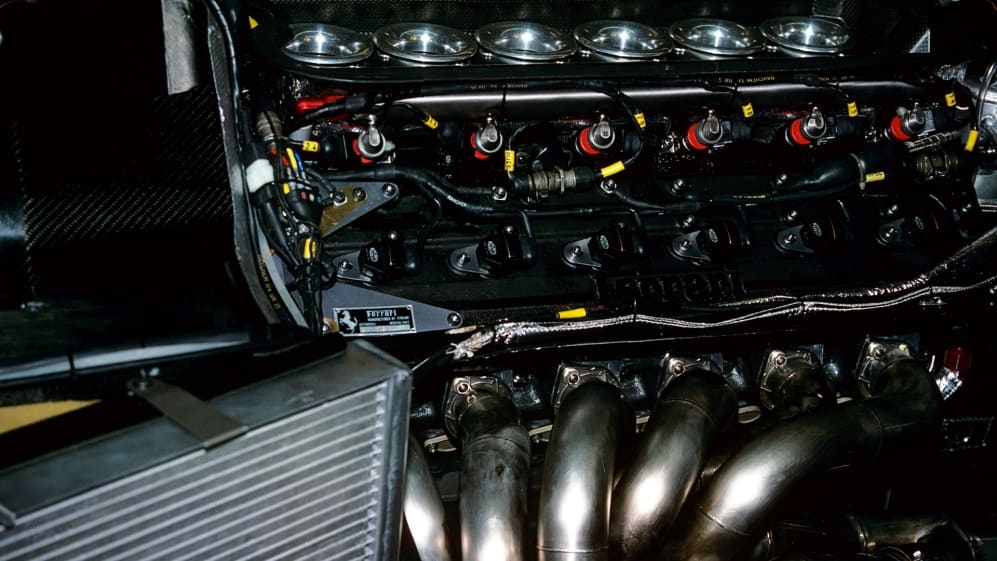 To express his dissatisfaction, he released a devious statement: "The news concerning the possibility of Ferrari abandoning Formula 1 to race in the United States has a basis in fact. For some time at Ferrari there has been study of a programme of participation at Indianapolis and in the CART championship.
"We spoke of the possibility of racing CART to show that we will not necessarily be in F1 forever."
That veiled threat was sufficient to bend the FIA's will to his own, and 12-cylinder engines remained part of F1 for a while longer.
But the Gustav Brunner-designed 637 had been built, and Bobby Rahal tested at Fiorano. The Indy star was adamant that it was a serious project rather than a political tool, but today it remains an unraced museum tool - the dropping of which may have been the quid pro quo for the continued legality of V12s - that exemplified how Ferrari could make anything work to his advantage.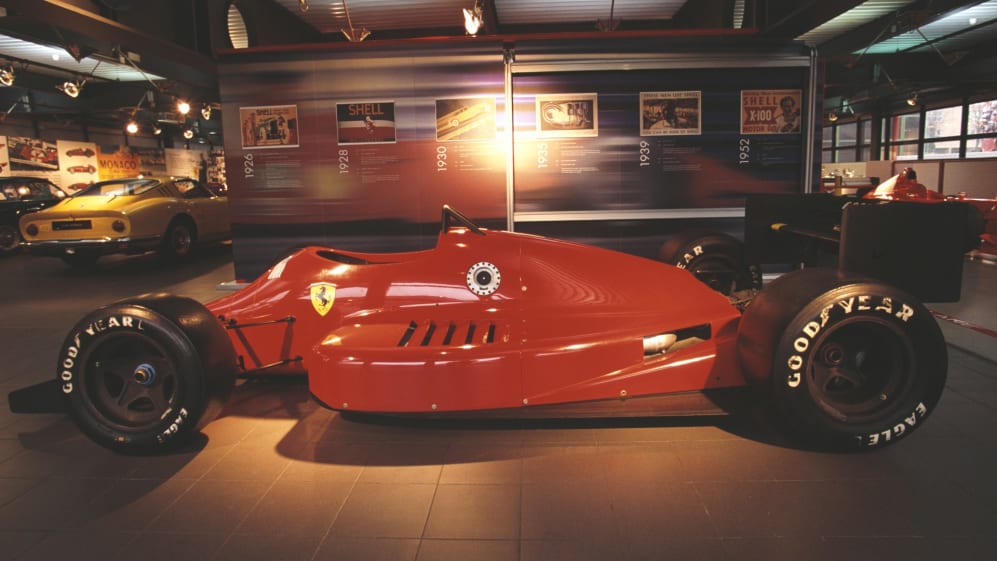 The miracle race of remembrance
Ferrari's 1988 season was less than stellar as the McLaren Hondas of Senna and Prost ran amok. But then a curious thing happened at the Italian Grand Prix at Monza, only 28 days after Enzo Ferrari's death.
Prost led initially, then chased Senna hard despite a misfire which led to his retirement. Then gradually Gerhard Berger and Michele Alboreto in their Ferraris were able to keep the Brazilian under pressure as he needed to conserve fuel. Pushing hard to maintain his lead, Senna stumbled over backmarker rookie Jean-Louis Schlesser's Williams as he lapped it in the first chicane with just two laps left to go, and found himself beached as he spun.
READ MORE: Remembering an emotional Monza 1-2 for the Scuderia
The crowd went berserk as the two red cars were left to finish first and second in an emotional tribute to their creator, almost as if he were pulling strings yet again to his beloved team's benefit. It was, after all, the only race that year that McLaren failed to win…
It took four goes to measure the fuel in Berger's winning car – at first it took 151.5 litres of fuel, which exceeded the permitted maximum of 150. A second refill and then a third were undertaken, before just 149.5 could be persuaded into the tank and the car could be declared legal. The tifosi, oblivious to the drama, had already invaded the track, waving their Ferrari flags deliriously.
That night, the church bells in Maranello rang even louder in their traditional celebration of a Ferrari victory. And somewhere, perhaps, an old white-haired man in dark glasses smiled his enigmatic smile once again.
LISTEN: What it meant to race for Ferrari under Enzo, by Andretti, Scheckter, Berger and more