Opinion
TREMAYNE: If ever there was a race to test Verstappen, Zandvoort was it – and he passed with flying colours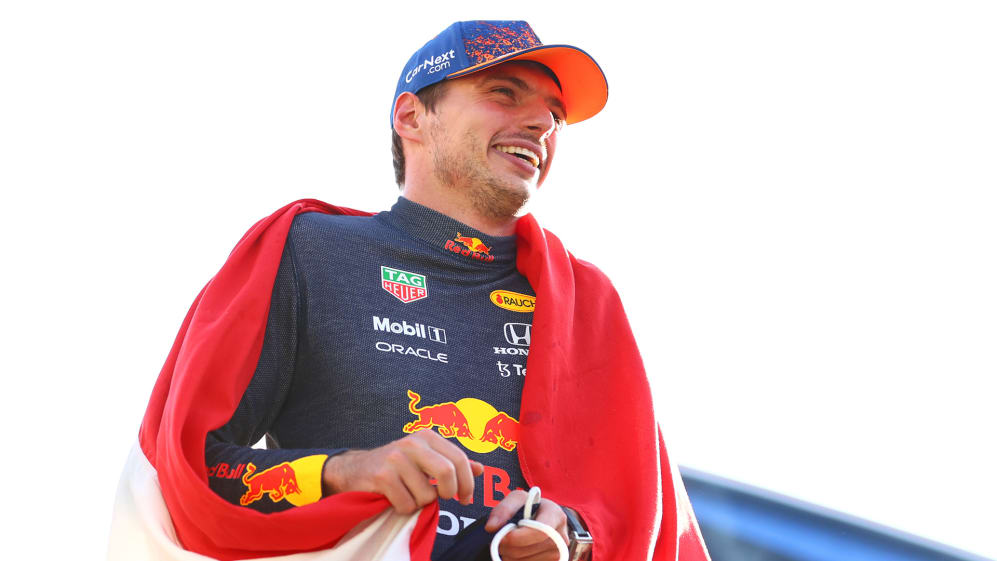 The last time that Max Verstappen and Lewis Hamilton shared the front row of an F1 grid at Silverstone, we all know what happened.
Hands up anyone who didn't have that thought running through their head in those final moments at Zandvoort on Sunday, when the orange smoke bombs started going off and the drivers completed their grid formation lap and sat waiting for five red lights to come on and then go out.
As in Spa, before everything got washed out, the pre-race atmosphere was electric. The splendidly refashioned circuit was hugely popular in its new guise. With its newly banked corners, bumps and elevation changes it was a real rollercoaster – what IndyCar legend Rick Mears used to call a bullring.
READ MORE: 'It's pure fun!' – The drivers have their say on Zandvoort as Dutch GP track returns after 36-year hiatus
A drivers' track which was relentless, and unforgiving of mistakes that its various characteristics rendered all too easy for the unwary to make.
Everything would depend on the first run through Tarzan, the first 180 degree right-hander, and then the left-hander named Hugenholtzbocht (after brilliant circuit designer Johannes Bernhardus Theodorus "Hans" Hugenholtz – better known as John – who also created Suzuka). The steep banking there meant that you could take a low entry line or the higher line up on the very edge of it, but whichever you chose would eventually converge on the exit…
If any race was to test the mettle of the young 23-year-old who sat on his 10th pole position, it was this one as the Dutch Grand Prix returned to the calendar after a 36-year hiatus. The fanatical attention and vocal support from the Orange Army – Holland's answer to Italy's tifosi – placed a huge weight of expectation on his shoulders.
Fourteen of his countrymen had raced in F1, starting with Jan Flinterman and Dries van der Hof in the inaugural race in 1952, then nobleman Carel Godin de Beaufort; Ben Pon; Gijs van Lennep; Roelof Wunderink; Boy Hayje; Michael Bleekemolen; Jan Lammers (the hugely engaging little guy who is now circuit manager, who suggested that the incredible crowd was a "decaffeinated" version of what had been planned before Covid restrictions had to be applied to the number of spectators); Huub Rothengatter; Max's own father Jos (once managed by the lofty and likable Huub); Robert Doornbos; Christijan Albers and Giedo van der Garde had all tried their best.
Some of them scored points, but only Jos took podiums, consecutively in Hungary and Belgium when he was Michael Schumacher's team-mate at Benetton in 1994 in a career that deserved so much more (I still fret over what he might have achieved with the Harvey Postlethwaite-designed Honda RA099 before Harvey's untimely death in 1999).
None of them won a Grand Prix. But there, all round the circuit, was the human evidence that 65,000 people – many of whom had come back to Holland drenched and frustrated from Spa – were expecting him to put that right.
Half of the Zandvoort track is owned by Prince Bernhard of Orange-Nassau. His cousin, King Willem-Alexander and his Queen, Maxima, were there in person, in the clear and earnest hope that Verstappen would win and sate their eager subjects.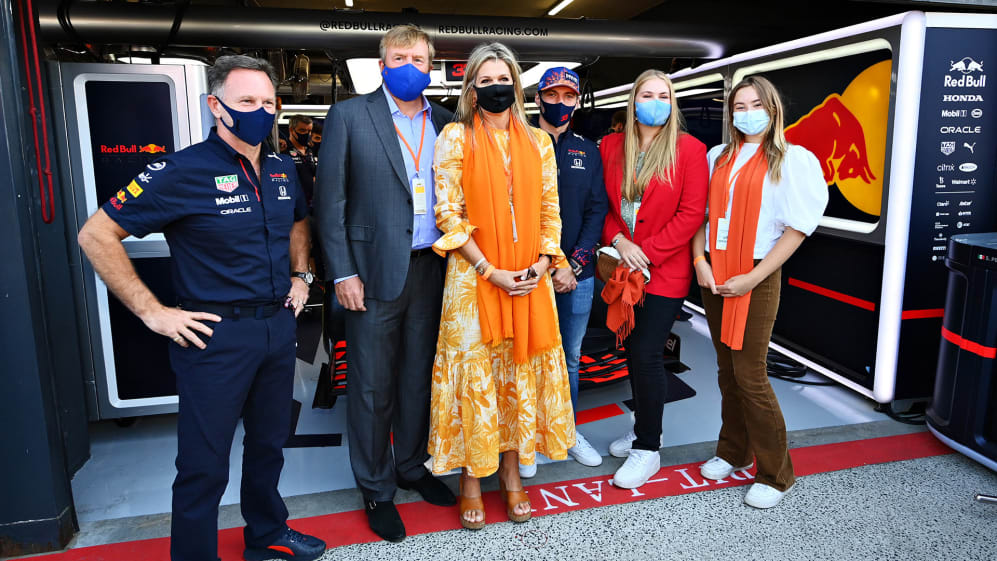 And as if all that wasn't sufficient pressure, the current best driver in the world – possibly the greatest ever – was lined up just over his right shoulder after qualifying within 0.038s after one of the laps of the season. Yet in every one of his visible moments, on and off track, Max never looked remotely ruffled.
And in the end he did precisely what his disciples had come to see. He drove a beautifully executed race which finally delivered that first national victory, and in so doing retrieved the lead of the World Championship for Drivers that Lewis had snatched away at the Hungaroring.
READ MORE: Verstappen sends home fans wild with victory over Hamilton amid party atmosphere at the Dutch GP
But it wasn't the cakewalk that might have been expected after the speed he'd shown all weekend, and that made it all the more impressive.
Right from the moment he arrived in the F1 paddock, at Spa-Francorchamps in 2014 after he had been announced as a Toro Rosso driver for 2015, he looked as if he belonged.
Some drivers seem quiet, almost cowed, as they begin to assess the scale of the mountain they want to climb. Verstappen regarded it with the insouciant self-confidence that has never gone away.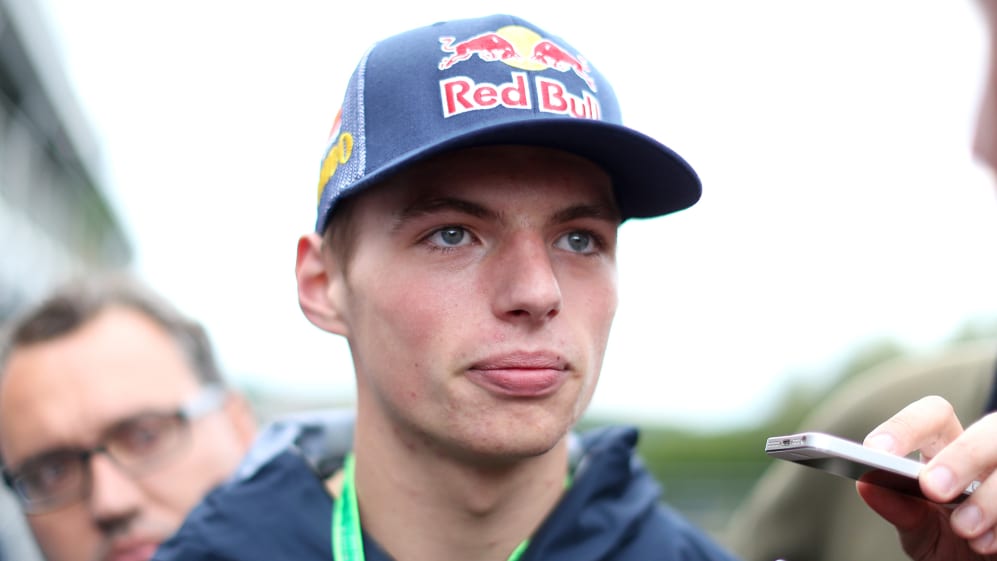 When former champion Jacques Villeneuve predicted mayhem when such a young driver graduated – he was still only 16 at the time – he couldn't have cared less. And all that he has discarded in his ensuing seven years racing in F1, with Toro Rosso in 2015 and then Red Bull, is his occasionally punkish behaviour, and you don't hear so many outbursts at stewards who have dared to penalise his youthful excesses or wrongdoings.
He has spent the last two years being a thorn in the dominant Lewis's side, waiting for the car with which to challenge his mighty Mercedes. He has that car this season in the RB16B, which is very slightly but crucially better than the Briton's.
And, for the seventh time in a rollercoaster season in which their respective fortunes have ebbed and swayed, he used it to devastating effect.
READ MORE: 'It's an amazing day' says Verstappen after retaking title lead with emotional home win
He aced the start, so much so that he was seven car lengths clear of Lewis so that the challenge posed by Turn 3 was already irrelevant. And though the Mercedes driver then brought his own A game to bear and kept him under constant pressure for 70 of the 72 laps before diving into the pits for the set of soft Pirelli tyres that enabled him to retrieve the point for fastest lap that momentarily had been snatched by team-mate Valtteri, this was Max's race to lose.
And time and again, in radio comments to his team, Lewis revealed the truth of their battle. Max was managing everything, Hamilton was having to run flat-out in vain pursuit. "These guys are so fast!" he told his race engineer Pete Bonington.
You couldn't help but think that the Red Bulldozer was firmly back on top form after the rough patch that began in Baku and continued at Silverstone and the Hungaroring, complementing the confidence that its driver had never lost.
With Red Bull still developing their car and Mercedes having updated theirs for the final time at Silverstone, the odds appear to favour the challenger if Max's Zandvoort demonstration was anything to judge by. As Lewis regroups at Monza this weekend, he knows he has to win there to stay in the game.
READ MORE: 6 Winners and 6 Losers from the Dutch GP – Who had the crowd on their feet at Zandvoort?