Feature
TREMAYNE: Redemption can rarely have tasted so good for Bottas in Turkey after his year from hell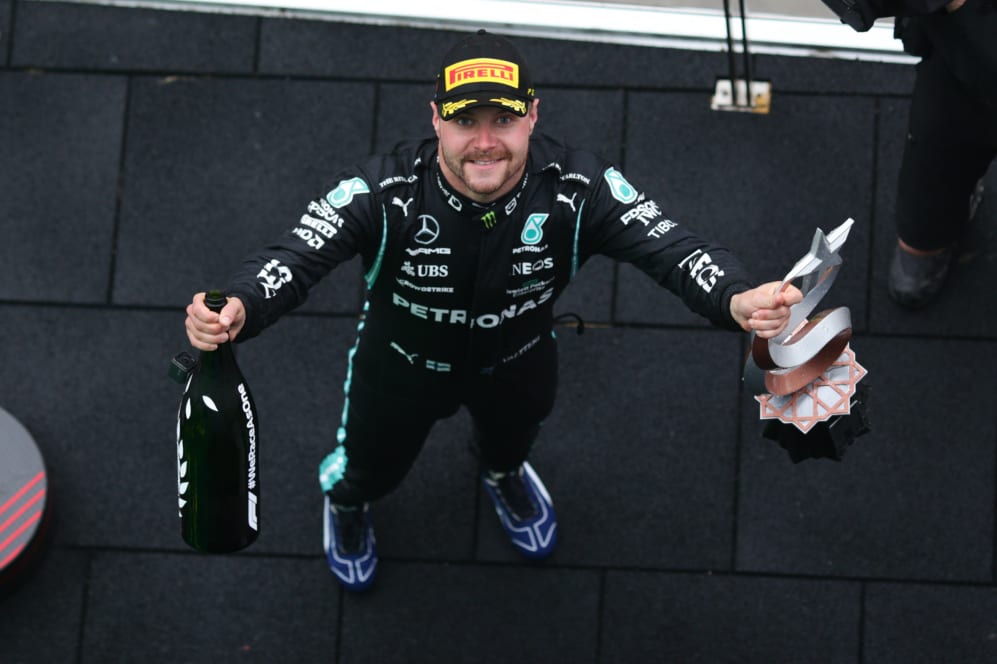 Well, it had to happen, didn't it? Valtteri Bottas finally winning another Grand Prix? Didn't you feel, as I did, that somewhere along the line in his soon-to-happen transition from Lewis Hamilton's stalwart team mate at Mercedes to team leader at Alfa Romeo, the racing gods had to smile on him at least once more?
Heaven knows, it's been a tough road for him since Russia, on September 27, 2020, when he beat Max Verstappen and Lewis, and set fastest lap.
PALMER: The Turkish GP showed how crucial Bottas and Perez could be in this super tight title battle
His races in between read like a litany of lucklessness, a phalanx of frustration, interspersed with few rays of light.
And don't let's even dwell on the debacles in Emilia Romagna with that clumsy collision with George Russell (what was a Mercedes doing fighting for position with a Williams in the first place?), and the under-braking shunt in Hungary which wiped out Max and Sergio Perez's Red Bulls, Lando Norris' McLaren, and himself…
What on earth had happened to the man who had been third in the World Championship in 2017, second in 2019 and 2020, and who had a habit of keeping Lewis honest – and quite often outqualifying him? Sure, he had been uncertain about his future early in the season – especially after Imola – and when the axe finally did fall on his Mercedes drive for 2022 it must surely have hurt his psyche massively, the confirmed leadership seat at Alfa Romeo notwithstanding.
Well, it might have seemed that the inner Valtteri had 'gone away' during many of those aforementioned trials, but last weekend he reminded everyone just what he can do, in conditions in which one might have expected Max to rise to the occasion and beat him. Instead, he dominated the Dutchman, and everybody else. Yes, Lewis beat him in qualifying but had to take that 10 grid-place drop as his ICE had been replaced, but that evened up Monza (though not Russia).
TECH TUESDAY: How bad weather foiled Hamilton and Mercedes' smart rear wing choice for Istanbul
But the man we watched on Sunday was undoubtedly one who deserved a break at long last, and when it finally came he grabbed it with all the fervour of a shipwrecked sailor finding a chunk of flotsam or jetsam in cold and dark waters.
He aced the start, and sped away from Max to the tune of 3.7s by Lap 14, then even when the Red Bull star began "beasting" his tyres, as team boss Christian Horner rather neatly put it, he was equal to the challenge. We began to wonder as the gap shrank to 2.6s by Lap 19, but Bottas had it all in hand and gently, without killing his tyres as he sometimes does (in comparison with Lewis), he drew away again.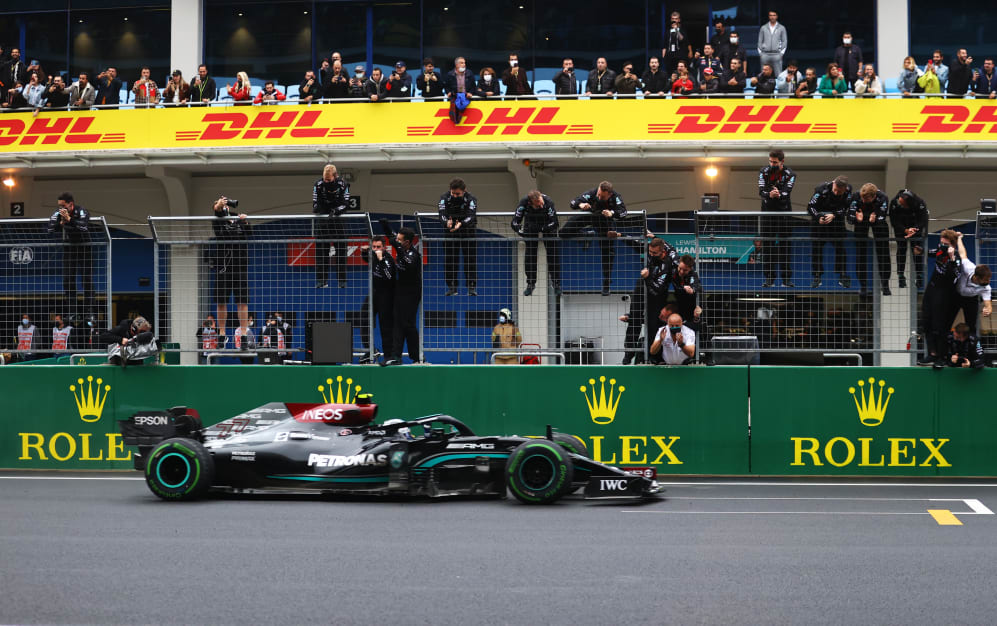 Remember, the intermediates might have been wearing down to the point where they became slicks, but Istanbul Park was a one-line track pretty much all through the race, where erring from that haven could have levied huge penalties.
There was one lap, 19, coming through Turn 1, when he ran slightly wide before tweaking the W12 gently back onto trajectory with a smoothly applied measure of opposite lock. But other than that he was in complete control, and by the time Red Bull brought Max in for fresh inters on Lap 36, Valtteri was 5.8s up the road.
It was impressive how well he had played the long game with that first set of Pirellis. The sort of performance that Lewis can routinely pull when the car is at its best.
READ MORE: Hamilton was frustrated with Mercedes' late pitstop call in Turkey – but what would have happened if he'd stayed out?
Like everyone else, Valtteri had to nurse the fresh set of inters he was given when Mercedes covered Red Bull by pitting him a lap later, as they went through a period of graining before settling down again. And he was more than equal to that, too.
And he didn't get flustered while chasing Charles Leclerc down for the lead after Ferrari had gambled on staying out, and had regained it with a neat and very confident move down the inside in Turn 1 at the beginning of Lap 47, well before the Monegasque headed pitward at the end of the lap.
By the flag he was 14.5s ahead of Max, and a point had been made. Toto Wolff spoke of his performance being "a 10 out of 10 for me," and few would have disagreed. And the relief and sheer pleasure on his face was one of those warming moments that racing can so often produce.
He's been through hell in the last year, with two or three seriously embarrassing moments, but now he had reminded everyone of exactly what he can do when all of his planets are aligned. Redemption can rarely have tasted so good.
Race Highlights: 2021 Turkish Grand Prix
He spoke of the sweetness of victory, and how this had been one of his best races. As ghostbusting goes, it was a bravura performance and he could consider those six spins at the same track last year well and truly exorcised.
And there were two cherries on his beautifully iced cake, not just one. On Lap 56 he slammed around in 1m 31.023s to pulverise Carlos Sainz's best of 1m 31.921s and take the point for fastest lap. And then he smashed that with 1m 30.432s on the final tour. I really liked that. He didn't have to do that second quick one, but he did it just because he could. It spoke of the newfound confidence he had demonstrated for the entire 58 laps, while effectively giving a two-digit Churchillian gesture to all those who had doubted him.