Feature
TREMAYNE: Why Hamilton's gritty P4 in Baku was a timely riposte to his critics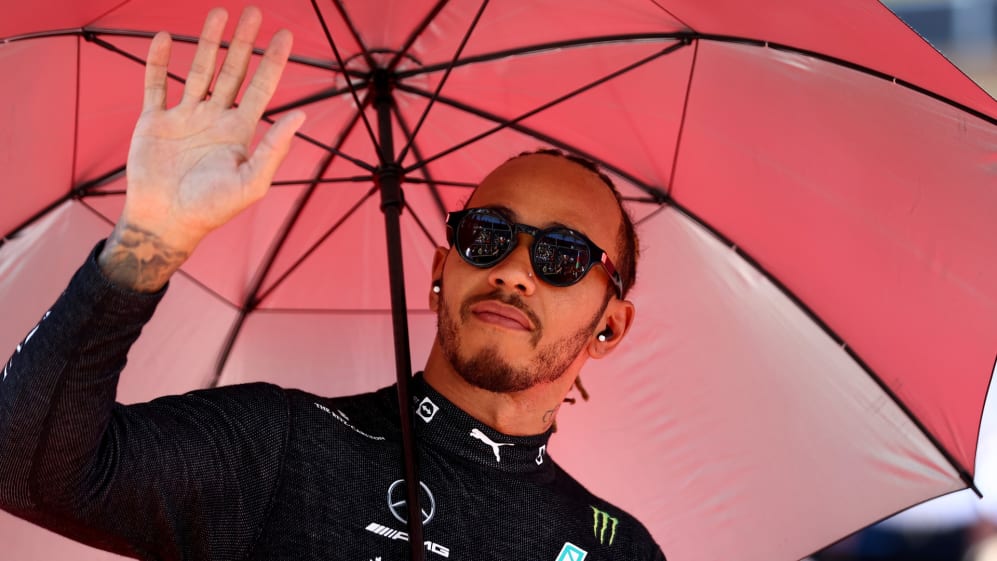 Lewis Hamilton is F1's version of the great British inter-war speed king George Eyston, who was known as Le Recordman. Hamilton holds far too many records to list here, but suffice to say he jointly holds the record for seven F1 World Championships with Michael Schumacher, and also those for race wins and pole positions (by some serendipitous neatness, 103 of each).
But even his most ardent fans are beginning to wonder if he will break any more records this season. And there is one of his own very special ones that he must dearly be hoping to maintain.
F1 NATION: Horner, Ricciardo, Norris and more look back on the Azerbaijan GP, as Verstappen extends title lead
Since the FIA Formula 1 World Championship was inaugurated in 1950 there have been 34 champions: Giuseppe Farina; Juan Manuel Fangio, Alberto Ascari; Mike Hawthorn; Jack Brabham; Phil Hill; Graham Hill; Jim Clark; John Surtees; Denny Hulme; Jackie Stewart; Jochen Rindt; Emerson Fittipaldi; Niki Lauda; James Hunt; Mario Andretti; Jody Scheckter; Alan Jones; Nelson Piquet; Keke Rosberg; Alain Prost; Ayrton Senna; Nigel Mansell; Michael Schumacher; Damon Hill; Jacques Villeneuve; Mika Hakkinen; Fernando Alonso; Kimi Raikkonen; Lewis Hamilton; Jenson Button; Sebastian Vettel; Nico Rosberg and Max Verstappen.
But right now, Lewis has done something that none of them managed: he has won at least one Grand Prix every year he has competed in F1. Even in the years when he had poor cars, notably 2009 and 2013, he managed two and one respectively.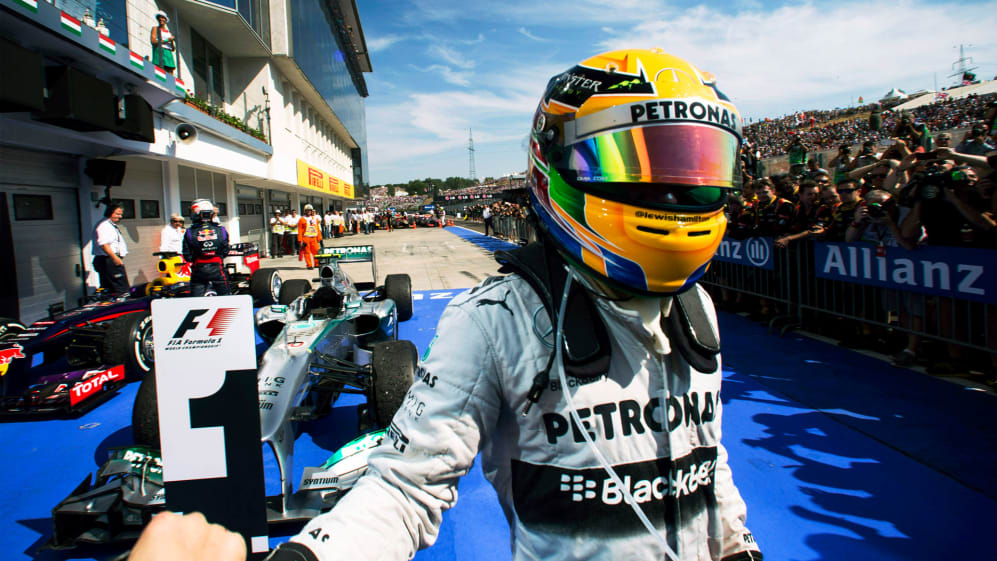 Like all topliners, there have been times when his presence in the cockpit has given some less-than-great machinery a cachet a lesser driver would have been unable to bestow. Might not some of the McLarens that Ayrton drove, or Michael's Benettons, have looked less stellar without their hands on the steering wheels?
Again, making the most of the best machinery is every driver's aim, and are we criticising either Max Verstappen or Charles Leclerc for the superb job they are currently doing for Red Bull or Ferrari?
READ MORE: 6 Winners and 5 Losers from the Azerbaijan Grand Prix – Who leaves Baku the happiest?
I've mentioned here before that one of my favourite quotes was by boxer Jack Dempsey, who once defined a champion as "somebody who gets up when they can't." I'm sure that Tyson Fury would be well able to explain exactly what that means.
And this season, we are watching Lewis having to do just that, with a car that is difficult and uncomfortable to drive. I'm not surprised that there are some within the F1 paddock who believe that he was 'putting it on' on Sunday night as he struggled to get out of his Mercedes after a strong drive to fourth place.
We're all cynics to greater or lesser degrees, and you tend to pick and choose those whose words you tend to believe, and those whose you regard with, let's say, a greater degree of caution. There have been champions in the past who liked to ham it up, and stress how hard it had all been, but I've never seen Lewis as one of them, nor as one who might act in certain ways for political gain.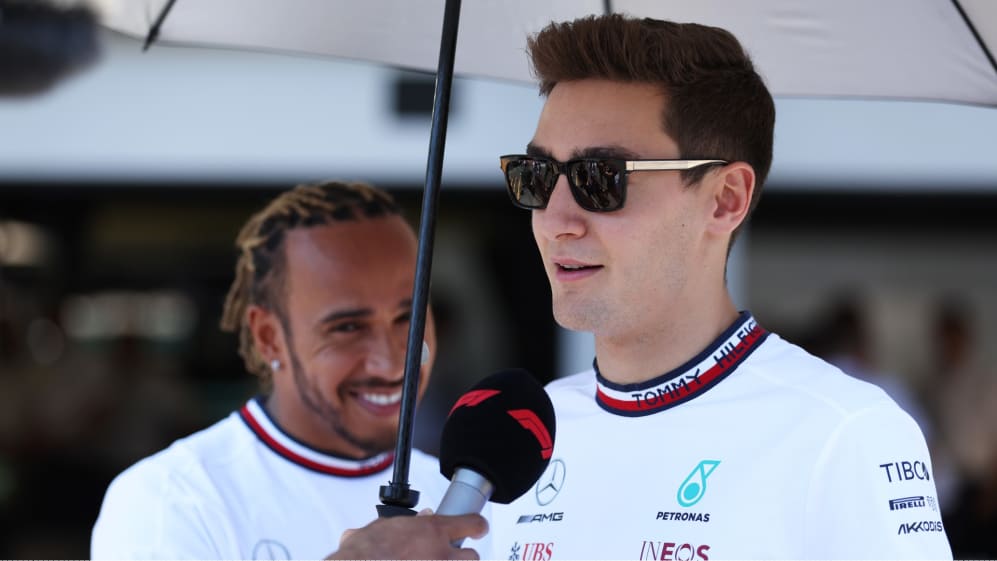 My old boss, Wesley Tee, who owned Motoring News, could be… difficult, let's say, over certain issues, and whenever there was disagreement over page numbers or content, he would often resort to a bit of doggerel that ran something like: "Two men looked through prison bars, one saw darkness, one saw stars."
And thus, one can look two ways at the fact that George Russell has often been getting the upper hand over his legendary team mate, with generally better qualifying, twice as many podium finishes, and 99 points to Lewis's 62. By any standard that's great going from George, but in my book that doesn't spell the end of the road for Lewis nor, as some the crueller scribes chose to suggest this week, that he is getting "past it".
Pedal to the metal, and the car at every angle imaginable, and a heart that never gave up? Isn't that the sort of magic that enthrals us all?
READ MORE: A return to Montreal and Ferrari looking to bounce back – 5 storylines we're excited about ahead of the 2022 Canadian GP
Toto Wolff was his usual candid self over the weekend, and pointed out that Lewis has quite happily taken on the role as the one who tries the different components and the different set-ups, and while they sometimes prove beneficial, Mercedes are currently in the situation as they try to make their car behave with the planted grace of a Red Bull or a Ferrari – and very often the experiments have led down blind alleys or given only qualified results.
That's racing. It seems to have been the case that Lewis's car behaved less well than George's last weekend, but you can't gainsay either man's commitment or resolve.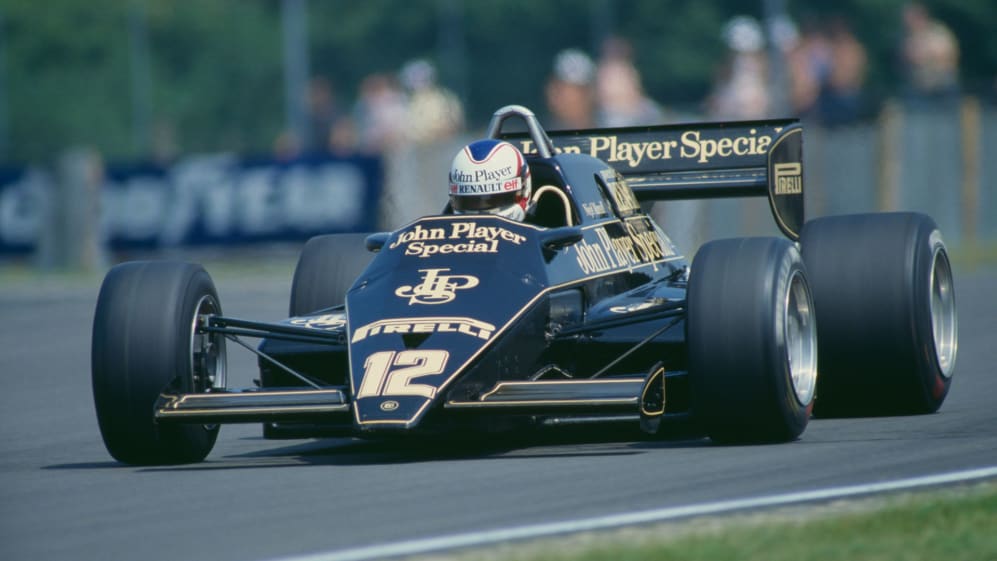 Their struggles have reminded me of Nigel Mansell's battle with the first turbo-engined Lotus, the 93T, at the Race of Champions back in 1983. That was one of the most horrible-handling F1 cars I have ever witnessed, and Nige's progress with it along the pit straight and the dive down Paddock Bend was the automotive equivalent of alligator wrestling.
But like George and Lewis on Sunday afternoon, he never gave up. It's that champion thing, and it always irks me when people belittle those who have it.
It's in the midst of such challenges that you see the true colours of a racer. Remember how Gilles Villeneuve used to squeeze speed out of the turbo-powered Ferrari 126C2 in 1981. Pedal to the metal, and the car at every angle imaginable, and a heart that never gave up? Isn't that the sort of magic that enthrals us all?
READ MORE: 5 reasons F1 fans are still in awe of the legendary Gilles Villeneuve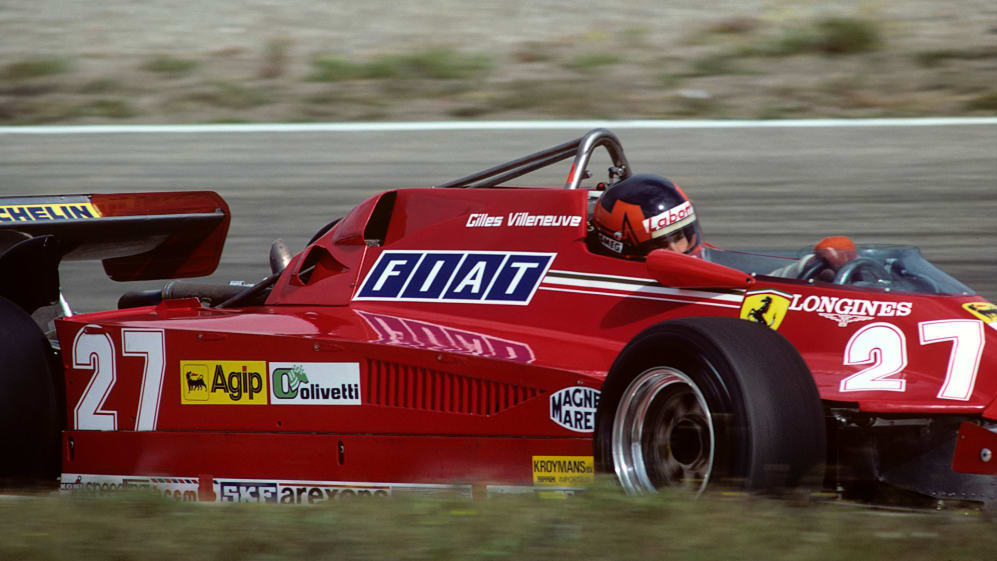 I remember years ago, one of Jackie Stewart's Paul Stewart Racing F3000 drivers quit a race at Spa because the car was hard to drive. Jackie doesn't often resort to harsh language, but I can still hear his exasperated response, loud and clear: "***** ******! I had to drive the BRM H16!"
I'd say that Lewis's third-fastest lap on Sunday – 1m 47.044s, to Sergio Perez's 1m 46.046s and Max Verstappen's 1m 46.050s, and George's 1m 47.177s – is a solid enough indication that Lewis has neither given up nor lost his ability to drive quickly, and his overtaking en route to fourth place was his usual patient, clinically well-executed work. What was hitherto unseen was the sheer grit that kept him going to the bitter end.
I'd call that a champion's drive.