Feature
5 reasons F1 fans are still in awe of the legendary Gilles Villeneuve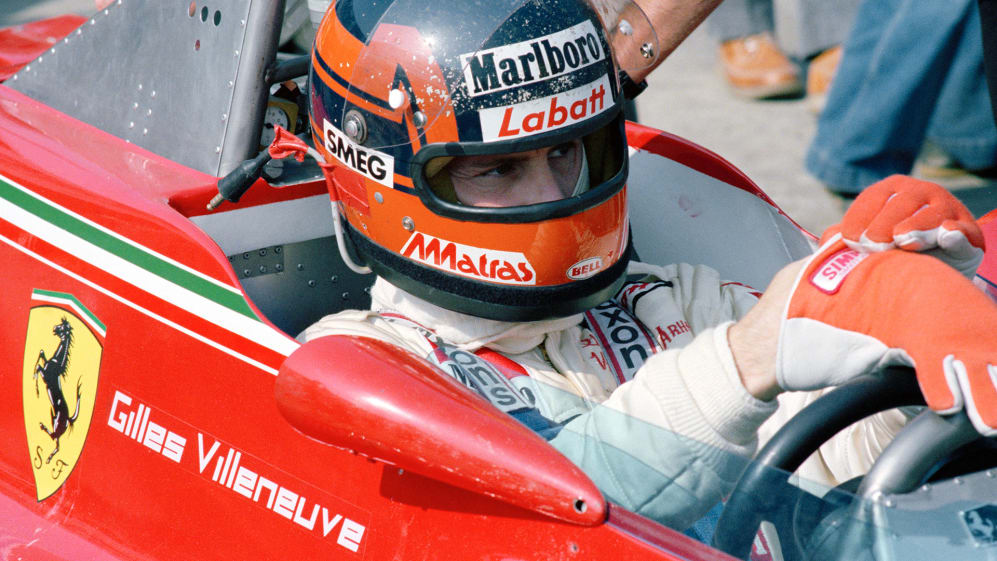 Had things panned out differently, January 18, 2021 would have marked the 71st birthday of Gilles Villeneuve. The French-Canadian driver only competed in six seasons of Formula 1, and won just six times – and yet his extrovert driving style and never-surrender attitude mean he is still sorely missed by F1 fans today.
Lap 4 of the 1981 British Grand Prix at Silverstone, and Villeneuve has just clouted the fiddly chicane at Woodcote. Carnage ensues, as Villeneuve spins into the catch fencing and eventual retirement, taking Williams' Alan Jones and Alfa Romeo's Andrea de Cesaris – who'd both been unable to avoid the French-Canadian's rotating Ferrari 126CK – with him. The crash was, to all intents and purposes, Villeneuve's fault.
Watching on a television set back in Maranello, Enzo Ferrari – the hard-headed doyen of the marque, and not a man known for his levity when it came to drivers crashing his precious racing cars – turned to his designer Harvey Postlethwaite and said: "Too narrow, this chicane."
READ MORE: The unforgettable Gilles Villeneuve's maiden win remembered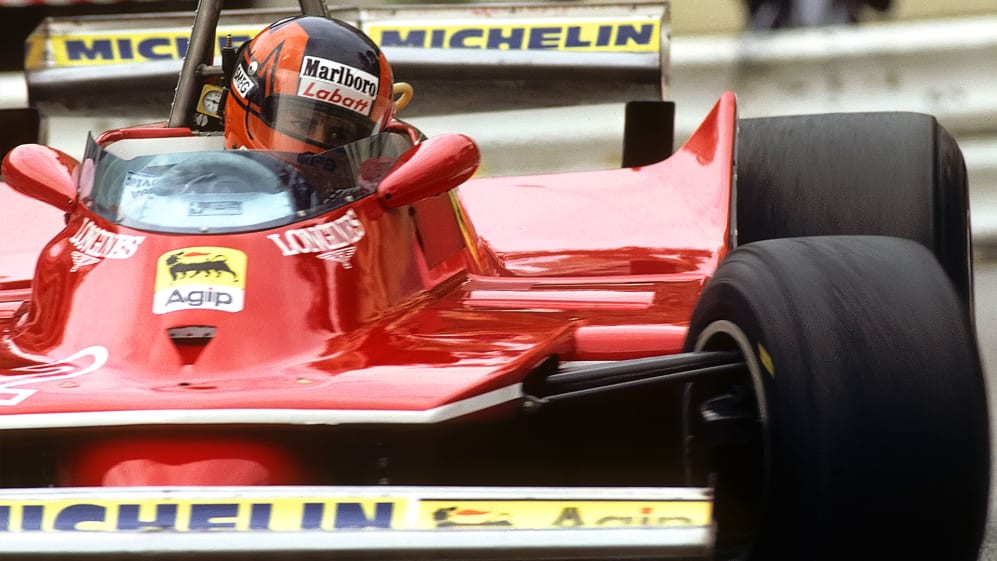 Such was the leniency and affection that Enzo Ferrari – and F1 fans around the world – afforded to Gilles Villeneuve. It's nearly 40 years since Villeneuve lost his life on a grey day in Zolder, Belgium. And yet despite his rather meagre statistics – with just two pole positions joining the six wins from his 67 Grand Prix starts – Villeneuve's name, and legend, continues to echo down the years. Why?
Here are five reasons why we're all still in awe of Gilles Villeneuve...
1. He was one of Enzo Ferrari's favourites
Avuncular, warm-hearted, tender, empathetic – all words which singularly fail to describe Enzo Ferrari's habitual relationships with his drivers. It's said that when he found out Eugenio Castellotti had fatally crashed his Lancia-Ferrari while testing at Modena in 1957, Enzo's first question had been: "E la macchina?" – "and how's the car?"
Meanwhile, just a few months after Villeneuve's fatal crash at Zolder, Didier Pironi's career-ending smash at Hockenheim is said to have evoked the following response: "Addio Mondiale" – "goodbye world championship".
LISTEN: What it meant to race for Ferrari under Enzo, by Andretti, Scheckter, Berger and more
Villeneuve, however, was one of a very select band of drivers who managed to earn both the respect, and the love, of Signor Ferrari. Ferrari had famously been team manager for the great Tazio Nuvolari at Alfa Romeo in the 1930s, and saw clear parallels between Villeneuve and The Flying Mantuan – both men who drove with an almost possessed air, as if egged on by something otherworldly that allowed them to transcend the performance of their often inferior machinery.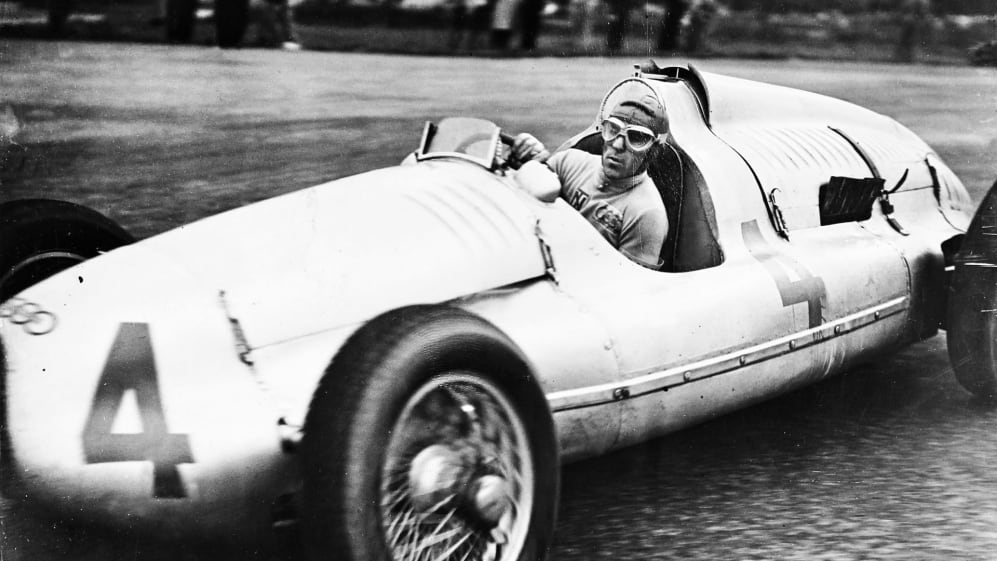 Ferrari's affection for Villeneuve certainly wasn't born out of his driver's deference either, with Harvey Postlethwaite remembering the French-Canadian telling Il Commendatore: "I'll drive [the car] all day long, I'll spin it, I'll put it in the fence, I'll do whatever you like. I'll drive it because that's my job, and I love doing it. I'm just telling you we're not going to be competitive". According to Postlethwaite, "the Old Man loved him for it".
Little wonder, then, that Enzo Ferrari was so cut up when Villeneuve lost his life at Zolder, writing an extraordinary tribute – which put Villeneuve on the same pedestal as his beloved late son Dino: "His death has deprived us of a great champion – one that I loved very much. My past is scarred with grief; parents, brother, son. My life is full of sad memories. I look back and see the faces of my loved ones, and among them I see him."
READ MORE: Ferrari at 1000 – The enduring appeal of F1's most iconic brand
2. His car control was stunning
While all of today's crop of F1 drivers learned their craft at the kart track, Gilles Villeneuve learned his racing snowmobiles in Quebec – and it showed. Much like racing speedway on motorbikes, snowmobile racing on ovals requires riders to pitch the front of their machines into the corner and then control the resultant slide on the throttle – and 1974 snowmobile world champion Villeneuve's technique on the snow was little different to the one he used at the wheel of his Ferraris.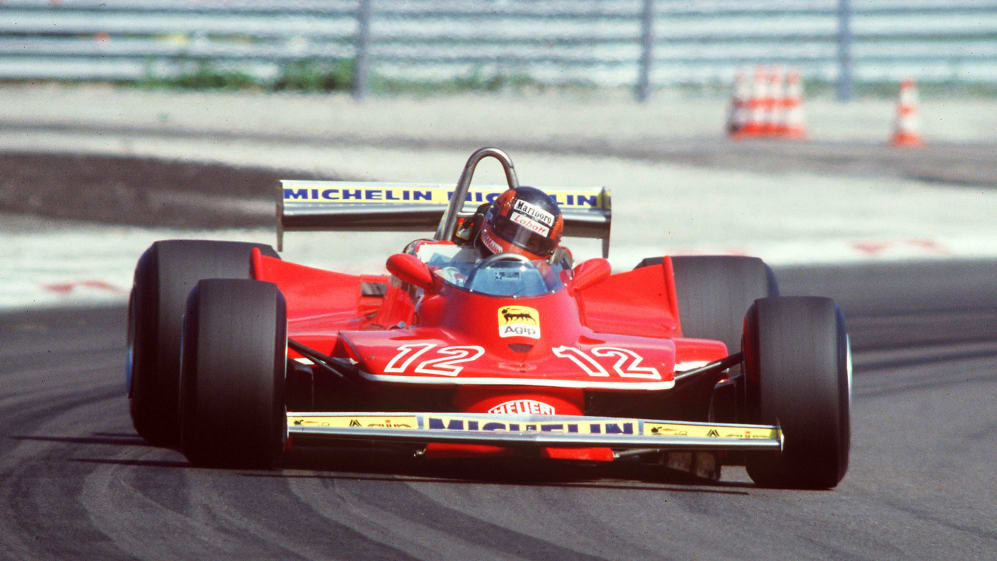 The modus operandi of Villeneuve, like that other great artist of the 1970s Ronnie Peterson, was to powerslide through corners with perfect control, using opposite lock to dance the car on the limit of adhesion before gunning it at the exit.
It was the antithesis of the approach preached by three-time world champion Sir Jackie Stewart – and yet even the Scot couldn't deny his admiration for Villeneuve's ability: "His car control was extraordinary, even compared with the many talented drivers I've had the opportunity to drive against over the years," said Stewart. "[He drove a] Grand Prix car to the absolute limit of its ability."
READ MORE: Snowmobiles, BMXs and skiing – Why karting isn't the only starting point for F1 drivers
That stupendous car control – legendary F1 journo Alan Henry once described Villeneuve as "the last person who had the totally uninhibited joy of driving a racing car" – manifested itself at lower speeds too. At Monaco in 1980, Villeneuve incurred the wrath of his friend Professor Sid Watkins, after the medical car Watkins was riding in was caught up by the pack.
"All the drivers gave us a wide berth, except Gilles, who seemed to use us as his apex," remembered Professor Watkins. "I started to give him a b******ing afterwards, about how he'd missed us by an inch or so, and he simply couldn't understand what I was talking about. 'That's the whole point,' he said. 'I missed you!' And then I realised that, to him, an inch was like a yard to anyone else. He was that precise."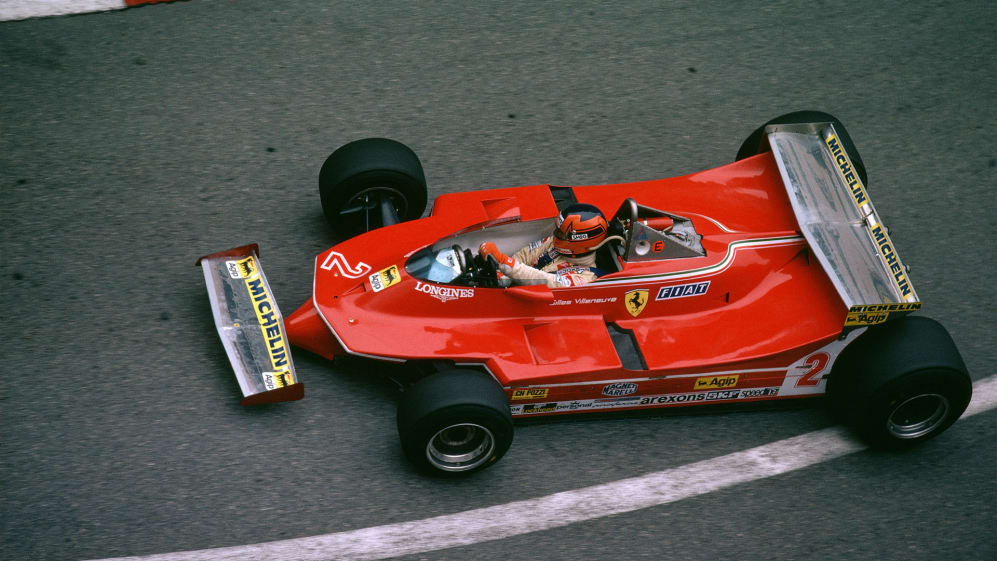 3. #27
F1 people can get hung up about the smallest things. There's a famous Michael Tee photograph of Juan Manuel Fangio powersliding his Maserati 250F through the downhill curves at Rouen. Tee took a near-identical photo of Jean Behra going through the same corner in the same car – and yet the 10 or so degrees of extra slip angle that Fangio is putting through the car is enough to send F1 types into cold sweats.
READ MORE: A history of the French GP in 7 circuits
So it is with the #27 affixed to a red Ferrari – a trope that will always be come back to its association with Gilles Villeneuve. Villeneuve actually only drove with the #27 for 19 Grands Prix. And yet that number on a Ferrari came to signify something magical. Ferrari's dazzling chargers – Villeneuve, Jean Alesi (whose boyhood hero was Villeneuve), Nigel Mansell – all wore the #27, while the #28 seemed reserved for the team's more solid, stolid runners – the likes of Didier Pironi and Gerhard Berger.
Villeneuve also drove #40 – in his first F1 outing at the 1977 British Grand Prix with McLaren – as well as #21, #12 and #2 in his career. Indeed, he took four of his six F1 wins with the #12 car. And yet, for reasons that are hard to explain, but equally hard to refute, it's the #27 that captured fans' imaginations.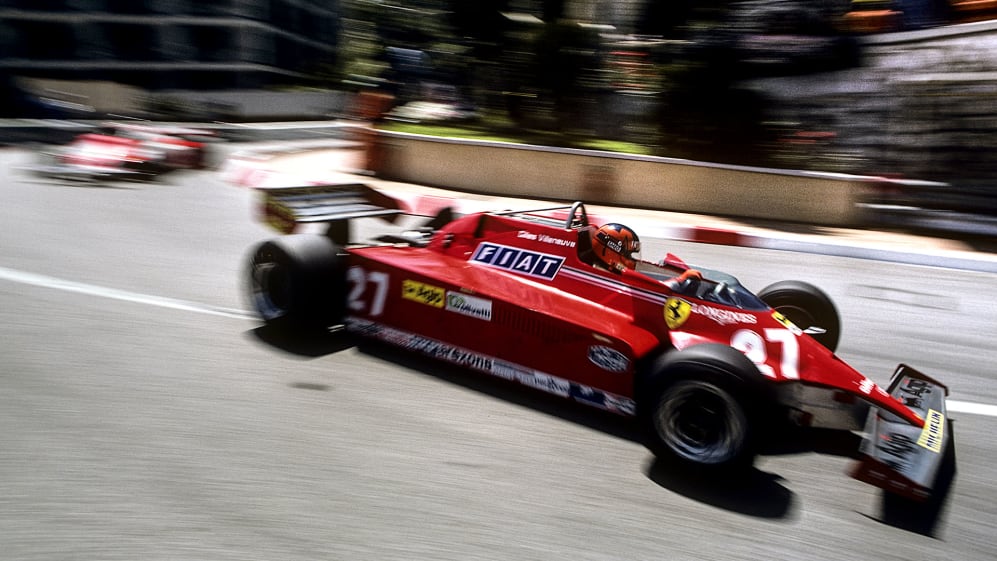 4. He was at the heart of some of F1's most iconic moments
It's said that Villeneuve's tenacity was the quality Enzo Ferrari most prized in the French-Canadian, and it earned him the respect of his fellow racers too.
When Williams' Alan Jones easily caught and passed Villeneuve at the 1979 Canadian Grand Prix, the Australian quickly built a lead of nearly three seconds before deciding to slacken his pace – only for Villeneuve to then begin re-attacking Jones. "Jeez," Jones would later tell journalists, after eventually seeing off Villeneuve and claiming the win. "That guy just won't give up…"
Villeneuve would fight hard for lesser positions too. His most famous duel was with Renault's Rene Arnoux for second place at the 1979 French Grand Prix, Villeneuve and Arnoux bashing wheels and slewing all over the track in the race's closing stages in a fight that still dazzles over 40 years later.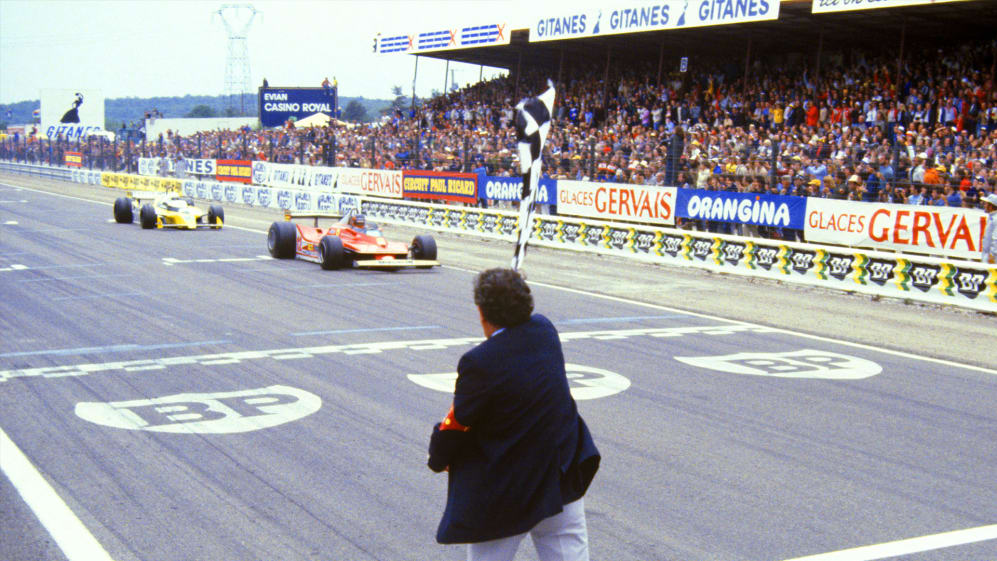 Four races after Dijon, a puncture pitched Villeneuve into a spin and off the track at the Dutch Grand Prix at Zandvoort. Unperturbed, Villeneuve backed the car onto the circuit and drove a whole lap on three wheels, one hand raised in the air to warn cars behind him.
A similar stubborn refusal to throw in the towel was witnessed at the 1981 Canadian Grand Prix, when Villeneuve completed a lap with the front wing of his Ferrari practically folded up into his cockpit. He'd eventually finish the race in third.
READ MORE: 5 great moments in Dutch Grand Prix history
So, was this foolhardiness, or brilliance? There's definitely a fine line between the two. But as Jochen Mass once said: "Sometimes, like at Zandvoort, he was stupid and ridiculous. But the fans loved the way he raced, and that's just the way he was. Motor racing needs drivers like this."
5. His death ensured his mythic status
Without wishing to glorify it, there's no doubt that the death of an icon while they're still in their prime – in whatever walk of life – adds a melancholic gilt to their legend. Jimi Hendrix, James Dean, John F. Kennedy, Buddy Holly, Jim Clark, Kurt Cobain, Ayrton Senna – all are figures whose death provides a lens through which we must subsequently look at their lives.
So it is with Gilles Villeneuve. The facts are that in qualifying for the 1982 Belgian Grand Prix at Zolder, Villeneuve had gone out for his final run, and come across the slow-moving March of Jochen Mass, who dived to the right to get out of Villeneuve's way just as Villeneuve committed to the same line.
The resultant crash was enormous, sufficient to launch Villeneuve from the car and into the catch fencing. He was taken to hospital in Leuven but couldn't survive the fracture to his neck. He died on May 8, aged just 32.
WATCH: Gilles Villeneuve – Canadian hero, racing icon
There were certainly factors behind the accident. A limit on the number of super-sticky, one-lap-only qualifying tyres in those days had led to the sessions becoming banzai affairs, forcing drivers to put it all on the line or lose their chance at a top grid slot.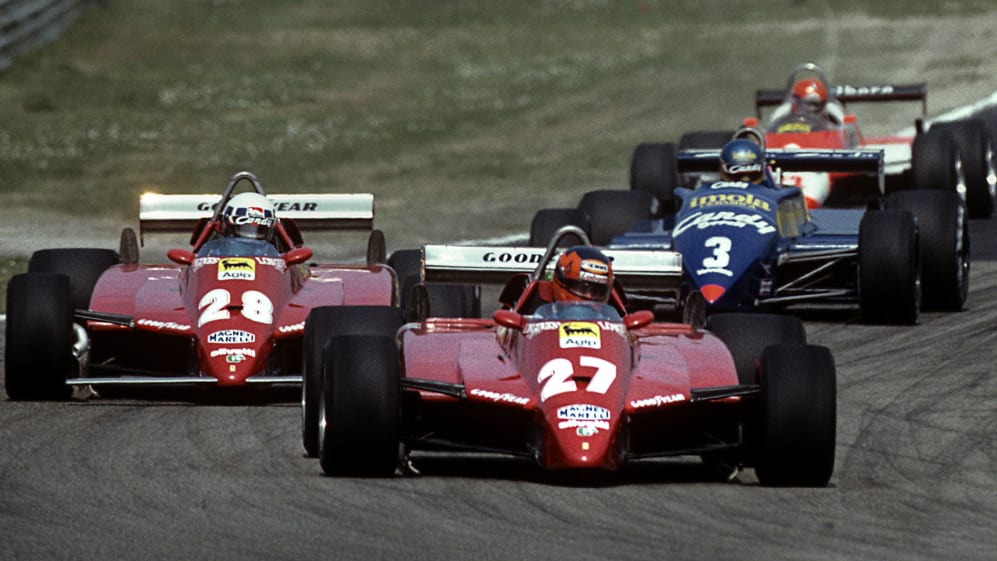 Then there was the feud with team mate Didier Pironi, ignited at the previous Grand Prix at Imola when Pironi had betrayed Ferrari team orders to win.
Several of Villeneuve's friends, including Alain Prost and Jackie Stewart, remembered their disquiet at the simmering rage Pironi's betrayal had set off in the normally easygoing Villeneuve – and which was still very much present when Villeneuve got to Zolder. "I have declared war," Villeneuve told journalist Nigel Roebuck after the San Marino fiasco. "I'll do my own thing in future. It's war, absolutely war."
WATCH: Enjoy extended highlights of the 1982 San Marino Grand Prix on F1 TV
Whatever the causes though, Villeneuve's accident left a void in the sport, while simultaneously ensuring the French-Canadian rightly earned a mythic status among F1 fans – a status which means he's still remembered with awe today.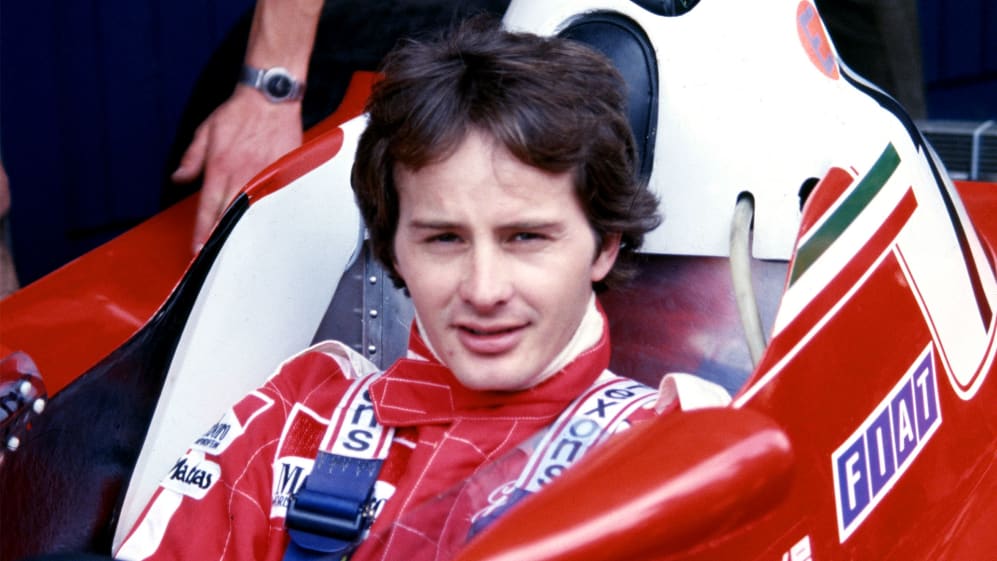 As the famous motorsport journalist Denis Jenkinson wrote in tribute: "With the death of Gilles Villeneuve, Grand Prix racing will not be the same. It will still go on and one day another star will appear and shine brightly, but until that day something has gone out of racing that will be hard to replace.
"To us, who had seen him walk away, unmoved, from some monumental prangs caused by tyre failures or mechanical breakages, he seemed to be indestructible. But Jim Clark always seemed indestructible, and so did Mike Hailwood. We live in a wonderful world but at times it can be very cruel. Perhaps it is so to ensure that those of us who are left do not get too complacent."
Happy birthday, Gilles Villeneuve.