Feature
Why it will take time for Ricciardo, Sainz, Perez, Vettel and Alonso to adapt and get up to full speed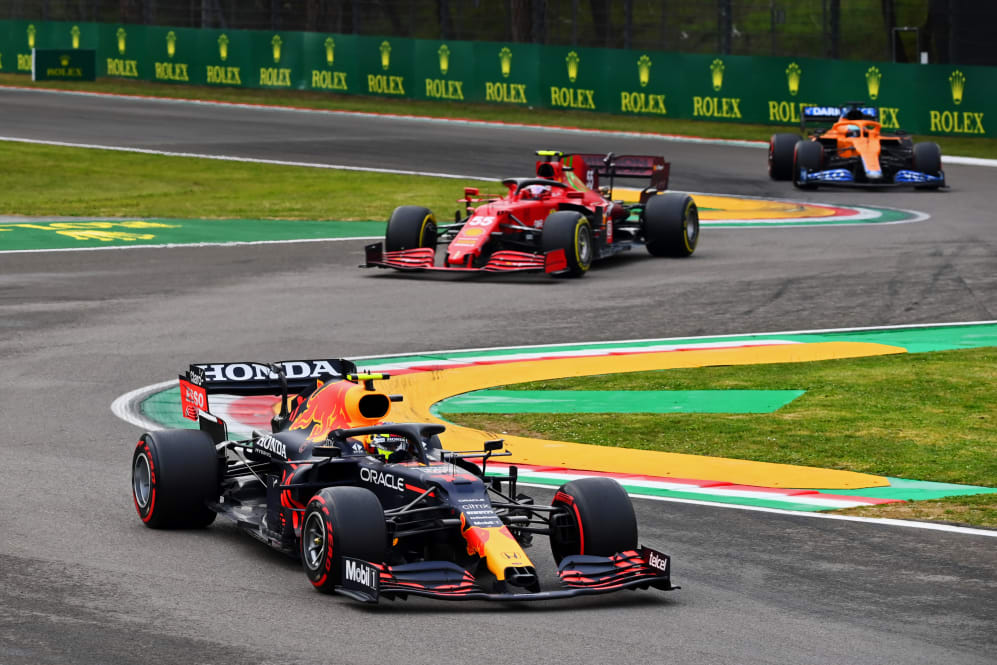 The Formula 1 grid had its biggest shake up in years ahead of the 2021 season, with a host of familiar faces either swapping cockpits or in Fernando Alonso's case returning to the sport after a couple of years away.
Alonso, Daniel Ricciardo, Carlos Sainz, Sergio Perez and Sebastian Vettel know a thing or two about driving Formula 1 cars, with six world championships, 93 wins and 261 podiums between them.
And yet all of them are taking time to adjust to their new surroundings, some more than others, with their respective team mates outshining them.
READ MORE: 'Just a matter of a few more race weekends' before Ricciardo is up to speed at McLaren, insists Seidl
Lack of time in the car
All these drivers are in the same boat with regards time in the car before the pre-season testing. Aside from a filming day or two – which isn't that useful from a driving perspective anyway – every driver was limited to just 1.5 days – the equivalent of 12 hours – of time to get to know their new cars.
Some teams tried to make up for the lack of running by giving their respective driver time in an older spec car, like Alonso, Sainz and Perez. But Ricciardo and Vettel didn't have that option. That heaped even more pressure on them to have a smooth and productive pre-season test.
Unfortunately, Vettel was not fortunate enough to get that, his running littered with niggles that meant he managed just 117 laps – fewer than any other race driver. (To compare, he managed 144 laps across the Emilia Romagna Grand Prix weekend). The Ferrari and Aston Martin are very different machines – so that limited mileage is not enough to get up to get comfortable, let alone find the limit consistently.
"I guess my biggest regret is that we weren't as reliable as we should have been in the winter," said his boss Otmar Szafnauer. "Seb lost a significant amount of his day and a half, so yeah, had we had more testing and Seb in the car more, I think he would be in a different place on the learning curve.
"After he put the slicks on [at Imola], he was doing some really quick lap times if you watched them. So I think he's getting on top of the car and he'll just get better and better." He added. "He has very high expectations of himself and he will work tirelessly to get better and move up that learning curve. But he's not beating himself up, so to speak. He'll just take that bit of frustration and he'll be even more determined to get up to speed quickly."
READ MORE: 'Great races to come from Perez' says Horner after the Mexican slips from front row to 12th in Imola
Getting the 'feel' takes time
Daniel Ricciardo has recent experience of changing teams – and the trials and tribulations that come with it. It took the Australian at least a season to get on top of his Renault, after switching from Red Bull, with his feeling on the brakes a particular challenge he faced. But he made a breakthrough in last year's Belgian Grand Prix, and never looked back, scoring in all the remaining races and taking two podiums.
Ricciardo is one of those drivers who finds a lot of time on the brakes. He needs to feel confidence and the love from that pedal, as one of the last of the late brakers, and that isn't the work of a moment. So it's absolutely no surprise that he hasn't quite got the feel yet. I asked him if it was the brakes again that were proving to be the biggest challenge.
"Ultimately that's what it is at the moment," he said. "Certainly I would say so far, there is more to adapt to. I did go to Renault [from Red Bull] so I'm not naïve to know that a new team is a new challenge. I'd say I'd thought the transition would have been quicker, but then it's race two so I don't want to be like, 'I was expecting to be on the podium already'.
"Maybe by next race I'm on it. But let's say at least [on Sunday] my pace wasn't that spectacular, so I'll just look at it, work on it. Obviously the reference to Lando [Norris, his team mate] is a strong one so I'll just chip away and do better."
And it isn't just as simple as getting on with the brakes. It's how the brakes work with this this car's particular suspension and aerodynamics. So it's a far bigger challenge than one may think. It's time, then, that he needs in the car – and that's why his boss Andreas Seidl isn't worried.
"These cars are complex, and to find these last two, three, four, tenths, but also make the difference when how comfortable they are to push these cars to the limit, that is not straightforward to find and get out of these cars," he said. "That takes time. It is not a surprise it is part of the process of integrating a new driver, and with the experience Daniel has, in the experience we have within the team, it is just a matter of a few more race weekends before Daniel is fully comfortable in our car."
READ MORE: Ricciardo 'not letting ego get in the way' after failing to match Norris podium heroics at Imola
Adapting to new surroundings
Alonso knows Enstone very well, having spent two stints with the team previously, the first of which yielded his two world championships – in 2005 and 2006. The Spaniard has been humble in saying he needs to improve more than the car – and as he shakes off the rust on his return after two years away from the sport, he admitted he just needs more laps. "It feels kind of obvious that every lap I do, every lap we do – these drivers (changing teams) – we feel more comfortable," he said.
The Spaniard looked to be back to his old self from the off in Bahrain, qualifying inside the top 10 at the first time of asking and then set for a points finish only for a brake problem to force him out of the race. But remember Alonso knows Bahrain like the back of his hand, helped in no small part by having intensely tested an old Renault there not long before his return.
He also had the fortune of a pre-season test that was smoother than Vettel's and a couple of weeks before. There was no such luxury on his return to Imola, after 15 years, while the layout is among the most demanding in the world and rewards precision and drivers who have confidence in their new machines. This exposed not just his – but all the drivers' who have moved – lack of comfort in their new surroundings.
Sergio Perez is in a similar place. In pre-season testing, our data showed that had he got everything together on his low-fuel qualifying simulations on soft tyres, he was quicker than team mate Max Verstappen. The data also showed he had an advantage in the long runs. But when it comes down to getting the job done consistently, he doesn't have that body of work and comfort that Verstappen – who has been with the team since 2016 – can fall back on.
It's why we have seen him show flashes of speed, topped by his supreme best-ever second on the grid last time out in Imola, but otherwise lack consistency. And when the rain came on Sunday, it highlighted that while he is getting on top of the tricky RB16B in warm and dry conditions, colder – and wetter - conditions are a whole different ball game. "I just wasn't able to put temperature into the tyres," he said.
READ MORE: Manic Emilia Romagna GP 'perfect' for speeding up learning process on F1 return, says Alonso
Finding the limit
Of the quintet who have moved teams, Carlos Sainz – who is the least experienced of the group - has been the most impressive in getting down to business. The Spaniard, who has moved to Italy so he can be close to the team's base in Maranello and spend plenty of time getting to know his new colleagues and accelerate the bedding in process, is seemingly making gains every time he steps in the car.
His race on Sunday was littered by mistakes, but that won't bother Ferrari because his ultimate pace was super impressive. He was among the fastest drivers on the track in wet conditions – and that's despite not feeling comfortable with the brake balance.
He's finding his way with one-lap pace, which was his weaker side at McLaren, and that is going to be a challenge as that is an area where his team mate Charles Leclerc really excels. But in the race, despite the challenge of the circuit – and the tricky conditions – he delivered a P5 and finished within 1.5s of his team mate (helped of course by the field being closed up because of the red flag but nonetheless a strong performance from 11th on the grid).
"I was still finding my feeling with the brake pedals, finding the brake balance and even with all those things going on I managed to be quick – but the mistakes came," said Sainz.
"I am settling in nicely," he added. "I think I have a very good flashes of speed, I feel when I nail a corner or when I do a very good lap I feel like I'm nearly there at the limit; it's the matter of doing it consistently and having that knowledge to react… that I miss. That variability.
"In the wet [in Imola] it was my first time ever putting a wet tyre on this car and I had no idea what it was going to do. I went out, I started pushing the car, they told me the lap times, they told me I was one of the quickest guys out there. But at the same time I was doing my mistakes and finding my feet, so I was doing a bit of a test session in the wet, you know? I had fun, I must say I enjoyed, but at the same time I was quite frustrated with it."
Time, then, seems to be the watchword for all these drivers, none of whom has got slower overnight. Expect things to look different for all five in several races' time.