Opinion
TREMAYNE: Why the Abu Dhabi GP should be a historic F1 moment – for all the right reasons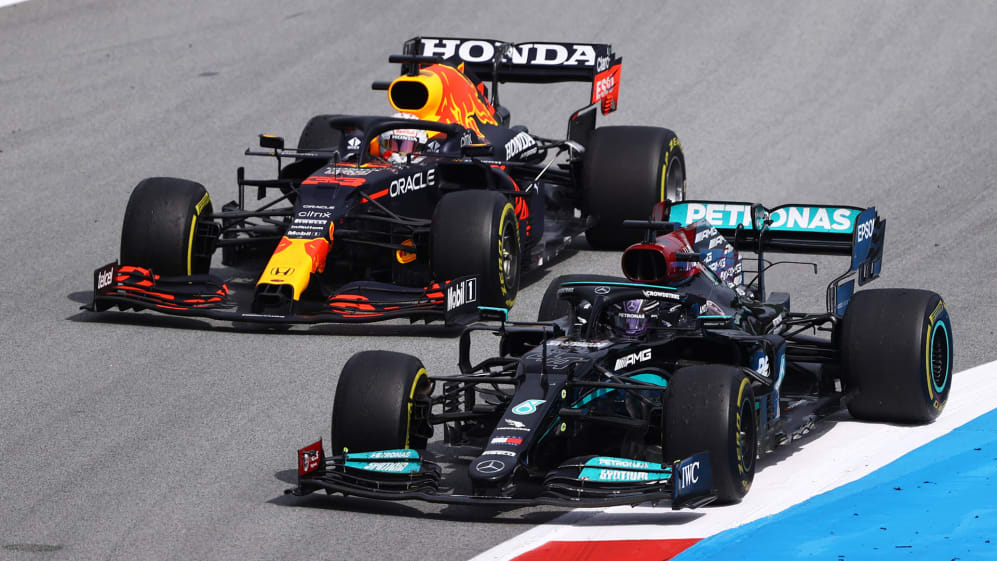 Was there ever a Grand Prix quite like Saudi Arabia's inaugural event on the Jeddah Corniche on Sunday evening? Even as one poses the question, two days on to give what Jackie Stewart would call 'distilling time', it's also impossible not to look forward. In five days' time, of course, Abu Dhabi will be upon us - and the identity of the 2021 world champion will be decided...
Not since 1974, when Emerson Fittipaldi and Gianclaudio Regazzoni – didn't the drivers have such exotic and melodic names back then? – headed to the Watkins Glen circuit up in New York State's beautiful Finger Lakes region for the US GP, have two protagonists shared equal points going into a finale.
PALMER: After title rivals' ill-tempered Jeddah battle, who holds the psychological advantage for Abu Dhabi?
Believe it or not, in all other title deciders in the sport's glorious 71 years there has been a disparity. But that time, Emmo and Clay each went with 52 points, though Emmo was actually ahead, just as Max Verstappen is today, courtesy of more wins. In that case it was three (Brazil, Belgium and Canada) to Regga's one (Germany).
Carlos Reutemann and Carlos Pace made the race a Brabham 1-2 to Bernie's delight, with James Hunt third for Lord Hesketh. Fourth place for Emerson was sufficient to give him the title by three points after handling problems had hampered Clay, who finally finished in 11th place, four laps down, after two pit calls.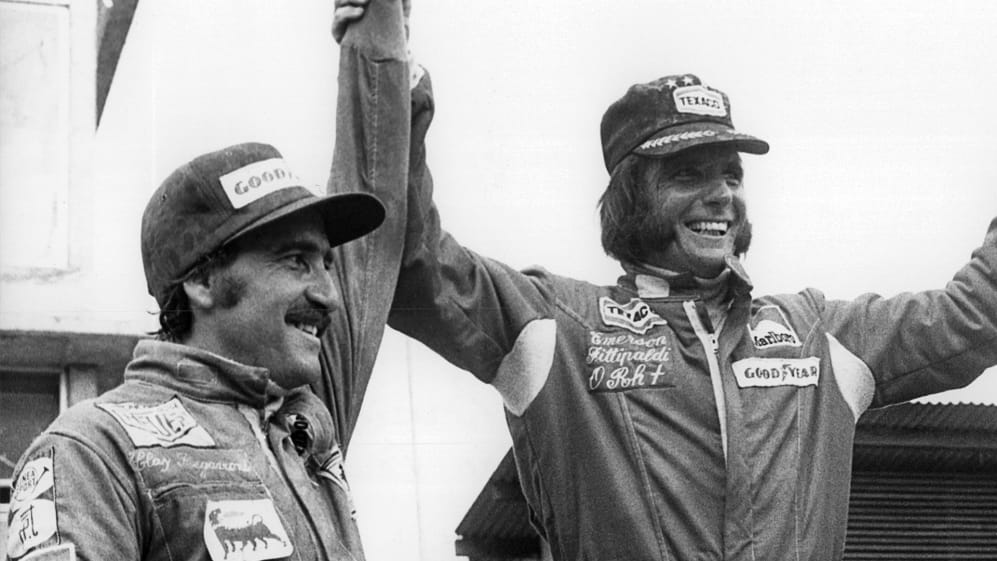 Back to Saudi Arabia. Two Safety Car deployments, three starts, four Virtual Safety Cars, two collisions between Max and Lewis, two time penalties for the former (one 5s for an illegal pass, and a post-race 10s penalty for braking ahead of the Mercedes), and a misunderstanding between Lewis' Mercedes team and Race Director Michael Masi certainly all conspired to create an epic contest.
Besides all the on-track action between the leaders, there was also an unusual degree of horse trading between Masi and the teams prior to the first restart. Red Bull chief Christian Horner likened it all to "a bit like being down a souk, which is unusual. I haven't come across that previously," as the Race Director proffered compromises after Max had taken the lead and cost Lewis second place to Esteban Ocon by cutting the second corner. Eventually, he was dropped to third on the second grid, behind Esteban Ocon and Lewis.
READ MORE: FIA Race Director Masi explains key decisions in crackling Saudi Arabian Grand Prix
That was interesting, and an indication of the way Masi likes to play the game, and though they weren't broadcast he had similar conversations with Mercedes. But what was that really all about? I believe that Michael was being pragmatic and giving everyone a chance to be sensible, without having to refer it to the stewards are thus delaying things further.
Under the FIA's Sporting Regulations, the Race Director may report any on-track incident or suspected breach of them to the four appointed stewards, who may review any incident and then decide whether to proceed with an investigation.
The stewards are also free to note any such incident and to investigate it off their own bat. But – and here's the interesting bit – the Race Director may also deal with incidents himself, and since the controversial incident in Brazil when Max ran himself and Lewis off the road to protect his lead, Masi appears to have adopted the 'play on' philosophy preferred by referees who want football matches to flow. It appears that he thus wants, at times, to avoid the need to get the stewards involved, which inevitably takes time before decisions can be made, and deal with incidents himself to avoid interrupting the race's flow.
READ MORE: Title rival Verstappen 'over the limit for sure' in Saudi Arabian GP, says race winner Hamilton
That tactic became more apparent later in the Saudi race when Lewis finally got into DRS range on the 37th lap and briefly overtook Max, who then immediately repassed before being ordered to surrender the place. As he was in the process of doing so, the confusion arose which then saw Lewis hit the back of his Red Bull.
It transpired that while Red Bull had been given the message by Masi to give up the place, and Mercedes team manager Ron Meadows had also been so informed, the latter was literally relaying it to Lewis' race engineer Pete Bonnington at the very moment that Lewis struck Max's slowing car. Crucially, Bono had not yet had the opportunity to relay the news to Lewis, hence his apparent confusion as he tried to work out what Max was doing in front of him.
As a clearly exasperated Masi pointed out to an alarmed Meadows, there were only so many buttons he could press at once, hence the incident that could have cost Lewis his title shot.
It also transpired, after the race and a stewards' investigation into that incident, that Max had hit the brakes at a recorded 69 bar/1000 psi at the moment that the unaware Lewis, confused by his actions but in any case not interested in passing prior to the DRS detection line since that would have enabled Max to repass immediately, ran into the back of him.
READ MORE: Verstappen gives his view on controversial Hamilton incidents, as he says it 'wasn't worth fighting' after mid-race penalty
Max, who left the podium as soon as he could, was again criticised for his driving standards by Lewis and several seasoned pundits (among them respected experts such as former F1 racers Martin Brundle and 1997 world champion Jacques Villeneuve). But though he and Lewis are equal on 369.5 points, Max carries the actual lead of the championship into its deciding round by virtue of that one victory more than Lewis.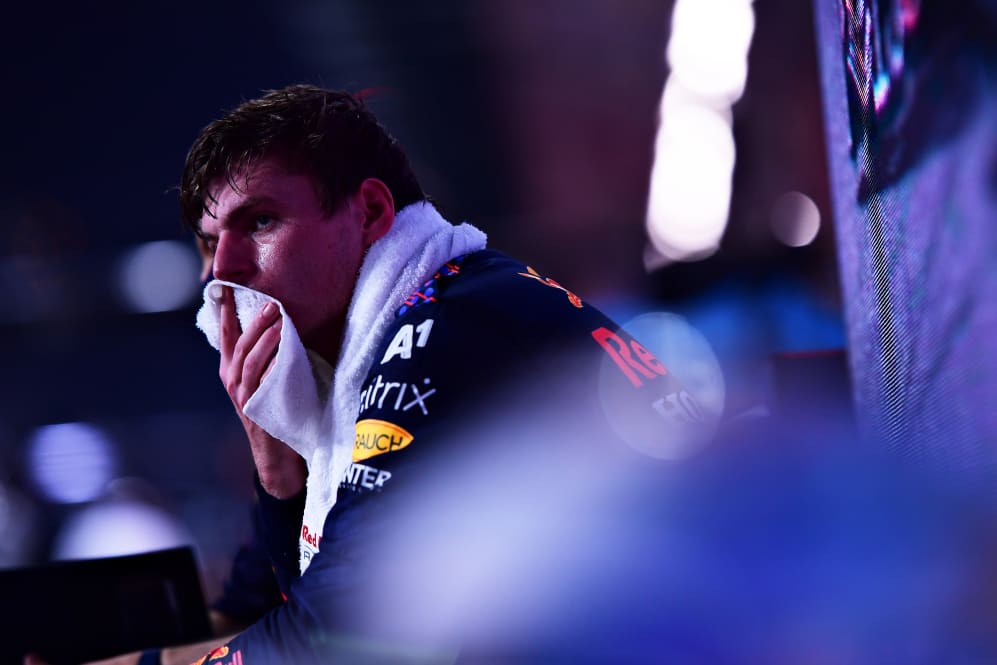 Right now, it looks as if the Red Bull and the Mercedes are very equally matched over a lap, the former perhaps having greater grip, the latter greater terminal velocity, and the changes to Abu Dhabi's circuit layout could also play a critical role in the outcome.
Having two hard-headed racers going mano a mano yet again, with everything to play for on a 'winner takes it all' basis, is surely what we all want F1 to be about. Their season-long fight has been such a great thing for the sport as it has grabbed the attention of existing and new fans across the globe.
But here's the elephant in the room.
I have no wish to traduce Max. I like him and respect him as a tough racer, though at times I'm not happy with the choices he makes. He takes some tactics too far for my liking. It was the same with Ayrton Senna, and we often disagreed over what he believed to be acceptable. Michael Schumacher had a similar view at crucial times, which lessened him as a driver in my opinion.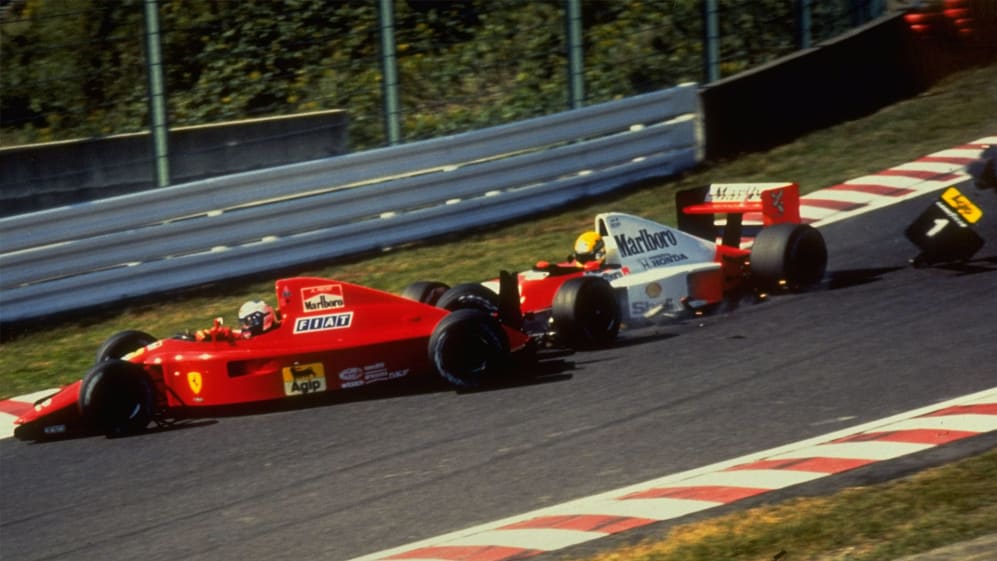 So it would be remiss not to acknowledge that many people I have spoken with since Jeddah believe that some things went too far last weekend. That extra loads the dice in Max's favour should they collide yet again this weekend, and it would be no skin off his nose if any incident were to see both of them forced to retire.
F1 NATION: The gang talk Saudi Arabia and the Abu Dhabi season finale, as Russell reveals his special helmet message from Toto Wolff
Such is the smouldering intensity between the two drivers and their rival camps, that there is widespread and fervent hope that an F1 title is not settled the way it was between Ayrton Senna and Alain Prost back in the Japanese GP at Suzuka in 1990.
That would be the worst outcome, one that would devalue the sport after such a brilliant season.