Tsunoda hit with three-place grid drop for impeding Hamilton in Zandvoort qualifying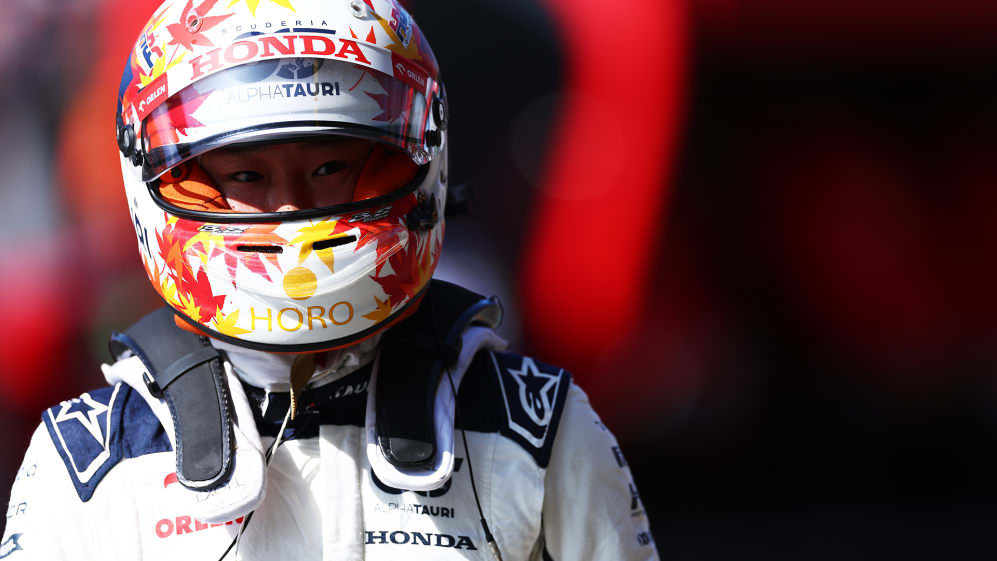 Yuki Tsunoda will drop three places on the Dutch Grand Prix grid after being given a penalty by the stewards for blocking Lewis Hamilton during Saturday's qualifying session at Zandvoort.
Hamilton appeared to be held up by Tsunoda in the closing stages of the Q2 phase and, combined with overheating tyres, subsequently failed to make it into the pole position shootout.
READ MORE: Verstappen tops dramatic wet-dry Zandvoort qualifying to extend run of Dutch GP poles
After speaking with both drivers and reviewing the various video footage and data available to them, the stewards determined that Tsunoda could have done more to avoid the situation and sent the aforementioned penalty his way.
It means Tsunoda will drop from 14th to 17th on the grid, promoting Haas' Nico Hulkenberg, Alfa Romeo's Zhou Guanyu and Alpine's Esteban Ocon, while seven-time world champion Hamilton remains 13th.
"Tsunoda was on the dry racing line at the exit of Turn 13 preparing for his fast lap and had not fully come up to speed and therefore impeded Hamilton," read the stewards' report.
"Tsunoda explained that he had been passed by another car and decided to remain slow in order to regain his gap. In the opinion of the stewards, Tsunoda clearly had the ability to stay off the line and therefore this impeding was unnecessary."
Speaking just after qualifying, Mercedes boss Toto Wolff called for Tsunoda to be penalised as he described the Japanese racer's actions as "pretty ugly".
READ MORE: Hamilton pinpoints main cause of shock Q2 exit at Zandvoort as Russell revels in qualifying breakthrough
"I think Lewis had really good pace all weekend and it's really painful to see that, because of traffic, you're not making use of [safely] going into Q3, which he would have deserved," he said.
"Tsunoda's a nice guy, but he impeded Lewis on his quick lap, he didn't move from the dry line. He dived on the inside, and it didn't look like it cost much, but going from a dry line to a wet line and back onto dry line cost him. I think a tenth would have put him into Q3."
A separate, alleged impeding incident involving Hamilton and Aston Martin's Lance Stroll resulted in no further action from the stewards, while a coming together between Oscar Piastri and Carlos Sainz at Turn 2 saw the Spaniard given a reprimand and Ferrari fined €5000.