Tsunoda jokes AlphaTauri need 'three seats' in 2024 as Lawson stakes claim for full-time drive
Yuki Tsunoda was grilled by the media ahead of his home Grand Prix on Thursday, but rather than talking about what's possible this weekend at Suzuka, attention was focused on the Japanese racer's future and the two yet-to-be-confirmed seats at AlphaTauri for 2024.
Tsunoda started the campaign alongside Nyck de Vries before the Dutchman was swapped out for Daniel Ricciardo mid-season, but an injury sustained by the F1 returnee at Zandvoort opened the door for Red Bull reserve Liam Lawson to step in.
DRIVER MARKET: Ricciardo, Tsunoda and Lawson – a three-way tussle for two AlphaTauri seats
Lawson has impressed across the three race weekends he has spent with AlphaTauri in Ricciardo's absence, racing to ninth in Singapore last time out, raising questions over how the three drivers – including Tsunoda – will fit into the team's future plans.
Asked about his future at AlphaTauri, and who his team mate should be if he continues, Tsunoda said: "I was speaking already… It's not confirmed yet, but I don't know to be honest. I think from both perspectives they are positive.
"Daniel brings definitely more experience and he showed a lot of feedback comparison. I think it's really good to kind of… He definitely can tell more details about how the car is behaving, so I think it helps a lot for the engineers.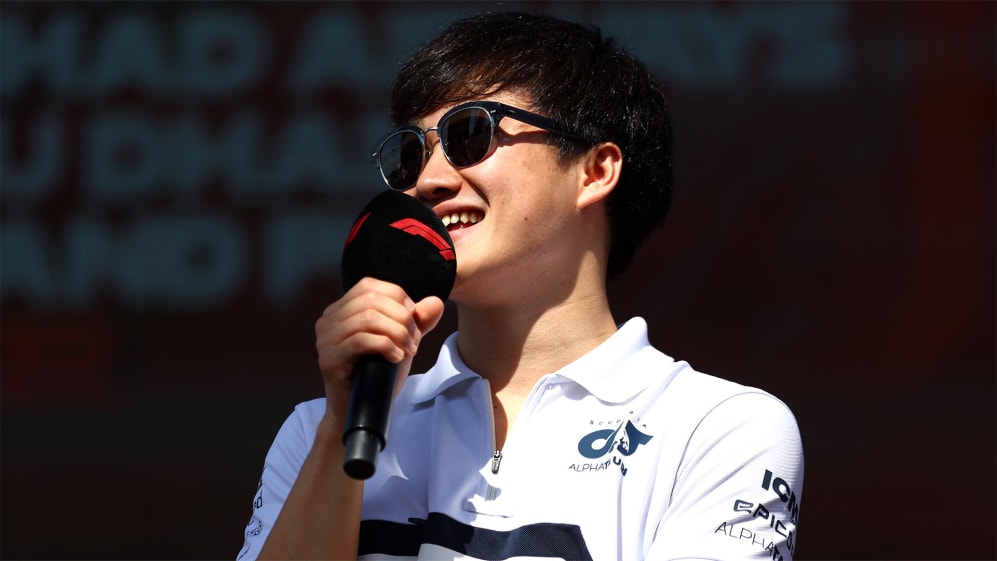 "I think, and as you analyse it, especially how he talks and how he helps the development side, so if the team wants to develop the car more to be competitive, maybe Daniel. But, at the same time, Liam, I think he showed in the first two, three races a good performance and probably he's still progressing.
"As a performance side… Obviously I've just done with Daniel two races and it was not probably the best time for AlphaTauri as well. And the last two races, when Liam actually came into F1, the car was pretty good – Monza and Singapore. So, actually, he had a good time as well, but at the same time he definitely performed well."
PALMER: What impressive Liam Lawson needs to do next to prove he deserves a full-time race seat in F1
He continued: "I think, AlphaTauri – we know it's a junior team – so, at the same time, there's a bit more risk to think about the results in general, so it depends on what they're thinking. If they want more results, Daniel is probably easier, he has more experience, so maybe he can extract those results, but also Liam... I don't know, I'm scared to say!"
At this point, Tsunoda jokingly offered up a solution to AlphaTauri's driver situation, adding: "I think Liam also had the best score, he did ninth, I've never done ninth, so I'll stop here. Liam and Daniel… Three seats."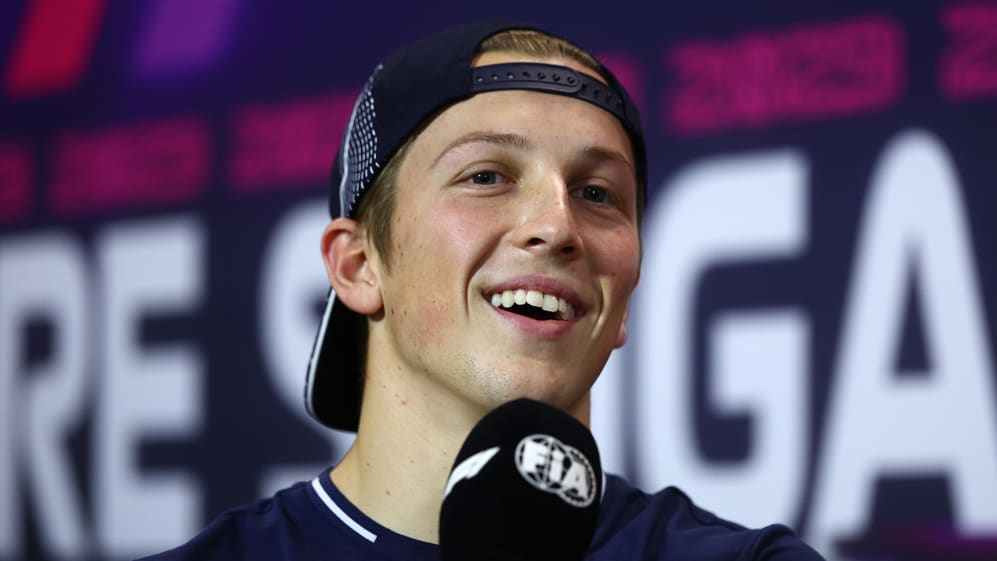 Tsunoda was then pushed on how confident he is that he won't end up being the odd one out, adding: "We'll see. You'll see soon, you'll know soon."
With Lawson also quizzed about his future at Suzuka, the 21-year-old New Zealander admitted he has "no idea" if he will be one of the two drivers racing for AlphaTauri next year, vowing to stay focused on the present.
IT'S RACE WEEK: 5 storylines we're excited about ahead of the 2023 Japanese Grand Prix
"I think every driver feels like they should be [on the grid] and we all… To be at this level, we all have to have self-belief and I certainly have that, but right now I'm focused on delivering these weekends," he said.
"When the stint that I have, when it ends, I'll look back on it and I guess assess how I've done, but yeah, I do believe I should be in F1."