Tsunoda laments 'tough' run of luck as AlphaTauri suffer double DNF at home race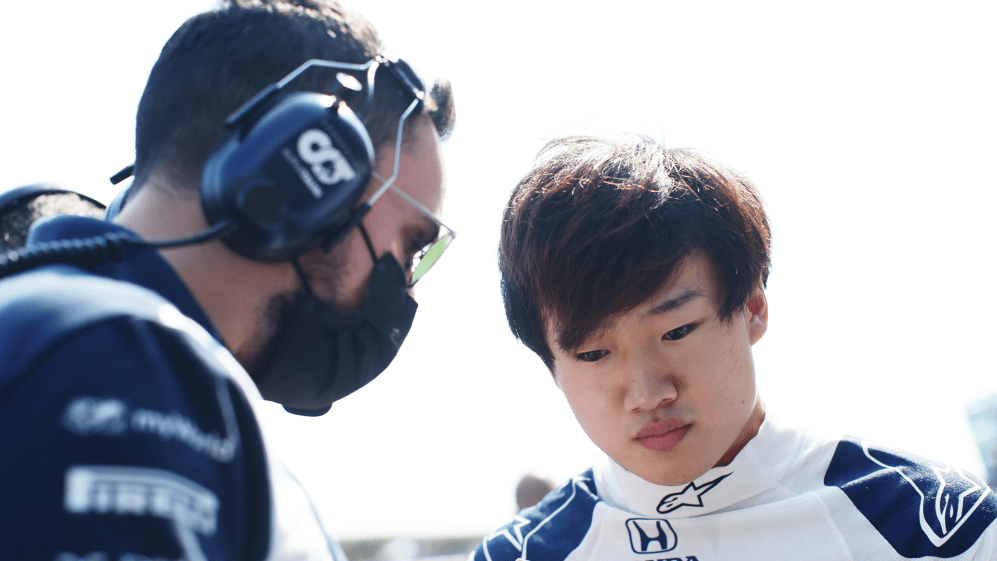 Aside from the heartache of both AlphaTauri cars retiring from their home race in Italy, Yuki Tsunoda was left rueing more lost track time in his rookie season.
Only three laps behind the Safety Car were possible at the Belgian Grand Prix due to the weather conditions, and then Tsunoda was also forced to retire for reliability reasons in Zandvoort, so hopes were set on a more successful run at Monza. Sadly, Italy turned out to be the least productive of the triple header for Tsunoda, as his car was pushed off the grid because of what AlphaTauri described as a braking issue and he was unable to start the race.
READ MORE: 6 Winners and 5 Losers from the Italian Grand Prix – Who finished the triple header on a high?
"On the lap to the grid we found a technical issue and we brought the car back to the garage and try to fix it completely but it was not possible so we had to retire," Tsunoda said.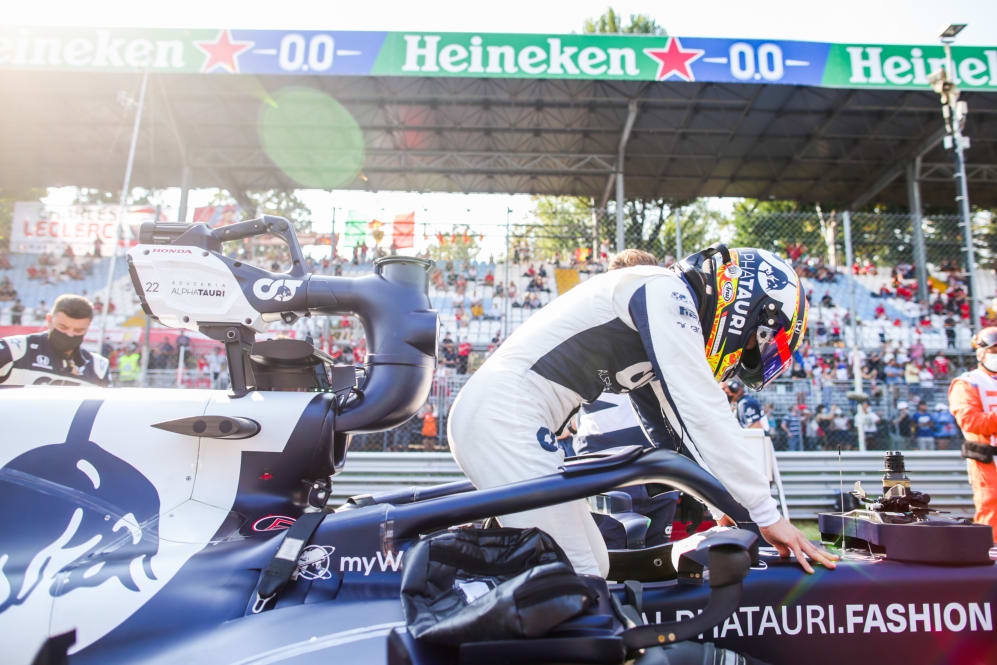 "That's two races in a row with an issue, so I have to [keep going]. It is what it is. Especially now I need the laps to build up the confidence and learn about the car, and like this is pretty tough for me.
"But I mean I made lots of mistakes in the first half of the season, and as a team it's about teamwork. We do good teamwork. So I have to be strong. My limitations in my driving and my target is clear, so I just have to keep pushing in future races.
"Full focus [on Russia]. Just now to improve myself, it's a tough situation that we lost a complete session in the race but we'll be back stronger."
READ MORE: Ross Brawn on McLaren's Monza magic, and what the Verstappen-Hamilton crash means for the title battle
Things did not go much better for Pierre Gasly on the other side of the garage, as his weekend unraveled after a strong qualifying on Friday. Starting from sixth in the Sprint, a first-lap crash meant he would start Sunday's race from the back of the grid so Honda opted to take a new power unit and start from the pit lane.
Gasly nearly didn't start the race himself due to a system issue discovered on his reconnaissance laps, and although last year's Italian Grand Prix winner did attempt to join the action he was forced to retire almost immediately.
"We had a brilliant start and then from [Saturday] it was unfortunate, and [Sunday] very disappointing to not be part of the race," Gasly said. "So I don't know exactly yet what happened but we had to retire the car unfortunately.
"Already from the laps to the grid there was something wrong which they tried to fix. We knew that there was a potential problem and unfortunately it didn't get better so we had to retire the car. Obviously very disappointing to lose both of our cars for our home race, but we'll have to see exactly what happened. Just very disappointed for now."
READ MORE: Leclerc calls battling P4 at Monza 'one of my top five performances in F1'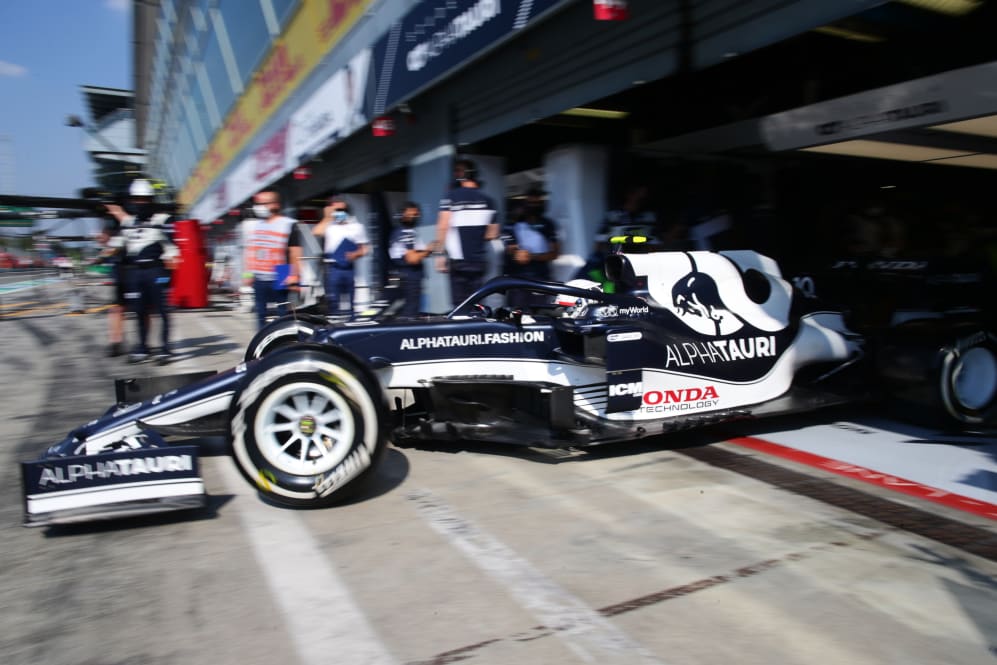 The one bright point for AlphaTauri was the pace of the car over one lap, and Technical Director Jody Egginton wants his team to be motivated by that potential.
"Frustratingly, we have not been able to turn the strong performance shown by Pierre on Friday into points here," Egginton said. "Likewise, Yuki has not been able to get further important race mileage and experience under his belt, as such we have not been able to take the fight to our closest competitors.
"However, the package has again shown itself to be competitive and everyone will be pushing to ensure we carry this into the next races, with the focus on recovering ground to our closest competitors."
READ MORE: Italian Grand Prix Facts & Stats - McLaren end 170-race win drought in style