Feature
6 Winners and 5 Losers from the Italian Grand Prix – Who finished the triple header on a high?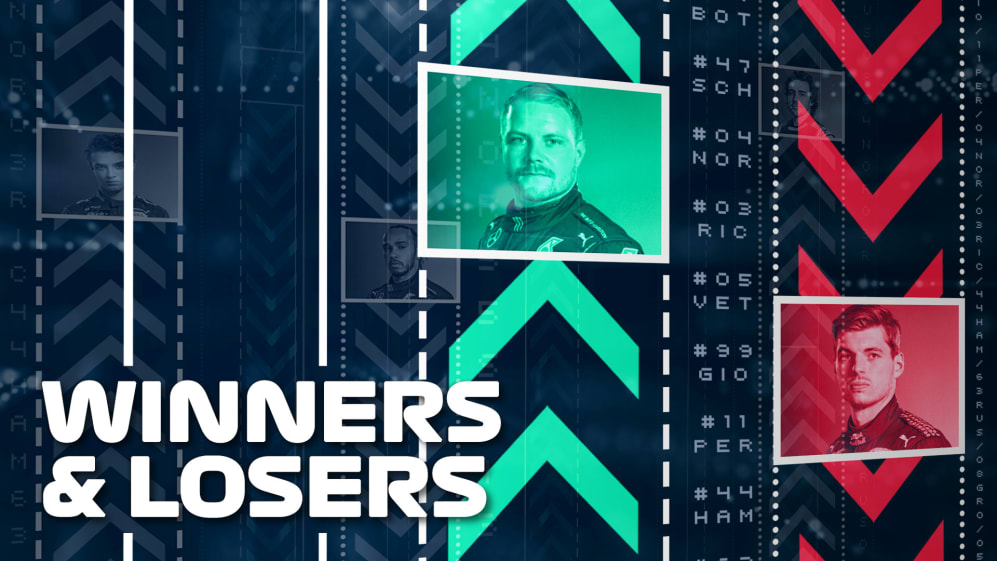 Monza delivered some magic for a second successive year as Daniel Ricciardo headed McLaren's first 1-2 finish in more than a decade. It wasn't such a happy time for certain others, mind. We've picked out our six winners and five losers from the Italian Grand Prix.
Winner: Daniel Ricciardo
This was a victory for perseverance. A victory for belief. A victory for one of the most popular Formula 1 drivers in the world. Daniel Ricciardo has not let his head drop despite his struggles at McLaren and it finally came good at Monza.
His first front row since Mexico 2018 was followed up by an electric start that got him ahead of Max Verstappen into the lead. From there, he didn't put a foot wrong, perfectly executing restarts and pit stops to secure his eighth career victory and first Monza podium in 11 attempts.
READ MORE: 'Deep down I never lost faith or belief' says Ricciardo after taking first win since 2018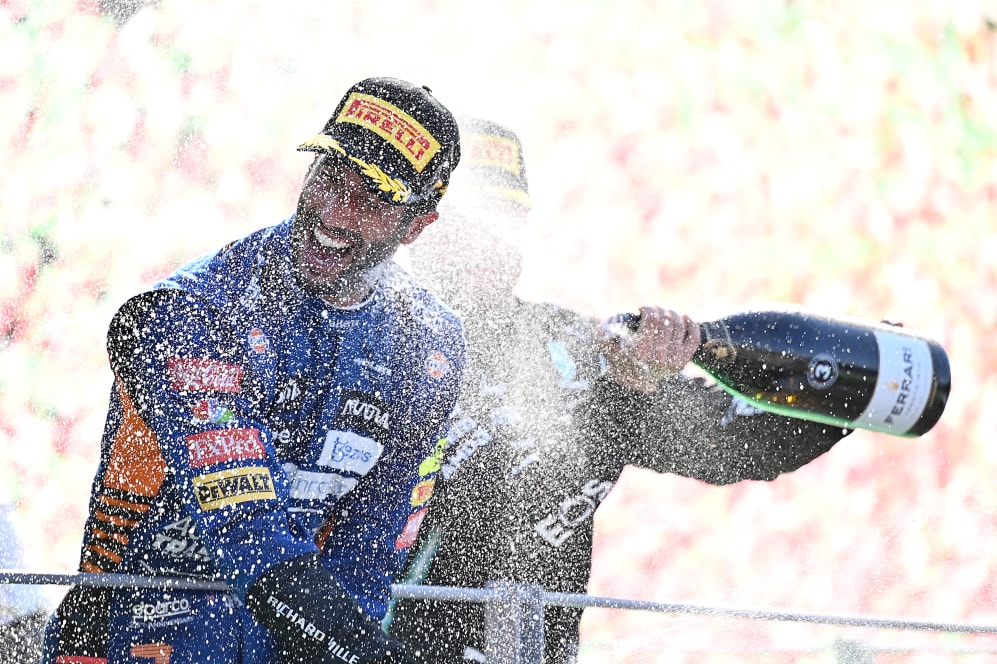 Losers: AlphaTauri
All good things eventually come to an end and so it proved for AlphaTauri, last year's winners at Monza with Pierre Gasly, as they failed to score with either car for the first time in 2021.
Gasly's weekend went wrong from the moment he clipped Ricciardo in the Sprint, damaging his front wing, which then became dislodged and pitched him into the barriers, having started sixth.
READ MORE: Italian Grand Prix Facts & Stats - McLaren end 170-race win drought in style
A system issue meant that just a few laps after a pit lane start, he was forced to retire. His team mate Yuki Tsunoda didn't even get that far, a braking issue preventing him from even taking the lights.
Winner: Lando Norris
After a difficult trio of races, Lando Norris got his juggernaut back on track with a fine performance in both qualifying and the race to take second, the best finish of his career and fourth podium of 2021.
There'll be a little bit of disappointment that he wasn't allowed to attack Ricciardo for the win but the Briton – who is still an impressive fourth in the drivers' championship – is the ultimate team player and knew it wasn't worth risking it for the team. His time will come.
READ MORE: Norris admits he 'would have loved to go for the win' at Monza but feared Hamilton/Verstappen-style crash
Loser: Max Verstappen
It's been a weekend of highs and lows for Verstappen. He entered the weekend knowing Mercedes had the edge on pure performance, but saw things open up for him when rival Lewis Hamilton had a bad start in the Sprint and dropped behind. Though Valtteri Bottas won, his engine penalties would drop him back and give Verstappen pole.
Hamilton said at the time it would be an "easy win" for Verstappen. But that didn't transpire. He lost a place to Ricciardo at the start. Then had a pit stop that lasted more that 20 seconds, after a problem with the front right. And then there was THAT collision with Hamilton, which the stewards deemed to be his fault and handed him a three-place grid penalty for Russia.
Winners: McLaren
It's incredible to think that it's been 170 grands prix since McLaren's last win (Brazil 2012), which is the second longest interval between wins by an ever-present constructor.
But that wait finally came to an end at Monza, making the most of a car that suited the Temple of Speed and the opportunities that presented themselves to become the first team to finish 1-2 in 2021. Their haul of 44 points (they had only scored seven in total in their last three races) puts them back into P3 in the constructors' championship, 13.5 ahead of Ferrari.
READ MORE: 'We still have a lot of work to do' – Brown and Seidl insist McLaren mustn't get carried away after Monza 1-2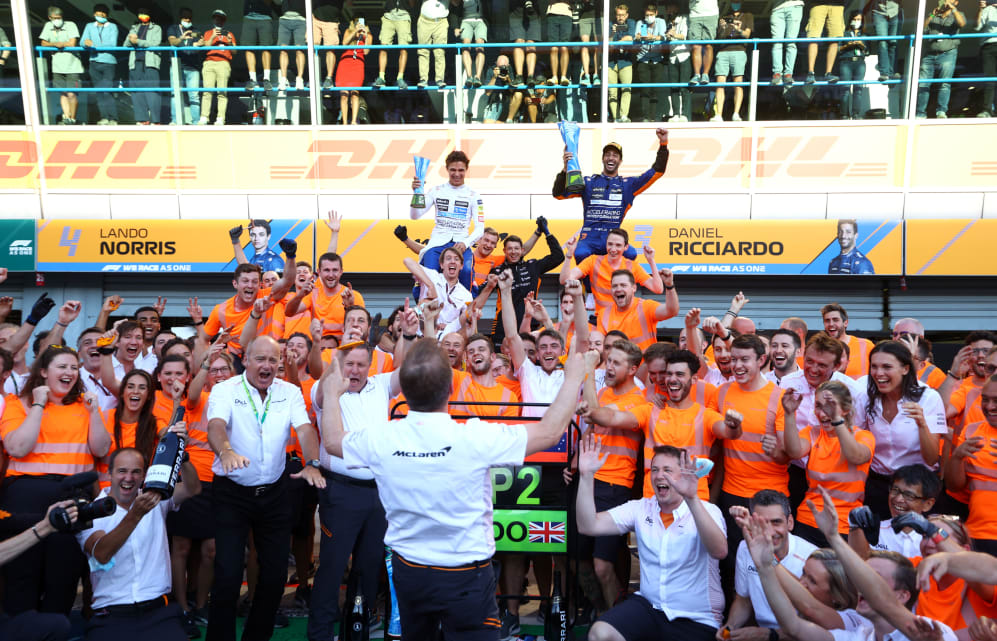 Loser: Lewis Hamilton
To be clear, Lewis Hamilton's position as a loser refers to the impact the result has on his championship hopes. He is a winner from walking away from his collision with Verstappen, where while the halo did its job, the Red Bull's rear wheel still made contact with the Mercedes driver's helmet.
Performance-wise, this was an off weekend for Hamilton. Outshone by out-going team mate Bottas throughout, he looked like he could rescue a decent result in the race after Verstappen's slow stop and a good in-lap.
READ MORE: Hamilton says Verstappen 'obviously knew he wasn't going to make the corner' after Monza crash
But a slight delay on his stop put him out side-by-side with his title rival and they collided at the chicane. That's the first time he's failed to see the chequered flag in 63 starts and having lost two points to Verstappen in the Sprint, now trails by five heading to Russia. An opportunity missed.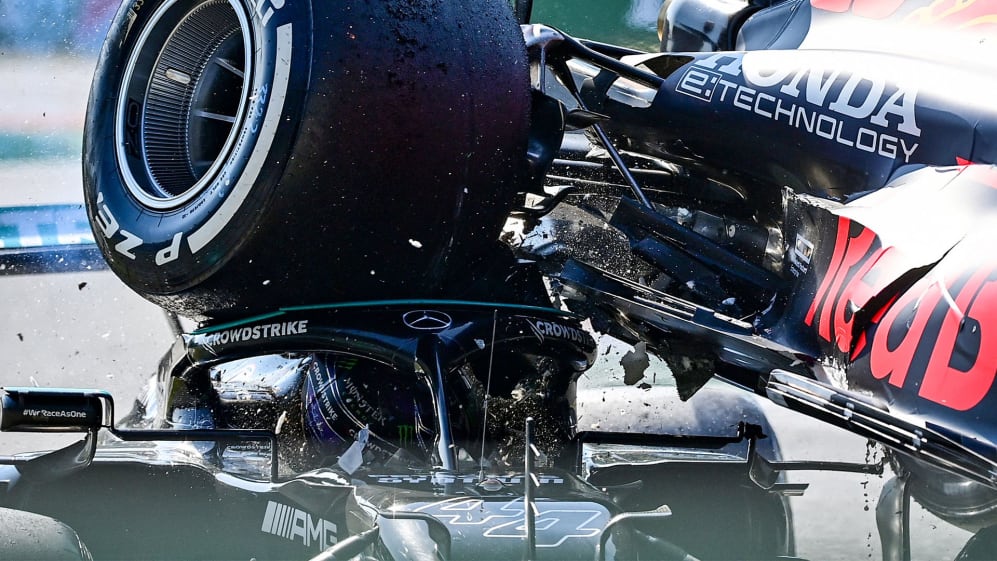 Winner: Valtteri Bottas
This was one of the finest weekends of Bottas' career. Had he avoided engine penalties, he would have been in very good shape to have won the Grand Prix from what would have been pole.
The Finn responded to his new contract with Alfa Romeo in the right way – by showing Mercedes what they will be missing next year. A podium from last on the grid was an impressive recovery drive, while his three points in the Sprint will be helpful to their constructors' fight with Red Bull, which they lead by 18.
READ MORE: 'Tactical foul' or 'racing incident'? Wolff and Horner have their say on the Verstappen-Hamilton clash
Loser: Nikita Mazepin
Sunday was frustrating for Nikita, who first committed the cardinal sin in motorsport by colliding with his team mate and then retired for the second successive race with a suspected power unit issue.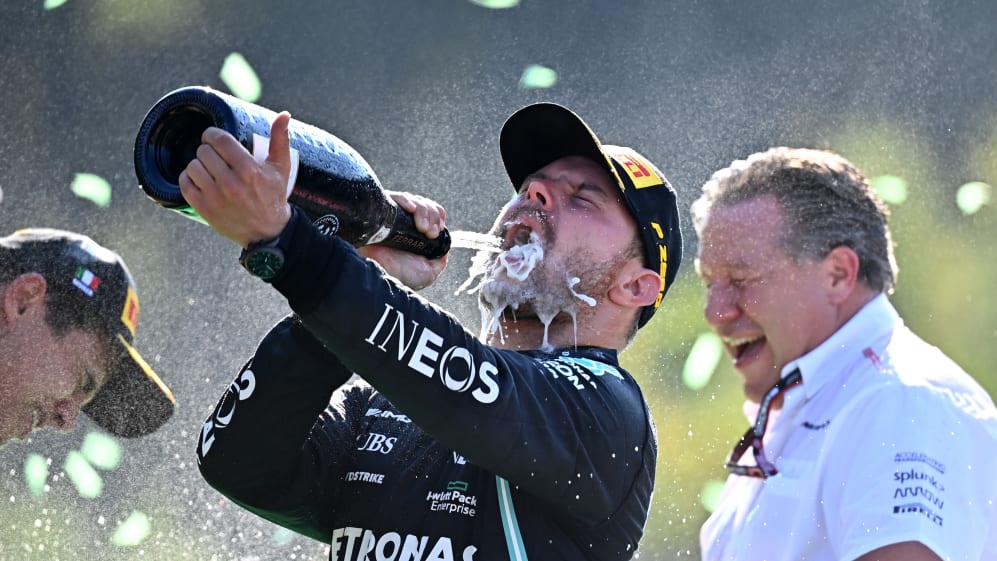 To be fair to the Russian, he held his hands up and apologised for his clash with Mick Schumacher, but he left Italy annoyed by the lack of mileage he's had in the last two Grands Prix.
Winner: George Russell
George Russell is making a habit of scoring points these days, the Briton making the top 10 for third time in four races on a track where Williams expected to struggle.
RACE HIGHLIGHTS: Watch all the action from a dramatic Italian Grand Prix at Monza
Sure, he benefitted from shenanigans further up the field and grid penalties – but he still had to put himself in a position to take advantage. That puts him on 15 points, just three shy of Tsunoda in the drivers' championship while also further solidifying Williams' eighth place in the constructors' standings.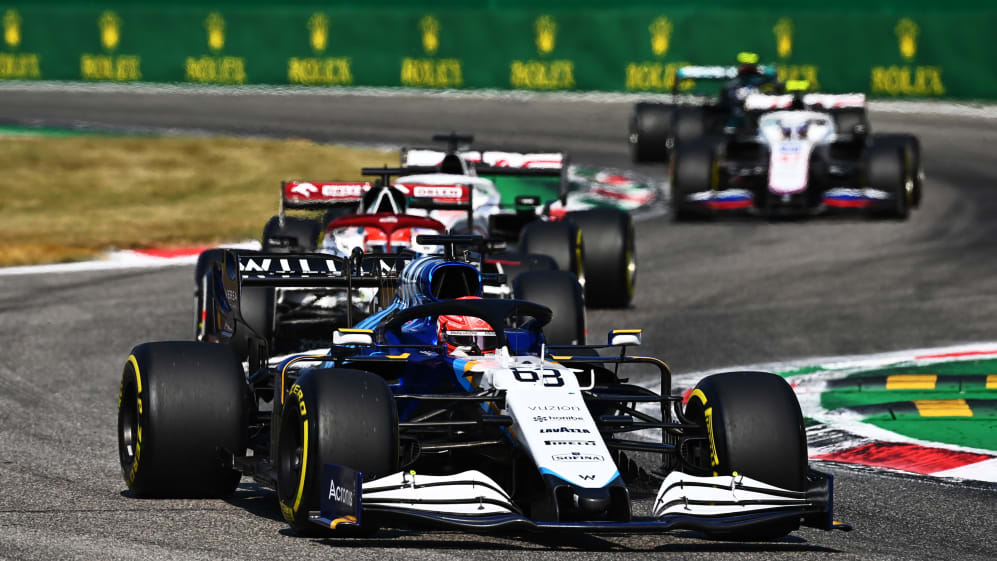 Loser: Antonio Giovinazzi
Antonio Giovinazzi has been stellar in the last two qualifying sessions, with two successive seventh-place starts – but he has been unable to convert.
At his home race, the Italian got on the kerbs at the second chicane, lost control of the car and as he rejoined, Carlos Sainz had nowhere to go and they collided, sending Giovinazzi into the barriers. Though he continued, with the damage sustained his chances of points scoring were over at a time when he needs to impress to prove he deserves to retain his seat at the team next year.
READ MORE: Ricciardo leads stunning McLaren 1-2 after Verstappen and Hamilton collide at Monza
Winners: Alpine
Alpine have found some impressive consistency since Silverstone – and that continued with their fourth double points finish at Monza in five Grands Prix.
Fernando Alonso's eighth was his eighth points finish in nine races, while Esteban Ocon's P10 made it five straight races in the points. With AlphaTauri not scoring, they increased their advantage to 11 points in the fight for P5 in the constructors' championship.