Tsunoda targeting Q3 at Imola after '5 out of 10' performance on F1 debut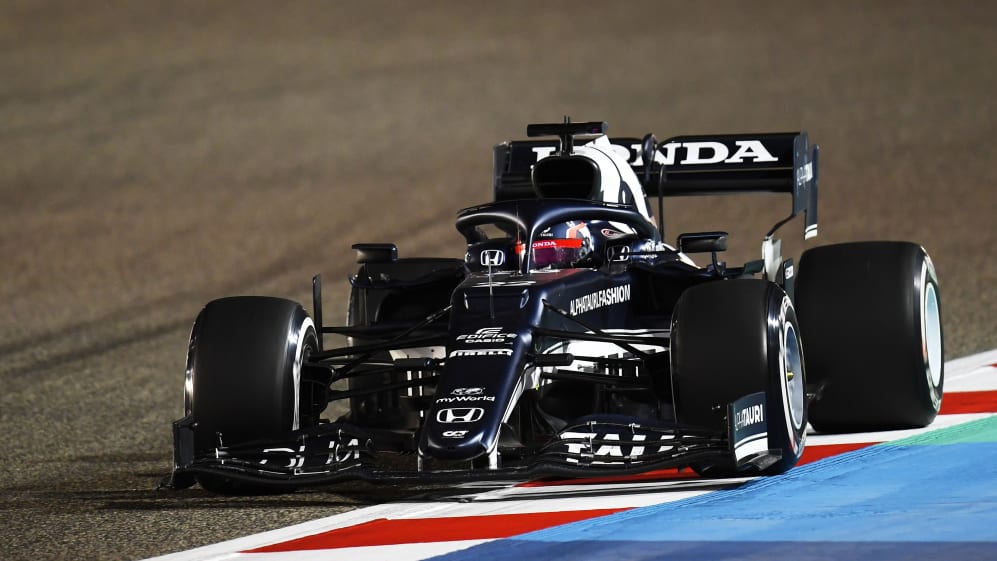 Yuki Tsunoda justified the hype about his F1 debut by scoring points at his first ever race in Bahrain. But despite that result, the Japanese driver said there was still plenty of room for improvement at this weekend's race at Imola – starting with trying to get into Q3.
AlphaTauri set Tsunoda the daunting task at Bahrain of trying to make it through Q2 on medium tyres in his first ever qualifying session – which he failed to do after two attempts. And although Tsunoda would eventually jump from his P13 grid slot to P9 at the flag thanks to a string of accomplished overtakes, the rookie was harsh on himself when asked at Imola to score his debut performance out of 10…
"Five I would say," he laughed. "Of course I was really happy to get points for the team, first race, first points.
READ MORE: Confident Tsunoda looking to capitalise on Imola testing experience after hype-filled debut
"But also at the same time I was aiming for a more high position before the race week. It was possible to be top-six, so mixed feelings. I learned a lot of things in Bahrain. It wasn't the result I wanted, from Q2 especially. The race, I had a really bad start, lost a couple of positions.
"[But] overall, a really positive race week for the future, for the team. I think we showed we have a competitive car."
Looking ahead to this weekend's Emilia Romagna Grand Prix, Tsunoda said he was confident of a better performance from himself, as he set his sights on his first Q3 appearance, at an Imola track that's close to AlphaTauri's Faenza base – and where he spent many laps getting up to speed with the team's F1 cars ahead of his 2021 debut.
BUXTON: Believe the hype – AlphaTauri are going to thrill this season
"I drove here before the season so I'm really looking forward to it," he said. "I think I have a bit of an advantage with that. I just have to use that advantage to the maximum and hopefully it will be better result. Of course I'm aiming higher than Bahrain for the result – and especially in qualifying, I want to go to Q3 this time so and get a good result and also for the team."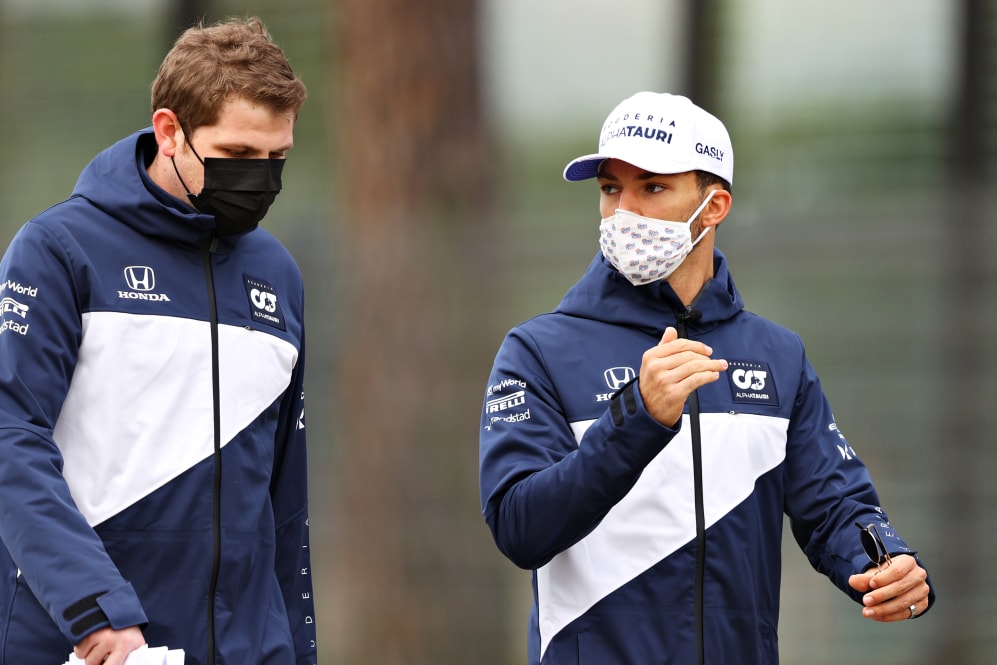 Both at Imola last year and Bahrain this year, Tsunoda's team mate Pierre Gasly qualified in the top five only to be forced into retirement in the race. But Gasly admitted to being "really excited" by the prospect of racing an AlphaTauri car this weekend that seems to have made a significant step over last year's model, as the team look to improve on their two-point haul from the season so far.
WATCH: Drama for Red Bull and another title for Mercedes – Relive last year's Emilia Romagna GP
"We have [driven] this car only on the Bahrain track so there is still a bit of unknown as to how the car is going to work on a different track characteristic," said Gasly. "But I really believe we've got more performance than last year; we've closed the gap with the top of the midfield, we are in the mix and there is no reason why we should not be competitive.
"That's why I'm really excited, coming into a race weekend knowing you have a strong baseline underneath and knowing that we should be on for a strong weekend is always exciting. So we have big hopes and I hope we can go away from this weekend with much more points than Bahrain."