Feature
Under the radar: How Antonio Giovinazzi is quietly making waves at Alfa Romeo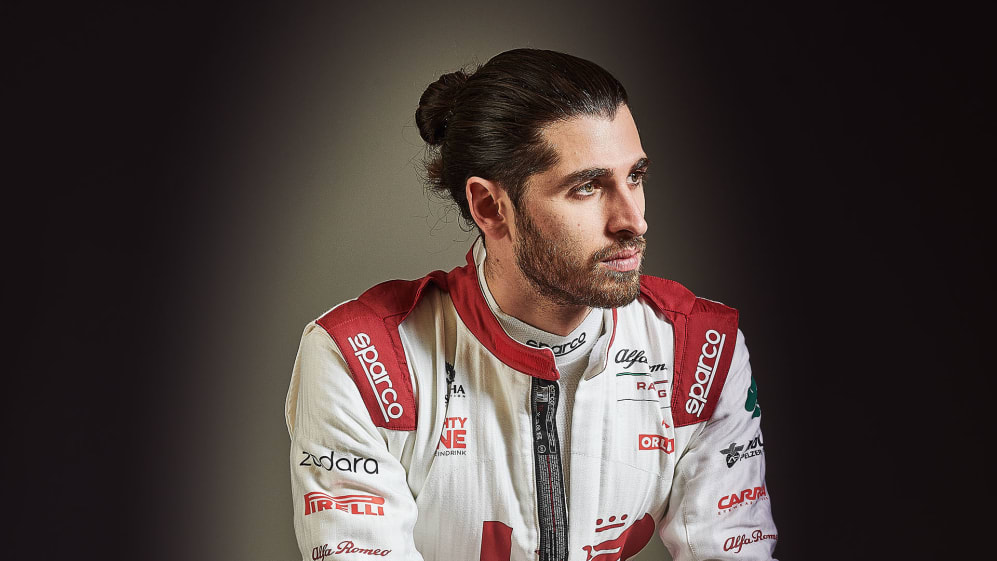 Antonio Giovinazzi's favourite creature is the bumble bee. You could say it's rather apt.
"It's an elegant and beautiful being, small but terribly dangerous," he says. "It shows that appearances can deceive – what looks innocuous packs a big sting! It's also a very strong animal which works in teams."
It is those attributes that Giovinazzi has aspired to since making his full-time F1 racing debut in 2019 with Alfa Romeo.
It is also those attributes which Sergio Marchionne could see in the Italian, which is why the then Ferrari CEO signed him up to the Ferrari Driver Academy (FDA) with the aim of one day piloting one of his Prancing Horses.
READ MORE: Giovinazzi says Alfa Romeo's first point of season marks turning point after 'bad luck' of opening races
It's fair to say the 2016 GP2 runner-up's rise hasn't been quite as stellar as anticipated, the 27-year-old making a solid but unspectacular impression in his first season. But quietly, under the radar, those in the know will tell you that Giovinazzi has been on a roll of late, ever since he overcame a slow start in 2020 to step up and beat his more experienced team mate Kimi Raikkonen with regularity in the closing half of the campaign.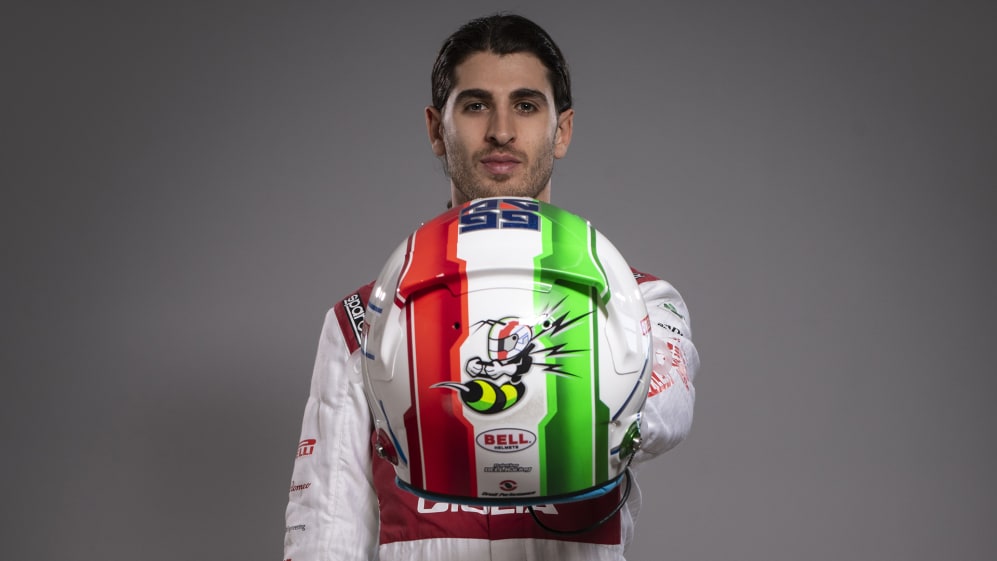 Even after some strong performances last term it remained unclear whether he had done enough to earn a third year with the Swiss-based team, especially given the exploits of fellow FDA drivers Mick Schumacher and Callum Ilott in F2 - the duo finishing the last season first and second respectively.
But to the surprise of many, Ferrari opted to keep Giovinazzi in the Alfa Romeo seat they control as part of their technical relationship with the Swiss squad, alongside Raikkonen - instead placing Schumacher at Haas and Ilott into the role of test driver for their works team.
It was a bold move, but one that is starting to show dividends. His performance in Monaco was outstanding. You might ask 'How can you say that? He only scored a point'. But what he achieved that weekend is proof of his growing star – and the culmination of a body of work that has been in the making for nearly a year.
READ MORE: 9 things you might not know about Antonio Giovinazzi
In Monte Carlo, he was top 10 material all weekend, building a rhythm throughout qualifying to comfortably reach Q3 on a track that demands complete and utter confidence - or it'll bite you. And bite hard.
Sources inside the team tell me they believe he had the pace to finish seventh had the session not been red flagged because of Charles Leclerc's crash. For context, his lap in Q2 would have been good enough for eighth if he had repeated it in Q3. That is impressive speed in a car that has been eighth best out of 10 for much of the season.
In the race, he did not put a foot wrong, nailing a bold and brilliant move around the outside of Esteban Ocon at Mirabeau on the first lap, at a circuit where let's face it, no one really overtakes. His point put Alfa Romeo in a clear eighth in the championship, and in a year where points will likely be at a premium for them, Williams and Haas, it was a significant result.
READ MORE: Giovinazzi says Alfa Romeo's first point of season marks turning point after 'bad luck' of opening races
His result in Monaco is the fruit of an upward trajectory that began last summer – when something clicked - and has since accelerated. This season, he has been the better driver at Alfa Romeo - a driver who is showing himself capable of leading.
The Italian was on average 0.05s quicker than Raikkonen in qualifying last year. After five races in this campaign, that advantage has swelled to an impressive 0.31s. Last year, he won the qualifying head to head 9-8. Already, he leads 4-1 this year.
In the races last year, he scored the same number of points as Raikkonen – four – finishing on average 0.85 places behind the Finn. This year, he has maintained that average exactly, finishing five races to Raikkonen's four (Raikkonen retiring when he hit the back of Giovinazzi in Portugal).
And in our Power Rankings, where drivers are assessed taking machinery out of the equation, Giovinazzi's performances have him seventh overall this season, ahead of the likes of Gasly (who narrowly beat him to that GP2 crown in 2016), Russell and Perez.
WATCH: Raikkonen and Giovinazzi scare each other on the Nurburgring's Nordschleife circuit
But it's not just his performances on track that are impressive. I've spoken to sources inside the team and close to the Italian who say Giovinazzi has come out of his shell more this year, and been stepping up and showing his leadership qualities in engineering meetings. He's more confident in voicing his opinion, which speaks volumes about not only how comfortable he feels in the team and in Formula 1 but also his own ability.
Perhaps he was a little in awe of team mate Raikkonen, someone he looked up to as he came through the junior ranks, when he first joined and thus a little afraid as the new boy to voice his opinion and give his input when chasing a direction for the team. And that's understandable, the Finn is a world champion after all.
Now, though, he's showing the colours that Marchionne had seen in him and that is having the kind of positive effect you'd expect it to on his team. It's galvanising them around him. He gets on very well with Raikkonen – and together they are both pushing the team forward.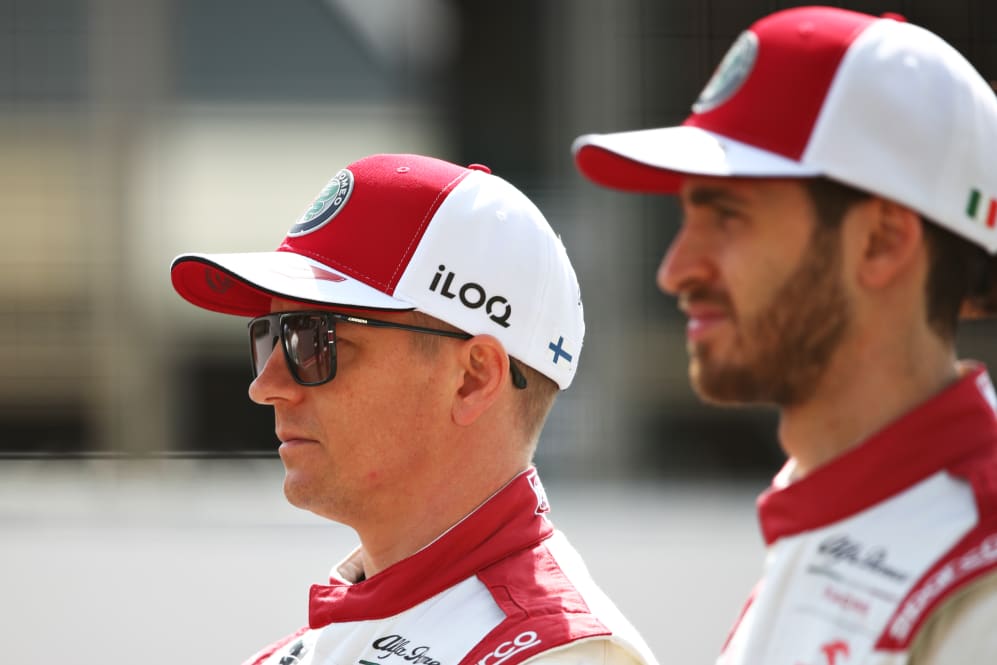 Raikkonen is undecided on his future, but the reality is, he won't be around much longer.
This is Giovinazzi's chance to reward the faith Alfa Romeo and Ferrari have put in him - and prove he has what it takes to lead the team forward. The drivers who have had the most success in the last couple of decades are those who have built teams around them - Schumacher at Ferrari, Vettel at Red Bull, Hamilton at Mercedes.
Giovinazzi may not reach those heights. But there's no reason why he can't become the team leader in years to come, keeping himself in the ring to maybe one day step up to Ferrari to fulfil Marchionne's plan for him.
This is only one race of course. But there's an increasing love for Giovinazzi inside Alfa Romeo – and the stats back up the belief he is getting better and better.
Repeating his Monaco top-10 finish again this year will not be easy given the pace of the car, but he's shown us a glimpse of the big sting that the bee - which takes pride of place on the back of his racing helmet - is famous for and could very well be something we become more familiar with in the future.