Giovinazzi says Alfa Romeo's first point of season marks turning point after 'bad luck' of opening races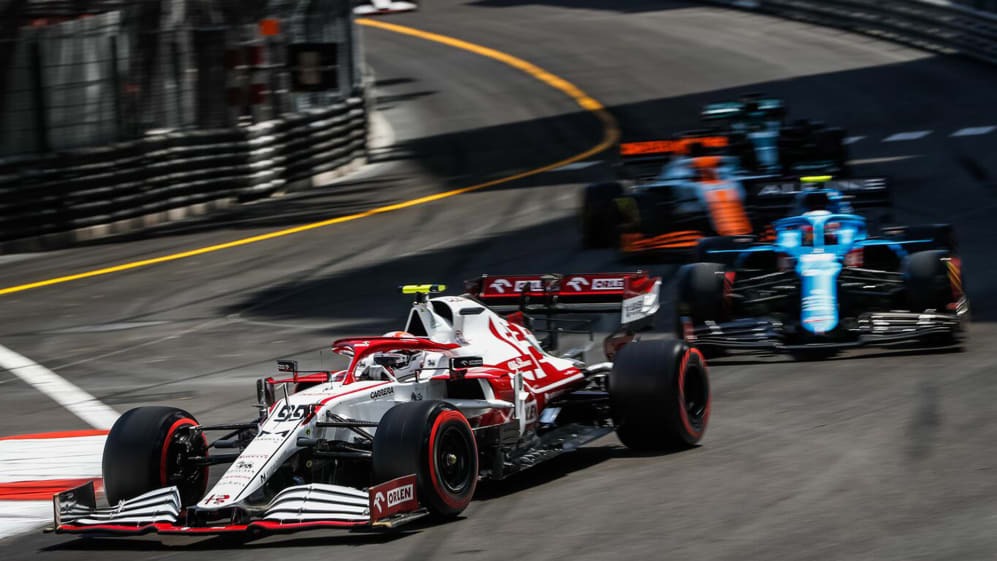 Alfa Romeo finally scored their first point of the Formula 1 season thanks to Antonio Giovinazzi's performance in Monaco, and the Italian says he hopes it will be a turning point after a tricky start to the year.
The Hinwil-based team have had to wait nine races for a world championship point, their last haul coming at the 2020 Emilia Romagna Grand Prix at Imola, before Giovinazzi took P10 at Monaco after their first Q3 appearance of the season. The Italian said that this result proved what his team were capable of – after a run of what he deemed as ill-fortune in 2021.
"Happy with the first point of the year [and] for the team I think it is great motivation," said Giovinazzi in Monaco. "Still a lot of races to go, but we had a lot of bad luck in the beginning of the season and now it is turning around, and we can have – since here – a great result.
"Yes really happy, from FP1, confidence was there. We improved also session after session. We arrived in quali with a really great car and then in the race again. Good result, so thanks to the team."
Alfa Romeo narrowly lost out on points in Bahrain to Kimi Raikkonen's dismay, before the Finn was penalised and dropped out of the points in Imola. In Portugal, Raikkonen lost his front wing in a collision with Giovinazzi, and in Spain, bizarre pit stop issues cost Giovinazzi a shot at points.
But there's another chance for points on the weekend of June 6 as Giovinazzi said he's excited to race on one of his "favourite tracks" in Baku.
"I think we showed all we can [in Monaco]: qualifying, the pace was good, the race as well, so yes, happy with the result and now looking forward to Baku, which is one of my best, favourite tracks with great memories, so looking forward," he added.
Although Giovinazzi finished 12th from 17th at Baku in 2019, his previous form in Azerbaijan could prove handy for Alfa Romeo - the Italian took a brace of GP2 Series (now F2) wins there in 2016 when he finished second in the standings to AlphaTauri driver Pierre Gasly.