Maiden Monaco win 'redemption for other races here' says Verstappen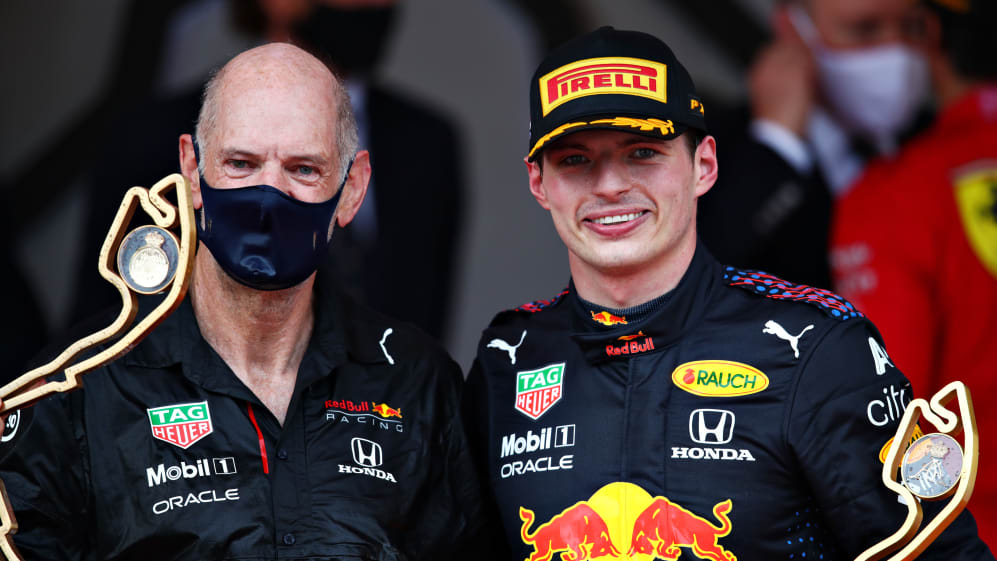 Max Verstappen took his first Monaco Grand Prix win at the seventh attempt on Sunday afternoon, having never even made the podium before in F1's showpiece event – and the Red Bull racer said the victory served as "redemption" for all the times he has lost out in the Principality.
On his first visit to Monaco with Red Bull in 2016, Verstappen crashed out of Q1 and had to start from the pits. He recovered from 21st to 10th but crashed again in the race. The following year, his team mate Daniel Ricciardo jumped him for the final podium place after the pit stops, and in 2018 Verstappen crashed out of FP3 and had to start the race from the back of the grid.
READ MORE: Verstappen claims dominant Monaco victory over Sainz and Norris, after polesitter Leclerc fails to take start
After his win Verstappen said it was a relief to finally turn that form around. "It's nice; I've never been on the podium here and then the first time, it's straight away a win," he said. "So it's a bit of redemption for all the other races here, because I never had a lovely feeling on a Sunday here.
"I've always been quick in Monaco. It's just I've just shunted few too many times," he added.
The Dutchman effectively started from pole position on Sunday as Ferrari's pole-sitter Charles Leclerc did not start the race because of a technical issue, and Verstappen cut off P2 starter Valtteri Bottas' attempt to steal the lead going into Turn 1 when the lights went out. Bottas later retired and Verstappen dominated to win over Ferrari's Carlos Sainz and McLaren's Lando Norris.
It might have looked straightforward, but he rebuffed any suggestions that he won at a canter.
"Yes, I mean, of course it always looks under control but to keep your focus for so many laps – that's the hardest bit – because it's easy to relax a bit when you are in the lead and it's easy to make a mistake so you have to keep reminding yourself: stay focused, keep your thoughts on the road.
READ MORE: Hamilton blasts 'really, really poor performance' from Mercedes after taking P7 in Monaco
"I think pace-wise it was very controlled because, all the time, if somebody tried to push me a little bit in terms of lap times we could answer, and make the gap bigger, they started to struggle with tyres and yes, all the time we could increase the gap. So, of course, I'm very pleased with that."
For the first time in his F1 career, Verstappen leads the drivers' standings – by four points over P7 finisher Lewis Hamilton – with another tricky street track up next at Azerbaijan.