Feature
UNITED STATES PREVIEW: The stats and info you need to know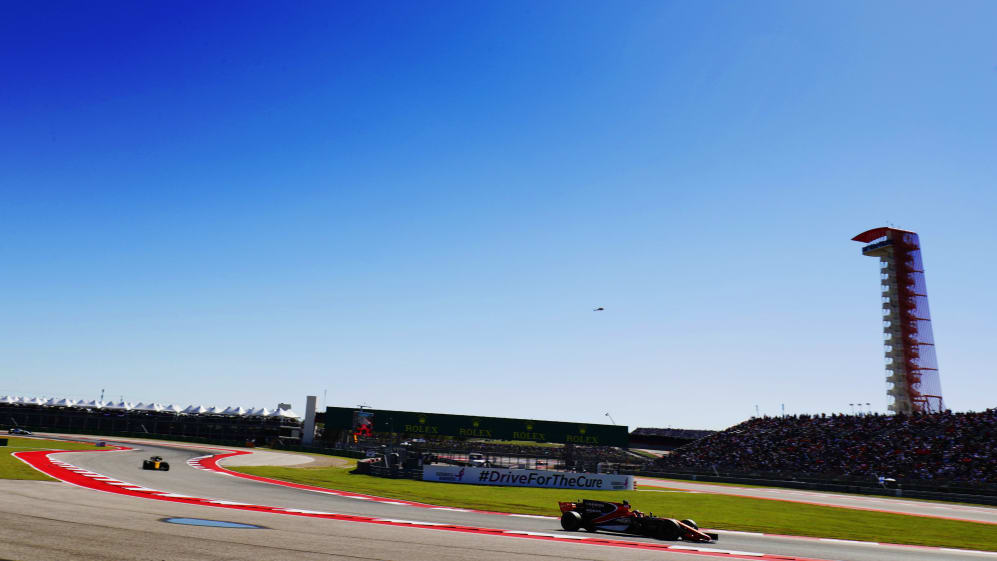 As Texas gets set to welcome Formula 1 to its much-loved Circuit of The Americas, here's what you need to know as Lewis Hamilton and Sebastian Vettel prepare for what could be the end-game of their epic tussle to be crowned the 2018 Formula 1 world champion.
From the established classic that is Suzuka, Formula 1 now heads to the modern classic that is Austin's Circuit of The Americas. First used in F1 in 2012, COTA is a track that quickly established itself as a favourite for drivers and fans alike. More significantly, it also quickly became a very happy hunting ground for Lewis Hamilton – a factor which could be crucial ahead of the 2018 edition of the United States Grand Prix.
Hamilton needs to outscore Sebastian Vettel by just eight points in Texas to be crowned champion for the fifth time in his career. So is this where the battle between the two reaches its conclusion? Or does Vettel have enough in his tanks to fight back and 'challenge the impossible', in the words of his Ferrari team boss Maurizio Arrivabene.
Ahead of the seventh United States Grand Prix to be held in Austin, let us give you a steer on what to look out for this weekend.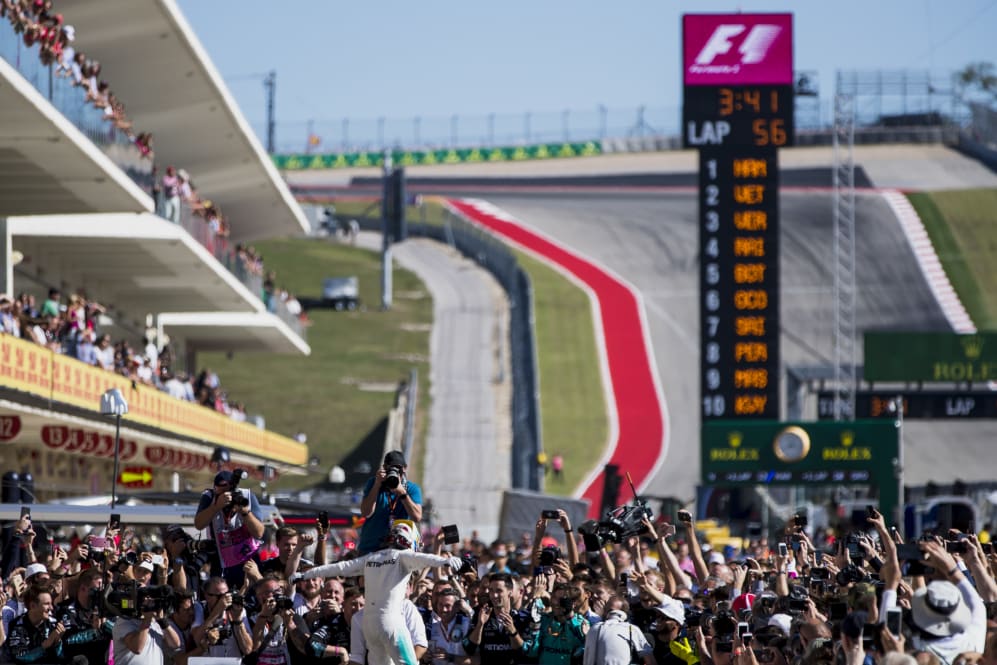 The form book
Sebastian Vettel and Lewis Hamilton have both won at the Circuit of The Americas before. The difference? Vettel has won just the once, while Hamilton has won five times, including taking victory at the first ever race there, and at every United States Grand Prix since 2014. Considering how heavily the title machinations currently weigh in Hamilton's favour, that's a pretty daunting situation for Vettel to be heading into…
At this point, it's time to insert the traditional '2018 caveat' – that Ferrari have managed to unseat Mercedes at several Silver Arrows strongholds this year, chiefly Silverstone, Spa and Montreal. But they couldn't unseat Mercedes in Monza, couldn't unseat them in Sochi and couldn't unseat them in Suzuka, so all signs point to Mercedes and Lewis Hamilton continuing their Texan dominance this weekend.
Still, imagining Hamilton does win, if Vettel can at least finish second, the title fight goes on to Mexico a week later. But there again Vettel faces a hurdle, in the form of Hamilton's team mate Valtteri Bottas. The Finn has clearly shown that he's prepared to sacrifice the rest of his season to make sure Hamilton and Mercedes bring home their respective crowns. Meanwhile, over in the Ferrari camp, some would say Kimi Raikkonen looks to have gone distinctly rogue following the announcement that he would be replaced at Ferrari by Charles Leclerc in 2019, and now appears to only be looking out for number one in the number two Ferrari.
Not for the first time in recent races, all is not looking rosy for Sebastian Vettel's title hopes.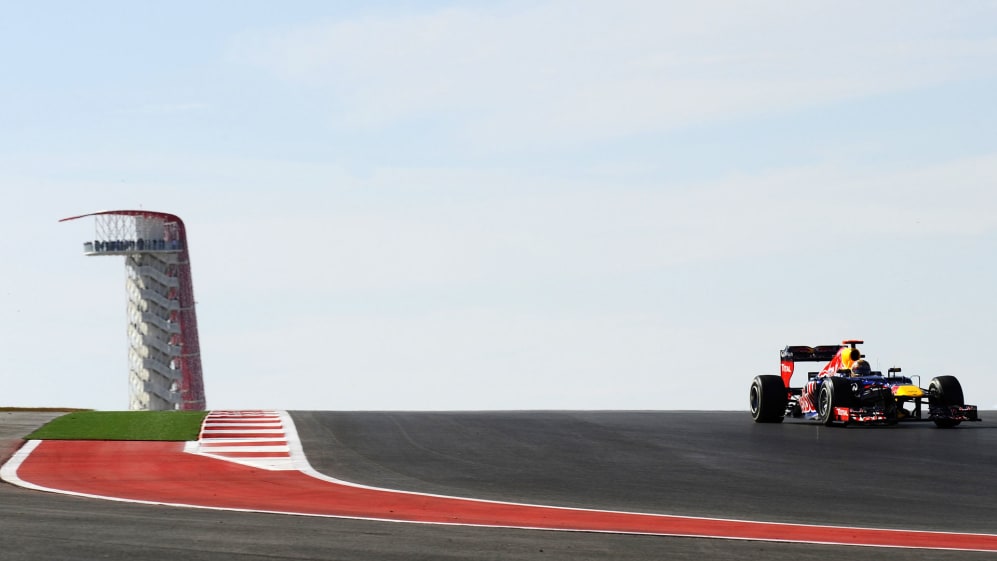 The stats that matter
If Lewis Hamilton wins at the United States Grand Prix, it will be only the second time in Formula 1 history that a driver has won a Grand Prix five times in a row. Ayrton Senna set the record by winning the Monaco Grand Prix every year from 1989 to 1993.

The Circuit of The Americas is the 10th different venue to hold a Formula 1 Grand Prix in the United States – a record for one country.

All six of the United States Grands Prix at the Circuit of The Americas have been won from the front row of the grid.

If Hamilton wins the title in Austin, he'll become only the third five-time champion in F1 history, alongside Juan Manuel Fangio and Michael Schumacher. He'll also become only the second driver after Schumacher to win back-to-back championships on two separate occasions.

The Circuit of The Americas features a maximum elevation change of 131 feet from its highest to its lowest points.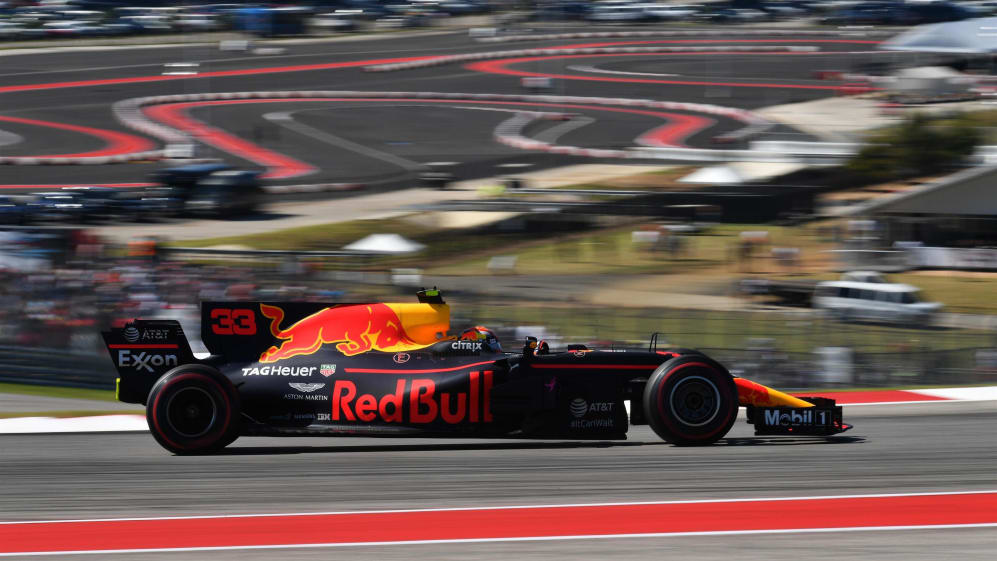 Only once since 2012 have both Red Bull drivers finished in the top five in Austin – when Sebastian Vettel won in 2013 and Mark Webber finished third.

The Friday of the United States Grand Prix marks the 60th anniversary of Mike Hawthorn becoming the first British F1 world champion in 1958.

If Mercedes lead a minimum of 43 laps of this year's United States Grand Prix, they'll become only the fifth team in Formula 1 history to lead 5,000 racing laps, behind Ferrari, McLaren, Williams and Lotus.

Daniel Ricciardo will be looking to fight back against Max Verstappen in qualifying in Austin. Ricciardo has been out-qualified by his Dutch team mate at the previous 11 tries, the worst run of his F1 career.

Kimi Raikkonen is currently on a 37-race streak of not gaining a place on the opening lap of a race. That means he hasn't made progress through the field on lap one since the 2016 Abu Dhabi Grand Prix.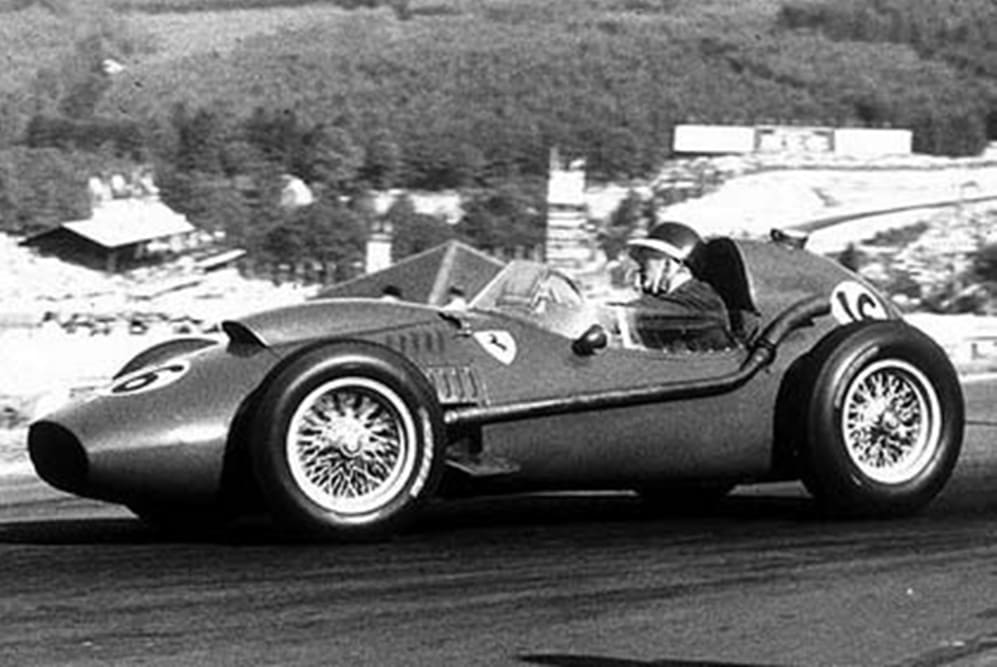 The circuit
If the Circuit de Spa-Francorchamps in Belgium has taught us anything, it's that elevation change makes for an enjoyable ride for F1 drivers. The canny creators of the Circuit of The Americas clearly took that on board when designing the track, exploiting the natural peaks and troughs of their chosen site to the south-east of Austin to create this fantastic roller coaster of a circuit, one which became a favourite for the drivers overnight.
They were canny in their design of the layout, too, lovingly pinching the best parts of several top tracks to create a Frankenstein's monster of a circuit, and one that's a proper test of the best. Eagle-eyed fans among you should be able to spot elements of Suzuka, Silverstone, Hockenheim, Istanbul Park and Bahrain over a lap of the Circuit of The Americas, with the snaking Esses in the early part of the lap the clearest nod to COTA's British and Japanese cousins.
Then there's Turn 1, the track's signature corner, a steep uphill surge into a tight left-hander, and a spot on the track which damn-near guarantees first-lap action as the racers get bottle-necked there.
You can also expect the drivers to be feeling some pain in their left-side neck muscles in Texas. Why? The Circuit of The Americas is one of only five anti-clockwise circuits on the calendar, along with Brazil's Interlagos, Baku and Singapore's street circuits and Abu Dhabi.
Here's Red Bull's Daniel Ricciardo to give you a tour of the track...
The tyres

Pirelli have opted for the soft, supersoft and ultrasoft tyres for the Circuit of The Americas, a track that's not particularly abrasive on the rubber but which does include some high lateral g-force sections, as well as a couple of big braking events.
As for pit stops, should the drivers go for one or two? Well, Lewis Hamilton won last year after only stopping once, but Sebastian Vettel was just 10 seconds down the road after stopping twice. The rest of the field featured a similarly mixed bag of strategic options – and there should be more of the same in 2018…
"As was the case last year, we expect a few different strategies to be possible at Austin," reckons Pirelli's Head of Car Racing, Mario Isola, "but due to the frequently variable weather and wide range of track characteristics, this is always quite a hard race to predict.
"In recent years, the asphalt that made its debut in 2012 has stabilised, but it will be particularly important for the teams to get a comprehensive read on the latest conditions in free practice to prepare an optimal strategy. This isn't always obvious in Austin, although there are several opportunities to overtake on track as well, as we saw last year."
The forecast
As Signor Isola alludes to above, Texas attracts some pretty volatile weather conditions, and that's not changing for 2018, with a chance of rain across all three days – although it's mostly likely to hit on Friday and Saturday. Temperature-wise, don't expect anything higher than 19 degrees Celsius across the weekend.
When does the United States Grand Prix start?
Fantasy F1 – get in the game!
Have you picked your Fantasy F1 team yet? If not, don't panic – you have until just before qualifying to get involved and try to win some amazing prizes.
It's free to play. Click here to sign up!
Watch full F1 Race replays or Highlights on F1 TV Access. Sign up now. Only available in certain regions (view full F1 TV Content Schedule here)