Unwell Hamilton bemoans 'terrible, disastrous' German Grand Prix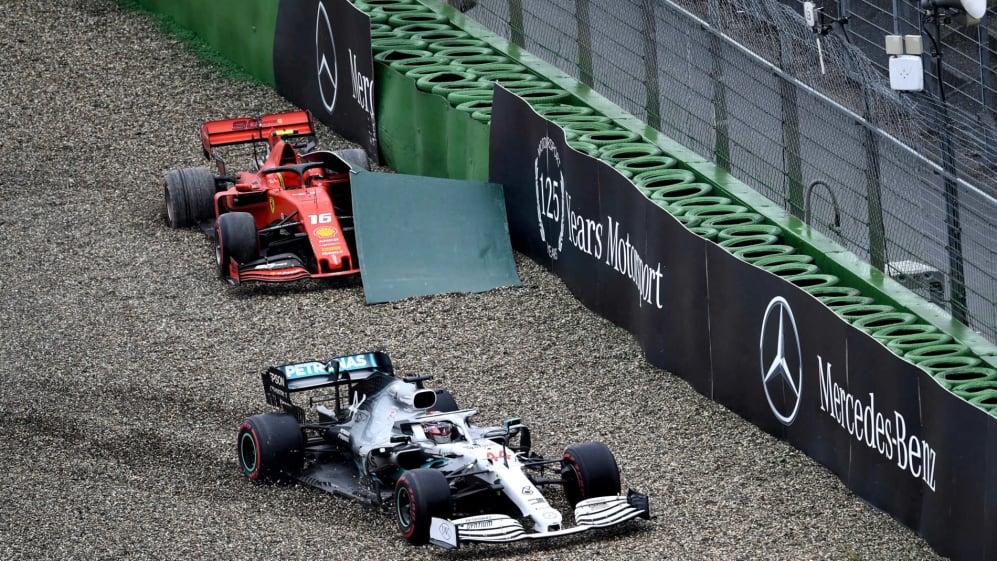 Lewis Hamilton rued Mercedes' German Grand Prix weekend after a catastrophic series of events led him to finish 11th from pole position, the only upside being a promotion to ninth post-race.
After taking his first pole at Hockenheim since 2008 – with both Ferraris struck by reliability issues – Hamilton revealed that he booked P1 on the grid with an illness on a significant weekend for Mercedes, who were celebrating their 125th year of motorsport at their home round in Germany.
Post-race, Hamilton said: "The illness brought me back to being a human". But that was only the start of his problems. "I don't know. It was a combination of a lot of things," he added.
Hamilton led the race's early stages but his afternoon unravelled as he spun and hit the barriers at the penultimate corner and had to pit for a new front wing, crossing the wrong side of the entry bollard in the process and taking a five-second penalty for his troubles. A further Turn 1 spin just added to his woes.
"Ultimately it was a really terrible, disastrous day," he said. "It had the potential for that when it started to rain. I thought I had it under control… it was really risky putting us out on slicks, and after that it just went to pot."
Hamilton's comments echoed those of Team Principal Toto Wolff, who hinted that the team were perhaps distracted by their anniversary celebrations and said, "it simply could not go much worse." Valtteri Bottas, of course, crashed out of the race with third place in his sights.
As for the drivers' championship leader, he has one priority on his to-do list before the Hungarian Grand Prix next weekend.
"I've got to get healthy again, that's the biggest thing," Hamilton said after the race. "Performing this weekend has been one of the hardest [things] so trying to get myself back to physical fitness healthy again, will be key."
The only consolation for Hamilton was that he was promoted to ninth following the race after the Alfa Romeos were penalised for clutch infringements.