Vasseur concedes Mekies' upcoming move to AlphaTauri was 'difficult to refuse' after 'open discussion'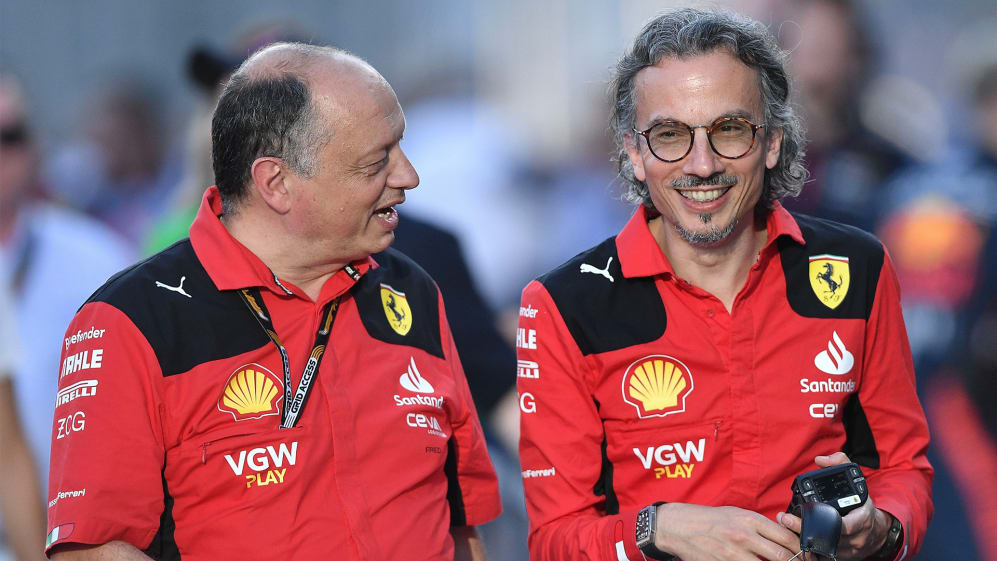 Frederic Vasseur has insisted that he would never "block" Laurent Mekies from taking a "mega opportunity" to head up AlphaTauri, but says conditions over his release from Ferrari still need to be worked out.
AlphaTauri announced ahead of the Azerbaijan Grand Prix that Mekies is set to join them as their new Team Principal, with Franz Tost stepping aside after more than 15 years in the role.
ANALYSIS: The big moves at AlphaTauri explained as Mekies prepares to replace Tost
Offering Ferrari's take on the situation in Baku, team boss Vasseur said: "First of all, I think it's a mega opportunity for Laurent, considering also like this that I have a good relationship with him, and I won't block Laurent, for sure.
"Then I think it's also… If you speak about timeline, I think that Toro Rosso [AlphaTauri] was probably a bit aggressive on the press release. We have a long-term contract with Laurent, and we'll have to discuss about details."
Pushed on when Mekies informed him about the AlphaTauri opportunity, Vasseur laughed: "This is the relationship between Laurent and myself and I won't disclose details!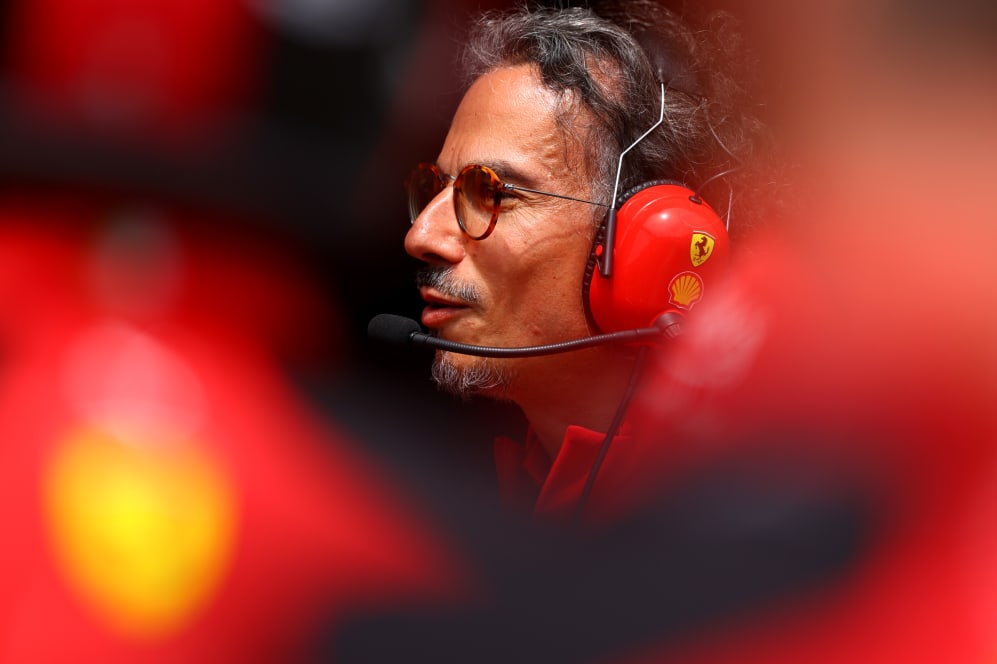 "But we had a very open discussion on this, because I know Laurent for 30 years, and I think that it's very difficult to refuse this kind of proposal for him."
With Mekies' impending exit following news that Head of Vehicle Concept David Sanchez is on his way to McLaren, Vasseur was keen to play down the effect of the changes across the wider Ferrari organisation.
READ MORE: Tsunoda 'really surprised' by news of Tost's impending AlphaTauri departure as De Vries pays tribute to 'very passionate' team boss
"To lose two persons [from] 1,600, it's not a drama," he said. "You know that the power of the team is always more important, and the power of the group, than the individuals. We have to keep this in mind, that the most important is the group – the group is there.
"We are recruiting massively. We are not communicating, but we are recruiting massively. We will do [it] step by step because you can't put an organisation in place in two weeks. You know perfectly the system of the recruitment in F1, it's quite long and painful.
"But we are working on it… Don't expect that one day you will have a new organisation; it will be step by step and we are putting something in place."