Verstappen aims to 'survive Lap 1' and take podium as dominant qualifying win turns to P15 on grid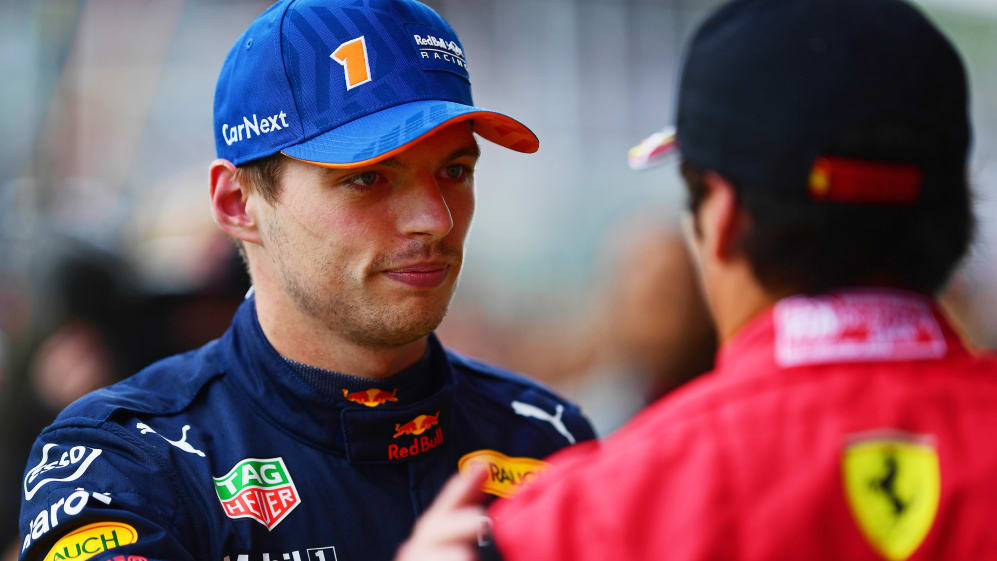 Championship leader Max Verstappen took P1 in qualifying at Spa but will start 15th, while Red Bull team mate Sergio Perez finished the session in third and will be promoted to second on the grid for Sunday's Belgian Grand Prix. Both drivers shared their lofty aims for the race...
Verstappen's Q3 lap ensured he would at least start ahead of rival Charles Leclerc – not to mention the rest of the drivers who copped back-of-grid penalties for engine penalties – and the Dutchman managed to set the fastest Q3 time by six tenths of a second.
READ MORE: Verstappen fastest in qualifying but Sainz set to start on pole after Belgian GP grid penalties
Given his performance on Saturday and recent recovery from P10 to victory in Hungary, Verstappen said: "I think with the pace we have in the car, I want to move forward, and I want to be at least on the podium.
"Yeah, I mean survive, of course, Lap 1 – that's the most important [thing]. Then after that I need to pass a few cars before of course you get into a competitive position. I mean, it's a bit like Hungary as well. Of course we're a bit further back now, but the basics are the same."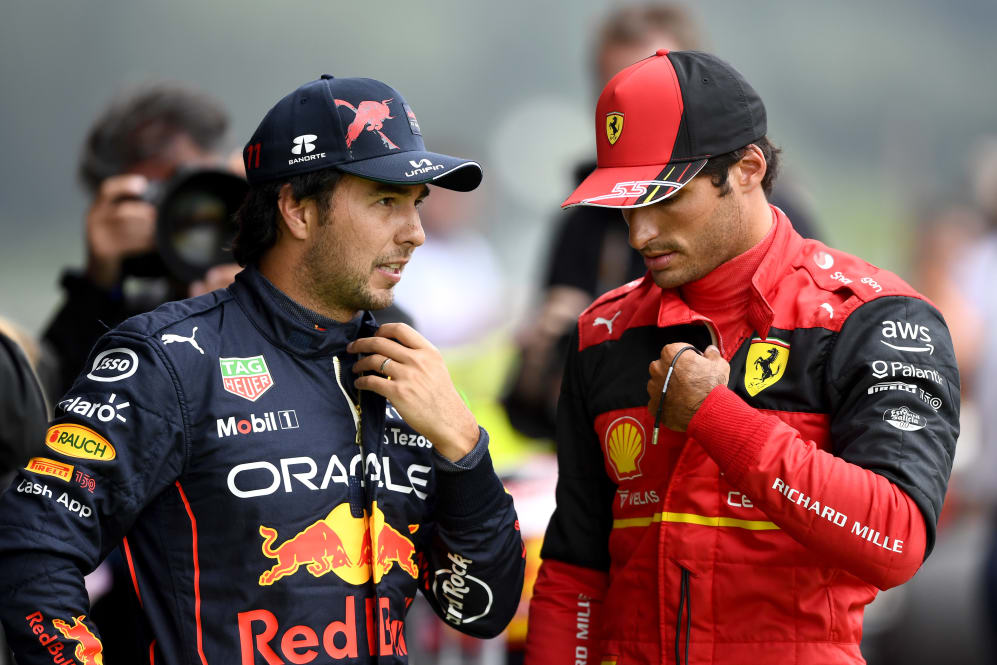 FP3 leader Perez, meanwhile, could only finish third in Q3 and said that a messy top-10 shootout, in which he was compromised by traffic, was part of the reason he settled for second on the grid for Sunday's race.
"Yes, it was going well; Q3 was not as straightforward," explained Perez. "On my first lap I ended up being the lead car, basically, and without any circulation around here you can lose a bit.
"Still, the lap wasn't very clean and there was more to come, and on my second lap we ran out of time and there was a lot of traffic ahead. I just ended up too close to the cars ahead, and had no grip, so I ended up going straight [off] into Turn 5."
READ MORE: Horner, Perez and Vettel back Ricciardo to 'find his mojo again' after McLaren separation
Perez however has a chance to leapfrog Leclerc – who starts 16th on Sunday – in the drivers' standings, the Mexican only five points behind the Monegasque heading into the race at Spa.
"No, definitely I think there is a good opportunity for tomorrow, you know, starting P2, and especially around here – around this place it's always a great opportunity – so I will go for it, and I really hope very early on I will be able to do my own race. That will be key for my hopes tomorrow," he concluded.