Verstappen insists Hamilton's experience won't give him an advantage in the title race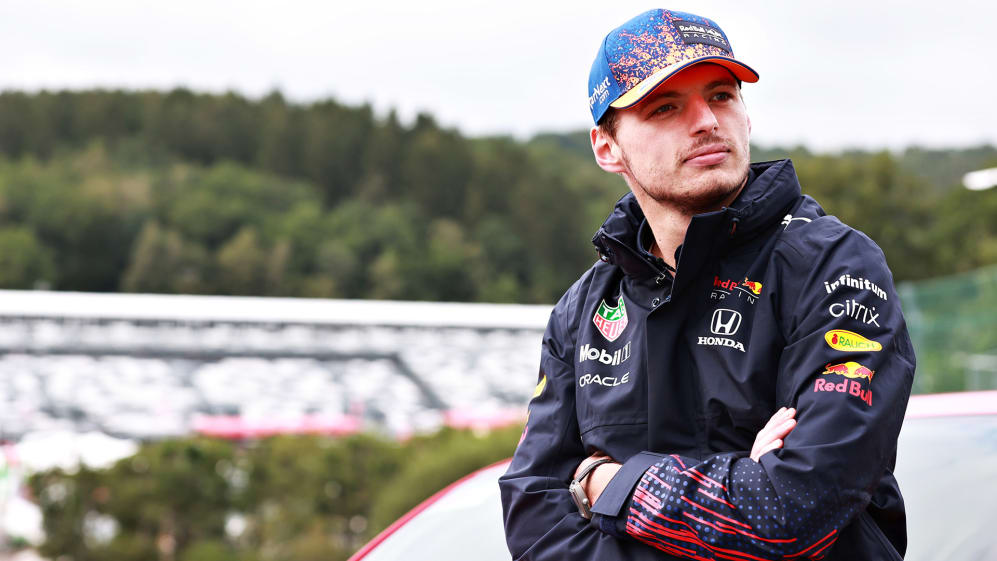 The title fight is back on after a three-week break and Max Verstappen has given his verdict on whether Red Bull can claw back the deficit to Mercedes at Spa-Francorchamps – and whether his rival Lewis Hamilton holds an advantage because of his greater experience.
Just eight points separate Verstappen and Hamilton going into the Belgium Grand Prix while Red Bull are 12 points behind Mercedes before Round 12 of the season, with the 23-year-old eager to claw back that gap against his 36-year-old, seven-time champion rival. Ahead of this weekend's race, Verstappen was asked whether Hamilton's experience will prove key in this title fight.
READ MORE: Hamilton predicting even tougher fight with title rival Verstappen in second half of season
He replied: "Personally, I don't think so. The only advantage you can really have I think is just if you have a faster car. In this sport, it's so dominant when you have a good car. There's so many drivers in the sport that don't have the opportunity to fight at the front.
"So if you have seven titles or one or zero, at the end of the day when you have spent a few years in F1 especially more towards the front, like top-five, you know that you have to try and finish every race, you know you have to try and score the most available points every weekend and I think all of us, we always try to do our best and race in the best possible way. I don't really see the advantage there," he said.
With Red Bull resurgent this season and Verstappen having held a 32-point advantage over Hamilton before collisions counted him out in Great Britain and Hungary, will Mercedes find themselves on the back foot at Spa?
"For sure they [Mercedes] will be quick here," replied Verstappen. "Traditionally this track hasn't been the best for us, because of the long straights. I know that we definitely did close the gap a bit in terms of top speed, but we are still not there. But I do think compared to last year for sure our car is a lot better, our top speed is better.
"But how good it is going to be against them? It is difficult to say. Anyway, the weather doesn't look great for the whole weekend; it's going to be a bit rainy. I think rainy then a bit dry. So, we have to wait and see how we are going to perform."
READ MORE: Power struggle – How Honda caught up with Mercedes – and how the Silver Arrows fought back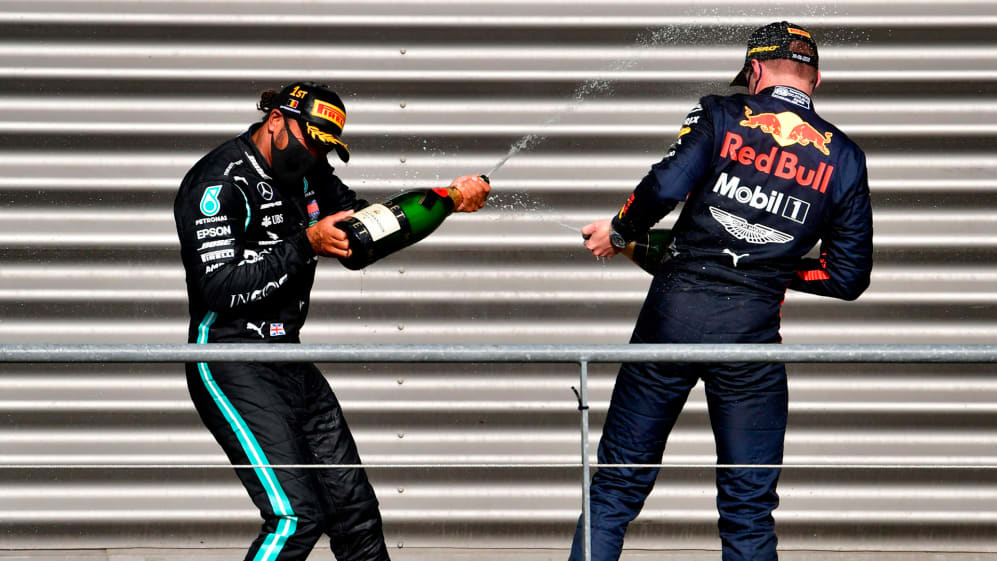 Verstappen has never finished better than third in a Belgian Grand Prix and Red Bull's last win here came courtesy of Daniel Ricciardo in 2014. Despite that record, and Red Bull's last two weekends having yielded just five points, he maintained that spirits are high in their camp.
"I think we're very positive. We had a lot of good races – just the last two didn't go our way, out of our control," said the Dutchman. "Yes, I'm very positive, the team is looking forward to getting started again and there is still of course a lot of races to be held. So, let's see how it goes."
GOOD LAP vs GREAT LAP: Learn how Daniel Ricciardo nails a lap of Spa-Francorchamps