Verstappen needs to stop making errors - Horner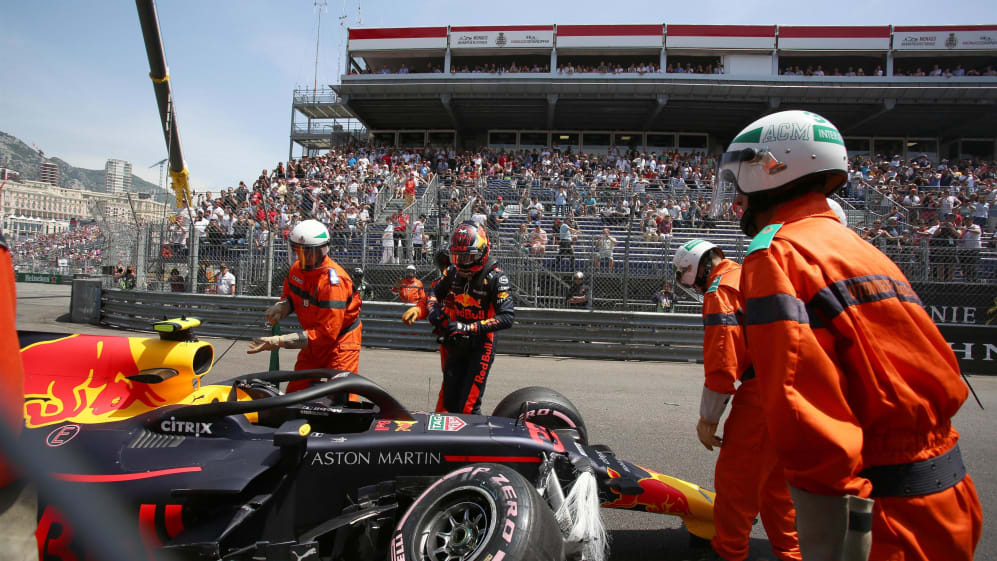 Max Verstappen has steadfastly refused to change his driving style despite a litany of errors this season. But his latest accident, this time robbing Red Bull of a likely front-row lockout in Monaco, may be the one that forces him to rethink, with team boss Christian Horner frustrated by another lost opportunity…
Verstappen's engineering crew battled hard to get the car fixed for qualifying, but they discovered too late that there was damage to the gearbox, and as a result, he was forced to watch from the sidelines as his team mate Daniel Ricciardo stormed to his second pole position in Monte Carlo.
"This place bites and he got bitten pretty hard today in a session that doesn't really count for anything, other than setting the car up," said Horner.
"He's in a car that's capable of winning this Grand Prix and that will hurt him even more because you don't get that many opportunities to win a Monaco Grand Prix.
"He needs to learn from it and stop making these errors. He knows that more than anybody and I would imagine that was a pretty painful qualifying for him watching what could have been."
When asked if he felt this latest incident would be the catalyst for Verstappen to stop committing mistakes, Horner said: "I hope so. I don't know what else will.
"We've got a great car, he's a phenomenally fast driver and would have been able to be competing for the pole position today and for the whole team to only be running one-legged with such a strong car is frustrating."
Horner paid tribute to the mechanics for their brave attempt to get the car ready in time for qualifying, with even Ricciardo's crew heading over to lend a hand.
"The car was fired [up] and then we saw an oil leak in the gearbox which had been hidden by a shroud and that was it," said Horner.
"So then as soon as they did their best to try to get the gearbox replaced which would have been a five-place grid penalty.
"I have to say both car crews, Daniel's crew as well steaming in doing everything that they could to make it happen but today unfortunately it wasn't to be."
The last time Verstappen failed to escape Q1 was China, where he recovered to finish on the podium. That'll be harder to replicate in Monaco.
No driver from outside Q3 has finished on the podium in Monte Carlo since knockout qualifying began in 2006. Fernando Alonso salvaged sixth from 24th in 2010, while Michael Schumacher took fifth from 22nd in 2006.