Verstappen on why Hamilton clash was 'a shame' – and his 'reasons' for not obeying team orders in Sao Paulo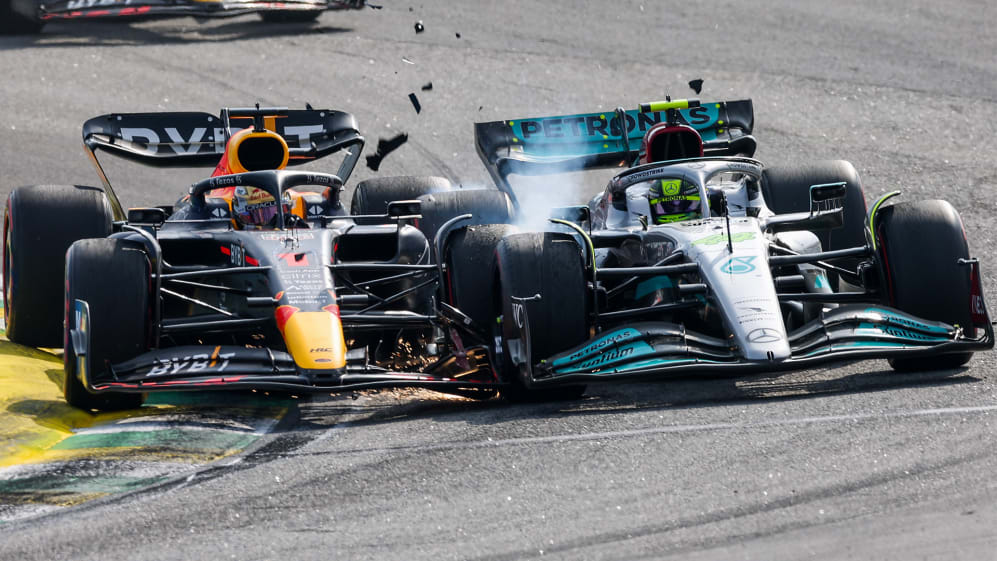 Max Verstappen was left with no regrets over his failed overtake on Lewis Hamilton during the Sao Paulo Grand Prix, while explaining that he had "reasons" for not returning a position to team mate Sergio Perez late in the race.
Verstappen attacked Hamilton for P2 after an early Safety Car restart but the pair came to blows in the middle of the Senna Esses, sending both drivers off the track and forcing the Dutchman to pit for repairs.
READ MORE: Russell takes maiden victory as Hamilton backs up Mercedes 1-2 in Sao Paulo
While Verstappen questioned over the radio where he was meant to place his car, the stewards were of the opinion that the Red Bull man was at fault and handed him a five-second time penalty – adding to an already tough recovery job.
Asked by Sky Sports F1 for his take on the clash after the race, Verstappen questioned Hamilton's approach, saying: "To be honest, I went around the outside, and I immediately felt he was not going to leave space. I just went for it, he didn't leave me space, so I knew we were going to get together.
"It cost him the race win, for me it gave me five seconds. It wouldn't have mattered anything for my race, because we were just way too slow. But it's just a shame, I thought we could race quite well together, but clearly the intention was not there to race."
Verstappen had worked his way up from P17 to P7 as the race entered its closing stages, when Red Bull informed him that he could pass Perez, who was struggling on medium tyres, in an attempt to attack the cars ahead.
READ MORE: Russell left 'speechless' by breakthrough F1 win after 'emotional rollercoaster' for Mercedes in 2022
However, it was under the proviso that if he failed to make up ground, Verstappen would give the place back to Perez, who is in a close fight for P2 in the drivers' standings with Ferrari driver Charles Leclerc – something the reigning double world champion refused to do, before explaining his reasons in his post-race interviews.
"That's why I first went to speak to the team before I came here. We put everything on the table why, and I gave my reasons. I'm not going to say why, but I think they understood. I already explained it to them before, so it was not new to me, and not new to them," said Verstappen.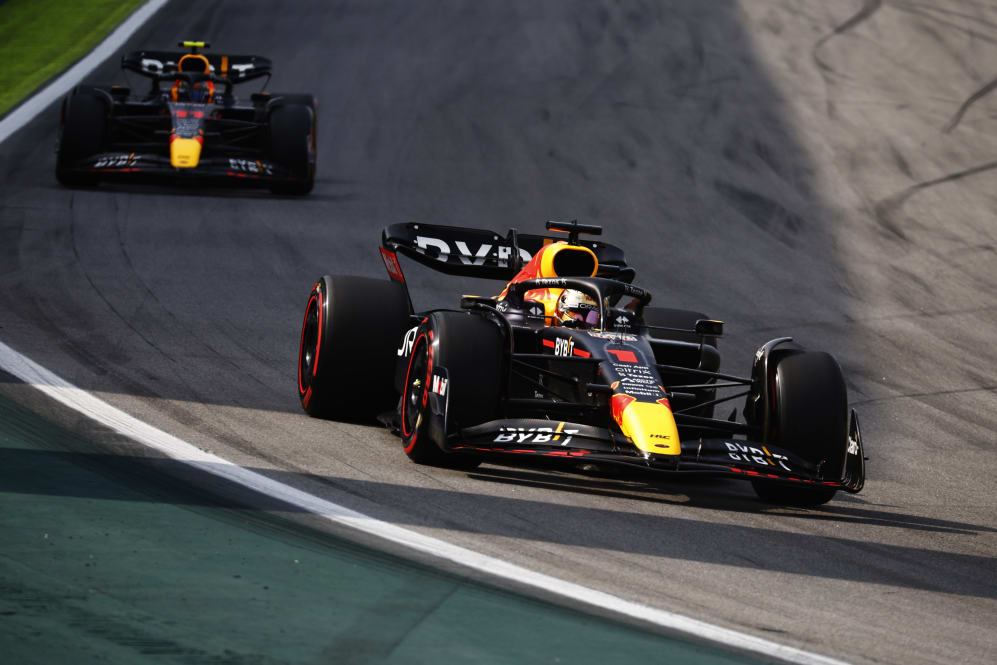 "I think it's more important as a team now that we finally sat together, altogether, and we really put everything on the table, and we move forward. We go to Abu Dhabi, of course we want to win the race, but also if there's a chance to help Checo I will, but that's why it was important we had this meeting now."
Verstappen added that he could understand his team mate's frustration, but reiterated that he had his reasons and, when pushed if it had anything to do with the Monaco Grand Prix weekend, where Perez signalled an early end to Q3 with a crash, he said: "You can decide that; I'm not going to say it."
READ MORE: Sainz pleased with 'great fightback' to podium as Leclerc explains team orders request in Brazil
For Perez's part, the Mexican vowed to "keep working together as a team" after discussing the situation internally, as he was left to rue his late-race slump on harder tyres, with his rivals overhauling him on softs.
"It was really disappointing. It went from bad to worse after the Safety Car. We were on the wrong tyre, and we were just a passenger. I couldn't get any temperature into the tyre, and I could just see them getting by, so I was really really disappointed. Now to Abu Dhabi, [which I'm] looking forward [to] massively," he summed up.