Verstappen praises 'great start' for Red Bull-Honda partnership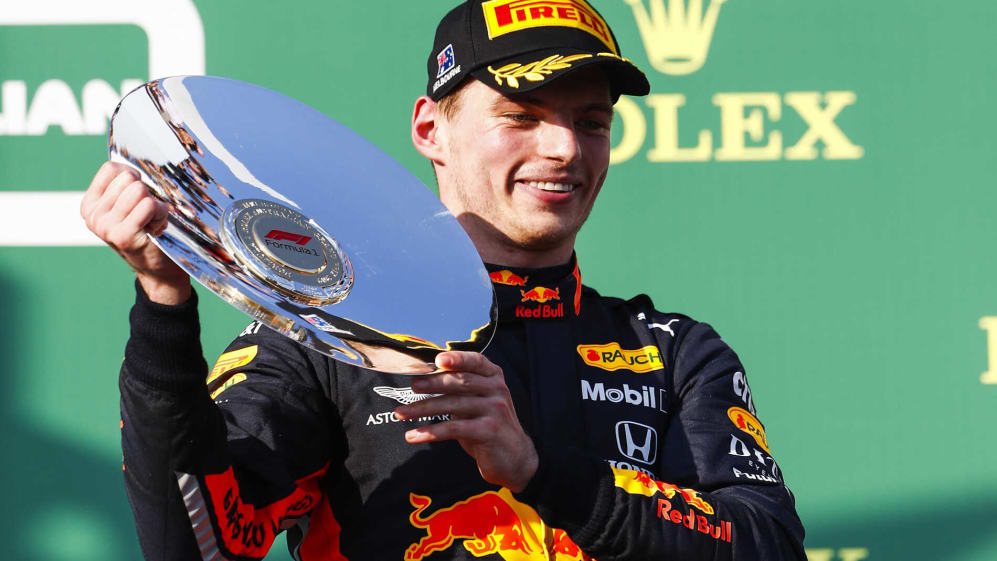 Honda tried with McLaren, and then tried again with Toro Rosso – but in their first race with Red Bull, Max Verstappen delivered the Japanese firm their first podium as an engine supplier since returning to sport in 2015 with a racy run to third at the Australian Grand Prix.
It was a typically swashbuckling display from Verstappen around Albert Park, with the Dutchman claiming his eventual third place from Sebastian Vettel with a terrific move around the outside of the Ferrari going into Turn 3. He eventually finished just 1.6 seconds adrift of the Mercedes of Lewis Hamilton, despite briefly running off the road during his red-hot pursuit of the world champion.
Watch race highlights of the 2019 Australian Grand Prix
And for anyone worried about whether Honda's power unit could cut it at the sharp end of the field, it was a pretty convincing rebuttal…
"Very satisfied," said Verstappen, when asked if he was happy with his day's work after claiming his own first Australian Grand Prix podium. "To get by Ferrari on this track is not easy around here, because it's not easy to follow in general but yeah, of course happy to pull that move off and then challenge Lewis for second, was a good feeling.
"Of course, I think there's still work to do, but to start the season like this in third and also the first podium for Honda in the V6 era, it's a great start."
Verstappen's boss Christian Horner was instrumental in bringing Honda over to Red Bull in place of Renault power units for 2019 – and he, too, was pleased to have been vindicated in his decision after his team claimed Honda's first podium as an engine supplier since Rubens Barrichello's third place at Silverstone back in 2008.
"I think we've over-performed," he said after the race. "[Honda] have given us a great product over the winter. The engine's delivering good power, it's been reliable. Max has been able to use that to really good effect today and so to pass a Ferrari, to be racing wheel to wheel on the straight with them is really positive.
"[Then] to put Lewis under pressure – for pretty much 50 per cent of the Grand Prix it looked like we had a quicker car than him, certainly in the second half. To do that at this venue is really encouraging for us, so we've got a good basis to start and really develop this car."