Verstappen 'realistic' about 2021 title chances as he hopes to make life more difficult for Mercedes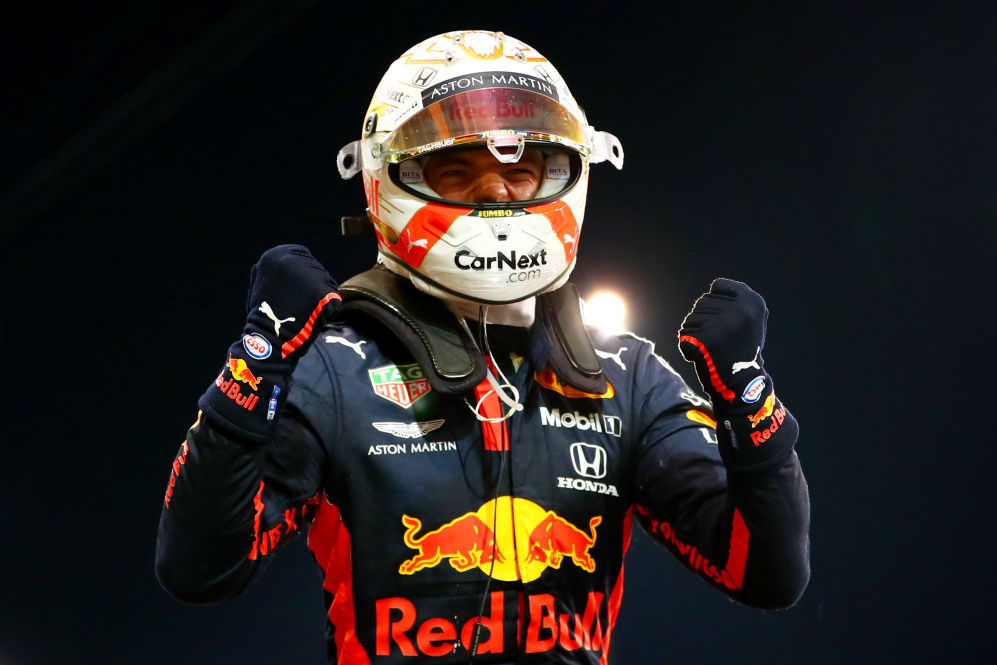 Low-key. That's how Max Verstappen is playing it as he prepares for another tilt at a maiden Formula 1 world championship with Red Bull, the Dutchman insisting he is "realistic" about his chances and the target is to make "more difficult" for defending champions Mercedes.
Verstappen is going through his fifth pre-season with Red Bull and is widely considered to be one of Lewis Hamilton's greatest threats for the 2021 crown.
READ MORE: Horner says brace of Red Bull tests 'of huge value' to new recruit Perez
"We don't know yet, to be honest," said Verstappen of Red Bull's title chances. "I am always very realistic and it makes no sense to talk about stuff now. We have to go to Bahrain and look at it there, and at the first race, and see if we succeeded or not. We know where we want to be and where we want to get to and that's what we now need to try and realise."
He added: "I just don't want to hype things up. I want to stay low key and focus on our job. We should do the talking on the track, not next to the track. That's what I prefer."
READ MORE: Verstappen and Perez give Red Bull's RB16B its track debut in Silverstone shakedown
The 10-time race winner will have his fourth different team mate in as many years, with Sergio Perez – who took his maiden victory in Bahrain last year - joining to replace Alex Albon, with the duo getting their first taste of the RB16B at Silverstone during a shakedown on Wednesday.
Albon didn't score heavily enough for Red Bull last year – and it is hoped Perez, whose impressive consistency landed him a brilliant fourth in the drivers' championship last year, despite missing two Grands Prix having tested positive for Covid-19 - will raise Red Bull's threat level.
"We always want to score with two cars as high as possible," said Verstappen. "Let's see if that is going better this year. That's the goal, what we all want, to make it a bit more difficult for Mercedes – they must be the favourites still. Let's see how everything goes."
We've yet to see any images of the RB16B on track, with Red Bull keeping their cards close to their chest ahead of pre-season testing. When asked what he is hoping to get from the car when he drives it in anger at testing, Verstappen said: "More grip, more power.
"People always talked about the rear-end being so twitchy, I think it's just general grip we were lacking a bit. Also, we were a bit down on power. We know that - there's no secret behind it, you can see it.
"So we worked a lot with Honda throughout the winter. It's all looking promising but it doesn't make sense now to hype it all up. First, it's more important to get to the track in Bahrain and try to do the best amount of learning we can on the car and the engine to optimise everything."