Feature
7 legendary drivers who were tailor made for F1 Sprint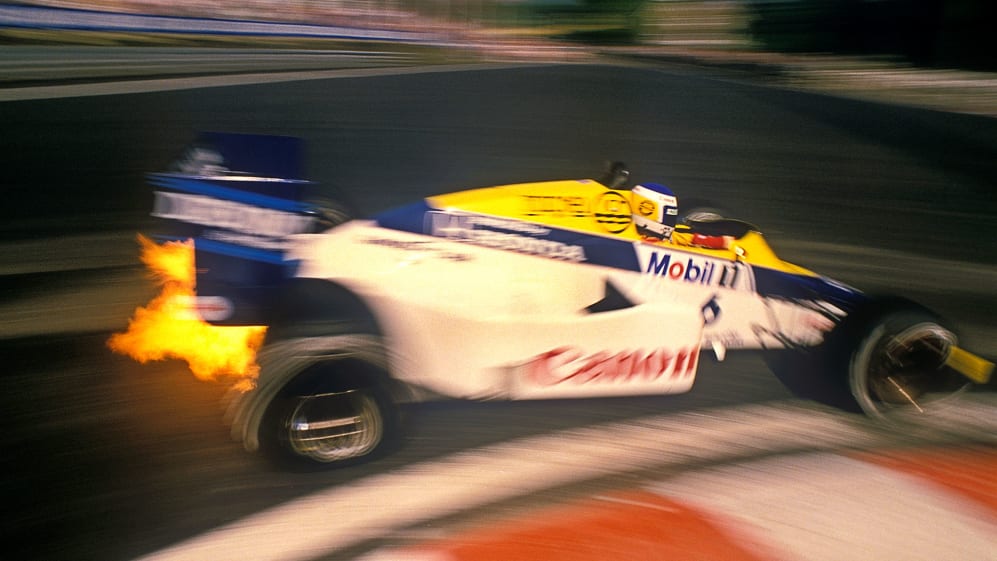 The 2021 British Grand Prix will witness a unique moment in Formula 1 history, with the debut on Saturday of F1 Sprint, a pit stop-less 100km romp around the iconic Silverstone circuit, with the drivers' finishing positions dictating the grid for Sunday's British Grand Prix. Sadly, however, F1 Sprint's arrival came too late for these seven legends of F1, hard chargers who we reckon would have loved the flat-out format...
READ MORE: Everything you need to know about F1's new Sprint Qualifying format – including how it works
1. Gilles Villeneuve
Think flat-out F1 racing and it doesn't take long before you picture Gilles Villeneuve, head cocked to one side, pulling those obscene shapes as he wrung ridiculous performances out of his various Ferraris. Sometimes with less than four wheels on the car.
Villeneuve learned his racecraft in short-format oval snowmobile racing in his native Canada – and boy did it show when he got to Formula 1, with Villeneuve famous for going as hard and fast as possible, wherever possible, the more sideways the better.
"I will drive flat-out all the time," Villeneuve once said. "I love racing." Yep, the French-Canadian would have had a whale of a time in F1 Sprint – although someone may have needed to remind him that he'd have to race the car the next day too…
READ MORE: 5 reasons F1 fans are still in awe of the legendary Gilles Villeneuve
2. Keke Rosberg
Keke Rosberg would have especially loved F1 Sprint's debut at Silverstone, given that the moustachioed Finn has gone down in legend for setting what was, at the time, the fastest ever Formula 1 lap around the old airbase.
That was in qualifying for the 1985 British Grand Prix, where Rosberg lapped his Williams FW10 around the track in just 65.591s, at an obscene average speed of 160.007mph. "He looked just like he was low-flying," remembered Silverstone announcer Keith Douglas.
READ MORE: Maximum attack – the day Rosberg averaged 160mph around Silverstone
"The car looked like an airplane, twitching as it cornered – quite incredible. It was almost as if the car was off the ground. It lives in my memory as one of the most outstanding sights I've seen yet."
Rosberg's no-nonsense, aggressive and acrobatic approach to racing would have been a great fit for F1 Sprint, we reckon.
3. Nigel Mansell
Meanwhile, if we're talking about affinity with Silverstone, look no further than Rosberg's 1985 team mate at Williams, Nigel Mansell.
'Our Nige', as his British fans dubbed him, scored one of his most memorable wins with a relentless charge through the field at the 1987 British Grand Prix, consistently steamrolling the lap record before selling team mate Nelson Piquet F1's most famous dummy at Stowe and passing for the lead and win.
WATCH: 10 moments of brilliance from 1992 champion Nigel Mansell
Mansell was one of F1's most famous hustlers of a car, and any number of those astounding moments of Mansell Magic – the pass around the outside of Gerhard Berger in the 1990 Mexican Grand Prix, say, or using Stefan Johansson's Onyx to box in Ayrton Senna at the 1989 Hungarian Grand Prix – would easily qualify him for F1 Sprint glory.
4. Juan Pablo Montoya
It took 17 years for Keke Rosberg's fastest F1 lap record at Silverstone to be beaten – and Juan Pablo Montoya was the driver who did it, lapping Monza in 2002 at an average speed of 162.9mph.
But Montoya was also one of Formula 1's most fearless and most uncompromising racers, the type of driver who would fancy himself going toe-to-toe with any driver, on any day – with his on-the-edge battles with the great Michael Schumacher in particular having enshrined him in F1 folklore.
LISTEN: Juan Pablo Montoya on driving for Helmut Marko, beating the Schumachers and why he quit F1
One hundred kilometres of Silverstone is equivalent to just 17 laps of the track – and we reckon that those 17 laps would have been like a red rag to this charging Columbian bull. Just look at his 10 moments of brilliance below to see what we mean…
5. Jean Alesi
Jean Alesi was famously lambasted on the satirical French puppet show Les Guignols for always wanting to go everywhere 'a fond, a fond, a fond' – 'flat-out, flat-out, flat-out'.
The depiction may have got up Alesi's nose – but a bit of 'a fond, a fond, a fond' would be just the ticket for Alesi to triumph in F1 Sprint.
ALTERNATIVE HISTORIES: What if Jean Alesi had gone to Williams and not Ferrari?
The Frenchman is still much-loved by F1 fans today for his hard-charging style behind the wheel (his racing idol was Gilles Villeneuve, so 'nuff said) with drives like his staggering recovery from P15 to P2 at the wet 1995 Japanese Grand Prix (before retiring with transmission problems, having at times lapped five seconds per lap faster than his rivals) typical of the man.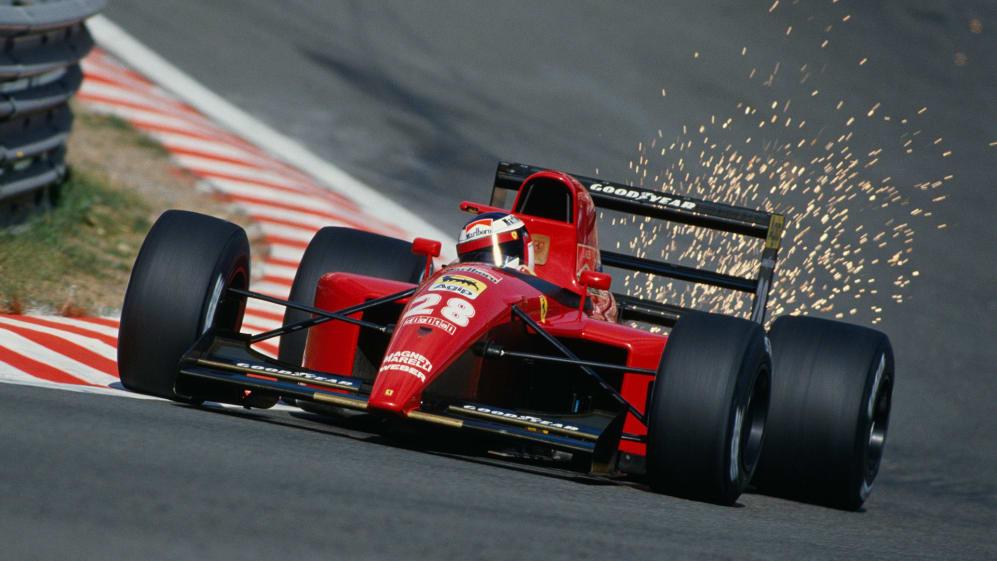 6. Ayrton Senna
The 1988 Japanese Grand Prix. With his first world title on the line, polesitter Ayrton Senna does the unthinkable – he stalls on the grid. What followed was one of the most stunning recovery drives ever witnessed in Formula 1.
Fourteenth by the time he finally got going, he'd passed eight cars by the end of the first lap, while he was later able to pass McLaren team mate Alain Prost for the lead and secure that first championship.
WATCH: Top 10 moments of Ayrton Senna brilliance
All that is to say nothing of his Donington '93 wunder-lap, nor the charge to P2 in the pouring rain at Monaco in 1984. Quite simply, Senna would have thrived in F1 Sprint.
7. Niki Lauda
Surprised to see Niki Lauda – a man who, because of his 'playing the numbers game' approach to F1, was mockingly referred to as 'Lauda the Computer' – on the list? Let us explain.
Lauda's final World Championship came in 1984, a year that saw him paired at McLaren alongside Alain Prost. Across the season, the average qualifying gap between the two drivers was a full 1.2s in Prost's favour. But once the Lauda computer had processed that he wasn't going to beat the Frenchman in qualifying, the Austrian decided to focus all his energy on race day.
WATCH: Monaco mastery and that stunning injury comeback – Lauda's top 10 F1 moments
South Africa – Lauda starts P8 and wins. France – Lauda starts ninth and wins. Amazingly, without starting any higher than third all year, Lauda was still able to claim the title by half a point from Prost, thanks to his ability to carve through the field on Sundays.
The perfect skillset, then, for F1 Sprint.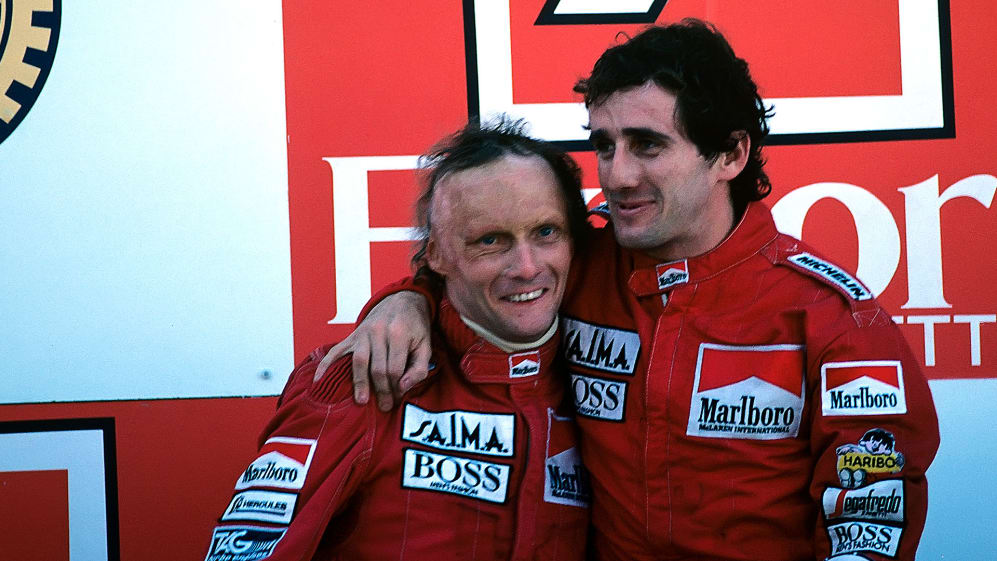 F1 Sprint will debut on Saturday July 17 of the British Grand Prix weekend, kicking off at 1630 local time. Click here to find out more.