Verstappen says it would be 'unrealistic' to have hoped for more than P3 in Monza qualifying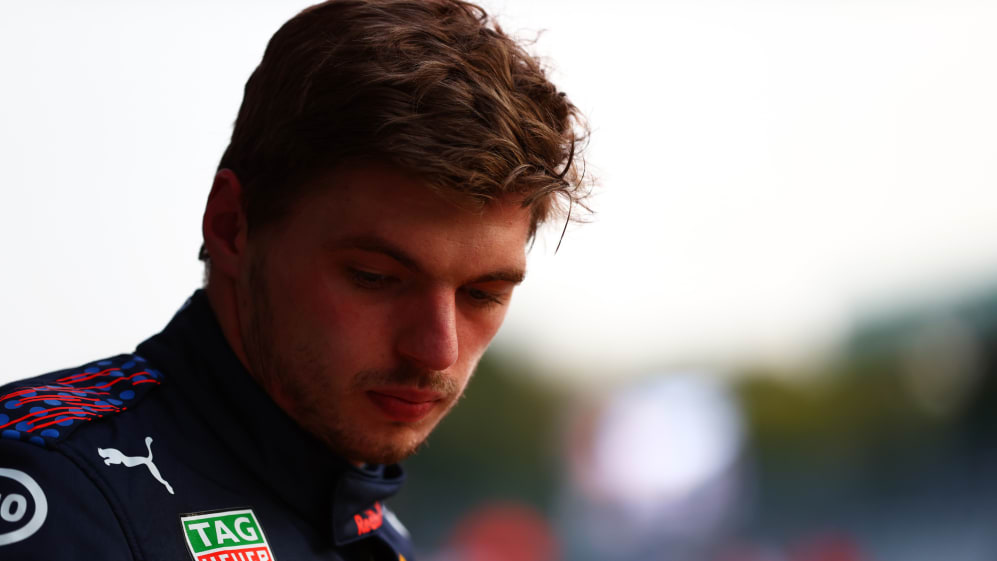 Red Bull's Max Verstappen missed out on top spot in qualifying on Friday as the Mercedes pair – led by Valtteri Bottas – outdid him as the sun went down at Monza. Despite that, Verstappen said he was pleased with third on the grid for the F1 Sprint, before giving his verdict on Red Bull's chances.
Bottas topped qualifying ahead of team mate Lewis Hamilton on Friday, leaving Verstappen to start third for Saturday's F1 Sprint as he missed out by a margin of four-tenths to the Finn.
Italian GP Qualifying Facts & Stats: A third 1- 2 for Mercedes but best qualifying of the year for McLaren
"Obviously it wasn't the best," acknowledged the Dutchman, "but we also know that this track isn't our best track, just because of the long straights.
"Of course you try to trim it with the downforce and… third is good. I was actually quite happy when I heard that I was in third because in FP1 we were struggling a bit with balance but I think we recovered quite well and, I mean, it would have been unrealistic to hope for more, so I think third was good.
The big question therefore is: do Red Bull have any answer to Mercedes' pace in race trim?
"Maybe [we could be] a bit closer, but I don't think we can challenge them, but you never know what happens in a race – so we will try to keep the pressure on," said Verstappen.
READ MORE: Norris eyes Sprint fight with Verstappen after taking P4 in qualifying at Monza
There's also the matter of Valtteri Bottas's grid penalty, putting him last on the grid for Sunday's Italian Grand Prix. But Verstappen wasn't focused on the implications of one Mercedes dipping out of the fight.
"Yes, let's see. It's not like Zandvoort. There we were really quick so here just need to try and maximise everything," he said.
Having won the Dutch GP Verstappen has a slim three-point lead heading into Monza – but that lead could vanish if he is beaten by Hamilton this weekend.