Verstappen says P2 was 'better than I expected' after 'confusing' tyre degradation issues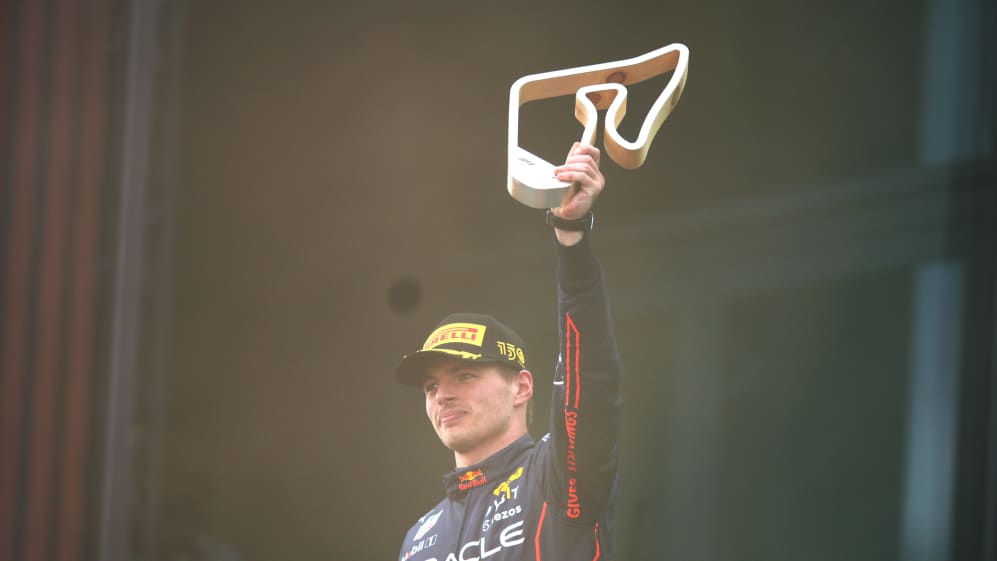 Red Bull's Max Verstappen took pole, won the Sprint – but couldn't quite make it a hat-trick of wins at the Red Bull Ring. Yet the championship leader said he was pleased with the result, if confused by his issues during the race.
Verstappen led the race and pitted three times – on Lap 13, 36 then during the Lap 58 Virtual Safety Car for Carlos Sainz's retirement, which ended the threat posed by the Spaniard and assured the Dutchman of P2. The Dutchman however couldn't contend with the pace of eventual winner Charles Leclerc, thrice being passed by the Monegasque.
READ MORE: Leclerc shrugs off late reliability scare to overhaul Verstappen for Austrian Grand Prix victory
"[P2 is] better than I expected at one point during the race," began Verstappen, "but after Carlos encountered his issues we had another shot at it – but overall we were just lacking a bit of pace throughout the race and we were just struggling with tyre management.
"It's a bit confusing at the moment... we need to understand a bit better, because normally we are quite okay on that," said Verstappen of his tyre degradation issues.
The Red Bull driver added that he didn't expect his race to be so difficult either.
"Yes, it was a bit more difficult than I expected it to be. Basically, on any tyre, I was just struggling a lot for pace after a few laps – just a lot of deg – and something I cannot really explain right now, why it was so high, because I think normally, we are quite okay on the tyres.
"I expected it to be tough today, but I didn't expect it to be like this. It's just something we need to analyse, why this happened today."
READ MORE: 'It's the story of my season' – Sainz frustrated as 'easy 1-2' goes up in flames at the Red Bull Ring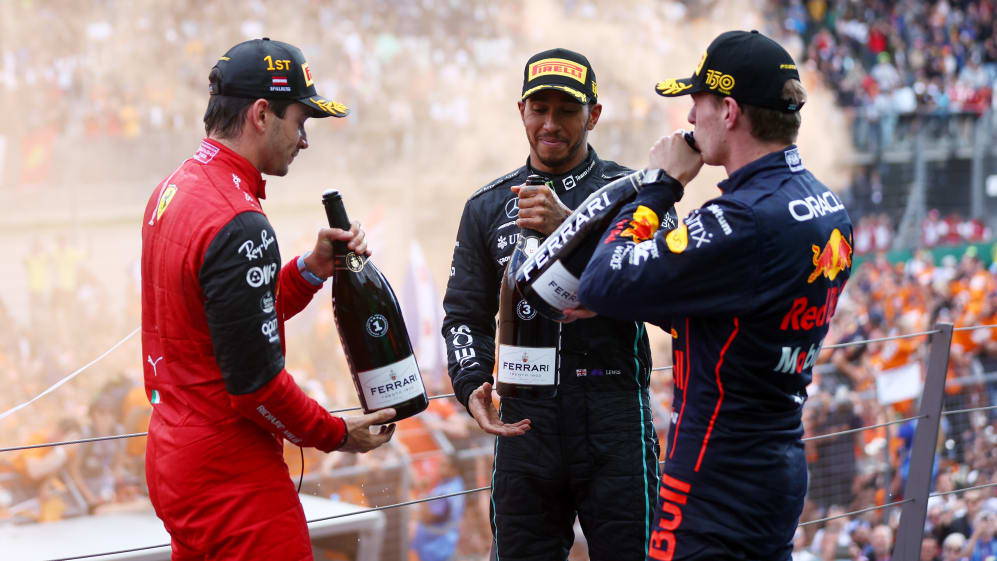 However, with Verstappen still leading the championship – by 38 points over winner Leclerc – he said this weekend was far from a disaster.
"Even on a bad day, let's say an off day, to only lose five points across the weekend is still good."
READ MORE: 'I definitely needed that one' says Leclerc, after taking first win in three months in Austrian Grand Prix
And it seemed the Dutchman enjoyed his side-by-side battles against Leclerc and eventual podium finisher Lewis Hamilton too.
"I think it was just good racing. You try to defend, you try to attack the other person – it depends where you are – I think it was just very good racing from all of us. Of course sometimes you are on different types of tyres or age of tyres but… it was good, good fighting."